Marketing Authorisation Number
Member State
Medicinal Product
Active Substances
Marketing Authorisation Holder / Address
Date of issue of Marketing Authorisation
-
Portugal
Etoxisclerol, lauromacrogol 400, injectable solution, 5 mg/ml, 10 mg/ml, 20 mg/ml and 30 mg/ml
Lauromacrogol
Chemische Fabrík Kreussler & Co. GmbH
16/10/2014
20781
Poland
Detimedac 100 mg
Dacarbazinum
medac Gesellschaft für klinische Spezialpräparate mbH
Fehlandtstrasse 3
D-20354 Hamburg Germany
23/11/2012
20782
Poland
Detimedac 200 mg
Dacarbazinum
medac Gesellschaft für klinische Spezialpräparate mbH
Fehlandtstrasse 3
D-20354 Hamburg Germany
23/11/2012
20783
Poland
Detimedac 500 mg
Dacarbazinum
medac Gesellschaft für klinische Spezialpräparate mbH
Fehlandtstrasse 3
D-20354 Hamburg Germany
23/11/2012
20784
Poland
Detimedac 1000 mg
Dacarbazinum
medac Gesellschaft für klinische Spezialpräparate mbH
Fehlandtstrasse 3
D-20354 Hamburg Germany
23/11/2012
21218
Poland
Metotab 2,5 mg
Methotrexatum
medac Gesellschaft für klinische Spezialpräparate mbH
Fehlandtstrasse 3
D-20354 Hamburg Germany
29/5/2013
21219
Poland
Metotab 7,5 mg
Methotrexatum
medac Gesellschaft für klinische Spezialpräparate mbH
Fehlandtstrasse 3
D-20354 Hamburg Germany
29/5/2013
21220
Poland
Metotab 10 mg
Methotrexatum
medac Gesellschaft für klinische Spezialpräparate mbH
Fehlandtstrasse 3
D-20354 Hamburg Germany
29/5/2013
21274
Poland
Cisplatin Actavis
Cisplatinum
Actavis Group PTC ehf., Reyjavíkurvegi 76-78, 220 Hafnarfjördur, Iceland
20/6/2013
21288
Poland
Etoposid Actavis
Etoposidum
Actavis Group PTC ehf., Reyjavíkurvegi 76-78, 220 Hafnarfjördur, Iceland
17/6/2013
22189
Poland
Fungizone
Amphotericinum B
Bristol-Myers Squibb Polska Sp. z o.o.
Al. Armii Ludowej 26
00-609 Warsaw, Poland
17/11/2014
22189
Poland
Fungizone
Amphotericinum
Bristol-Myers Squibb Polska Sp. z o.o.
Al. Armii Ludowej 26
00-609 Warsaw, Poland
17/11/2014
22588
Poland
Erwinase
Crisantaspasum
EUSA Pharma SAS
3 allée de Séquoias
69760 Limonst
FRANCE
27/7/2015
4-20.2/1
Latvia
Isocillin i,2 Mega film-cosîed tablets. N30
Phenoxymethylpennicillinum kalicum
Sanofi-Aventis Deutschland GmbH,
65926 Frankfurt am Main,
Germany
5/6/2012
4-20.2/2
Latvia
Ospen 1 000 000 IU film-coated tablets, N12
Phenoxymethylpennicillinum kalicum
Sandoz GmbH,
Biochemiestrasse 10,
A-6250, Kundl, Austria
30/8/2012
4-20.2/3
Latvia
Ospen 500 000 IU fiim-ccated tablets. N12
Phenoxymethylpennicillinum kalicum
Sandoz GmbH,
Biochemiestrasse 10,
A-6250, Kundl, Austria
30/8/2012
4-20.2/4
Latvia
Ospen 400 000 IU suspension for internal use, N1
Phenoxymethylpennicillinum kalicum
Sandoz GmbH,
Biochemiestrasse 10,
A-6250, Kundl, Austria
30/8/2012
4-20.2/5
Latvia
VEPICOMBIN NOVUM 1 000 000 IU film-coated tablets, N20
Phenoxymethylpennicillinum kalicum
Nycomed SEFA AS,
Jaama 55B, 63308 Polva, Estonia
30/8/2012
5558507
Portugal
Hidrocortisona Roussel
Hidrocortison
Sanofi - Produtos Farmacêuticos, Lda - Empreendimento Lagoas Park, Edifício 7, 3°Piso 2740-244 Porto Salvo, Portugal
17/4/2013
AA003/00101
Malta
Infacol
Simethicone 40mg/ml
Forest Laboratories UK Limited, Riverbridge House, Anchor Boulevard, Crossways Business Park, Dartford, Kent DA2 6SL, United Kingdom
10/03/2008
AA003/01501
Malta
Wind-Eze
Simeticone 125mg
Forest Laboratories UK Limited, Riverbridge House, Anchor Boulevard, Crossways Business Park, Dartford, Kent DA2 6SL, United Kingdom
30/01/2013
AA003/01502
Malta
Wind-Eze Gel Caps
Simeticone 125mg
Forest Laboratories UK Limited, Riverbridge House, Anchor Boulevard, Crossways Business Park, Dartford, Kent DA2 6SL, United Kingdom
30/01/2013
AA003/01601
Malta
Veno's Expectorant
Guaifenesin 100mg; Liquid Glucose 3g; Treacle 1.35g
Forest Laboratories UK Limited, Riverbridge House, Anchor Boulevard, Crossways Business Park, Dartford, Kent DA2 6SL, United Kingdom
30/01/2013
AA003/01602
Malta
Veno's Honey and Lemon Syrup
Glucose Liquid 4g; Purified Honey 0.29g; Lemon Juice 0.25g
Forest Laboratories UK Limited, Riverbridge House, Anchor Boulevard, Crossways Business Park, Dartford, Kent DA2 6SL, United Kingdom
02/01/2013
AA003/01603
Malta
Veno's Cough Syrup
Glucose Liquid 3.18g; Treacle 1.35g
Forest Laboratories UK Limited, Riverbridge House, Anchor Boulevard, Crossways Business Park, Dartford, Kent DA2 6SL, United Kingdom
02/01/2013
AA003/01701
Malta
EarCalm Spray
Acetic Acid (Glacial) 2%w/w
Forest Laboratories UK Limited, Riverbridge House, Anchor Boulevard, Crossways Business Park, Dartford, Kent DA2 6SL, United Kingdom
24/01/2013
AA003/01801
Malta
Otomize
Neomycin Sulphate 0.5%w/w; Dexamethasone 0.1%w/w; Glacial Acetic Acid 2%w/w
Forest Laboratories UK Limited, Riverbridge House, Anchor Boulevard, Crossways Business Park, Dartford, Kent DA2 6SL, United Kingdom
24/01/2013
AA003/01901
Malta
Joy-rides Tablets
Hyoscine Hydrobromide 0.15mg
Forest Laboratories UK Limited, Riverbridge House, Anchor Boulevard, Crossways Business Park, Dartford, Kent DA2 6SL, United Kingdom
24/01/2013
AA004/00101
Malta
Ompranyt 20mg Capsules
Omeprazole 20mg
Bial - Portela & C S.A., À Av. da Siderurgia Nacional, 4745-457 S. Mamede do Coronado, Portugal
09/01/2008
AA004/00201
Malta
UROFLOX, 400 mg, film-coated tablets
Norfloxacin 400mg
Bial - Portela & C S.A., À Av. da Siderurgia Nacional, 4745-457 S. Mamede do Coronado, Portugal
28/09/2012
AA004/00301
Malta
Diacol
Dextrometorphan Hydrobromide 27mg/15ml
Bial - Portela & C S.A., À Av. da Siderurgia Nacional, 4745-457 S. Mamede do Coronado, Portugal
28/09/2012
AA004/00401
Malta
Tricef 400mg
Cefixime 400mg
Bial - Portela & C S.A., À Av. da Siderurgia Nacional, 4745-457 S. Mamede do Coronado, Portugal
10/01/2012
AA004/00402
Malta
Tricef Oral Suspension
Cefixime 100mg/5ml
Bial - Portela & C S.A., À Av. da Siderurgia Nacional, 4745-457 S. Mamede do Coronado, Portugal
10/01/2012
AA018/02701
Malta
Haldol Decanoate Solution for Injection 50mg/ml
Haloperidol (as decanoate) 70.52mg/ml
Janssen-Cilag International NV, Turnhoutsewes 30, B-2340 Beerse, Belgium.
15/10/2009
AA018/02702
Malta
Haldol Decanoate Solution for Injection 100mg/ml
Haloperidol (as decanoate) 141.04mg/ml
Janssen-Cilag International NV, Turnhoutsewes 30, B-2340 Beerse, Belgium.
15/10/2009
AA018/02801
Malta
Orap 4mg Tablets
Pimozide 4mg
Janssen-Cilag International NV, Turnhoutsewes 30, B-2340 Beerse, Belgium.
15/10/2009
AA018/02901
Malta
Durogesic DTrans 12mcg/hr Transdermal Patch
Fentanyl 2.1mg/patch (release rate approximately 12mcg/hour)
Janssen-Cilag International NV, Turnhoutsewes 30, B-2340 Beerse, Belgium.
15/10/2009
AA018/02902
Malta
Durogesic DTrans 25mcg/hr Transdermal Patch
Fentanyl 4.2mg/patch (release rate approximately 25mcg/hour)
Janssen-Cilag International NV, Turnhoutsewes 30, B-2340 Beerse, Belgium.
15/10/2009
AA018/02903
Malta
Durogesic DTrans 50mcg/hr Transdermal Patch
Fentanyl 8.4mg/patch (release rate approximately 50mcg/hour)
Janssen-Cilag International NV, Turnhoutsewes 30, B-2340 Beerse, Belgium.
15/10/2009
AA018/02904
Malta
Durogesic DTrans 75mcg/hr Transdermal Patch
Fentanyl 12.6mg/patch (release rate approximately 75mcg/hour)
Janssen-Cilag International NV, Turnhoutsewes 30, B-2340 Beerse, Belgium.
15/10/2009
AA018/02905
Malta
Durogesic DTrans 100mcg/hr Transdermal Patch
Fentanyl 16.8mg/patch (release rate approximately 100mcg/hour)
Janssen-Cilag International NV, Turnhoutsewes 30, B-2340 Beerse, Belgium.
15/10/2009
AA018/03001
Malta
Sublimaze 50 micrograms/ml, Solution for Injection
Fentanyl 50mcg (as citrate)
Janssen-Cilag International NV, Turnhoutsewes 30, B-2340 Beerse, Belgium.
09/03/2009
AA021/00601
Malta
Ironorm Drops Oral Solution 125mg/ml
Ferrous Sulphate 125mg/ml
Wallace Manufacturing Chemists Ltd., 51-53, Stert Street, Abingdon, OX14 3JF, United Kingdom
13/08/2012
AA025/00601
Malta
Bocouture 4 units/0.1 ml powder for solution for injection
Botulinum Toxin Type A 4 LD50 units/0.1ml
Merz Pharmaceuticals GmbH, Eckenheimer, Landstrabe, 100 60318, Frankfurt/Main, Germany
12/06/2011
AA031/00701
Malta
OncoTICE, powder for instillation fluid for intravesical use containing 2-8 x 108 CFU Tice BCG
OncoTICE BCG 12.5mg per vial containing 2-8 x 108 CFU Tice BCG. After reconstitution in 50 ml saline the suspension contains 0.4-1.6 x 107 CFU/ml. OncoTICE is a freeze-dried preparation containing attenuated bacilli of Mycobacterium bovis, prepared from a culture of Bacillus Calmette-Guérin (BCG)
N.V. Organon, Kloosterstraat 6, PO Box 20, 5340 BH, Oss, Netherlands
08/01/2007
AA031/01003
Malta
Pregnyl 1500IU
Human Chorionic Gonadotrophin 1500IU
N.V. Organon, Kloosterstraat 6, PO Box 20, 5340 BH, Oss, Netherlands
20/08/2007
AA031/01004
Malta
Pregnyl 5000IU
Human Chorionic Gonadotrophin 5000IU
N.V. Organon, Kloosterstraat 6, PO Box 20, 5340 BH, Oss, Netherlands
20/08/2007
AA032/03103
Malta
Medofed Compound
Pseudoephedrine hydrochloride 20mg; Triprolidine hydrochloride 1.25mg; Dextromethorphan hydrobromide 15mg and Guaiphenesin 100mg
Medochemie Limited, 1-10, Constantinoupleos Street, 3011 Limassol, Cyprus
16/11/2007
AA032/04702
Malta
Gentamed 80mg/2ml Solution for Injection
Gentamicin 40mg/ml (as sulphate)
Medochemie Limited, 1-10, Constantinoupleos Street, 3011 Limassol, Cyprus
09/05/2008
AA032/05502
Malta
Avernol
Carvedilol 25mg
Medochemie Limited, 1-10, Constantinoupleos Street, 3011 Limassol, Cyprus
30/11/2007
AA032/05602
Malta
Elitan Injection, 10mg/2ml, Solution for Injection
Metoclopramide 5mg/ml (as Hydrochloride)
Medochemie Limited, 1-10, Constantinoupleos Street, 3011 Limassol, Cyprus
09/10/2008
AA032/05803
Malta
Rilcapton Tablets
Captopril 25mg
Medochemie Limited, 1-10, Constantinoupleos Street, 3011 Limassol, Cyprus
20/08/2008
AA032/06601
Malta
Lorans
Lorazepam 1mg
Medochemie Limited, 1-10, Constantinoupleos Street, 3011 Limassol, Cyprus
26/10/2007
AA032/06602
Malta
Lorans
Lorazepam 2mg
Medochemie Limited, 1-10, Constantinoupleos Street, 3011 Limassol, Cyprus
26/10/2007
AA032/06702
Malta
Arnetin Solution for Injection 50mg/2ml
Ranitidine 50mg/2ml (as hydrochloride )
Medochemie Limited, 1-10, Constantinoupleos Street, 3011 Limassol, Cyprus
07/09/2009
AA032/06901
Malta
Brot 500mg film-coated tablet
Metformin Hydrochloride 500mg
Medochemie Limited, 1-10, Constantinoupleos Street, 3011 Limassol, Cyprus
20/09/2007
AA032/07001
Malta
Uractonum 25 mg
Spironolactone 25mg
Medochemie Limited, 1-10, Constantinoupleos Street, 3011 Limassol, Cyprus
18/09/2007
AA032/07002
Malta
Uractonum 100mg
Spironolactone 100mg
Medochemie Ltd., 1-10 Constantinoupoleos St, 3011, P.O. Box 51409, CY-3505 Limassol, Cyprus
08/09/2011
AA032/07102
Malta
Azeptil 500mg capsules
Tranexamic Acid 500mg
Medochemie Limited, 1-10, Constantinoupleos Street, 3011 Limassol, Cyprus
24/01/2013
AA032/07201
Malta
Vacontil Capsule 2mg
Loperamide Hydrochloride 2mg
Medochemie Limited, 1-10, Constantinoupleos Street, 3011 Limassol, Cyprus
20/08/2008
AA032/07401
Malta
Frenolyn
Budesonide 200 mcg
Medochemie Limited, 1-10, Constantinoupleos Street, 3011 Limassol, Cyprus
20/11/2008
AA032/07501
Malta
Abernil Tablets 50mg
Naltrexone Hydrochloride 55mg (equivalent to Naltrexone base 50mg)
Medochemie Limited, 1-10, Constantinoupleos Street, 3011 Limassol, Cyprus
23/01/2009
AA032/07601
Malta
Priacin
Simvastatin 10mg
Medochemie Limited, 1-10, Constantinoupleos Street, 3011 Limassol, Cyprus
14/01/2010
AA032/07602
Malta
Priacin
Simvastatin 20mg
Medochemie Limited, 1-10, Constantinoupleos Street, 3011 Limassol, Cyprus
14/01/2010
AA032/07603
Malta
Priacin
Simvastatin 40mg
Medochemie Limited, 1-10, Constantinoupleos Street, 3011 Limassol, Cyprus
14/01/2010
AA032/07701
Malta
Arfen Plus Tablets 550mg
Paracetamol 500mg, Caffeine 50mg
Medochemie Ltd., P.O. Box 51409, CY-3505 Limassol, Cyprus
24/02/2011
AA032/07901
Malta
ARCHIFAR 500 mg powder for solution for injection or infusion
Meropenem 500mg (as trihydrate)
Medochemie Ltd., 1-10 Constantinoupoleos Street, 3011, P.O. Box 51409, CY-3505 Limassol, Cyprus
20/03/2012
AA032/07902
Malta
ARCHIFAR 1g powder for solution for injection or infusion
Meropenem 1g/vial (as trihydrate)
Medochemie Ltd., 1-10 Constantinoupoleos St, 3011, P.O. Box 51409, CY-3505 Limassol, Cyprus
16/05/2012
AA032/08201
Malta
Medovent Elixir Syrup 15mg/5ml
Ambroxol Hydrochloride 15mg/5ml
Medochemie Ltd., 1-10 Constantinoupoleos Street, 3011, P.O. Box 51409, CY-3505 Limassol, Cyprus
27/07/2012
AA032/09001
Malta
Candiplas H Cream
Miconazole nitrate 2% w/w; Hydrocortisone 1% w/w
Medochemie Limited, 1-10, Constantinoupleos Street, 3011 Limassol, Cyprus
29/10/2012
AA032/09002
Malta
Candiplas Cream 2%w/w
Miconazole Nitrate 2%w/w
Medochemie Ltd., 1-10 Constantinoupoleos St, 3011 Limassol, Cyprus
04/12/2013
AA033/00301
Malta
Cexidal 3 mg/ml + 0.25 mg/ml ear drops, solution
Ciprofloxacin 3mg/ml (as hydrochloride monohydrate), Fluocinolone Acetonide 0.25mg/ml
Italchimici S.p.A., Via Pontina n.5, km 29 00040 Pomezia, Rome, Italy
23/03/2011
AA033/00401
Malta
KROVANEG 15 mg gastro-resistant hard capsules
Lansoprazole 15mg
Italchimici S.p.A., Via Pontina n.5, km 29 00040 Pomezia, Rome, Italy
06/01/2012
AA033/00402
Malta
KROVANEG 30 mg gastro-resistant hard capsules
Lansoprazole 30mg
Italchimici S.p.A., Via Pontina n.5, km 29 00040 Pomezia, Rome, Italy
06/01/2012
AA033/00501
Malta
Kurovent Inhalation Powder 12mcg
Formoterol Fumarate 12mcg (as dihydrate)
Italchimici S.p.A., Via Pontina n.5, km 29 00040 Pomezia, Rome, Italy
06/01/2012
AA037/00701
Malta
AZITREDIL 500 mg film-coated tablets
Azithromycin 500mg (as dehydrate)
PIAM Farmaceutici S.P.A., Via Padre G. Semeria, 5, I-16131, Genoa, Italy
12/01/2011
AA037/00801
Malta
TRISSIL 500 mg film-coated tablets
Levofloxacine 500mg (as hemihydrate)
PIAM Farmaceutici S.P.A., Via Padre G. Semeria, 5, I-16131, Genoa, Italy
25/04/2012
AA043/00201
Malta
Caustic Applicator 75% Silver Nitrate
Silver Nitrate 75%w/w
Bray Group Limited, Regal Way, Faringdon, Oxon SN7 7BX, United Kingdom
15/04/2008
AA045/00701
Malta
Testosterone Implant Implants 100mg
Testosterone 100mg
Organon Laboratories Ltd., Cambridge Science Park, Milton Road, Cambridge, CB4 0GW, United Kingdom
06/03/2010
AA047/00501
Malta
Mentholatum Vapour Rub
Methyl salicylate 0.33% w/w; Menthol 1.35% w/w; Camphor 9.00% w/w
The Mentholatum Co. Ltd., 1 Redwood Avenue, Peel Park Campus, East Kilbride, G74 5PE, Scotland, United Kingdom
07/05/2011
AA050/00804
Malta
Morphine Sulphate Injection BP 15mg in 1ml
Morphine Sulphate BP 1.5%w/v
Mcarthys Laboratories Ltd., Bampton Road, Harold Hill, Romford, Essex, RM3 8UG, United Kingdom
31/01/2008
AA050/01301
Malta
Sterile Concentrate for Cardioplegia Solution
Magnesium chloride 0.163g/ml, Potassium chloride 0.060g/ml, Procaine hydrochloride 0.014g/ml
Macarthys Laboratories Limited, Bampton Road, Harold Hill, Romford, Essex RM3 8UG United Kingdom
14/07/2008
AA050/01401
Malta
Lidocaine Hydrochloride Injection BP 2% w/v
Lidocaine Hydrochloride BP 2.0%w/v
Macarthys Laboratories Limited, Bampton Road, Harold Hill, Romford, Essex RM3 8UG United Kingdom
07/07/2008
AA050/01402
Malta
Lidocaine Hydrochloride Injection BP 1.0% w/v
Lidocaine Hydrochloride BP 1.0 % w/v
Macarthys Laboratories Limited, Bampton Road, Harold Hill, Romford, Essex RM3 8UG United Kingdom
07/04/2008
AA050/01701
Malta
Calcium Chloride Intravenous Infusion
Calcium Chloride 10%w/v
MACARTHYS LABORATORIES LIMITED, Bampton Road, Harold Hill, Romford Essex, RM3 8UG, United Kingdom
02/08/2013
AA052/00401
Malta
Betamethasone Valerate Cream BP 0.1%
Betamethasone 0.1% (as valerate)
Manx Healthcare Ltd., 1 Hawkes Drive, Healthcare Industrial Estate, Warwick CV34 6LX, United Kingdom
20/02/2007
AA054/01901
Malta
Simvastatin 10mg film-coated tablets
Simvastatin 10mg
Accord Healthcare Limited, Sage House, 319 Pinner Road, North Harrow, Middlesex, HA14HF, United Kingdom.
10/05/2009
AA054/01902
Malta
Simvastatin 20mg film-coated tablets
Simvastatin 20mg
Accord Healthcare Limited, Sage House, 319 Pinner Road, North Harrow, Middlesex, HA14HF, United Kingdom.
10/05/2009
AA054/01903
Malta
Simvastatin 40mg film-coated tablets
Simvastatin 40mg
Accord Healthcare Limited, Sage House, 319 Pinner Road, North Harrow, Middlesex, HA14HF, United Kingdom.
10/05/2009
AA054/01904
Malta
Simvastatin 80mg film-coated tablets
Simvastatin 80mg
Accord Healthcare Limited, Sage House, 319 Pinner Road, North Harrow, Middlesex, HA14HF, United Kingdom.
10/05/2009
AA054/02101
Malta
Amlodipine Tablets 5mg
Amlodipine 5mg (as besilate)
Accord Healthcare Limited, Sage House, 319 Pinner Road, North Harrow, Middlesex, HA14HF, United Kingdom.
10/08/2009
AA054/02102
Malta
Amlodipine 10mg Tablets
Amlodipine 10mg (as Besylate)
Accord Healthcare Limited, Sage House, 319 Pinner Road, North Harrow, Middlesex, HA14HF, United Kingdom.
11/04/2010
AA054/02201
Malta
Fluorouracil 50 mg/ml Solution for Injection or Infusion
Fluorouracil 50 mg/ml (as sodium)
Accord Healthcare Limited, Sage House, 319 Pinner Road, North Harrow, Middlesex, HA14HF, United Kingdom.
10/12/2009
AA054/02401
Malta
Captopril Accord Tablets 25mg
Captopril 25mg
Accord Healthcare Limited, Sage House, 319 Pinner Road, North Harrow, Middlesex, HA14HF, United Kingdom.
18/11/2009
AA054/02501
Malta
Metoprolol Tartrate Accord Tablets 100mg
Metoprolol Tartrate 100mg
Accord Healthcare Limited, Sage House, 319 Pinner Road, North Harrow, Middlesex, HA14HF, United Kingdom.
18/11/2009
AA054/02601
Malta
Fluoxetine 20mg Capsules
Fluoxetine 20mg (as hydrochloride)
Accord Healthcare Limited, Sage House, 319 Pinner Road, North Harrow, Middlesex, HA14HF, United Kingdom.
23/11/2009
AA054/02901
Malta
Atenolol Tablets 25mg
Atenolol 25mg
Accord Healthcare Limited, Sage House, 319 Pinner Road, North Harrow, Middlesex, HA14HF, United Kingdom.
22/04/2010
AA054/02902
Malta
Atenolol Tablets 50mg
Atenolol 50mg
Accord Healthcare Limited, Sage House, 319 Pinner Road, North Harrow, Middlesex, HA14HF, United Kingdom.
22/04/2010
AA054/02903
Malta
Atenolol Tablets 100mg
Atenolol 100mg
Accord Healthcare Limited, Sage House, 319 Pinner Road, North Harrow, Middlesex, HA14HF, United Kingdom.
22/04/2010
AA054/03001
Malta
Amiodarone Tablets 200mg
Amiodarone Hydrochloride 200mg
Accord Healthcare Limited, Sage House, 319 Pinner Road, North Harrow, Middlesex, HA14HF, United Kingdom.
05/10/2010
AA054/03002
Malta
Amiodarone Tablets 100mg
Amiodarone Hydrochloride 100mg
Accord Healthcare Limited, Sage House, 319 Pinner Road, North Harrow, Middlesex, HA14HF, United Kingdom.
05/10/2010
AA054/03101
Malta
Ranitidine 300mg Film-Coated Tablets
Ranitidine 300mg (as hydrochloride)
Accord Healthcare Limited, Sage House, 319 Pinner Road, North Harrow, Middlesex, HA14HF, United Kingdom.
13/08/2010
AA054/03102
Malta
Ranitidine Coated Tablets 150mg
Ranitidine Hydrochloride 150mg
Accord Healthcare Limited, Sage House, 319 Pinner Road, North Harrow, Middlesex, HA14HF, United Kingdom.
13/08/2010
AA054/03201
Malta
Amitriptyline 10mg Tablets
Amitriptyline Hydrochloride 10mg
Accord Healthcare Limited, Sage House, 319 Pinner Road, North Harrow, Middlesex, HA14HF, United Kingdom.
14/04/2010
AA054/03202
Malta
Amitriptyline 25mg Tablets
Amitriptyline Hydrochloride 25mg
Accord Healthcare Limited, Sage House, 319 Pinner Road, North Harrow, Middlesex, HA14HF, United Kingdom.
14/04/2010
AA054/03301
Malta
Allopurinol 300mg Tablets
Allopurinol 300mg
Accord Healthcare Limited, Sage House, 319 Pinner Road, North Harrow, Middlesex, HA14HF, United Kingdom.
08/12/2010
AA054/03302
Malta
Allopurinol 100mg Tablets
Allopurinol 100mg
Accord Healthcare Limited, Sage House, 319 Pinner Road, North Harrow, Middlesex, HA14HF, United Kingdom.
08/12/2010
AA054/03401
Malta
Lisinopril 5mg Tablets
Lisinopril 5mg (as dihydrate)
Accord Healthcare Limited, Sage House, 319 Pinner Road, North Harrow, Middlesex, HA14HF, United Kingdom.
30/06/2010
AA054/03402
Malta
Lisinopril 10mg Tablets
Lisinopril 10mg (as dihydrate)
Accord Healthcare Limited, Sage House, 319 Pinner Road, North Harrow, Middlesex, HA14HF, United Kingdom.
30/06/2010
AA054/03403
Malta
Lisinopril 20mg Tablets
Lisinopril 20mg (as dihydrate)
Accord Healthcare Limited, Sage House, 319 Pinner Road, North Harrow, Middlesex, HA14HF, United Kingdom.
30/06/2010
AA054/03501
Malta
Epirubicin Hydrochloride 2 mg/ml solution for injection or infusion
Epirubicin Hydrochloride 2.0mg/ml (x5ml, 10ml, 25ml, 100ml vials)
Accord Healthcare Limited, Sage House, 319 Pinner Road, North Harrow, Middlesex, HA14HF, United Kingdom.
15/07/2010
AA054/03801
Malta
Fluconazole 50mg Capsules
Fluconazole 50mg
Accord Healthcare Limited, Sage House, 319 Pinner Road, North Harrow, Middlesex, HA14HF, United Kingdom.
20/10/2010
AA054/03802
Malta
Fluconazole 150mg Capsules
Fluconazole 150mg
Accord Healthcare Limited, Sage House, 319 Pinner Road, North Harrow, Middlesex, HA14HF, United Kingdom.
20/10/2010
AA054/03803
Malta
Fluconazole 200mg Capsules
Fluconazole 200mg
Accord Healthcare Limited, Sage House, 319 Pinner Road, North Harrow, Middlesex, HA14HF, United Kingdom.
20/10/2010
AA054/03901
Malta
Cimetidine 200mg Tablets
Cimetidine 200mg
Accord Healthcare Limited, Sage House, 319 Pinner Road, North Harrow, Middlesex, HA14HF, United Kingdom.
20/10/2010
AA054/03902
Malta
Cimetidine 400mg Tablets
Cimetidine 400mg
Accord Healthcare Limited, Sage House, 319 Pinner Road, North Harrow, Middlesex, HA14HF, United Kingdom.
20/10/2010
AA054/03903
Malta
Cimetidine 800mg Tablets
Cimetidine 800mg
Accord Healthcare Limited, Sage House, 319 Pinner Road, North Harrow, Middlesex, HA14HF, United Kingdom.
20/10/2010
AA054/04101
Malta
Glimepiride 1mg Tablets
Glimepiride 1mg
Accord Healthcare Limited, Sage House, 319 Pinner Road, North Harrow, Middlesex, HA14HF, United Kingdom.
10/01/2010
AA054/04102
Malta
Glimepiride 2mg Tablets
Glimepiride 2mg
Accord Healthcare Limited, Sage House, 319 Pinner Road, North Harrow, Middlesex, HA14HF, United Kingdom.
10/01/2010
AA054/04103
Malta
Glimepiride 3mg Tablets
Glimepiride 3mg
Accord Healthcare Limited, Sage House, 319 Pinner Road, North Harrow, Middlesex, HA14HF, United Kingdom.
10/01/2010
AA054/04104
Malta
Glimepiride 4mg Tablets
Glimepiride 4mg
Accord Healthcare Limited, Sage House, 319 Pinner Road, North Harrow, Middlesex, HA14HF, United Kingdom.
10/01/2010
AA054/04201
Malta
Topiramate 25mg film-coated tablets
Topiramate 25mg
Accord Healthcare Limited, Sage House, 319 Pinner Road, North Harrow, Middlesex, HA14HF, United Kingdom.
30/09/2010
AA054/04202
Malta
Topiramate 50mg film-coated tablets
Topiramate 50mg
Accord Healthcare Limited, Sage House, 319 Pinner Road, North Harrow, Middlesex, HA14HF, United Kingdom.
30/09/2010
AA054/04203
Malta
Topiramate 100mg film-coated tablets
Topiramate 100mg
Accord Healthcare Limited, Sage House, 319 Pinner Road, North Harrow, Middlesex, HA14HF, United Kingdom.
30/09/2010
AA054/04204
Malta
Topiramate 200mg film-coated tablets
Topiramate 200mg
Accord Healthcare Limited, Sage House, 319 Pinner Road, North Harrow, Middlesex, HA14HF, United Kingdom.
30/09/2010
AA054/04301
Malta
Gliclazide Tablets 80mg
Gliclazide 80mg
Accord Healthcare Limited, Sage House, 319 Pinner Road, North Harrow, Middlesex, HA14HF, United Kingdom.
11/09/2010
AA054/04401
Malta
Cytarabine 100mg/ml Solution for injection or infusion
Cytarabine 100mg/ml (/1ml, 5ml or 10ml vials)
Accord Healthcare Limited, Sage House, 319 Pinner Road, North Harrow, Middlesex, HA14HF, United Kingdom.
11/03/2010
AA054/04501
Malta
Gemcitabine 1g Powder for Solution for Infusion
Gemcitabine 1g/vial (equivalent to 38mg/ml gemcitabine after reconstitution)
Accord Healthcare Limited, Sage House, 319 Pinner Road, North Harrow, Middlesex, HA14HF, United Kingdom.
27/10/2010
AA054/04502
Malta
Gemcitabine 200mg Powder for Solution for Infusion
Gemcitabine 200mg/vial (equivalent to 38mg/ml gemcitabine after reconstitution)
Accord Healthcare Limited, Sage House, 319 Pinner Road, North Harrow, Middlesex, HA14HF, United Kingdom.
27/10/2010
AA054/04601
Malta
Naproxen 250mg Tablets
Naproxen 250mg
Accord Healthcare Limited, Sage House, 319 Pinner Road, North Harrow, Middlesex, HA14HF, United Kingdom.
11/11/2010
AA054/04602
Malta
Naproxen 500mg Tablets
Naproxen 500mg
Accord Healthcare Limited, Sage House, 319 Pinner Road, North Harrow, Middlesex, HA14HF, United Kingdom.
11/11/2010
AA054/04701
Malta
Irinotecan Hydrochloride 20mg/ml Concentrate for Solution for Infusion
Irinotecan Hydrochloride Trihydrate 20mg/ml (x2ml or x5ml vials)
Accord Healthcare Limited, Sage House, 319 Pinner Road, North Harrow, Middlesex, HA14HF, United Kingdom.
27/10/2010
AA054/04801
Malta
Doxorubicin 2 mg/ml Concentrate for Solution for Infusion
Doxorubicin Hydrochloride 2mg/ml (x5ml, 25ml and 100ml vials)
Accord Healthcare Limited, Sage House, 319 Pinner Road, North Harrow, Middlesex, HA14HF, United Kingdom.
20/10/2010
AA054/04901
Malta
Ciprofloxacin 250mg Film-Coated Tablets
Ciprofloxacin 250mg (as hydrochloride)
Accord Healthcare Limited, Sage House, 319 Pinner Road, North Harrow, Middlesex, HA14HF, United Kingdom.
11/08/2010
AA054/04902
Malta
Ciprofloxacin 500mg Film-Coated Tablets
Ciprofloxacin 500mg (as hydrochloride)
Accord Healthcare Limited, Sage House, 319 Pinner Road, North Harrow, Middlesex, HA14HF, United Kingdom.
11/08/2010
AA054/04903
Malta
Ciprofloxacin 750mg Film-Coated Tablets
Ciprofloxacin 750mg (as hydrochloride)
Accord Healthcare Limited, Sage House, 319 Pinner Road, North Harrow, Middlesex, HA14HF, United Kingdom.
11/08/2010
AA054/05201
Malta
Furosemide 40mg Tablets
Furosemide 40mg
Accord Healthcare Limited, Sage House, 319 Pinner Road, North Harrow, Middlesex, HA14HF, United Kingdom
12/02/2010
AA054/05301
Malta
Amoxicillin 500mg Capsules
Amoxicillin 500mg (as trihydrate)
Accord Healthcare Limited, Sage House, 319 Pinner Road, North Harrow, Middlesex, HA14HF, United Kingdom
12/06/2010
AA054/06201
Malta
Cisplatin 1 mg/ml Concentrate for Solution for Infusion
Cisplatin 1mg/ml
Accord Healthcare Limited, Sage House, 319 Pinner Road, North Harrow, Middlesex, HA14HF, United Kingdom.
27/09/2011
AA054/06301
Malta
Paclitaxel 6 mg/ml Concentrate for Solution for Infusion
Paclitaxel 6mg/ml
Accord Healthcare Limited, Sage House, 319 Pinner Road, North Harrow, Middlesex, HA14HF, United Kingdom.
27/09/2011
AA054/06401
Malta
Carboplatin 10 mg/ml concentrate for solution for infusion
Carboplatin 10mg/ml
Accord Healthcare Limited, Sage House, 319 Pinner Road, North Harrow, Middlesex, HA14HF, United Kingdom.
27/09/2011
AA054/06701
Malta
Trimethoprim 200mg Tablets
Trimethoprim 200mg
Accord Healthcare Limited, Sage House, 319 Pinner Road, North Harrow, Middlesex, HA14HF, United Kingdom.
05/03/2012
AA054/06801
Malta
Clarithromycin 250mg Film-coated Tablets
Clarithromycin 250mg
Accord Healthcare Limited, Sage House, 319 Pinner Road, North Harrow, Middlesex, HA14HF, United Kingdom.
05/03/2012
AA054/06802
Malta
Clarithromycin 500mg Film-coated Tablets
Clarithromycin 500mg
Accord Healthcare Limited, Sage House, 319 Pinner Road, North Harrow, Middlesex, HA14HF, United Kingdom.
05/03/2012
AA054/06901
Malta
Tramadol Hydrochloride Capsules 50mg
Tramadol Hydrochloride 50mg
Accord Healthcare Limited, Sage House, 319 Pinner Road, North Harrow, Middlesex, HA14HF, United Kingdom.
05/03/2012
AA054/07001
Malta
Citalopram 10mg Tablets
Citalopram 10mg (as hydrobromide)
Accord Healthcare Limited, Sage House, 319 Pinner Road, North Harrow, Middlesex, HA14HF, United Kingdom.
05/03/2012
AA054/07002
Malta
Citalopram 20mg Tablets
Citalopram 20mg (as hydrobromide)
Accord Healthcare Limited, Sage House, 319 Pinner Road, North Harrow, Middlesex, HA14HF, United Kingdom.
05/03/2012
AA054/07003
Malta
Citalopram 40mg Tablets
Citalopram 40mg (as hydrobromide)
Accord Healthcare Limited, Sage House, 319 Pinner Road, North Harrow, Middlesex, HA14HF, United Kingdom.
05/03/2012
AA054/07101
Malta
Bisoprolol 2.5 mg Film-coated Tablet
Bisoprolol Fumarate 2.5mg
Accord Healthcare Limited, Sage House, 319 Pinner Road, North Harrow, Middlesex, HA14HF, United Kingdom.
08/07/2012
AA054/07102
Malta
Bisoprolol 5 mg Film-coated Tablet
Bisoprolol Fumarate 5mg
Accord Healthcare Limited, Sage House, 319 Pinner Road, North Harrow, Middlesex, HA14HF, United Kingdom.
08/08/2012
AA054/07103
Malta
Bisoprolol 10 mg Film-coated Tablet
Bisoprolol Fumarate 10mg
Accord Healthcare Limited, Sage House, 319 Pinner Road, North Harrow, Middlesex, HA14HF, United Kingdom.
08/08/2012
AA054/07201
Malta
Sertraline 50mg Film coated Tablets
Sertraline 50mg (as hydrochloride)
Accord Healthcare Limited, Sage House, 319 Pinner Road, North Harrow, Middlesex, HA14HF, United Kingdom.
05/08/2012
AA054/07202
Malta
Sertraline 100mg Film coated Tablets
Sertraline 100mg (as hydrochloride)
Accord Healthcare Limited, Sage House, 319 Pinner Road, North Harrow, Middlesex, HA14HF, United Kingdom.
05/08/2012
AA054/07301
Malta
Levofloxacin 250 mg Film-coated Tablets
Levofloxacin 250mg (as hemihydrate)
Accord Healthcare Limited, Sage House, 319 Pinner Road, North Harrow, Middlesex, HA14HF, United Kingdom.
05/03/2012
AA054/07302
Malta
Levofloxacin 500 mg Film-coated Tablets
Levofloxacin 500mg (as hemihydrate)
Accord Healthcare Limited, Sage House, 319 Pinner Road, North Harrow, Middlesex, HA14HF, United Kingdom.
05/03/2012
AA055/00504
Malta
Covonia Cold & Flu Formula
Paracetamol 1000mg/20ml, Phenylephrine Hydrochloride 12.18mg/20ml, Guaifenesin 200mg/20ml, Cetylpyridinium Chloride 3mg/20ml
Thornton & Ross Ltd., Linthwaite, Huddersfield, West Yorkshire, HD7 5QH, United Kingdom
03/11/2008
AA055/00505
Malta
Covonia Throat Spray
Chlorhexidine Gluconate, Lidocaine Hydrochloride
Thornton & Ross Ltd., Linthwaite, Huddersfield, West Yorkshire, HD7 5QH, United Kingdom
03/11/2008
AA055/00506
Malta
Covonia Dry & Tickly Cough Linctus
Glycerol BP, Liquid Glucose BPC
Thornton & Ross Ltd., Linthwaite, Huddersfield, West Yorkshire, HD7 5QH, United Kingdom
03/11/2008
AA055/00507
Malta
Covonia Catarrh Relief Formula Oral Solution
Boneset Liquid Extract 0.6ml, Blue Flag Liquid Extract 0.05ml
Thornton & Ross Ltd., Linthwaite, Huddersfield, West Yorkshire, HD7 5QH, United Kingdom
02/05/2009
AA055/00801
Malta
Virasorb Cold Sore Cream
Aciclovir 5% w/w
Thornton & Ross Ltd., Linthwaite, Huddersfield, West Yorkshire, HD7 5QH, United Kingdom
18/03/2008
AA055/00901
Malta
Transvasin Heat Rub Cream
Tetrahydrofurfuryl Salicylate 14%w/w, Ethyl Nicotinate 2%w/w, Hexyl Nicotinate 2%w/w
Thornton & Ross Ltd., Linthwaite, Huddersfield, West Yorkshire, HD7 5QH, United Kingdom
03/11/2008
AA055/01001
Malta
Anodesyn Suppositories
Allantoin 10.25mg, Lidocaine Hydrochloride 10.25
Thornton & Ross Ltd., Linthwaite, Huddersfield, West Yorkshire, HD7 5QH, United Kingdom
02/05/2009
AA055/01002
Malta
Anodesyn Ointment
Allantoin 0.5%w/w, Lidocaine Hydrochloride 0.5%w/w
Thornton & Ross Ltd., Linthwaite, Huddersfield, West Yorkshire, HD7 5QH, United Kingdom
02/05/2009
AA055/01301
Malta
Galfer FA Capsules
Ferrous Fumarate 305mg; Folic Acid 350mcg
Thornton & Ross Ltd., Linthwaite, Huddersfield, West Yorkshire, HD7 5QH, United Kingdom
23/11/2010
AA055/01401
Malta
Glycerin Suppositories BP 1g Infant's Size
Glycerol 70.000%w/w
Thornton & Ross Ltd., Linthwaite, Huddersfield, West Yorkshire, HD7 5QH, United Kingdom
17/05/2010
AA055/01402
Malta
Glycerin Suppositories BP 2g Children's Size
Glycerol 70.000%w/w
Thornton & Ross Ltd., Linthwaite, Huddersfield, West Yorkshire, HD7 5QH, United Kingdom
17/05/2010
AA055/01501
Malta
Metanium Ointment - Metanium Nappy Rash Ointment
Titanium Dioxide 20.0%w/w, Titanium Peroxide 5.0%w/w, Titanium Salicylate 3.0%w/w
Thornton & Ross Ltd., Linthwaite, Huddersfield, West Yorkshire, HD7 5QH, United Kingdom
25/08/2010
AA055/01701
Malta
Crampex Tablets
Colecalciferol 0.02mg; Calcium Gluconate 200mg; Nicotinic Acid 20mg
Thornton & Ross Ltd., Linthwaite, Huddersfield, West Yorkshire, HD7 5QH, United Kingdom
28/09/2010
AA055/01802
Malta
J Collis Browne's Mixture
Morphine hydrochloride 1mg/5ml; Peppermint oil 1.5µl/5ml
Thornton & Ross Ltd., Linthwaite, Huddersfield, West Yorkshire, HD7 5QH, United Kingdom
10/04/2010
AA055/02001
Malta
Care Ibuprofen Gel 5%
Ibuprofen 5.0%w/w
Thornton & Ross Ltd., Linthwaite, Huddersfield, West Yorkshire, HD7 5QH, United Kingdom
11/04/2010
AA055/02201
Malta
Radian B Pain Relief Spray
Menthol BP l.4%w/v; Camphor BP 0.6%w/v; Aspirin BP 1.2%w/v Equivalent to ammonium salicylate 1.0%w/v; Methyl Salicylate BP 0.6%w/v Equivalent to salicylic acid (as Methyl 0.54%w/v and EthyI Esters)
Thornton & Ross Ltd., Linthwaite, Huddersfield, West Yorkshire, HD7 5QH, United Kingdom
10/12/2011
AA055/02301
Malta
Methadone 1mg/ml Oral Solution B.P. - Sugar Free
Methadone Hydrochloride 1mg/ml
Thornton & Ross Ltd., Linthwaite, Huddersfield, West Yorkshire, HD7 5QH, United Kingdom
26/09/2011
AA055/02401
Malta
Care Decongestant Nasal Spray
Oxymetazoline 0.05% w/v (as hydrochloride)
Thornton & Ross Ltd., Linthwaite, Huddersfield, West Yorkshire, HD7 5QH, United Kingdom
21/02/2012
AA055/02501
Malta
Care Chlorhexidine Digluconate 0.2% w/v Antiseptic Mouthwash
Chlorhexidine Digluconate Solution 0.2%w/v
Thornton & Ross Ltd., Linthwaite, Huddersfield, West Yorkshire, HD7 5QH, United Kingdom
15/03/2012
AA055/02601
Malta
Algesal
Diethylamine Salicylate 10%w/w
Thornton & Ross Ltd., Linthwaite, Huddersfield, West Yorkshire, HD7 5QH, United Kingdom
29/12/2011
AA063/00501
Malta
Hysan Adults
Xylometazoline Hydrochloride 0.14mg
Ursapharm Arzeneitmittel GmbH & CO. KG, Industriestrasse, 66129 Saarbrucken Germany
03/10/2008
AA063/00601
Malta
Kanamycin-POS 6.2mg/ml Eye Drops Solution
Kanamycin Monosulphate 6.2mg/ml
Ursapharm Arzeneitmittel GmbH & CO. KG, Industriestrasse, 66129 Saarbrucken Germany
23/02/2010
AA063/00602
Malta
Kanamycin-POS 6.2mg/g Eye Ointment
Kanamycin Monosulphate 6.2mg/g
Ursapharm Arzeneitmittel GmbH & CO. KG, Industriestrasse, 66129 Saarbrucken Germany
23/02/2010
AA063/00701
Malta
Azelastin-POS 0.5 mg/ml eye drops, solution
Azelastine Hydrochloride 0.5mg/ml
Ursapharm Arzeneitmittel GmbH & CO. KG, Industriestraβe, 66129 Saarbrucken, Germany
27/09/2012
AA063/00801
Malta
Hysan Paediatric Nasal Spray Solution 0.5 mg/ml
Xylometazoline Hydrochloride 0.5mg/ml
Ursapharm Arzeneitmittel GmbH & CO. KG, Industriestraβe, 66129 Saarbrucken Germany
09/05/2012
AA067/00901
Malta
Prograf 0.5 mg hard capsules
Tacrolimus 0.5mg (as monohydrate)
Astellas Pharma Europe B.V., Elisabethhof 19, 2353 EW, Leiderdrop, The Netherlands
10/05/2007
AA067/00902
Malta
Prograf 1 mg hard capsules
Tacrolimus 1mg (as monohydrate)
Astellas Pharma Europe B.V., Elisabethhof 19, 2353 EW, Leiderdrop, The Netherlands
10/05/2007
AA067/00904
Malta
Prograf 5 mg/ml concentrate for solution for infusion
Tacrolimus 5mg/ml
Astellas Pharma Europe B.V., Elisabethhof 19, 2353 EW, Leiderdrop, The Netherlands
10/05/2007
AA067/00905
Malta
Prograf 5mg Hard Capsules
Tacrolimus 5mg (as monohydrate)
Astellas Pharma Europe B.V., Elisabethhof 19, 2353 EW, Leiderdrop, The Netherlands
05/03/2012
AA067/01001
Malta
Forcid 625mg Tablets/Tablets for oral suspension
Amoxicillin 500 mg (as trihydrate), Clavulanic Acid 125mg (as potassium)
Astellas Pharma Europe B.V., Elisabethhof 19, 2353 EW, Leiderdrop, The Netherlands
25/03/2010
AA067/01002
Malta
Forcid 1000 Tablets/Tablets for Oral Suspension
Amoxicillin 875 mg (as trihydrate), Clavulanic Acid 125 mg (as potassium)
Astellas Pharma Europe B.V., Sylviusweg 62, 2333 BE Leiden, Netherlands
29/03/2010
AA067/01101
Malta
ELIGARD 7.5 mg powder and solvent for solution for injection
Leuprorelin Acetate 7.5mg/prefilled syringe
Astellas Pharma Europe B.V., Sylviusweg 62 2333 BE Leiden, The Netherlands
20/02/2014
AA067/01102
Malta
ELIGARD 22.5 mg powder and solvent for solution for injection
Leuprorelin Acetate 22.5mg/prefilled syringe
Astellas Pharma Europe B.V., Sylviusweg 62 2333 BE Leiden, The Netherlands
20/02/2014
AA067/01103
Malta
ELIGARD 45 mg powder and solvent for solution for injection
Leuprorelin Acetate 45mg/prefilled syringe
Astellas Pharma Europe B.V., Sylviusweg 62 2333 BE Leiden, The Netherlands
20/02/2014
AA074/00201
Malta
Gabapentin Fidia 100mg Capsules Hard
Gabapentin 100mg
Fidia Farmaceutici S.p.A, Via Ponte della Fabbrica 3/A, 35031 Abano Terme, Padova, Italy
09/11/2008
AA074/00202
Malta
Gabapentin Fidia 300mg Capsules Hard
Gabapentin 300mg
Fidia Farmaceutici S.p.A, Via Ponte della Fabbrica 3/A, 35031 Abano Terme, Padova, Italy
09/11/2008
AA074/00203
Malta
Gabapentin Fidia 400mg Capsules Hard
Gabapentin 400mg
Fidia Farmaceutici S.p.A, Via Ponte della Fabbrica 3/A, 35031 Abano Terme, Padova, Italy
09/11/2008
AA074/00301
Malta
Fidato 2g Powder for solution for infusion
Ceftriaxone 2g (as Disodium)
Fidia Farmaceutici S.p.A, Via Ponte della Fabbrica 3/A, 35031 Abano Terme, Padova, Italy
09/11/2008
AA074/00302
Malta
Fidato 1g/3.5ml powder and solvent for solution for injection for intramuscular use
Ceftriaxone 1g/3.5ml (as Disodium)
Fidia Farmaceutici S.p.A, Via Ponte della Fabbrica 3/A, 35031 Abano Terme, Padova, Italy
09/11/2008
AA074/00303
Malta
Fidato 1g/10ml powder and solvent for solution for injection for intravenous use
Ceftriaxone 1g/10ml (as Disodium)
Fidia Farmaceutici S.p.A, Via Ponte della Fabbrica 3/A, 35031 Abano Terme, Padova, Italy
09/11/2008
AA077/01601
Malta
Liothyronine Sodium BP 20micrograms Tablets
Liothyronine Sodium BP 20mcg
Goldshield Pharmaceuticals Ltd., NLA Tower 12-16 Addiscombe Road, Croydon, Surrey CR0 OXT, United Kingdom.
27/08/2007
AA077/01602
Malta
Liothyronine Sodium 20 micrograms Injection
Liothyronine Sodium 20mcg/vial
Goldshield Pharmaceuticals Ltd., NLA Tower 12-16 Addiscombe Road, Croydon, Surrey CR0 OXT, United Kingdom.
05/09/2012
AA077/01701
Malta
Furadantin tablets 50mg
Nitrofurantoin 50mg
Mercury Pharmaceuticals Ltd., No. 1 Croydon, 12-16 Addiscombe Road, Croydon CRP 0XT, UK
09/11/2007
AA077/01801
Malta
Chloromycetin Ophtalmic Ointment
Chloramphenicol 1% w/w (10mg chloramphenicol)
Mercury Pharmaceuticals Ltd., No. 1 Croydon, 12-16 Addiscombe Road, Croydon CRP 0XT, UK
08/01/2008
AA077/02001
Malta
Eltroxin 25 microgram Tablets
Levothyroxine Sodium 25mcg
Goldshield Pharmaceuticals Ltd., NLA Tower 12-16 Addiscombe Road, Croydon, Surrey CR0 OXT, United Kingdom.
04/04/2008
AA077/02002
Malta
Eltroxin 25 mcg Tablets; Levothyroxine 25 mcg Tablets
Levothyroxine Sodium 25mcg
Goldshield Pharmaceuticals Ltd., NLA Tower 12-16 Addiscombe Road, Croydon, Surrey CR0 OXT, United Kingdom.
29/02/2012
AA077/02101
Malta
Codipar Caplet Coated Tablets
Paracetamol 500mg, Codeine Phosphate 15mg
Mercury Pharmaceuticals Ltd., No. 1 Croydon, 12-16 Addiscombe Road, Croydon CRP 0XT, UK
09/02/2008
AA077/02201
Malta
Diamox SR (acetazolamide) Capsule 250
Acetazolamide 250mg
Goldshield Pharmaceuticals Ltd., NLA Tower 12-16 Addiscombe Road, Croydon, Surrey CR0 OXT, United Kingdom.
07/10/2008
AA077/02301
Malta
Zapain Capsules
Paracetamol 500mg, Codeine Phosphate 30mg
Goldshield Pharmaceuticals Ltd., NLA Tower 12-16 Addiscombe Road, Croydon, Surrey CR0 OXT, United Kingdom.
09/01/2008
AA077/02401
Malta
Marevan or Warfarin Tablets 0.5mg
Warfarin 0.5mg (as sodium)
Goldshield Pharmaceuticals Ltd., NLA Tower 12-16 Addiscombe Road, Croydon, Surrey CR0 OXT, United Kingdom.
30/01/2009
AA077/02501
Malta
Argipressin 20 IU/ml Injection
Agripressin 20IU/ml
Mercury Pharmaceuticals Ltd., No. 1 Croydon, 12-16 Addiscombe Road, Croydon CRP 0XT, UK
11/06/2012
AA079/01601
Malta
Midazolam Injection Sterile Solution 10mg/5ml
Midazolam 10mg/5ml
Antigen Pharmaceuticals Limited, Roscrea, Co Tipperary, Ireland
29/08/2008
AA081/00302
Malta
Buscopan Ampoules 20mg/ml solution for injection
Hyoscine Butylbromide 20mg/ml
Boehringer Ingelheim Limited, Ellesfield Avenue, Bracknell, Berkshire, RG12 8YS, United Kingdom
29/11/2007
AA081/00502
Malta
Dulco-lax Suppositories 10mg
Bisacodyl 10mg
Boehringer Ingelheim Limited, Ellesfield Avenue, Bracknell, Berkshire, RG12 8YS, United Kingdom
31/10/2006
AA081/01001
Malta
Catapres Tablets 100 micrograms
Clonidine Hydrochloride 100mcg
Boehringer Ingelheim Limited, Ellesfield Avenue, Bracknell, Berkshire, RG12 8YS, United Kingdom
25/07/2007
AA082/04311
Malta
Epilim 200 Enteric Coated Tablets
Sodium Valproate 200mg
Sanofi-Aventis Malta Ltd., Triq Kan. K. Pirotta, B'Kara BKR 1114, Malta
10/05/2007
AA082/04312
Malta
Epilim 500 Enteric Coated Tablets
Sodium Valproate 500mg
Sanofi-Aventis Malta Ltd., Triq Kan. K. Pirotta, B'Kara BKR 1114, Malta
10/05/2007
AA082/05201
Malta
No-Spa 40mg Tablets
Drotaverine Hydrochloride 40mg
Sanofi-Aventis Malta Ltd., Triq Kan. K. Pirotta, B'Kara BKR 1114, Malta
07/07/2008
AA082/05202
Malta
No-Spa Forte Tablets
Drotaverine Hydrochloride 80mg
Sanofi-Aventis Malta Ltd., Triq Kan. K. Pirotta, B'Kara BKR 1114, Malta
07/07/2008
AA082/05401
Malta
Solupred 20mg, orodispersible tablet
Prednisolone 20mg (as sodium metasulphobenzoate)
Sanofi-Aventis Malta Ltd., Triq Kan. K. Pirotta, B'Kara BKR 1114, Malta
19/06/2009
AA082/05402
Malta
SOLUPRED 5mg, orodispersible tablet
Prednisolone 5mg
Sanofi-Aventis Malta Ltd., Triq Kan. K. Pirotta, B'Kara BKR 1114, Malta
21/12/2010
AA082/05601
Malta
Solpadol Caplets
Paracetamol 500mg, Codeine phosphate hemihydrate 30mg
Sanofi-Aventis Malta Ltd., Triq Kan. K. Pirotta, B'Kara BKR 1114, Malta
29/05/2009
AA082/05801
Malta
Magnevie B6 100mg/10mg
Magnesium 100mg (as magnesium citrate) and Pyridoxine Hydrochloride 10mg
Sanofi-Aventis Malta Ltd., Triq Kan. K. Pirotta, B'Kara BKR 1114, Malta
30/11/2009
AA082/05901
Malta
Nasacort Allergy 55mcg/dose Nasal Spray
Triamcinolone Acetonide 0.055%w/w
Sanofi-Aventis Malta Ltd., Triq Kan. K. Pirotta, B'Kara BKR 1114, Malta
26/11/2009
AA082/06001
Malta
Opticrom Allergy Eye Drops
Sodium Cromoglycate 2.0%w/v
Sanofi-Aventis Malta Ltd., Triq Kan. K. Pirotta, B'Kara BKR 1114, Malta
14/05/2010
AA082/06101
Malta
Rhinathiol Tusso 100mg Tablets
Prenoxdiazine Hydrochloride 100mg
Sanofi-Aventis Malta Ltd., Triq Kan. K. Pirotta, B'Kara BKR 1114, Malta
14/07/2010
AA082/06201
Malta
Dioralyte Relief Blackcurrent
Pre-cooked rice powder 6g, Sodium Citrate 580mg, Sodium Chloride 350mg, Potassium Chloride 300mg
Sanofi-Aventis Malta Ltd., Triq Kan. K. Pirotta, B'Kara BKR 1114, Malta
25/11/2010
AA082/06202
Malta
Dioralyte Relief Rasperry
Pre-cooked rice powder 6g, Sodium Citrate 580mg, Sodium Chloride 350mg, Potassium Chloride 300mg
Sanofi-Aventis Malta Ltd., Triq Kan. K. Pirotta, B'Kara BKR 1114, Malta
25/11/2010
AA082/06601
Malta
Rhinathiol Cold 200 mg/30 mg film-coated tablets
Ibuprofen 200mg, Pseudoephedrine Hydrochloride 30mg
Sanofi-Aventis Malta Ltd., Triq Kan. K. Pirotta, B'Kara BKR 1114, Malta
09/06/2011
AA082/06701
Malta
Mitosyl Irritations Ointment
Zinc Oxide 27%; Fish Liver Oil 20%
Sanofi-Aventis Malta Ltd., Triq Kan. K. Pirotta, B'Kara BKR 1114, Malta
11/01/2011
AA082/07102
Malta
Anastrozole Zentiva 1 mg film-coated tablets
Anastrozole 1mg
Sanofi-Aventis Malta Ltd., Triq Kan. K. Pirotta, B'Kara BKR 1114, Malta
23/01/2013
AA082/07201
Malta
MAALOX REFLUSSO 20 mg gastro-resistant tablets
Pantoprazole 20mg (as Sodium Sesquihydrate)
Sanofi-Aventis Malta Ltd., Triq Kan. K. Pirotta, B'Kara BKR 1114, Malta
07/10/2012
AA082/07401
Malta
Atorvastatina Zentiva 10mg film-coated tablets
Atorvastatin 10mg (as calcium)
Sanofi-Aventis Malta Ltd., Triq Kan. K. Pirotta, B'Kara BKR 1114, Malta
17/10/2012
AA082/07402
Malta
Atorvastatina Zentiva 20mg film-coated tablets
Atorvastatin 20mg (as calcium)
Sanofi-Aventis Malta Ltd., Triq Kan. K. Pirotta, B'Kara BKR 1114, Malta
17/10/2012
AA082/07403
Malta
Atorvastatina Zentiva 40mg film-coated tablets
Atorvastatin 40mg (as calcium)
Sanofi-Aventis Malta Ltd., Triq Kan. K. Pirotta, B'Kara BKR 1114, Malta
17/10/2012
AA082/07404
Malta
Atorvastatina Zentiva 80mg film-coated tablets
Atorvastatin 80mg (as calcium)
Sanofi-Aventis Malta Ltd., Triq Kan. K. Pirotta, B'Kara BKR 1114, Malta
17/10/2012
AA082/07501
Malta
Olanzapine Zentiva 5 mg film-coated tablets
Olanzapine 5mg
Sanofi-Aventis Malta Ltd., Triq Kan. K. Pirotta, B'Kara BKR 1114, Malta
12/03/2012
AA082/07502
Malta
Olanzapine Zentiva 10 mg film-coated tablets
Olanzapine 10mg
Sanofi-Aventis Malta Ltd., Triq Kan. K. Pirotta, B'Kara BKR 1114, Malta
12/03/2012
AA082/07601
Malta
Losartan Zentiva 50mg film-coated tablets
Losartan Potassium 50mg
SANOFI-AVENTIS MALTA LTD., Triq Kan. K Pirotta, B'Kara BKR 1114, Malta
04/03/2013
AA082/07801
Malta
Ibalgin Duo Effect Cream
Ibuprofen 5%; Heparinoid 100 IU/mg
Sanofi-Aventis Malta Ltd., Triq Kan. K. Pirotta, B'Kara BKR 1114, Malta
12/09/2013
AA084/00102
Malta
Alopron 100 Tablets
Allopurinol 100mg
Remedica Ltd., Limassol Industrial Estate, Aharnon Street, P.O. Box 51706, 3508 Limassol, Cyprus
05/02/2008
AA084/01402
Malta
Mianserin 10
Mianserin Hydrochloride 10mg
Remedica Ltd., Limassol Industrial Estate, Aharnon Street, P.O. Box 51706, 3508 Limassol, Cyprus
28/09/2007
AA084/01502
Malta
Nifelat 10
Nifedipine 10mg
Remedica Ltd., Limassol Industrial Estate, Aharnon Street, P.O. Box 51706, 3508 Limassol, Cyprus
22/11/2007
AA084/01902
Malta
Imipramine 10 FC tablets
Imipramine Hydrochloride BP 10mg
Remedica Ltd., Limassol Industrial Estate, Aharnon Street, P.O. Box 51706, 3508 Limassol, Cyprus
30/04/2008
AA084/01903
Malta
Imipramine 25 FC tablets
Imipramine Hydrochloride BP 25mg
Remedica Ltd., Limassol Industrial Estate, Aharnon Street, P.O. Box 51706, 3508 Limassol, Cyprus
30/12/2010
AA084/02202
Malta
Lorivan 1
Lorazepam 1mg
Remedica Ltd., Limassol Industrial Estate, Aharnon Street, P.O. Box 51706, 3508 Limassol, Cyprus
01/02/2008
AA084/02602
Malta
Zindolin 500 Coated Tablets
Ciprofloxacin 500mg (as hydrochloride)
Remedica Ltd., Limassol Industrial Estate, Aharnon Street, P.O. Box 51706, 3508 Limassol, Cyprus
29/10/2010
AA084/02702
Malta
Emforal 40 Tablets
Propranolol Hydrochloride 40mg
Remedica Ltd., Limassol Industrial Estate, Aharnon Street, P.O. Box 51706, 3508 Limassol, Cyprus
30/04/2008
AA084/03205
Malta
Remedol 500
Paracetamol 500mg
Remedica Ltd., Limassol Industrial Estate, Aharnon Street, P.O. Box 51706, 3508 Limassol, Cyprus
10/12/2007
AA084/03206
Malta
Remedol Tablets
Paracetamol 500mg
Remedica Ltd., Limassol Industrial Estate, Aharnon Street, P.O. Box 51706, 3508 Limassol, Cyprus
27/03/2009
AA084/04001
Malta
Bisacodyl Tablets
Bisacodyl 5mg
Remedica Ltd., Limassol Industrial Estate, Aharnon Street, P.O. Box 51706, 3508 Limassol, Cyprus
29/09/2007
AA084/04101
Malta
Ferrous Gluconate 300
Ferrous Gluconate BP 300mg (equivalent to 35mg Ferrous Iron)
Remedica Ltd., Limassol Industrial Estate, Aharnon Street, P.O. Box 51706, 3508 Limassol, Cyprus
05/02/2008
AA084/04201
Malta
Clavomid 375
Clavulanic Acid 125mg; Amoxicillin 250mg
Remedica Ltd., Limassol Industrial Estate, Aharnon Street, P.O. Box 51706, 3508 Limassol, Cyprus
04/07/2007
AA084/04202
Malta
Clavomid 625
Amoxicillin 500mg; Clavulanic Acid 125mg
Remedica Ltd., Limassol Industrial Estate, Aharnon Street, P.O. Box 51706, 3508 Limassol, Cyprus
21/11/2007
AA084/04301
Malta
Epalon 25 Film-coated Tablets
Maprotiline Hydrochloride 25mg
Remedica Ltd., Limassol Industrial Estate, Aharnon Street, P.O. Box 51706, 3508 Limassol, Cyprus
17/12/2007
AA084/04401
Malta
Mycoril 100
Clotrimazole 100mg
Remedica Ltd., Limassol Industrial Estate, Aharnon Street, P.O. Box 51706, 3508 Limassol, Cyprus
26/07/2007
AA084/04402
Malta
Mycoril 500
Clotrimazole 500mg
Remedica Ltd., Limassol Industrial Estate, Aharnon Street, P.O. Box 51706, 3508 Limassol, Cyprus
05/02/2008
AA084/04403
Malta
Mycoril Cream 1%
Clotrimazole 1%w/v
Remedica Ltd., Limassol Industrial Estate, Aharnon Street, P.O. Box 51706, 3508 Limassol, Cyprus
05/02/2008
AA084/04404
Malta
Mycoril
Clotrimazole 1%w/v
Remedica Ltd., Limassol Industrial Estate, Aharnon Street, P.O. Box 51706, 3508 Limassol, Cyprus
05/02/2008
AA084/04501
Malta
Trifluoperazine 5 Coated Tablets 5mg
Trifluoperazine Hydrochloride 5mg
Remedica Ltd., Limassol Industrial Estate, Aharnon Street, P.O. Box 51706, 3508 Limassol, Cyprus
03/08/2010
AA084/04601
Malta
Perofen 200
Ibuprofen 200mg
Remedica Ltd., Limassol Industrial Estate, Aharnon Street, P.O. Box 51706, 3508 Limassol, Cyprus
04/03/2008
AA084/04701
Malta
Priaxen 250
Naproxen 250mg
Remedica Ltd., Limassol Industrial Estate, Aharnon Street, P.O. Box 51706, 3508 Limassol, Cyprus
10/12/2007
AA084/04801
Malta
Amoxapen 250 Tablets
Amoxicillin 250mg (as Trihydrate)
Remedica Ltd., Limassol Industrial Estate, Aharnon Street, P.O. Box 51706, 3508 Limassol, Cyprus
18/03/2008
AA084/04901
Malta
Norethisterone
Norethisterone 5mg
Remedica Ltd., Limassol Industrial Estate, Aharnon Street, P.O. Box 51706, 3508 Limassol, Cyprus
16/07/2009
AA084/05001
Malta
Dilapan 150
Fluconazole 150mg
Remedica Ltd., Limassol Industrial Estate, Aharnon Street, P.O. Box 51706, 3508 Limassol, Cyprus
10/12/2007
AA084/05101
Malta
Remeprazole 20 Capsules
Omeprazole 20mg
Remedica Ltd., Limassol Industrial Estate, Aharnon Street, P.O. Box 51706, 3508 Limassol, Cyprus
25/07/2007
AA084/05201
Malta
Loperium 2
Loperamide Hydrochloride 2mg
Remedica Ltd., Limassol Industrial Estate, Aharnon Street, P.O. Box 51706, 3508 Limassol, Cyprus
05/02/2008
AA084/05301
Malta
Salurex 40 tablets
Furosemide 40mg
Remedica Ltd., Limassol Industrial Estate, Aharnon Street, P.O. Box 51706, 3508 Limassol, Cyprus
21/11/2007
AA084/05401
Malta
Epsitron 25 Tablets
Captopril 25mg
Remedica Ltd., Limassol Industrial Estate, Aharnon Street, P.O. Box 51706, 3508 Limassol, Cyprus
22/11/2007
AA084/05501
Malta
Remedium 2 Tablets
Diazepam 2mg
Remedica Ltd., Limassol Industrial Estate, Aharnon Street, P.O. Box 51706, 3508 Limassol, Cyprus
30/11/2007
AA084/05502
Malta
Remedium 5 Tablets
Diazepam 5mg
Remedica Ltd., Limassol Industrial Estate, Aharnon Street, P.O. Box 51706, 3508 Limassol, Cyprus
30/11/2007
AA084/05601
Malta
Spirolon 25 tablets
Spironolactone 25mg
Remedica Ltd., Limassol Industrial Estate, Aharnon Street, P.O. Box 51706, 3508 Limassol, Cyprus
29/09/2007
AA084/05701
Malta
Methotrexate 2.5
Methotrexate 2.5mg
Remedica Ltd., Limassol Industrial Estate, Aharnon Street, P.O. Box 51706, 3508 Limassol, Cyprus
28/09/2007
AA084/05801
Malta
Ova-Mit
Clomifene Citrate 50mg
Remedica Ltd., Limassol Industrial Estate, Aharnon Street, P.O. Box 51706, 3508 Limassol, Cyprus
25/10/2007
AA084/05901
Malta
Ramaxir 250 Capsules
Flucloxacillin 250mg (as sodium)
Remedica Ltd., Limassol Industrial Estate, Aharnon Street, P.O. Box 51706, 3508 Limassol, Cyprus
28/09/2007
AA084/06001
Malta
Cloperan 10
Metoclopramide Hydrochloride 10mg
Remedica Ltd., Limassol Industrial Estate, Aharnon Street, P.O. Box 51706, 3508 Limassol, Cyprus
21/11/2007
AA084/06101
Malta
Clarem 250 tablets
Clarithromycin 250mg
Remedica Ltd., Limassol Industrial Estate, Aharnon Street, P.O. Box 51706, 3508 Limassol, Cyprus
21/11/2007
AA084/06102
Malta
Clarem 500 tablets
Clarithromycin 500mg
Remedica Ltd., Limassol Industrial Estate, Aharnon Street, P.O. Box 51706, 3508 Limassol, Cyprus
21/11/2007
AA084/06201
Malta
Vitamin B Compound Strong
Nicotinamide 20mg, Pyridoxine hydrochloride 2mg, Riboflavin 2mg, Thiamine Hydrochloride 5mg
Remedica Ltd., Limassol Industrial Estate, Aharnon Street, P.O. Box 51706, 3508 Limassol, Cyprus
06/12/2007
AA084/06301
Malta
Zirex Tablets
Cetirizine Dihydrochloride 10mg
Remedica Ltd., Limassol Industrial Estate, Aharnon Street, P.O. Box 51706, 3508 Limassol, Cyprus
08/08/2008
AA084/06401
Malta
Calcium Lactate 300
Calcium Lactate 300mg (as pentahydrate)
Remedica Ltd., Limassol Industrial Estate, Aharnon Street, P.O. Box 51706, 3508 Limassol, Cyprus
21/12/2007
AA084/06501
Malta
Griseofulvin 125
Griseofulvin 125mg
Remedica Ltd., Limassol Industrial Estate, Aharnon Street, P.O. Box 51706, 3508 Limassol, Cyprus
30/04/2008
AA084/06601
Malta
Vita-Cedol Orange Tablets Chewable 100mg
Ascorbic Acid 28mg, Sodium Ascorbate 86mg
Remedica Ltd., Limassol Industrial Estate, Aharnon Street, P.O. Box 51706, 3508 Limassol, Cyprus
12/12/2008
AA084/06701
Malta
Corotrope 5 Tablets 5
Prednisolone 5mg
Remedica Ltd., Limassol Industrial Estate, Aharnon Street, P.O. Box 51706, 3508 Limassol, Cyprus
10/07/2008
AA084/06801
Malta
Nortriptyline 25mg
Nortriptyline Hydrochloride 25mg
Remedica Ltd., Limassol Industrial Estate, Aharnon Street, P.O. Box 51706, 3508 Limassol, Cyprus
29/09/2008
AA084/06901
Malta
Devodil Tablets 50mg
Sulpiride 50mg
Remedica Ltd., Limassol Industrial Estate, Aharnon Street, P.O. Box 51706, 3508 Limassol, Cyprus
20/10/2010
AA084/06902
Malta
Devodil 200
Sulpiride 200mg
Remedica Ltd., Limassol Industrial Estate, Aharnon Street, P.O. Box 51706, 3508 Limassol, Cyprus
25/05/2011
AA084/07001
Malta
Spirolon Coated Tablets 100mg
Spirolonactone 100mg
Remedica Ltd., Limassol Industrial Estate, Aharnon Street, P.O. Box 51706, 3508 Limassol, Cyprus
20/10/2010
AA084/07101
Malta
Ermycin 250mg Tablets
Erythromycin 250mg (as stearate)
Remedica Ltd., Limassol Industrial Estate, Aharnon Street, P.O. Box 51706, 3508 Limassol, Cyprus
19/06/2012
AA084/07201
Malta
Storilat 200
Carbamazepine 200mg
Remedica Ltd., Limassol Industrial Estate, Aharnon Street, P.O. Box 51706, 3508 Limassol, Cyprus
20/10/2010
AA084/07301
Malta
Brameston Tablets 2.5mg
Bromocriptine mesilate 2.9mg
Remedica Ltd., Limassol Industrial Estate, Aharnon Street, P.O. Box 51706, 3508 Limassol, Cyprus
29/09/2009
AA084/07401
Malta
Aremed 1 Film-Coated Tablets
Anastrozole 1mg
Remedica Ltd., Limassol Industrial Estate, Aharnon Street, P.O. Box 51706, 3508 Limassol, Cyprus
08/01/2009
AA084/07501
Malta
Haloxen 5
Haloperidol 5mg
Remedica Ltd., Limassol Industrial Estate, Aharnon Street, P.O. Box 51706, 3508 Limassol, Cyprus
24/03/2010
AA084/07601
Malta
Acetazolamide Tablets 250mg
Acetazolamide 250mg
Remedica Ltd., Limassol Industrial Estate, Aharnon Street, P.O. Box 51706, 3508 Limassol, Cyprus
27/01/2010
AA084/07701
Malta
Deprim Tablets
Thrimethoprim 80mg, Sulfamethoxazole 400mg
Remedica Ltd., Limassol Industrial Estate, Aharnon Street, P.O. Box 51706, 3508 Limassol, Cyprus
01/06/2009
AA084/07901
Malta
Clozarem Tablets 100mg
Clozapine 100mg
Remedica Ltd., Limassol Industrial Estate, Aharnon Street, P.O. Box 51706, 3508 Limassol, Cyprus
24/04/2009
AA084/07902
Malta
Clozarem 25 Tablets
Clozapine 25mg
Remedica Ltd., Limassol Industrial Estate, Aharnon Street, P.O. Box 51706, 3508 Limassol, Cyprus
15/06/2012
AA084/08001
Malta
Melorem Tablets 7.5
Meloxicam 7.5mg
Remedica Ltd., Limassol Industrial Estate, Aharnon Street, P.O. Box 51706, 3508 Limassol, Cyprus
24/04/2009
AA084/08201
Malta
Methyldopa 250 tablets
Methyldopa 250mg (as anydrous methyldopa)
Remedica Ltd., Limassol Industrial Estate, Aharnon Street, P.O. Box 51706, 3508 Limassol, Cyprus
30/10/2009
AA084/08301
Malta
Salbutamol Tablets 4mg
Salbutamol 4mg (as sulphate)
Remedica Ltd., Limassol Industrial Estate, Aharnon Street, P.O. Box 51706, 3508 Limassol, Cyprus
12/01/2010
AA084/08401
Malta
Plazeron 20
Fluoxetine 20mg (as Hydrochloride)
Remedica Ltd., Limassol Industrial Estate, Aharnon Street, P.O. Box 51706, 3508 Limassol, Cyprus
13/05/2010
AA084/08501
Malta
Credanil 25/250 Tablets
Carbidoba 25mg, Levodopa 250mg
Remedica Ltd., Limassol Industrial Estate, Aharnon Street, P.O. Box 51706, 3508 Limassol, Cyprus
14/05/2010
AA084/08502
Malta
Credanil 10/100 Tablets
Carbidopa 10mg (as Monohydrate); Levodopa 100mg
Remedica Ltd., Limassol Industrial Estate, Aharnon Street, P.O. Box 51706, 3508 Limassol, Cyprus
04/11/2013
AA084/08601
Malta
Amlorine 5 Tablets
Amlodipine 5mg (as Besilate)
Remedica Ltd., Limassol Industrial Estate, Aharnon Street, P.O. Box 51706, 3508 Limassol, Cyprus
10/06/2010
AA084/08602
Malta
Amlorine 10 Tablets
Amlodipine 10mg (as Besilate)
Remedica Ltd., Limassol Industrial Estate, Aharnon Street, P.O. Box 51706, 3508 Limassol, Cyprus
10/06/2010
AA084/08801
Malta
Promethazine 25
Promethazine Hydrochloride 25mg
Remedica Ltd., Limassol Industrial Estate, Aharnon Street, P.O. Box 51706, 3508 Limassol, Cyprus
25/04/2011
AA084/08901
Malta
Gliclazide-Remedica 80mg
Gliclazide 80mg
Remedica Ltd., Limassol Industrial Estate, Aharnon Street, P.O. Box 51706, 3508 Limassol, Cyprus
03/05/2011
AA084/09001
Malta
Remethan 100 mg Suppositories
Diclofenac Sodium 100mg
Remedica Ltd., Limassol Industrial Estate, Aharnon Street, P.O. Box 51706, 3508 Limassol, Cyprus
14/02/2012
AA084/09101
Malta
Felexin 250 Capsule
Cefalexin 250mg (as monohydrate)
Remedica Ltd., Limassol Industrial Estate, Aharnon Street, P.O. Box 51706, 3508 Limassol, Cyprus
20/03/2012
AA084/09201
Malta
Rifaren 300
Rifampicin 300mg
Remedica Ltd., Limassol Industrial Estate, Aharnon Street, P.O. Box 51706, 3508 Limassol, Cyprus
21/03/2012
AA084/09301
Malta
Losar 50 Film-Coated Tablets
Losartan Potassium 50mg
Remedica Ltd., Limassol Industrial Estate, Aharnon Street, P.O. Box 51706, 3508 Limassol, Cyprus
24/07/2012
AA084/09302
Malta
Losar 12.5 film-coated tablets
Losartan Potassium 12.5mg
Remedica Ltd., Limassol Industrial Estate, Aharnon Street, P.O. Box 51706, 3508 Limassol, Cyprus
13/11/2013
AA084/09401
Malta
Risperidone-Remedica 1mg
Risperidone 1mg
Remedica Ltd., Limassol Industrial Estate, Aharnon Street, P.O. Box 51706, 3508 Limassol, Cyprus
28/12/2012
AA084/09402
Malta
Risperidone-Remedica 2mg
Risperidone 2mg
Remedica Ltd., Limassol Industrial Estate, Aharnon Street, P.O. Box 51706, 3508 Limassol, Cyprus
28/12/2012
AA084/09501
Malta
Velorin Tablets 25mg
Atenolol 25mg
Remedica Ltd., Limassol Industrial Estate, Aharnon Str. P.O. Box 51706, 3508 Limassol, Cyprus
25/02/2013
AA084/09502
Malta
Velorin Tablets 100mg
Atenolol 100mg
Remedica Ltd., Limassol Industrial Estate, Aharnon Str. P.O. Box 51706, 3508 Limassol, Cyprus
25/02/2013
AA084/09601
Malta
Senna 7.5mg
Sennosides 7.5mg
Remedica Ltd., Limassol Industrial Estate, Aharnon Street, P.O. Box 51706, 3508 Limassol, Cyprus
16/04/2013
AA084/09701
Malta
Carvidex 6.25
Carvedilol 6.25mg
Remedica Ltd., P.O. Box 51706, 3508 Limassol, Cyprus
11/04/2013
AA084/09702
Malta
Carvidex 25
Carvedilol 25mg
Remedica Ltd., P.O. Box 51706, 3508 Limassol, Cyprus
12/04/2013
AA084/09801
Malta
Trizolin 400 Tablets
Norfloxacin 400mg
Remedica Ltd., P.O. Box 51706, 3508 Limassol, Cyprus
30/07/2013
AA084/09901
Malta
Foliron Tablets
Ferrous Fumarate 310mg; Folic Acid 0.35mg
Remedica Ltd., Limassol Industrial Estate, Aharnon Street, P.O. Box 51706, 3508 Limassol, Cyprus
04/11/2013
AA084/10001
Malta
Clonotril 2 Tablet
Clonazepam 2mg
Remedica Ltd., Limassol Industrial Estate, Aharnon Street, P.O. Box 51706, 3508 Limassol, Cyprus
29/11/2013
AA084/10002
Malta
Clonotril 0,5 Tablets
Clonazepam 0.5mg
Remedica Ltd., Limassol Industrial Estate, Aharnon Street, P.O. Box 51706, 3508 Limassol, Cyprus
20/02/2014
AA084/10101
Malta
Monorem 20 tablets
Isosorbide Mononitrate 20mg
Remedica Ltd., Limassol Industrial Estate, Aharnon Street, P.O. Box 51706, 3508 Limassol, Cyprus
11/02/2014
AA084/10201
Malta
Peptomet 10
Domperidone 10mg
Remedica Ltd., Limassol Industrial Estate, Aharnon Street, P.O. Box 51706, 3508 Limassol, Cyprus
11/02/2014
AA084/10301
Malta
Imarem 100mg film-coated tablets
Imatinib Mesilate 100mg
Remedica Ltd., Limassol Industrial Estate, Aharnon Street, P.O. Box 51706, 3508 Limassol, Cyprus
06/02/2014
AA084/10302
Malta
Imarem 400mg film-coated tablets
Imatinib Mesilate 400mg
Remedica Ltd., Limassol Industrial Estate, Aharnon Street, P.O. Box 51706, 3508 Limassol, Cyprus
06/02/2014
AA085/00401
Malta
Cetraben Emollient Cream
White soft paraffin 13.2%w/w; Liquid paraffin light 10.5%w/w
Genus Pharmaceuticals Limited, Park View House, 65 London Road, Newbury, Berkshire, RG14 1JN, United Kingdom
09/10/2013
AA085/00402
Malta
Cetraben Emollient Bath Additive
Liquid Paraffin Light 82.8%w/w
Genus Pharmaceuticals Limited, Park View House, 65 London Road, Newbury, Berkshire, RG14 1JN, United Kingdom
09/10/2013
AA088/05101
Malta
TOBI 300 mg/5 mL Nebuliser Solution
Tobramycin 300mg/5ml
Novartis Pharmaceuticals UK Ltd., Frimley zindolin 500 ciprofloxacin Business Park, Frimley Camberley, Surrey GU16 7SR, United Kingdom
19/11/2009
AA094/00102
Malta
Carbellon Tablets
Charcoal Activated 100mg, Magnesium Hydroxide 100mg
Torbet Laboratories Ltd., 14D Wendover Road, Rackheath Industrial Estate, Norwich Norfolk, NR13 6LH, United Kingdom
04/04/2008
AA096/01001
Malta
Dettol Liquid - Dettol Antiseptic Disinfectant 4.8% w/v Concentrate for Cutaneous Solution
Chloroxylenol 4.8%w/v
Reckitt Benckiser Healthcare UK Ltd., Delta 1200 Welton Road, Delta Business Park, Swindon, Wiltshire SN5 7XZ, United Kingdom
06/08/2010
AA1001/00101
Malta
DEXACOLLYRE
Dexamethasone 1mg/ml
COOPER S.A. Pharmaceuticals, 64, Aristovoulou Str, 11853 K. Petralona, Athens, Greece
24/10/2012
AA1001/00201
Malta
ENEMA COOPER Enema
Sodium Phosphate Dibasic Heptahydrate 6g/100ml; Sodium Phosphate Monobasic Monohydrate 16g/100ml
COOPER S.A. Pharmaceuticals, 64, Aristovoulou Str, 11853 K. Petralona, Athens, Greece
15/11/2012
AA1001/00301
Malta
GENTAMICIN / COOPER
Gentamicin 3mg/ml
COOPER S.A. Pharmaceuticals, 64, Aristovoulou Str, 11853 K. Petralona, Athens, Greece
24/01/2013
AA1001/00401
Malta
Xalaprost Eye Drops Solution 0.005% w/v
Latanoprost 0.005%
COOPER S.A. Pharmaceuticals, 64, Aristovoulou Str, 11853 K. Petralona, Athens, Greece
10/06/2013
AA1001/00501
Malta
Lithimole Eye Drops Solution 0.50%
Timolol 5mg/ml (as maleate)
COOPER S.A. Pharmaceuticals, 64, Aristovoulou Str, 11853 K. Petralona, Athens, Greece
10/06/2013
AA1001/00601
Malta
Brimogan 0.2% w/v Eye Drops Solution
Brimonidine Tartrate 2mg/ml
COOPER S.A. Pharmaceuticals, 64, Aristovoulou Str, 11853 K. Petralona, Athens, Greece
18/06/2013
AA1001/00701
Malta
Benzylpenicillin/Cooper
Benzylpenicillin Sodium 1,000,000 I.U.
Cooper S.A. Pharmaceuticals, 64, Aristovoulou Str, 11853 K. Petralona, Athens, Greece
21/01/2014
AA1002/00101
Malta
Tiger Balm Red Ointment
Camphor 11.0%w/w; Menthol 10.0%w/w; Cajuput Oil 7.0%w/w; Clove Oil 5.0%w/w
Ceuta Healthcare Ltd, Hill House, 41 Richmond Hill, Bournemouth, Dorset BH2 6HS, United Kingdom
05/10/2012
AA1002/00102
Malta
Tiger Balm White Ointment
Camphor 11.0% w/w; Menthol 8.0% w/w; Cajuput Oil 13.0% w/w; Clove Oil 1.5% w/w
Ceuta Healthcare Ltd, Hill House, 41 Richmond Hill, Bournemouth, Dorset BH2 6HS, United Kingdom
05/10/2012
AA1003/00101
Malta
Lyclear Creme Rinse
Permethrin 1% w/w
Kemimport Limited, Chemico Buildings, Valley Road, Birkirkara BKR 9024, Malta
31/10/2012
AA1003/00102
Malta
Lyclear Dermal Cream
Permethrin 5% w/w
Kemimport Limited, Chemico Buildings, Valley Road, Birkirkara BKR 9024, Malta
31/10/2012
AA1004/00301
Malta
Lyclear Dermal Cream
Permethrin, Medical Grade 5.0% w/w (Cis/Trans Isomer 25/75)
Omega Pharma Ltd., 1st Floor, 32 Vauxhall Bridge Road, London SW1V 2SA, United Kingdom
25/06/2013
AA1007/00101
Malta
Gladycor Tablets 6.25mg
Carvedilol 6.25mg
Antibiotice S.A., 1 Valea Lupului Street, 707410, Iasi, Romania
30/04/2013
AA1007/00102
Malta
Gladycor Tablets 25mg
Carvedilol 25mg
Antibiotice S.A., 1 Valea Lupului Street, 707410, Iasi, Romania
30/04/2013
AA1008/00101
Malta
Alendronate Bluefish Tablets 70mg
Alendronic acid 70mg (as sodium alendronate trihydrate)
Bluefish Pharmaceuticals AB, Torsgatan 11, 111 23 Stockholm, Sweden
23/05/2013
AA1008/00201
Malta
Clopidogrel Bluefish 75 mg film-coated tablets
Clopidogrel 75mg (as besilate)
Bluefish Pharmaceuticals AB, Torsgatan 11, 111 23 Stockholm, Sweden
19/04/2013
AA1008/00301
Malta
Olanzapin Bluefish 5 mg orodispersible tablets
Olanzapine 5mg
Bluefish Pharmaceuticals AB, Torsgatan 11, 111 23 Stockholm, Sweden
22/04/2013
AA1008/00302
Malta
Olanzapin Bluefish 10 mg orodispersible tablets
Olanzapine 10mg
Bluefish Pharmaceuticals AB, Torsgatan 11, 111 23 Stockholm, Sweden
22/04/2013
AA1008/00401
Malta
Bicalutamide 50 mg film-coated tablets
Bicalutamide 50mg
Bluefish Pharmaceuticals AB, Torsgatan 11, 111 23 Stockholm, Sweden
24/04/2013
AA1008/00402
Malta
Bicalutamide 150 mg film-coated tablets
Bicalutamide 150mg
Bluefish Pharmaceuticals AB, Torsgatan 11, 111 23 Stockholm, Sweden
24/04/2013
AA1008/00501
Malta
Amlodipine Bluefish 5 mg tablets
Amlodipine 5mg (as besylate)
Bluefish Pharmaceuticals AB, Torsgatan 11, 111 23 Stockholm, Sweden
24/04/2013
AA1008/00502
Malta
Amlodipine Bluefish 10 mg tablets
Amlodipine 10mg (as besylate)
Bluefish Pharmaceuticals AB, Torsgatan 11, 111 23 Stockholm, Sweden
24/04/2013
AA1016/00101
Malta
Verrufilm
Salicylic Acid 16.7% w/w
Medinfar Consumer Health -Produtos Farmaceuticos, Lda, Rua Henrique Paiva Couceiro, No 27 Venda Nova, 2700-451 Amadora, Portugal
31/07/2013
AA1016/00201
Malta
CICLOVIRAL50 mg/g Cream
Aciclovir 50mg/g
Medinfar Consumer Health -Produtos Farmaceuticos, Lda, Rua Henrique Paiva Couceiro, No 27 Venda Nova, 2700-451 Amadora, Portugal
28/10/2013
AA1016/00301
Malta
MEDALGINAN, 50 mg/g, gel
Diethylamine Salicylate 50mg/g
Medinfar Consumer Health -Produtos Farmaceuticos, Lda, Rua Henrique Paiva Couceiro, No 27 Venda Nova, 2700-451 Amadora, Portugal
28/10/2013
AA1016/00401
Malta
Paramolan 125mg suppositories
Paracetamol 125mg
Medinfar Consumer Health -Produtos Farmaceuticos, Lda, Rua Henrique Paiva Couceiro, No 27 Venda Nova, 2700-451 Amadora, Portugal
13/01/2014
AA1016/00402
Malta
Paramolan 250mg suppositories
Paracetamol 250mg
Medinfar Consumer Health -Produtos Farmaceuticos, Lda, Rua Henrique Paiva Couceiro, No 27 Venda Nova, 2700-451 Amadora, Portugal
13/01/2014
AA1019/00101
Malta
AGGRASTAT 50mcg/ml Solution for Infusion
Tirofiban 50mcg (as hydrochloride monohydrate)
Correvio (UK) Ltd., 265 Strand, London, WC2 R1BH, United Kingdom
11/07/2013
AA1025/00101
Malta
Amikacin/Norma
Amikacin 500mg/2ml vial (as sulfate)
Norma Hellas S.A., 54, Menandrou Str. GR-104 31 Athens, Greece
22/10/2013
AA1025/00201
Malta
Amlodipine Besilate/Norma
Amlodipine 5mg (as besilate)
Norma Hellas S.A., 54, Menandrou Str. GR-104 31 Athens, Greece
22/10/2013
AA1025/00202
Malta
Amlodipine Besilate/Norma
Amlodipine 10mg (as besilate)
Norma Hellas S.A., 54, Menandrou Str. GR-104 31 Athens, Greece
22/10/2013
AA1025/00301
Malta
Bindazac Film coated tablets of 150mg
Ranitidine 150mg (as hydrochloride)
Norma Hellas S.A., 54, Menandrou Str. GR-104 31 Athens, Greece
22/10/2013
AA1025/00401
Malta
Ceftriaxone/Norma
Ceftriaxone 2000mg/vial (as Sodium Trisesquihydrate)
Norma Hellas S.A., 54, Menandrou Str. GR-104 31 Athens, Greece
22/10/2013
AA1025/00501
Malta
Letynol
Cefotaxime 1g/vial (as sodium)
Norma Hellas S.A., 54, Menandrou Str. GR-104 31 Athens, Greece
22/10/2013
AA1025/00601
Malta
Loxapin
Buspirone Hydrochloride 10mg
Norma Hellas S.A., 54, Menandrou Str. GR-104 31 Athens, Greece
22/10/2013
AA1025/00701
Malta
Malicon
Citalopram 20mg (as Citalopram hydrobromide)
Norma Hellas S.A., 54, Menandrou Str. GR-104 31 Athens, Greece
28/10/2013
AA1025/00801
Malta
Metronidazole/Norma
Metronidazole 5mg/ml
Norma Hellas S.A., 54, Menandrou Str. GR-104 31 Athens, Greece
28/10/2013
AA1025/00901
Malta
Normafenac
Cefuroxime 750mg/vial (as sodium)
Norma Hellas S.A., 54, Menandrou Str. GR-104 31 Athens, Greece
28/10/2013
AA1025/01001
Malta
Revionorm
Ciprofloxacin 2mg/ml (as lactate)
Norma Hellas S.A., 54, Menandrou Str. GR-104 31 Athens, Greece
18/11/2013
AA1025/01101
Malta
Simvastatin/Norma
Simvastatin 20mg
Norma Hellas S.A., 54, Menandrou Str. GR-104 31 Athens, Greece
28/10/2013
AA1025/01102
Malta
Simvastatin/Norma
Simvastatin 40mg
Norma Hellas S.A., 54, Menandrou Str. GR-104 31 Athens, Greece
28/10/2013
AA1025/01201
Malta
Vancomycin/Norma pd.sol.inf. 500mg/vial
Vancomycin 500mg (as Hydrochloride)
Norma Hellas S.A., 54, Menandrou Str. GR-104 31 Athens, Greece
04/11/2013
AA1027/00101
Malta
Rectodelt 30mg Suppository
Prednisone 30mg
Biotech GmbH (Hungarian Branch), 2049 Diosd. Petofi Sandor u 43-47, Hungary
15/11/2013
AA1028/00101
Malta
Somatostatin 3mg Inresa
Somatostatin 3mg/ampoule
Inresa Arzneimittel GmbH, Obere Hardtstrasse 18, 79114 Freiburg, Germany
13/11/2013
AA1028/00201
Malta
Succinylcholin 2% Inresa
Suxamethonium Chloride 100mg/5ml ampoule
Inresa Arzneimittel GmbH, Obere Hardtstrasse 18, 79114 Freiburg, Germany
13/11/2013
AA1030/00101
Malta
Meningitec suspension for injection in pre-filled syringe - Meningococcal serogroup C oligosaccharide conjugate vaccine (adsorbed)
Neisseria meningitidis (strain C11), serogroup C oligosaccharide (10 micrograms), conjugated to Corynebacterium diphtheriae, CRM197 carrier protein (15 micrograms) and adsorbed on aluminium phosphate (0.125 mg Al3+)
Nuron Boitech B.V., Strawinskylaan 1143 Toren 11-C 1077XX Amsterdam, The Netherlands
05/02/2014
AA1033/00101
Malta
Anastrozole Azevedos 1 mg film-coated tablets
Anastrozole 1mg
Pharmacare Premium Limited, HHF 003 Halfar Industrial Estate Birzebbugia BBG 3000, Malta
23/12/2013
AA1033/00201
Malta
Letrozole Azevedos 2.5 mg film-coated tablets
Letrozole 2.5mg
Pharmacare Premium Limited, HHF 003 Halfar Industrial Estate Birzebbugia BBG 3000, Malta
23/12/2013
AA1033/00301
Malta
Zaldiar 37.5 mg/325 mg, film coated-tablets
Tramadol Hydrochloride 37.5mg; Paracetamol 325mg
Pharmacare Premium Limited, HHF 003 Halfar Industrial Estate Birzebbugia BBG 3000, Malta
25/02/2014
AA1033/00401
Malta
Tramal 50mg prolonged-release tablet
Tramadol Hydrochloride 50mg
Pharmacare Premium Limited, HHF 003 Halfar Industrial Estate Birzebbugia BBG 3000, Malta
25/02/2014
AA1035/00101
Malta
Vasopren 20mg tablets
Enalapril Maleate 20mg
Sopharma AD, 16 Iliensko Shosse Street, 1220 Sofia, Bulgaria
15/01/2014
AA1036/00401
Malta
Montelukast 10 mg Film-coated Tablets
Montelukast 10mg (as sodium)
Glenmark Pharmaceuticals Europe Ltd., Laxmi House, 2-B Draycott Avenue, Kenton, HA3 0BU, United Kingdom
14/02/2014
AA1039/00101
Malta
Orlobin
Amikacin Sulfate 500mg/2ml
Medicus S.A., 10, Valaoritou Street, Metamorphosis 144 52 Attica, Greece
21/02/2014
AA105/00101
Malta
Fentanyl Citrate Injection 50mcg/ml, 2ml and 10ml
Fentanyl 100mcg/2ml (as citrate) equivalent to 50mcg/ml AND Fentanyl 500mcg/10ml (as citrate) equivalent to 50mcg/ml
Martindale Pharmaceuticals Ltd., Bampton Road, Harold Hill, Romford, Essex RM3 8UG, United Kingdom
01/10/2007
AA105/00201
Malta
Bisacodyl Suppositories BP 10mg
Bisacodyl BP 10mg
Martindale Pharmaceuticals Ltd., Bampton Road, Harold Hill, Romford, Essex RM3 8UG, United Kingdom
01/10/2007
AA105/00301
Malta
Timolol Eye Drops BP 0.25%w/v
Timolol 2.5mg/ml (as maleate)
Martindale Pharmaceuticals Ltd., Bampton Road, Harold Hill, Romford, Essex RM3 8UG, United Kingdom
22/11/2007
AA105/00302
Malta
Timolol Eye Drops BP 0.5%w/v
Timolol 5mg/ml (as maleate)
Martindale Pharmaceuticals Ltd., Bampton Road, Harold Hill, Romford, Essex RM3 8UG, United Kingdom
22/11/2007
AA105/00402
Malta
Chloramphenicol Eye Ointment BP 1%w/w
Chloramphenicol 1%w/w
Martindale Pharmaceuticals Ltd., Bampton Road, Harold Hill, Romford, Essex RM3 8UG, United Kingdom
31/07/2012
AA105/00403
Malta
Chloramphenicol 1%w/w Eye Ointment
Chloramphenicol 1%w/w
Martindale Pharmaceuticals Ltd., Bampton Road, Harold Hill, Romford, Essex RM3 8UG, United Kingdom
24/02/2014
AA105/00601
Malta
Adrenaline Injection 1 in 10,000
Adrenaline 0.01% w/v (as Acid Tartrate)
Martindale Pharmaceuticals Ltd., Bampton Road, Harold Hill, Romford, Essex RM3 8UG, United Kingdom
08/07/2010
AA105/01001
Malta
Calcium 500
Prepared Chalk 1.25g
Martindale Pharmaceuticals Ltd., Bampton Road, Harold Hill, Romford Essex, RM3 8UG, United Kingdom
23/07/2012
AA105/01101
Malta
Calcium chloride Injection BP 5mmol/10ml
Calcium Chloride Dihydrate 7.35% w/v
Martindale Pharmaceuticals Ltd., Bampton Road, Harold Hill, Romford, Essex RM3 8UG, United Kingdom
28/11/2012
AA105/01201
Malta
Atropine Sulphate Injection BP 1mg in 5ml
Atropine Sulfate 0.02% w/v
MARTINDALE PHARMACEUTICALS LTD., Bampton Road, Harold Hill, Romford Essex, RM3 8UG, United Kingdom
28/05/2013
AA106/02301
Malta
Vitan Eye Ointment 25000 IU
Retinol acetate 25000IU/100g
Farmigea S.p.A, Via G.B. Oliva, 8 56121 Pisa, Italy
08/07/2008
AA106/02401
Malta
Naflox 0.3% eye drops, solution
Norfloxacin 300mg
Farmigea S.p.A, Via G.B. Oliva, 8 56121 Pisa, Italy
09/07/2008
AA106/02501
Malta
Dicloftil 0.1% Eye Drops Solution
Diclofenac Sodium 100mg/100ml
Farmigea S.p.A, Via G.B. Oliva, 8 56121 Pisa, Italy
31/10/2011
AA106/02601
Malta
Tropimil 0.5% Eye Drops, Solution
Tropicamide 0.5g/100ml (0.5%)
Farmigea S.p.A, Via G.B. Oliva, 8 56121 Pisa, Italy
10/10/2011
AA107/00402
Malta
Fenistil Cold Sore Cream
Penciclovir 10mg/g
Novartis Consumer Health UK Ltd., Wimblehurst Road, Horsham, West Sussex, RH12 5AB, United Kingdom
14/07/2008
AA110/00203
Malta
Golden Eye 0.1% w/v Eye Drops Solution
Propamidine Isetionate 0.1 %w/v
Typharm Ltd., 14D Wendover Road, Rackheath Industrial Estate, Norwich NR13 6LH, United Kingdom
09/06/2008
AA110/00204
Malta
Golden Eye 0.15% w/w Eye Ointment
Dibrompropamidine Isetionate 0.15 %w/w
Typharm Ltd., 14D Wendover Road, Rackheath Industrial Estate, Norwich NR13 6LH, United Kingdom
09/06/2008
AA111/00202
Malta
Anadin Ultra and Anadin Liquifast
Ibuprofen 200mg
Pfizer Consumer Healthcare Ltd., Ramsgate Road, Sandwich, Kent, CT 13 9NJ, United Kingdom
28/09/2007
AA111/00203
Malta
Anadin Ultra Double Strength and Anadin Liquifast
Ibuprofen 400mg
Pfizer Consumer Healthcare Ltd., Ramsgate Road, Sandwich, Kent, CT 13 9NJ, United Kingdom
28/09/2007
AA115/01501
Malta
Rycardon 150mg Film coated tablets
Irbesartan 150mg
Aegis Ltd., 17, Athinon Str, Ergates Industrial Area, 2643 Ergates, PO Box 28629, 2081 Lefkosia, Cyprus
24/05/2011
AA115/01502
Malta
Rycardon 300mg Film coated tablets
Irbesartan 300mg
Aegis Ltd., 17, Athinon Str, Ergates Industrial Area, 2643 Ergates, PO Box 28629, 2081 Lefkosia, Cyprus
24/05/2011
AA115/01601
Malta
Tramadex 50
Tramadol 50mg
Aegis Ltd., 17, Athinon Str, Ergates Industrial Area, 2643 Ergates, PO Box 28629, 2081 Lefkosia, Cyprus
05/12/2011
AA115/01701
Malta
Parcoten
Paracetamol 500mg; Codeine Phosphate 10mg
Aegis Ltd., 17, Athinon Str, Ergates Industrial Area, 2643 Ergates, PO Box 28629, 2081 Lefkosia, Cyprus
01/12/2011
AA115/01801
Malta
Pyrantin 20 mg tablets
Paroxetine 20mg (as paroxetine hydrochloride, hemihydrate)
Aegis Ltd., 17, Athinon Str, Ergates Industrial Area, 2643 Ergates, PO Box 28629, 2081 Lefkosia, Cyprus
02/02/2012
AA115/01901
Malta
Montol 5
Montelukast 5mg (as sodium)
Aegis Ltd., 17, Athinon Str, Ergates Industrial Area, 2643 Ergates, PO Box 28629, 2081 Lefkosia, Cyprus
06/12/2012
AA117/00702
Malta
Tetralysal 300
Tetracycline base 300mg
Galderma International, Tour Europlaza - La Defense 4, 20 Avenue Andre Prothin, 92 927 La Defense Cedex, France
31/01/2008
AA122/03201
Malta
Alestopor
Alfacalcidol 0.25mcg
Kleva S.A., 189 Parnithos Avenue, 13671 Aharnes, Athens, Greece.
16/07/2009
AA122/03301
Malta
Atrosterol
Atorvastatin 20mg (as calcium trihydrate)
Kleva S.A., 189 Parnithos Avenue, 13671 Aharnes, Athens, Greece.
14/10/2009
AA122/03302
Malta
Atrosterol
Atorvastatin 40mg (as calcium trihydrate)
Kleva S.A., 189 Parnithos Avenue, 13671 Aharnes, Athens, Greece.
30/09/2009
AA127/00401
Malta
Scholl Complete Corn Treatment Kit
Salicylic Acid 40%w/w
Scholl Consumer Products Ltd., Venus, 1 Old Park Lane, Trafford Park, Manchester, M41 7HA, United Kingdom
16/09/2010
AA127/00501
Malta
Scholl Athlete's Foot Spray Liquid
Tolnaftate 0.068%w/w
Scholl Consumer Products Ltd., 103-105 Bath Road, Slough SL1 3UH, United Kingdom
11/09/2013
AA127/00502
Malta
Scholl Athlete's Foot Powder
Tolnaftate 1.00%w/w
Scholl Consumer Products Ltd., 103-105 Bath Road, Slough SL1 3UH, United Kingdom
12/09/2013
AA130/00301
Malta
Nucleo C.M.P. Forte Capsule 5mg/3mg
Citidine 5mg; Uridine 1.33mg
Ferrer Internacional S.A., Gran Via Carlos III, 94.08028, Barcelona, Spain
25/10/2012
AA130/00401
Malta
Dermofix 2% Cream
Sertaconazole 2g
Ferrer Internacional S.A., Gran Via Carlos III, 94.08028, Barcelona, Spain
25/10/2012
AA134/01201
Malta
Solivito N
Thiamine Mononitrate 3.1 mg, Sodium Riboflavine Phosphate 4.9 mg, Nicotinamide 40.0 mg, Pyridoxine Hydrochloride 4.9 mg, Sodium Pantothenate 16.5 mg, Sodium Ascorbate 113.0 mg, Biotin 0.06 mg, Folic Acid 0.4 mg, Cyanocobalamin 0.005 mg
Fresenius Kabi Limited, Cestrian Court, Eastgate Runcorn, Cheshire WA7 1NT, United Kingdom
08/10/2013
AA143/01101
Malta
Ibuprofen 100mg/5ml Oral Suspension
Ibuprofen 100mg/5ml
Pinewood Laboratories Ltd., Ballymacarbry, Clonmel, Co. Tipperary, Ireland
05/08/2011
AA146/00201
Malta
TechneScan LyoMAA
Macroaggregates of human serum albumin 2.0mg
Mallinckrodt Medical B.V., Westerduinweg 3, 1755 LE Petten, The Netherlands
20/11/2007
AA146/00301
Malta
Thallous (TI201) Chloride Injection
Thallous Chloride 37mbq/ml
Mallinckrodt Medical B.V., Westerduinweg 3, 1755 LE Petten, The Netherlands
28/04/2008
AA146/00401
Malta
Ultra-TechneKow FM Radionuclide Generator
Molybdate 99 Mtc
Mallinckrodt Medical B.V., Westerduinweg 3, 1755 LE Petten, The Netherlands
20/03/2008
AA146/00501
Malta
TechneScan DMSA
Dimercaptosuccinic Acid 1.2mg
Mallinckrodt Medical B.V., Westerduinweg 3, 1755 LE Petten, The Netherlands
23/06/2008
AA146/00601
Malta
TechneScan DTPA Powder for Solution for Injection
Pentetic Acid 20.5mg
Mallinckrodt Medical B.V., Westerduinweg 3, 1755 LE Petten, The Netherlands
23/06/2008
AA146/00602
Malta
TechneScan DTPA/Aerosol
Calcium Trisodium Diethy TriaminPentetate 1.25mg
Mallinckrodt Medical B.V., Westerduinweg 3, 1755 LE Petten, The Netherlands
10/07/2008
AA146/00701
Malta
TechneScan HDP
Sodium Oxidronate 3mg
Mallinckrodt Medical B.V., Westerduinweg 3, 1755 LE Petten, The Netherlands
24/06/2008
AA146/00801
Malta
TechneScan MAG3
Betiatide 1mg/vial. To be used with sodium pertechnetate (99mTc) for the preparation of the diagnostic agent: Technetium (99mTc) tiatide.
Mallinckrodt Medical B.V., Westerduinweg 3, 1755 LE Petten, The Netherlands
24/06/2008
AA146/00902
Malta
MIBG (I123) Solution for Injection
Iobenguane 74MBq/ml, Iobenzylguanidine Sulphate 0.5mg
Mallinckrodt Medical B.V., Westerduinweg 3, 1755 LE Petten, The Netherlands
14/04/2010
AA146/01001
Malta
TechneScan PYP, powder for solution for injection
Sodium Pyrophosphate 11.93mg
Mallinckrodt Medical B.V., Westerduinweg 3, 1755 LE Petten, The Netherlands
13/05/2008
AA146/01101
Malta
OctreoScan
Indium (111) Chloride 122MBq/vial, Pentetreotide 10MU/vial,
Mallinckrodt Medical B.V., Westerduinweg 3, 1755 LE Petten, The Netherlands
07/10/2008
AA146/01201
Malta
Gallium (Ga-67) Citrate Injection
Gallium Citrate GA 67.37MBq
Mallinckrodt Medical B.V., Westerduinweg 3, 1755 LE Petten, The Netherlands
12/02/2009
AA146/01301
Malta
Sodium Iodide (I-123) Injection Mallinckrodt
Sodium Iodide (I-123) 37MBq/ml
Mallinckrodt Medical B.V., Westerduinweg 3, 1755 LE Petten, The Netherlands
30/06/2010
AA147/00112
Malta
Minims Phenylephrine Hydrochloride 2.5%
Phenylephrine Hydrochloride 2.5%w/v
Chauvin Phamaceuticals Ltd., 106 London Road, Kingston-Upon-Thames, Surrey, KT2 6TN, United Kingdom.
04/08/2008
AA147/00301
Malta
Minims Metipranolol Eye Drops Solution 0.1%
Metipranolol 0.1%w/v
Chauvin Phamaceuticals Ltd., 106 London Road, Kingston-Upon-Thames, Surrey, KT2 6TN, United Kingdom.
24/06/2009
AA147/00401
Malta
Minims Phenylephrine Hydrochloride 10%
Phenylephrine Hydrochloride 10%w/v
Chauvin Phamaceuticals Ltd., 106 London Road, Kingston-Upon-Thames, Surrey, KT2 6TN, United Kingdom.
08/07/2009
AA149/00901
Malta
DRYTEC 2.5-100 GBq radionuclide generator
Sodium [99Mo]molybdate 2.5-100 GBq/generator, Sodium [99mTc]pertechnetate
GE Healthcare Ltd., Amersham Place, Little Chalfont, Buckinghamshire HP7 9NA, United Kingdom
21/12/2010
AA149/01001
Malta
Stabilised Ceretec 500 micrograms kit for radiopharmaceutical preparation
Exametazime 0.5mg
GE Healthcare Ltd., Amersham Place, Little Chalfont, Buckinghamshire HP7 9NA, United Kingdom
05/09/2013
AA150/00806
Malta
Klaricid IV
Clarithromycin 500mg/vial
Abbott Laboratories Ltd., Queenborough, Kent, ME11 5EL, United Kingdom
26/07/2007
AA150/01301
Malta
Securon SR
Verapamil hydrochloride 240mg
Abbott Laboratories Ltd., Abbott House, Vanwall Business Park, Vanwall Road, Maidenhead, Berkshire, SL6 4XE, United Kingdom
17/06/2008
AA150/01401
Malta
Brufen Tablets 200mg
Ibuprofen 200mg
Abbott Laboratories Ltd., Abbott House, Vanwall Business Park, Vanwall Road, Maidenhead, Berkshire, SL6 4XE, United Kingdom
29/10/2008
AA150/01402
Malta
Brufen Tablets 400mg
Ibuprofen 400mg
Abbott Laboratories Ltd., Queenborough, Kent, ME11 5EL, United Kingdom
29/10/2008
AA150/01403
Malta
Brufen Tablets 600mg
Ibuprofen 600mg
Abbott Laboratories Ltd., Queenborough, Kent, ME11 5EL, United Kingdom
29/10/2008
AA150/01404
Malta
Brufen Retard Tablets 800mg
Ibuprofen 800mg
Abbott Laboratories Ltd., Queenborough, Kent, ME11 5EL, United Kingdom
29/10/2008
AA150/01405
Malta
Brufen Syrup
Ibuprofen 100mg/5ml
Abbott Laboratories Ltd., Queenborough, Kent, ME11 5EL, United Kingdom
29/10/2008
AA150/01406
Malta
Brufen Granules
Ibuprofen 600mg
Abbott Laboratories Ltd., Queenborough, Kent, ME11 5EL, United Kingdom
29/10/2008
AA150/01501
Malta
Zemplar 5mcg/ml Solution for injection
Paricalcitol 5mcg/ml (x1ml and x2ml ampoules)
Abbott Laboratories Ltd., Abbott House, Vanwall Business Park, Vanwall Road, Maidenhead, Berkshire SL6 4XE, United Kingdom
12/11/2010
AA150/01601
Malta
Klaricid Paediatric Suspension 250mg/5ml or Clarithromycin 250mg/5ml Granules for Oral Suspension
Clarithromycin 250mg/5ml
Abbott Laboratories Ltd., Abbott House, Vanwall Business Park, Vanwall Road, Maidenhead, Berkshire SL6 4XE, United Kingdom
08/07/2011
AA150/01602
Malta
Klaricid Paediatric Suspension 125mg/5ml or Clarithromycin 125mg/5ml Granules for Oral Suspension
Clarithromycin 125mg/5ml
Abbott Laboratories Ltd., Abbott House, Vanwall Business Park, Vanwall Road, Maidenhead, Berkshire SL6 4XE, United Kingdom
08/07/2011
AA151/03102
Malta
Ipratropium Steri-Neb 250 micrograms/ml Nebuliser solution
Ipratropium Bromide 250mcg/ml
Norton Healthcare Ltd., Ridings Point, Whistler Driver, Castlleford, West Yorkshire, WF10 5HX, United Kingdom
22/11/2011
AA151/03201
Malta
Nasofen Aqueous 50mcg Nasal Spray, Suspension
Fluticasone Propionate 50mcg/metered spray
Norton Healthcare Ltd., Regent House, 5-7 Broadhurst Gardens Swiss Cottage, London NW6 3RZ, United Kingdom
19/11/2010
AA154/03301
Malta
Ceftazidime for injection 1g
Ceftazidime pentahydrate 1g
Wockhardt UK Ltd., Ash Road North, Wrexham, LL13 9UF, United Kingdom
24/04/2007
AA154/03501
Malta
Paracetamol Caplets 500mg
Paracetamol 500mg
Wockhardt UK Ltd., Ash Road North, Wrexham, LL13 9UF, United Kingdom
05/11/2007
AA154/03601
Malta
Ceftriaxone for injection 2g
Ceftriaxone 2g (as sodium)
Wockhardt UK Ltd., Ash Road North, Wrexham, LL13 9UF, United Kingdom
13/09/2007
AA154/03602
Malta
Ceftriaxone for Injection 1g
Ceftriaxone 1g (as sodium)
Wockhardt UK Ltd., Ash Road North, Wrexham, LL13 9UF, United Kingdom
27/06/2008
AA154/03701
Malta
Ondansetron
Ondansetron 8mg
Wockhardt UK Ltd., Ash Road North, Wrexham, LL13 9UF, United Kingdom
24/10/2007
AA154/03702
Malta
Ondansetron 4mg Film-Coated Tablets
Ondansetron Hydrochloride Dihydrate 4mg
Wockhardt UK Ltd., Ash Road North, Wrexham, LL13 9UF, United Kingdom
26/06/2008
AA154/03703
Malta
Ondansetron 2mg/ml Solution for Injection or Infusion
Ondansetron 8mg/4ml
Wockhardt UK Ltd., Ash Road North, Wrexham, LL13 9UF, United Kingdom
15/10/2009
AA154/03704
Malta
Ondansetron 2mg/ml Solution for Injection or Infusion
Ondansetron 4mg/2ml
Wockhardt UK Ltd., Ash Road North, Wrexham, LL13 9UF, United Kingdom
15/10/2009
AA154/03801
Malta
Cefotaxime 500mg - Cefotaxime 1g
Cefotaxime 500mg/1g per vial (as sodium)
Wockhardt UK Ltd., Ash Road North, Wrexham, LL13 9UF, United Kingdom
04/02/2008
AA154/03802
Malta
Cefotaxime 2g
Cefotaxime 2g/vial (as sodium)
Wockhardt UK Ltd., Ash Road North, Wrexham, LL13 9UF, United Kingdom
27/06/2008
AA154/04101
Malta
Morphine Sulphate 10mg/ml Solution for Injection
Morphine Sulfate 10mg/ml
Wockhardt UK Ltd., Ash Road North, Wrexham, LL13 9UF, United Kingdom
27/06/2008
AA154/04201
Malta
Naloxone 400mcg/ml Solution for Injection
Naloxone Hydrochloride 400mcg/ml
Wockhardt UK Ltd., Ash Road North, Wrexham, LL13 9UF, United Kingdom
27/06/2008
AA154/04301
Malta
Heparin Sodium Concentrate for Soln for Inj 5000IU/ml
Heparin Sodium 5000IU/ML
Wockhardt UK Ltd., Ash Road North, Wrexham, LL13 9UF, United Kingdom
01/07/2008
AA154/04601
Malta
Ibuprofen 200mg Coated Tablets
Ibuprofen 200mg
Wockhardt UK Ltd., Ash Road North, Wrexham, LL13 9UF, United Kingdom
21/06/2010
AA154/05001
Malta
Furosemide 10mg/ml Solution for Injection or Infusion
Furosemide 10mg/ml
Wockhardt UK Ltd., Ash Road North, Wrexham, LL13 9UF, United Kingdom
08/08/2008
AA154/05002
Malta
Furosemide 10mg/ml Solution for Injection or Infusion
Furosemide 20mg/2ml ampoule
Wockhardt UK Ltd., Ash Road North, Wrexham, LL13 9UF, United Kingdom
01/10/2012
AA154/05101
Malta
Co-amilozide Tablets 5/50
Amiloride Hydrochloride 5mg, Hydrochlorothiazide 50mg
Wockhardt UK Ltd., Ash Road North, Wrexham, LL13 9UF, United Kingdom
03/10/2008
AA154/05201
Malta
Diamorphine Hydrochloride Injection 5mg
Diamorphine Hydrochloride 5mg
Wockhardt UK Ltd., Ash Road North, Wrexham, LL13 9UF, United Kingdom
01/10/2008
AA154/05301
Malta
Atropine Sulphate 600mcg tablets
Atropine Sulphate 600mg
Wockhardt UK Ltd., Ash Road North, Wrexham, LL13 9UF, United Kingdom
20/01/2009
AA154/05501
Malta
Migril Tablets
Ergotamine tartrate 2.0mg, Cyclizine hydrochloride 50mg, Caffeine hydrate 100mg
Wockhardt UK Ltd., Ash Road North, Wrexham, LL13 9UF, United Kingdom
12/01/2009
AA154/05601
Malta
Flucloxacillin for Injection 250mg
Flucloxacillin 250mg (as sodium monohydrate)
Wockhardt UK Ltd., Ash Road North, Wrexham, LL13 9UF, United Kingdom
12/01/2009
AA154/05602
Malta
Flucloxacillin 1g Powder for Solution for Injection or Infusion
Flucloxacillin 1g (as sodium flucloxacillin monohydrate)
Wockhardt UK Ltd., Ash Road North, Wrexham, LL13 9UF, United Kingdom
11/03/2011
AA154/05701
Malta
Co-amoxiclav Pdr for Soln Inj/Inf
Amoxicillin 500mg, Clavulanic Acid 100mg
Wockhardt UK Ltd., Ash Road North, Wrexham, LL13 9UF, United Kingdom
25/06/2009
AA154/05801
Malta
Domperidone 10mg Film- Coated Tablets
Domperidone Maleate 10mg
Wockhardt UK Ltd., Ash Road North, Wrexham, LL13 9UF, United Kingdom
23/06/2009
AA154/05901
Malta
Hyoscine Hydrobromide 400micrograms/ml Solution for Injection
Hyoscine Hydrobromide 400mg
Wockhardt UK Ltd., Ash Road North, Wrexham, LL13 9UF, United Kingdom
03/09/2009
AA154/06001
Malta
Norethisterone 5mg Tablets
Norethisterone 5mg
Wockhardt UK Ltd., Ash Road North, Wrexham, LL13 9UF, United Kingdom
19/08/2009
AA154/06101
Malta
Disodium Pamidronate 15mg/ml Concentrate for Soln for Inf
Disodium pamidronate solution
Wockhardt UK Ltd., Ash Road North, Wrexham, LL13 9UF, United Kingdom
01/10/2009
AA154/06201
Malta
Aciclovir 200mg Tablets
Aciclovir 200mg
Wockhardt UK Ltd., Ash Road North, Wrexham, LL13 9UF, United Kingdom
04/06/2010
AA154/06202
Malta
Aciclovir 250mg Powder for Solution for Infusion
Aciclovir Sodium 250mg
Wockhardt UK Ltd., Ash Road North, Wrexham, LL13 9UF, United Kingdom
18/03/2010
AA154/06401
Malta
Diah-Limit
Loperamide Hydrochloride 200mg
Wockhardt UK Ltd., Ash Road North, Wrexham, LL13 9UF, United Kingdom
18/03/2010
AA154/06501
Malta
Metformin Coated Tablets 500mg
Metformin Hydrochloride 500mg
Wockhardt UK Ltd., Ash Road North, Wrexham, LL13 9UF, United Kingdom
04/03/2010
AA154/06502
Malta
Metformin Coated Tablets 850mg
Metformin Hydrochloride 850mg
Wockhardt UK Ltd., Ash Road North, Wrexham, LL13 9UF, United Kingdom
04/03/2010
AA154/06601
Malta
Diazepam 5mg Tablets
Diazepam 5mg
Wockhardt UK Ltd., Ash Road North, Wrexham, LL13 9UF, United Kingdom
13/05/2010
AA154/06701
Malta
Fluoxetine 20mg Hard Capsules
Fluoxetine (as hydrochloride)
Wockhardt UK Ltd., Ash Road North, Wrexham, LL13 9UF, United Kingdom
05/04/2010
AA154/06801
Malta
Finasteride 5mg Film-Coated Tablets
Finasteride 5mg
Wockhardt UK Ltd., Ash Road North, Wrexham, LL13 9UF, United Kingdom
28/07/2010
AA154/06901
Malta
Simvastatin 10mg Film-Coated Tablets
Simvastatin 10mg
Wockhardt UK Ltd., Ash Road North, Wrexham, LL13 9UF, United Kingdom
16/07/2010
AA154/06902
Malta
Simvastatin 20mg Film-Coated Tablets
Simvastatin 20mg
Wockhardt UK Ltd., Ash Road North, Wrexham, LL13 9UF, United Kingdom
16/07/2010
AA154/06903
Malta
Simvastatin 40mg Film-Coated Tablets
Simvastatin 40mg
Wockhardt UK Ltd., Ash Road North, Wrexham, LL13 9UF, United Kingdom
16/07/2010
AA154/07001
Malta
Vancomycin 500mg Powder for Solution for Infusion
Vancomycin 500mg/ml (equivalent to 500 000 IU. As hydrochloride)
Wockhardt UK Ltd., Ash Road North, Wrexham, LL13 9UF, United Kingdom
09/07/2010
AA154/07401
Malta
Gliclazide 80mg Tablets
Gliclazide 80mg
Wockhardt UK Ltd., Ash Road North, Wrexham, LL13 9UF, United Kingdom
01/02/2011
AA154/07501
Malta
Amlodipine 5mg Tablets
Amlodipine 5mg (as besilate)
Wockhardt UK Ltd., Ash Road North, Wrexham, LL13 9UF, United Kingdom
12/01/2011
AA154/07502
Malta
Amlodipine 10mg Tablets
Amlodipine 10mg (as besilate)
Wockhardt UK Ltd., Ash Road North, Wrexham, LL13 9UF, United Kingdom
12/01/2011
AA154/07801
Malta
Risperidone 1mg Film-coated Tablets
Risperidone 1mg
Wockhardt UK Ltd., Ash Road North, Wrexham, LL13 9UF, United Kingdom
25/05/2011
AA154/07802
Malta
Risperidone 2mg Film-coated Tablets
Risperidone 2mg
Wockhardt UK Ltd., Ash Road North, Wrexham, LL13 9UF, United Kingdom
25/05/2011
AA154/07901
Malta
Ferrous Sulphate 200mg Coated Tablets
Ferrous Sulphate 200mg
Wockhardt UK Ltd., Ash Road North, Wrexham, LL13 9UF, United Kingdom
06/09/2011
AA154/08001
Malta
Risperidone 1mg/ml Oral Solution
Risperidone 1mg/ml
Wockhardt UK Ltd., Ash Road North, Wrexham, LL13 9UF, United Kingdom
19/06/2012
AA154/08101
Malta
Co-amoxiclav 1000mg/200mg Powder for Solution for Injection or Infusion
Amoxicillin 1000mg/vial (as sodium salt), Clavulanic acid 200mg/vial (as potassium salt)
Wockhardt UK Ltd., Ash Road North, Wrexham, LL13 9UF, United Kingdom
25/07/2011
AA154/08301
Malta
Remifentanil 1 mg powder for concentrate for solution for injection or infusion
Remifentanil Hydrochloride 1mg/ml
Wockhardt UK Ltd., Ash Road North, Wrexham, LL13 9UF, United Kingdom
25/10/2011
AA154/08401
Malta
Piperacillin/Tazobactam 2 g/0.25 g Powder for Solution for Injection or Infusion
Piperacillin 2g (as sodium), Tazobactam 0.25g (as sodium)
Wockhardt UK Ltd., Ash Road North, Wrexham, LL13 9UF, United Kingdom
16/11/2011
AA154/08402
Malta
Piperacillin/Tazobactam 4 g/0.5 g Powder for Solution for Injection or Infusion
Piperacillin 4g (as sodium), Tazobactam 0.5g (as sodium)
Wockhardt UK Ltd., Ash Road North, Wrexham, LL13 9UF, United Kingdom
16/11/2011
AA154/08801
Malta
Amitriptyline 10mg film-coated tablets
Amitriptyline Hydrochloride 10mg
Wockhardt UK Ltd., Ash Road North, Wrexham, LL13 9UF, United Kingdom
30/07/2012
AA154/08802
Malta
Amitriptyline 25mg film-coated tablets
Amitriptyline Hydrochloride 25mg
Wockhardt UK Ltd., Ash Road North, Wrexham, LL13 9UF, United Kingdom
30/07/2012
AA154/08901
Malta
Dobutamine 12.5mg/ml Concentrate for Solutionn for Infusion
Dobutamine 12.5mg/ml (as hydrochloride)
Wockhardt UK Ltd., Ash Road North, Wrexham, LL13 9UF, United Kingdom
11/07/2012
AA154/09001
Malta
Losartan Potassium 50mg Film-Coated Tablets
Losartan Potassium 50mg
Wockhardt UK Ltd., Ash Road North, Wrexham, LL13 9UF, United Kingdom
06/08/2012
AA154/09101
Malta
Adenosine 3mg/ml Solution for Injection
Adenosine 3mg/ml (6mg/2ml vial)
Wockhardt UK Ltd., Ash Road North, Wrexham, LL13 9UF, United Kingdom
27/07/2012
AA154/09201
Malta
Amoxicillin Sodium 500mg Powder for Solution for Injection
Amoxicillin Sodium 500mg
Wockhardt UK Ltd., Ash Road North, Wrexham, LL13 9UF, United Kingdom
08/10/2012
AA154/09501
Malta
Atorvastatin 10mg Film-Coated Tablets
Atorvastatin 10mg (as calcium trihydrate)
Wockhardt UK Ltd., Ash Road North, Wrexham LL13 9UF, United Kingdom
19/06/2013
AA154/09502
Malta
Atorvastatin 20mg Film-Coated Tablets
Atorvastatin 20mg (as calcium trihydrate)
Wockhardt UK Ltd., Ash Road North, Wrexham LL13 9UF, United Kingdom
19/06/2013
AA154/09503
Malta
Atorvastatin 40mg Film-Coated Tablets
Atorvastatin 40mg (as calcium trihydrate)
Wockhardt UK Ltd., Ash Road North, Wrexham LL13 9UF, United Kingdom
19/06/2013
AA154/09504
Malta
Atorvastatin 80mg Film-Coated Tablets
Atorvastatin 80mg (as calcium trihydrate)
Wockhardt UK Ltd., Ash Road North, Wrexham LL13 9UF, United Kingdom
19/06/2013
AA154/09601
Malta
Levothyroxine 25mcg Tablets
Levothyroxine Sodium 25mcg
Wockhardt UK Ltd., Ash Road North, Wrexham LL13 9UF, United Kingdom
08/10/2013
AA154/09701
Malta
Fluconazole 50mg Capsules Hard
Fluconazole 50mg
Wockhardt UK Ltd., Ash Road North, Wrexham, LL13 9UF, United Kingdom
10/01/2014
AA157/00202
Malta
Carboplatin 10mg/ml Solution for Infusion
Carboplatin 10mg/ml (in 5ml vials)
Hospira UK Ltd., Queensway, Royal Leamington Spa, Warwickshire, CV31 3RW, United Kingdom
26/08/2008
AA157/01801
Malta
Dacarbazine
Dacarbazine 200mg
Hospira UK Ltd., Queensway, Royal Leamington Spa, Warwickshire, CV31 3RW, United Kingdom
02/04/2008
AA158/00201
Malta
Buto-Asma Solution 20ml
Salbutamol Sulfate 5mg/ml
Lab. Aldo-Union S.A., Baronesa de Malda 73, 08950 Esplugues de Llobregat, Barcelona, Spain
14/10/2008
AA158/00202
Malta
Buto-Asma Inhaler 100mcg
Salbutamol Sulfate 100mcg/application
Lab. Aldo-Union S.A., Baronesa de Malda 73, 08950 Esplugues de Llobregat, Barcelona, Spain
14/10/2008
AA158/00301
Malta
Budesonide 50mcg ALDO-UNION Aerosol
Budesonide 50mcg/dose
Lab. Aldo-Union S.A., Baronesa de Malda 73, 08950 Esplugues de Llobregat, Barcelona, Spain
14/10/2008
AA158/00401
Malta
Atroaldo 20mcg/actuation pressurised inhalation solution
Ipratropium Bromide 20mcg/actuation
Laboratorio Aldo-Union S.A., Baronesa de Malda 73, 08950 Esplugues de Llobregat, Barcelona, Spain
07/02/2013
AA159/01001
Malta
Clinwas Cutaneous Solution 1.188g
Clindamycin Phosphate 1.188g
Chiesi Espana S.A., c/Berlin 38-48. 7 Planta 08029. Barcelona, Spain.
13/10/2008
AA161/01701
Malta
Chlorhexidine Acetate BP 0.05%w/v for Irrigation
Chlorhexidine Acetate 0.495g/1000ml
Baxter Healthcare Limited, Caxton Way, Thetford, Norfolk IP24 3SE, United Kingdom
19/04/2007
AA161/01801
Malta
Cernevit
Each vial of powder contains: Retinol palmitate 3500 IU, Colecalciferol 220 IU, DL-alpha-tocopherol 10.20 mg, Ascorbic acid 125 mg, Cocarboxylase tetrahydrate 5.80 mg, Riboflavin dihydrated sodium phosphate 5.67 mg, Pyridoxine hydrochloride 5.50 mg, Cyanocobalamin 6 µg, Folic acid 414 µg, Dexpanthenol 16.15 mg, D-Biotin 69 µg, Nicotinamide 46 mg. Equivalent to: Vitamin A (Retinol) 3500 IU, Vitamin D3 220 IU, Vitamin E (α tocopherol) 11.20 IU, Vitamin C 125 mg, Vitamin B1 (thiamine) 3.51 mg, Vitamin B2 (riboflavin) 4.14 mg, Vitamin B6 (pyridoxine) 4.53 mg, Vitamin B12 6 µg, Folic Acid 414 µg, Pantothenic acid 17.25 mg, Biotin 69 µg, Vitamin PP (niacin) 46 mg.
Baxter Healthcare Limited, Caxton Way, Thetford, Norfolk IP24 3SE, United Kingdom
07/05/2007
AA161/01901
Malta
Oliclinomel N7-1000E, emulsion for infusion
Lipid emulsion, Amino acid solution, Glucose solution
Baxter Healthcare Limited, Caxton Way, Thetford, Norfolk IP24 3SE, United Kingdom
07/05/2007
AA161/02001
Malta
Sodium Chloride Intravenous Infusion BP 0.9% w/v
Sodium Chloride 0.9%w/v
Baxter Healthcare Limited, Caxton Way, Thetford, Norfolk IP24 3SE, United Kingdom
20/04/2007
AA161/02003
Malta
Sodium Chloride 0.9 % w/v and Glucose 5% w/v Solution for Infusion BP
Sodium Chloride: 9.0 g/l, Glucose (as monohydrate): 50.0 g/l, Each ml contains 50 mg glucose (as monohydrate) and 9.0 mg sodium chloride.
Baxter Healthcare Limited, Caxton Way, Thetford, Norfolk IP24 3SE, United Kingdom
19/11/2010
AA161/02004
Malta
Sodium Chloride 0.45% w/v Solution for Infusion
Sodium Chloride 4.5g/litre
Baxter Healthcare Limited, Caxton Way, Thetford, Norfolk IP24 3SE, United Kingdom
09/05/2011
AA161/02101
Malta
0.45% w/v Sodium Chloride and 5.0% w/v Glucose Intravenous Infusion BP
Sodium Chloride 4.5g/l, Glucose Monohydrate 55g/l or Glucose Anhydrous 50g/l
Baxter Healthcare Limited, Caxton Way, Thetford, Norfolk IP24 3SE, United Kingdom
05/03/2007
AA161/02403
Malta
Glucose Intravenous Infusion BP 50%w/v
Glucose Anhydrous 50%w/v or Glucose Monohydrate 55%w/v
Baxter Healthcare Limited, Caxton Way, Thetford, Norfolk IP24 3SE, United Kingdom
25/07/2007
AA161/02404
Malta
Glucose Intravenous Infusion BP 20%w/v
Glucose (Anhydrous) Ph. Eur 20.0% w/v
Baxter Healthcare Limited, Caxton Way, Thetford, Norfolk IP24 3SE, United Kingdom
14/05/2008
AA161/02502
Malta
TISSEEL Lyo, Two-Component Fibrin Sealant
Each TISSEEL Lyo contains 4 vials. The active ingredients are: Sealer Protein Concentrate Lyophilized for Sealer Protein Solution, Human, Vapour Heated, S/D treated; Aprotinin Solution, Solvent for Sealer Protein Concentrate Lyophilized, Aprotinin, synthetic; Human Thrombin Lyophilized for Thrombin Solution, Human, Vapour Heated, S/D treated; Calcium Chloride Solution, Solvent for Thrombin Powder Ca2+
Baxter Healthcare Limited, Caxton Way, Thetford, Norfolk IP24 3SE, United Kingdom
16/02/2012
AA161/02801
Malta
Heparin Sodium Bp 1000u/l in 0.9%w/v Sodium Chloride IV Infusion
Heparin Sodium BP 1000u/l in 0.9% w/v Sodium Chloride IV infusion
Baxter Healthcare Limited, Caxton Way, Thetford, Norfolk IP24 3SE, United Kingdom
18/10/2007
AA161/02903
Malta
Mannitol 10% Solution for Infusion BP
Mannitol 100mg/ml
Baxter Healthcare Limited, Caxton Way, Thetford, Norfolk IP24 3SE, United Kingdom
29/11/2011
AA161/02904
Malta
Mannitol 15% w/v Solution for infusion
Mannitol 150mg/ml
Baxter Healthcare Limited, Caxton Way, Thetford, Norfolk IP24 3SE, United Kingdom
20/02/2012
AA161/03001
Malta
AErrane 100%v/v Liquid for Inhalation
Isoflurane 100%v/v
Baxter Healthcare Limited, Caxton Way, Thetford, Norfolk IP24 3SE, United Kingdom
08/07/2008
AA161/03301
Malta
Brevibloc 10mg/ml Solution for Infusion
Esmolol Hydrochloride 10mg/ml
Baxter Healthcare Limited, Caxton Way, Thetford, Norfolk IP24 3SE, United Kingdom
02/10/2008
AA161/03302
Malta
Brevibloc Premixed 10 mg/ml Solution for Injection
Esmolol Hydrochloride 10mg/ml
Baxter Healthcare Limited, Caxton Way, Thetford, Norfolk IP24 3SE, United Kingdom
17/10/2013
AA161/03401
Malta
Monosol
Glucose monohydrate 1.1 g/l, Sodium chloride 6.43 g/l, Calcium chloride (2H2O) 0.257 g/l, Magnesium chloride (6H2O) 0.152 g/l, Sodium lactate 3.36 g/l
Baxter Healthcare Limited, Caxton Way, Thetford, Norfolk IP24 3SE, United Kingdom
02/07/2009
AA161/03402
Malta
Monosol K with 2mEq Potassium/l
Glucose monohydrate 1.1 g/l, Sodium chloride 6.43 g/l, Potassium chloride 0.149 g/l, Calcium chloride (2H2O) 0.257 g/l, Magnesium chloride (6H2O) 0.152 g/l, Sodium lactate 3.36 g/l
Baxter Healthcare Limited, Caxton Way, Thetford, Norfolk IP24 3SE, United Kingdom
02/07/2009
AA161/03701
Malta
Suprane
Desflurane 100%w/v
Baxter Healthcare Limited, Caxton Way, Thetford, Norfolk IP24 3SE, United Kingdom
18/11/2010
AA161/03801
Malta
ClinOleic 20%
Refined Olive Oil and Refined Soybean Oil 20.00g/100ml (corresponding to a content of essential fatty acids of 4.00g/100ml)
Baxter Healthcare Limited, Caxton Way, Thetford, Norfolk IP24 3SE, United Kingdom
10/06/2010
AA161/04101
Malta
Sevoflurane Baxter, 100%, inhalation vapour, liquid
Sevoflurane 100%
Baxter Healthcare Limited, Caxton Way, Thetford, Norfolk IP24 3SE, United Kingdom
18/06/2012
AA161/04201
Malta
Numeta G13%E emulsion for infusion
This medicinal product is presented in the form of a three chamber bag. Each bag contains a sterile non-pyrogenic combination of a glucose solution, a paediatric amino acids solution, with electrolytes, and a lipid emulsion.
Baxter Healthcare Limited, Caxton Way, Thetford, Norfolk IP24 3SE, United Kingdom
09/08/2012
AA161/04202
Malta
Numeta G16%E emulsion for infusion
This medicinal product is presented in the form of a three chamber bag. Each bag contains a sterile non-pyrogenic combination of a glucose solution, a paediatric amino acids solution, with electrolytes, and a lipid emulsion.
Baxter Healthcare Limited, Caxton Way, Thetford, Norfolk IP24 3SE, United Kingdom
09/08/2012
AA161/04203
Malta
Numeta G19%E emulsion for infusion
This medicinal product is presented in the form of a three chamber bag. Each bag contains a sterile non-pyrogenic combination of a glucose solution, a paediatric amino acids solution, with electrolytes, and a lipid emulsion.
Baxter Healthcare Limited, Caxton Way, Thetford, Norfolk IP24 3SE, United Kingdom
09/08/2012
AA164/00101
Malta
Magnesium Sulphate Inj BP 20%w/v
Magnesium Sulphate 20% w/v
Aurum Pharmaceuticals Ltd., Bampton Road, Harold Hill, Romford Essex, RM3 8UG, United Kingdom
09/03/2007
AA164/00202
Malta
Adrenaline (Epinephrine) Injection 1:10,000
Adrenaline 0.01%v/v (as acid tartrate)
Aurum Pharmaceuticals Ltd., T/A Martindale Pharma Ltd. Bampton Road, Harold Hill, Romford, RM3 8UG, United Kingdom
23/07/2012
AA164/00301
Malta
Acetylcysteine 200mg/ml Injection
Acetylcysteine 20% w/v (200mg/ml)
Aurum Pharmaceuticals Ltd., Bampton Road, Harold Hill, Romford Essex, RM3 8UG, United Kingdom
25/07/2007
AA164/00401
Malta
Amiodarone Hydrochloride 50mg/ml Concentrate for solution for Injection/Infusion
Amiodarone Hydrochloride 50mg/ml (150mg/3ml ampoule)
Aurum Pharmaceuticals Ltd., Bampton Road, Harold Hill, Romford Essex, RM3 8UG, United Kingdom
14/01/2009
AA166/00101
Malta
Lipanthyl 145mg film-coated tablet
Fenofibrate 145mg
Laboratoires Fournier S.A., 42, Rue Rouget de Lisle 92150 Suresnes, France
03/12/2007
AA166/00102
Malta
Lipanthyl 160mg film-coated tablet
Fenofibrate 160mg
Laboratoires Fournier S.A., 42, Rue Rouget de Lisle 92150 Suresnes, France
03/12/2007
AA167/01104
Malta
Ventolin Accuhaler
Salbutamol 200mcg (as sulphate)
Glaxo Wellcome UK Ltd., Glaxo Wellcome House, Berkeley Avenue, Greenford, Middlesex, UB6 0NN, United Kingdom
13/06/2008
AA167/01502
Malta
Zofran Tablets 4mg
Ondansetron 4mg (Hydrochloride Dihydrate)
Glaxo Wellcome UK Ltd., Glaxo Wellcome House, Berkeley Avenue, Greenford, Middlesex, UB6 0NN, United Kingdom
04/01/2008
AA167/01801
Malta
Malarone 250mg/100mg Film-Coated Tablets
Atovaquone 250mg, Proguanil Hydrochloride 100mg
Glaxo Wellcome UK Ltd., Glaxo Wellcome House, Berkeley Avenue, Greenford, Middlesex, UB6 0NN, United Kingdom
31/05/2010
AA170/00901
Malta
Poliorix - Inactivated poliomyelitis vaccine
Inactivated polio virus type 1 (Mahoney strain) 40 D antigen units/0.5ml, Inactivated polio virus type 2 (MEF-1 strain) 8 D antigen units/0.5ml, Inactivated polio virus type 3 (Saukett strain) 32 D antigen units/0.5ml.
GlaxoSmithKline Biologicals S.A., Rue de L'Institut 89 B-1330 Rixensart Belgium
14/11/2008
AA170/01001
Malta
Priorix-Tetra-powder and solvent for solution for injection in a prefilled syringe measles mumps rubella and varicella vaccine (live)
Measles virus Schwarz strain (live, attenuated) not less than 103.0 CCID50, Mumps virus RIT 4385 strain, derived from Jeryl Lynn strain (live, attenuated) not less than 104.4 CCID50, Rubella virus Wistar RA 27/3 strain (live, attenuated) not less than 103
GlaxoSmithKline Biologicals S.A., Rue de L'Institut 89 B-1330 Rixensart Belgium
07/04/2009
AA171/00101
Malta
Numark Dispersbile Aspirin BP 75mg
Aspirin 75mg
Aspar Pharmaceuticals Ltd., 29-30 Capitol Way Industrial Park, Colindale, London NW9 0EQ, United Kingdom
24/07/2007
AA171/00201
Malta
Aspirin Tablets 300mg
Acetylsalicylic acid 300mg
Aspar Pharmaceuticals Ltd., 29-30 Capitol Way Industrial Park, Colindale, London NW9 0EQ, United Kingdom
09/06/2008
AA171/00202
Malta
Dispersible Aspirin Tablets 300mg
Acetylsalicylic Acid 300mg
Aspar Pharmaceuticals Ltd., 29-30 Capitol Way Industrial Park, Colindale, London NW9 0EQ, United Kingdom
09/06/2008
AA171/00301
Malta
Ibuprofen Tablets BP 200mg
Ibuprofen 200mg
Aspar Pharmaceuticals Ltd., 29-30 Capitol Way Industrial Park, Colindale, London NW9 0EQ, United Kingdom
25/11/2011
AA171/00302
Malta
Ibuprofen Tablets BP 400mg
Ibuprofen 400mg
Aspar Pharmaceuticals Ltd., 29-30 Capitol Way Industrial Park, Colindale, London NW9 0EQ, United Kingdom
06/12/2011
AA172/01101
Malta
Menitorix – Powder and solvent for solution for injection. Haemophilus type b and Meningococcal group C conjugate vaccine
After reconstitution, each 0.5 ml dose contains: Haemophilus type b polysaccharide(polyribosylribitol phosphate) 5 micrograms, conjugated to tetanus toxoid as carrier protein 12.5 micrograms, Neisseria meningitidis group C (strain C11) polysaccharide 5 micrograms, conjugated to tetanus toxoid as carrier protein 5 micrograms
Smithkline Beecham PLC, Stockley Park West, Uxbridge, Middlesex UB11 1BT, United Kingdom
12/11/2008
AA173/00103
Malta
CUROSURF® 120mg / vial Endotracheopulmonary Instillation Suspension
Phospholipid fraction from porcine lung (poractant alfa) 120mg/1.5ml vial
Chiesi Farmaceutici S.p.A, Via Palermo 26/A, 43122 Parma, Italy
13/03/2012
AA173/00203
Malta
Clenil Modulite 50 micrograms per actuation pressurised inhalation solution
Beclometasone Dipropionate 50mcg/metered dose
Chiesi Farmaceutici S.p.A, Via Palermo 26/A, 43122 Parma, Italy
12/03/2012
AA173/00204
Malta
Clenil Modulite 250 micrograms per actuation pressurised inhalation solution
Beclometasone Dipropionate 250mcg/metered dose
Chiesi Farmaceutici S.p.A, Via Palermo 26/A, 43122 Parma, Italy
13/03/2012
AA173/00402
Malta
Atimos Modulite 12 micrograms/actuation pressurised inhalation solution
Formoterol Fumarate Dihydrate12mcg/metered dose
Chiesi Farmaceutici S.p.A, Via Palermo 26/A, 43122 Parma, Italy
12/03/2012
AA187/00901
Malta
Numark Adult Dry Cough Linctus
Dextromethorphan Hydrobromide 10mg/5ml
Bell Sons & Co. (Druggists) Ltd., Gifford House, Slaidburn Crescent, Southport, Mersyside PR 9 9AL, United Kingdom
17/07/2007
AA187/01001
Malta
Ibuprofen 200mg Coated Tablets
Ibuprofen 200mg
Bell Sons & Co. (Druggists) Ltd., Gifford House, Slaidburn Crescent, Southport, Mersyside PR 9 9AL, United Kingdom
29/03/2012
AA187/01101
Malta
Paracetamol 500mg Tablets
Paracetamol 500mg
Bell Sons & Co. (Druggists) Ltd., Gifford House, Slaidburn Crescent, Southport, Mersyside PR 9 9AL, United Kingdom
26/03/2012
AA192/00904
Malta
Seretide Evohaler 25/50 microgram/dose pressurised inhalation, suspension
Salmeterol 25mcg, Fluticasone propionate 50mcg
GlaxoSmithKline (Ireland) Limited, Trading as: Allen & Hanburys, Stonemasons Way, Rathfarnham, Dublin 16, Ireland
13/06/2008
AA192/01601
Malta
Flixotide Diskus 50 micrograms, Inhalation powder, pre-dispensed
Fluticasone Propionate 50mcg/blister
Glaxo SmithKline Ireland Ltd., Stonemasons Way, Rathfarnham, Dublin 16, Ireland
03/08/2007
AA192/01602
Malta
Flixotide Diskus 100 micrograms, Inhalation powder, pre-dispensed
Fluticasone Propionate 100mcg/blister
Glaxo SmithKline Ireland Ltd., Stonemasons Way, Rathfarnham, Dublin 16, Ireland
03/08/2007
AA192/01603
Malta
Flixotide Diskus 250 micrograms, Inhalation powder, pre-dispensed
Fluticasone Propionate 250mcg/blister
Glaxo SmithKline Ireland Ltd., Stonemasons Way, Rathfarnham, Dublin 16, Ireland
03/08/2007
AA192/01801
Malta
Zovirax I.V. for Infusion 250mg, powder for solution for infusion
Aciclovir 250mg (as sodium salt)
Glaxo SmithKline Ireland Ltd., Stonemasons Way, Rathfarnham, Dublin 16, Ireland
08/02/2010
AA192/01901
Malta
Serevent Diskus, 50 micrograms per metered dose, inhalation powder, pre-dispensed
Salmeterol 50mcg (as xinafoate)
Glaxo SmithKline Ireland Ltd., Stonemasons Way, Rathfarnham, Dublin 16, Ireland
10/07/2012
AA197/00301
Malta
Mucobroxol Syrup
Ambroxol Hyrdochloride 15mg/5ml
Mundipharma Pharmaceuticals Ltd., 13 Othellos Street, Dhali Industrial Zone, Nicosia, Cyprus
11/09/2007
AA197/00401
Malta
Audax Ear Drops
Choline Salicylate 20%w/v
Mundipharma Pharmaceuticals Ltd., 13 Othellos Street, Dhali Industrial Zone, Nicosia, Cyprus
23/04/2009
AA198/00301
Malta
Remedeine Forte
Paracetamol 500mg, Dihydrocodeine tartrate 30mg
Napp Pharmaceuticals Ltd., Cambridge Science Park, Milton Road, Cambridge, CB4 0GW, United Kingdom
26/07/2007
AA199/00701
Malta
Paraffina Liquida Liquid 100%w/v
Liquid Paraffin 100%w/v
Lab. Chimico Farmaceutico A Sella S.r.L, Via Vicenza 67, Schio, Italy
18/05/2009
AA199/00801
Malta
Sodium Acid Phosphate Enema
Sodium phosphate monobasic dihydrate 18.1g/100ml, Sodium phosphate dibasic dodecahydrate 8g/100ml
Lab. Chimico Farmaceutico A Sella S.r.L, Via Vicenza 67, Schio, Italy
13/06/2008
AA199/00901
Malta
Cetilsan 0.2% Cetylpyridinium Chloride solution Bottle x150ml
Cetylpyridinium Chloride 0.2g/100ml
Lab. Chimico Farmaceutico A Sella S.r.L, Via Vicenza 67, Schio, Italy
10/09/2010
AA200/00601
Malta
Periostat 20 mg film-coated tablets
Doxycyline 20mg (as doxycycline hyclate)
Alliance Pharmaceuticals Ltd., Avonbridge House, Bath Road, Chippenham, Wiltshire SN15 2BB, United Kingdom
10/01/2008
AA200/00701
Malta
Deltacortril Enteric
Prednisolone 5mg
Alliance Pharmaceuticals Ltd., Avonbridge House, Bath Road, Chippenham, Wiltshire SN15 2BB, United Kingdom
28/09/2007
AA200/00702
Malta
Deltacortril Enteric
Prednisolone 2.5mg
Alliance Pharmaceuticals Ltd., Avonbridge House, Bath Road, Chippenham, Wiltshire SN15 2BB, United Kingdom
14/10/2009
AA200/00801
Malta
Atarax
Hydroxyzine Hydrochloride 10mg
Alliance Pharmaceuticals Ltd., Avonbridge House, Bath Road, Chippenham, Wiltshire SN15 2BB, United Kingdom
04/02/2008
AA200/00901
Malta
Nu-Seals
Aspirin (Acetylsalicylic acid) 300mg
Alliance Pharmaceuticals Ltd., Avonbridge House, Bath Road, Chippenham, Wiltshire SN15 2BB, United Kingdom
11/07/2008
AA200/01001
Malta
Naseptin
Chlorhexidine hydrochloride PhEur 0.1%w/w, Neomycin sulphate PhEur 0.5%w/w,
Alliance Pharmaceuticals Ltd., Avonbridge House, Bath Road, Chippenham, Wiltshire SN15 2BB, United Kingdom
13/03/2008
AA200/01101
Malta
Occlusal
Salicylic Acid 26% w/w
Alliance Pharmaceuticals Ltd., Avonbridge House, Bath Road, Chippenham, Wiltshire SN15 2BB, United Kingdom
27/02/2008
AA200/01201
Malta
Acnisal
Salicylic Acid 2.0% w/w
Alliance Pharmaceuticals Ltd., Avonbridge House, Bath Road, Chippenham, Wiltshire SN15 2BB, United Kingdom
26/02/2008
AA200/01301
Malta
Alphaderm Cream
Hydrocortisone 1% w/w, Urea 10% w/w
Alliance Pharmaceuticals Ltd., Avonbridge House, Bath Road, Chippenham, Wiltshire SN15 2BB, United Kingdom
26/02/2008
AA200/01401
Malta
Synacthen Ampoules 250mcg
Tetracosactide Acetate 250mcg per ampoule
Alliance Pharmaceuticals Ltd., Avonbridge House, Bath Road, Chippenham, Wiltshire SN15 2BB, United Kingdom
23/09/2008
AA200/01402
Malta
Synacthen Depot ampoules 1mg/ml
Tetracosactide Aceetate 1mg/ml
Alliance Pharmaceuticals Ltd., Avonbridge House, Bath Road, Chippenham, Wiltshire SN15 2BB, United Kingdom
27/10/2008
AA200/01501
Malta
Metopirone Capsule 250mg
Metyrapone 250mg
Alliance Pharmaceuticals Ltd., Avonbridge House, Bath Road, Chippenham, Wiltshire SN15 2BB, United Kingdom
27/10/2008
AA200/01601
Malta
Distamine® Film-Coated Tablets 250mg
Penicillamine 250mg
Alliance Pharmaceuticals Ltd., Avonbridge House, Bath Road, Chippenham, Wiltshire SN15 2BB, United Kingdom
27/10/2008
AA200/01801
Malta
Cafergot Tablets 1mg
Ergotamine Tartrate 1mg, Caffeine 100mg
Alliance Pharmaceuticals Ltd., Avonbridge House, Bath Road, Chippenham, Wiltshire SN15 2BB, United Kingdom
24/11/2008
AA200/01802
Malta
Cafergot Suppositories 2mg
Ergotamine Tartrate 2mg, Caffeine 100mg
Alliance Pharmaceuticals Ltd., Avonbridge House, Bath Road, Chippenham, Wiltshire SN15 2BB, United Kingdom
24/11/2008
AA200/01901
Malta
Calcium Sandoz Syrup
Calcium Glubionate 1.090g, Calcium Lactobionate 0.727g
Alliance Pharmaceuticals Ltd., Avonbridge House, Bath Road, Chippenham, Wiltshire SN15 2BB, United Kingdom
27/10/2008
AA200/02001
Malta
Deseril Tablets 1mg
Methysergide Maleate 1.33mg
Alliance Pharmaceuticals Ltd., Avonbridge House, Bath Road, Chippenham, Wiltshire SN15 2BB, United Kingdom
27/10/2008
AA200/02101
Malta
Hygroton Tablets 50mg
Chlortalidone PhEur 50mg
Alliance Pharmaceuticals Ltd., Avonbridge House, Bath Road, Chippenham, Wiltshire SN15 2BB, United Kingdom
24/11/2008
AA200/02201
Malta
Rogitine ampoules 10mg
Phentolamine mesilate 10mg
Alliance Pharmaceuticals Ltd., Avonbridge House, Bath Road, Chippenham, Wiltshire SN15 2BB, United Kingdom
24/11/2008
AA200/02301
Malta
Syntometrine Ampoules
Oxytocin 5IU/1ml ampoule, 0.5mg Ergometrine Maleate 0.50mg/1ml ampoule
Alliance Pharmaceuticals Ltd., Avonbridge House, Bath Road, Chippenham, Wiltshire SN15 2BB, United Kingdom
27/10/2008
AA200/02401
Malta
Meted 3%w/w and 5%w/w Shampoo
Salicylic Acid 3.00%w/w and Colloidal sulphur 6.25%w/w
Alliance Pharmaceuticals Ltd., Avonbridge House, Bath Road, Chippenham, Wiltshire SN15 2BB, United Kingdom
24/11/2008
AA200/03001
Malta
Ondemet 4mg Tablets
Ondansetron 4mg (as Hydrochloride Dihydrate)
Alliance Pharmaceuticals Ltd., Avonbridge House, Bath Road, Chippenham, Wiltshire SN15 2BB, United Kingdom
05/03/2013
AA200/03002
Malta
Ondemet 8mg Tablets
Ondansetron 8mg (as Hydrochloride Dihydrate)
Alliance Pharmaceuticals Ltd., Avonbridge House, Bath Road, Chippenham, Wiltshire SN15 2BB, United Kingdom
05/03/2013
AA203/00201
Malta
Metforal 500mg
Metformin Hydrochloride 500mg
Laboratori Guidotti S.p.A., Via Livornese, 897, 56010 Pisa – La Vettola, Italy
16/07/2009
AA203/00202
Malta
Metforal 850mg
Metformin Hydrochloride 850mg
Laboratori Guidotti S.p.A., Via Livornese, 897, 56010 Pisa – La Vettola, Italy
16/07/2009
AA223/00302
Malta
Gelofusine 40mg/ml Solution for Infusion
Succinylated Gelatin (modified fluid gelatin), Sodium Chloride, Sodium Hydroxide
B Braun Melsungen AG, Carl-Braun-Strasse 1, D34212 Melsungen, Germany.
22/01/2008
AA223/00701
Malta
1% w/v Lidocaine Injection
Lidocaine Hydrochloride 10mg/ml
B Braun Melsungen AG, Carl-Braun-Strasse 1, D34212 Melsungen, Germany.
17/01/2008
AA223/00702
Malta
2% w/v Lidocaine Injection
Lidocaine Hydrochloride 20mg/ml
B Braun Melsungen AG, Carl-Braun-Strasse 1, D34212 Melsungen, Germany.
17/01/2008
AA223/00801
Malta
Glucose Intravenous Infusion Solution for Infusion 10%w/v
Glucose Monohydrate 110g
B Braun Melsungen AG, Carl-Braun-Strasse 1, D34212 Melsungen, Germany.
12/06/2009
AA223/01201
Malta
Water for Injections BP
Water For Injections 100% w/v
B Braun Melsungen AG, Carl-Braun-Strasse 1, D34212 Melsungen, Germany.
11/06/2009
AA223/01301
Malta
Calcium Gluconate 10% w/v BP Injection
Calcium Gluconate 9.5% in 10ml (equivalent to 2.26 mmol calcium in 10 ml)
B Braun Melsungen AG, Carl-Braun-Strasse 1, D34212 Melsungen, Germany.
16/07/2009
AA223/01401
Malta
Sterile Potassium Chloride Concentrate 15%w/v BP
Potassium chloride 150mg/ml
B Braun Melsungen AG, Carl-Braun-Strasse 1, D34212 Melsungen, Germany.
23/02/2010
AA227/00201
Malta
Atacand Plus 16/12.5 mg tablets
Candesartan Cilexetil 16mg; Hydrochlorothiazide 12.5mg
Associated Drug Co. Ltd., 168, St. Christopher Street, Valletta, VLT02, Malta
14/03/2008
AA227/00501
Malta
Entocort Enema
Budesonide 0.02mg/ml (Budesonide 2mg/100ml)
Associated Drug Co. Ltd., 168, St. Christopher Street, Valletta, VLT02, Malta
28/10/2009
AA227/00502
Malta
Entocort CR 3mg Capsules
Budesonide 3mg
Associated Drug Co. Ltd., Triq L-Esportaturi, B'Kara, BKR 3000, Malta
07/05/2009
AA227/00601
Malta
Pulmicort Respules 1 mg/2ml Nebuliser Suspension
Budesonide 500mcg/ml
Associated Drug Co. Ltd., 168, St. Christopher Street, Valletta, VLT02, Malta
07/07/2008
AA227/00801
Malta
Nexium 10mg gastro-resistant granules for oral suspension, sachet
Esomeprazole 10mg (as magnesium trihydrate)
Associated Drug Co. Ltd., Triq L-Esportaturi, B'Kara, BKR 3000, Malta
07/10/2009
AA227/00902
Malta
Bricanyl Turbohaler, 0.5mg/dose, inhalation powder
Terbutaline Sulphate 0.5mg/dose
Associated Drug Co. Ltd., Triq L-Esportaturi, B'Kara, BKR 3000, Malta
27/04/2011
AA227/01001
Malta
Alvedon Suppositories 60mg
Paracetamol 60mg
Associated Drug Co. Ltd., Triq L-Esportaturi, B'Kara, BKR 3000, Malta
12/11/2009
AA227/01002
Malta
Alvedon Suppositories 125mg
Paracetamol 125mg
Associated Drug Co. Ltd., Triq L-Esportaturi, B'Kara, BKR 3000, Malta
11/11/2009
AA227/01003
Malta
Alvedon Suppositories 250mg
Paracetamol 250mg
Associated Drug Co. Ltd., Triq L-Esportaturi, B'Kara, BKR 3000, Malta
12/11/2009
AA227/01101
Malta
Xyloproct Ointment
Lidocaine 5.0g, Hydrocortisone Acetate Micro 0.275g
Associated Drug Co. Ltd., Triq L-Esportaturi, B'Kara, BKR 3000, Malta
11/11/2009
AA228/00801
Malta
Formopen Powder for inhalation
Formoterol Fumarate Dihydrate 0.012mg
Elpen Pharmaceutical Co. Inc., 95, Marathonos Ave., 190 09 Pikermi, Attica, Greece
17/11/2009
AA228/00901
Malta
Fluticapen
Fluticasone Propionate 250mcg/dose (blister)
Elpen Pharmaceutical Co. Inc., 95, Marathonos Ave., 190 09 Pikermi, Attica, Greece
02/03/2011
AA228/00902
Malta
Fluticapen
Fluticasone Propionate 500mcg/dose (blister)
Elpen Pharmaceutical Co. Inc., 95, Marathonos Ave., 190 09 Pikermi, Attica, Greece
02/03/2011
AA228/01001
Malta
Merobact
Meropenem 500mg (as meropenem trihydrate)
Elpen Pharmaceutical Co. Inc., 95, Marathonos Ave., 190 09 Pikermi, Attica, Greece
28/01/2010
AA228/01101
Malta
Topistin
Ciprofloxacin 2mg/ml (200mg in 100ml bag)
Elpen Pharmaceutical Co. Inc., 95, Marathonos Ave., 190 09 Pikermi, Attica, Greece
16/06/2011
AA228/01102
Malta
Topistin
Ciprofloxacin 2mg/ml (400mg in 200ml bag)
Elpen Pharmaceutical Co. Inc., 95, Marathonos Ave., 190 09 Pikermi, Attica, Greece
16/06/2011
AA228/01201
Malta
Rolenium Inhalation powder pre-dispensed (250+50)mcg
Fluticasone Propionate 250mcg, Salmeterol 50mcg (as Xinafoate)
Elpen Pharmaceutical Co. Inc., 95, Marathonos Ave., 190 09 Pikermi, Attica, Greece
16/06/2011
AA228/01202
Malta
Rolenium Inhalation powder pre-dispensed (500+50)mcg
Fluticasone Propionate 500mcg, Salmeterol 50mcg (as Xinafoate)
Elpen Pharmaceutical Co. Inc., 95, Marathonos Ave., 190 09 Pikermi, Attica, Greece
16/06/2011
AA228/01301
Malta
Claripen
Clarithromycin 500mg
ELPEN PHARMACEUTICALS CO INC, 95, Marathonos Ave., Pikermi 19009, Attica Greece
20/05/2013
AA228/01302
Malta
Claripen
Clarithromycin 250mg/5ml
ELPEN PHARMACEUTICALS CO INC, 95, Marathonos Ave., Pikermi 19009, Attica Greece
20/05/2013
AA237/00601
Malta
Paramol Coated Tablets
Paracetamol 500mg; Dihydrocodeine Tartrate 7.46mg
SSL Internatinal PLC, Venus, Trafford Park, M41 7HA, United Kingdom.
07/08/2009
AA237/00701
Malta
Medised for Children Oral Solution
Paracetamol 120mg/5ml; Diphenhydramine Hydrochloride 12.5mg/5ml
SSL Internatinal PLC, Venus, Trafford Park, M41 7HA, United Kingdom.
02/03/2009
AA239/00501
Malta
Acupan
Nefopam Hydrochloride 20mg/2ml
Biocodex, 7, Avenue Gallieni- 94250 Gentilly, France
22/02/2010
AA240/01101
Malta
Eselan
Omeprazole 40mg/vial
Anfarm Hellas S.A., 27, Perikleous Street, 15232 Halandri Athens, Greece
04/03/2009
AA240/01201
Malta
Sivinar 20mg film-coated tablets
Simvastatin 20mg
Anfarm Hellas S.A., 27, Perikleous Street, 15232 Halandri Athens, Greece
05/01/2010
AA240/01202
Malta
Sivinar 40mg film-coated tablets
Simvastatin 40mg
Anfarm Hellas S.A., 27, Perikleous Street, 15232 Halandri Athens, Greece
05/01/2010
AA240/01301
Malta
MEROPENEM/ANFARM
Meropenem 500mg (as trihydrate)
Anfarm Hellas S.A., 53-57 Perikleous Street, 15344 Gerakas, Athens, Greece
20/10/2010
AA240/01302
Malta
MEROPENEM/ANFARM
Meropenem 1000mg (as trihydrate)
Anfarm Hellas S.A., 53-57 Perikleous Street, 15344 Gerakas, Athens, Greece
20/10/2010
AA242/00103
Malta
Paracetamol 500mg Tablets BP
Paracetamol 500mg
Pharmabart Ltd., 1, Kaxxetta building, Triq ir-Rand, Attard ATD 1300, Malta
16/05/2012
AA242/00201
Malta
Sterile Potassium Chloride Concentrate BP 20% w/v
Potassium chloride 20%w/v
Pharmabart Ltd., 1 Kaxxetta Building, Triq ir-Rand, Attard BZN02, Malta
04/07/2007
AA242/00301
Malta
Paracetamol Tablets B.P. 500mg
Paracetamol 500mg
Pharmabart Ltd., 1 Kaxxetta Building, Triq ir-Rand, Attard BZN02, Malta
07/10/2010
AA242/00302
Malta
Paracetamol Tablets B.P. 500mg
Paracetamol 500mg
Pharmabart Ltd., 1 Kaxxetta Building, Triq ir-Rand, Attard BZN02, Malta
21/08/2012
AA242/00501
Malta
Metformin 500mg Tablets BP
Metformin Hydrochloride 500mg
Pharmabart Ltd., 1 Kaxxetta Building, Triq ir-Rand, Attard BZN02, Malta
10/05/2011
AA242/00601
Malta
Omeprazole 20mg Capsules
Omeprazole 20mg
Pharmabart Ltd., 1, Kaxxetta building, Triq ir-Rand, Attard ATD 1300, Malta
12/05/2011
AA242/00701
Malta
Paracetamol Tablets B.P. 500mg
Paracetamol 500mg
Pharmabart Ltd., 1, Kaxxetta building, Triq ir-Rand, Attard ATD 1300, Malta
13/03/2013
AA242/00702
Malta
Paracetamol BP 500mg tablets
Paracetamol 500mg
Pharmabart Ltd., 1, Kaxxetta building, Triq ir-Rand, Attard ATD 1300, Malta
14/01/2014
AA244/00101
Malta
Nystan Oral Suspension (Ready-mixed)
Nystatin 100,000IU/ml
P & D Pharmaceuticals Limited, 38, Woolmer Way, Bordon Hampshire GU35 9QF, United Kingdom
11/04/2007
AA244/00801
Malta
Sodium Bicarbonate Injection BP Minijet 8.4% w/v
Sodium Bicarbonate 8.4% w/v
P & D Pharmaceuticals Limited, 38 Woolmer Way, Bordon, Hampshire GU3 9QF, United Kingdom
13/08/2007
AA244/00802
Malta
Sodium Bicarbonate Injection BP Minijet 8.4% w/v
Sodium Bicarbonate 8.4% w/v
P & D Pharmaceuticals Limited, 38 Woolmer Way, Bordon, Hampshire GU3 9QF, United Kingdom
14/08/2007
AA244/01001
Malta
Crystapen
Benzylpenicillin Sodium 600mg/vial
P & D Pharmaceuticals Limited, 38 Woolmer Way, Bordon, Hampshire GU3 9QF, United Kingdom
03/10/2007
AA244/01202
Malta
Levothyroxine 100 micrograms Tablets
Levothyroxine Sodium Anhydrous 100mcg
P & D Pharmaceuticals Limited, 38, Woolmer Way, Bordon Hampshire GU35 9QF, United Kingdom
16/03/2010
AA244/01203
Malta
Levothyroxine 50mcg Tablets
Levothyroxine Sodium Anhydrous 50mcg
P & D Pharmaceuticals Limited, 38, Woolmer Way, Bordon Hampshire GU35 9QF, United Kingdom
07/05/2013
AA244/01402
Malta
Aciclovir 25mg/ml Sterile Concentrate
Aciclovir 25mg/ml (250mg in 10ml vials)
P & D Pharmaceuticals Limited, 38, Woolmer Way, Bordon Hampshire GU35 9QF, United Kingdom
13/03/2009
AA244/01601
Malta
Carbomix 50g Granules for Oral Suspension
Charcoal Activated 81.3%w/w
P & D Pharmaceuticals Limited, 38, Woolmer Way, Bordon Hampshire GU35 9QF, United Kingdom
27/07/2007
AA244/01902
Malta
Lioresal Liquid
Baclofen 5mg/5ml
P & D Pharmaceuticals Limited, 38, Woolmer Way, Bordon Hampshire GU35 9QF, United Kingdom
27/11/2007
AA244/02301
Malta
Neostigmine methylsulphate injection BP
Neostigmine Methylsulphate 2.5mg/ml
P & D Pharmaceuticals Limited, 38, Woolmer Way, Bordon Hampshire GU35 9QF, United Kingdom
20/08/2007
AA244/02301
Malta
Neostigmine Methylsulphate Injection BP 2.5mg in 1ml
Neostigmine Methylsulphate 2.5mg/ml
P & D Pharmaceuticals Limited, 38 Woolmer Way, Bordon, Hampshire GU3 9QF, United Kingdom
20/08/2007
AA244/02502
Malta
Amoxicillin 250 mg, Powder for Solution for Injection or Infusion
Amoxicillin 250mg (as sodium)
P & D Pharmaceuticals Limited, 38, Woolmer Way, Bordon Hampshire GU35 9QF, United Kingdom
05/01/2011
AA244/02503
Malta
Amoxicillin 125mg/5ml Oral Suspension Sugar Free BP
Amoxicillin 125mg/5ml
P & D Pharmaceuticals Limited, 38, Woolmer Way, Bordon Hampshire GU35 9QF, United Kingdom
29/11/2013
AA244/02701
Malta
Fucidin Suspension
Fusidic Acid 250mg/5ml
P & D Pharmaceuticals Limited, 38 Woolmer Way, Bordon, Hampshire GU3 9QF, United Kingdom
29/08/2007
AA244/02802
Malta
Asacol 400mg MR Tablets
Mesalazin 400mg
P & D Pharmaceuticals Limited, 38, Woolmer Way, Bordon Hampshire GU35 9QF, United Kingdom
22/03/2013
AA244/03301
Malta
DDAVP/Desmopressin Intranasal Solution
Desmopressin Acetate 0.01% w/v
P & D Pharmaceuticals Limited, 38, Woolmer Way, Bordon Hampshire GU35 9QF, United Kingdom
11/09/2007
AA244/03402
Malta
Mydrilate 0.5% eye drops
Cyclopentolate Hydrochloride 0.5%w/v
P & D Pharmaceuticals Limited, 38, Woolmer Way, Bordon Hampshire GU35 9QF, United Kingdom
18/08/2009
AA244/03701
Malta
Antabuse tablets 200mg
Disulfiram 200mg
P & D Pharmaceuticals Limited, 38 Woolmer Way, Bordon, Hampshire GU3 9QF, United Kingdom
22/08/2007
AA244/03901
Malta
Menadiol Diphosphate
Menadiol Diphosphate 10mg (according to ATC should be menadione)
P & D Pharmaceuticals Limited, 38, Woolmer Way, Bordon Hampshire GU35 9QF, United Kingdom
21/08/2007
AA244/04201
Malta
Amoxil vials for injection 500mg
Amoxicillin 500mg (as sodium)
P & D Pharmaceuticals Limited, 38, Woolmer Way, Bordon Hampshire GU35 9QF, United Kingdom
09/08/2007
AA244/04202
Malta
Amoxil Sachets 3g Sucrose Free
Amoxicillin 3g/sachet ( as trihydrate)
P & D Pharmaceuticals Limited, 38, Woolmer Way, Bordon Hampshire GU35 9QF, United Kingdom
03/10/2007
AA244/04303
Malta
Azactam 1g Powder for Solution for Injection or Infusion, vial
Aztreonam 1g/vial
P & D Pharmaceuticals Limited, 38, Woolmer Way, Bordon Hampshire GU35 9QF, United Kingdom
21/11/2013
AA244/04304
Malta
Azactam 2g Powder for Solution for Injection or Infusion, vial
Aztreonam 2g/vial
P & D Pharmaceuticals Limited, 38, Woolmer Way, Bordon Hampshire GU35 9QF, United Kingdom
21/11/2013
AA244/04501
Malta
Lisinopril 5mg tablets
Lisinopril 5mg (as dihydrate)
P & D Pharmaceuticals Limited, 38, Woolmer Way, Bordon Hampshire GU35 9QF, United Kingdom
07/08/2007
AA244/04501
Malta
Lisinopril 5mg Tablets
Lisinopril 5mg
P & D Pharmaceuticals Limited, 38 Woolmer Way, Bordon, Hampshire GU3 9QF, United Kingdom
07/08/2007
AA244/04502
Malta
Lisinopril Tablets 10mg
Lisinopril 10mg (as dihydrate)
P & D Pharmaceuticals Limited, 38, Woolmer Way, Bordon Hampshire GU35 9QF, United Kingdom
01/07/2009
AA244/04503
Malta
Lisinopril 10mg Tablets
Lisinopril 10mg (as dihydrate)
P & D Pharmaceuticals Limited, 38, Woolmer Way, Bordon Hampshire GU35 9QF, United Kingdom
16/07/2010
AA244/05001
Malta
Ethambutol Tablets 100mg
Ethambutol Hydrochloride BP 100mg
P & D Pharmaceuticals Limited, 38, Woolmer Way, Bordon Hampshire GU35 9QF, United Kingdom
22/08/2007
AA244/05003
Malta
Ethambutol Tablets 400mg
Ethambutol Hydrochloride 400mg
P & D Pharmaceuticals Limited, 38, Woolmer Way, Bordon Hampshire GU35 9QF, United Kingdom
12/12/2013
AA244/05501
Malta
Fluconazole 150mg capsules
Fluconazole 150mg
P & D Pharmaceuticals Limited, 38, Woolmer Way, Bordon Hampshire GU35 9QF, United Kingdom
22/08/2007
AA244/05601
Malta
Hypnomidate 2mg/mL Injection
Etomidate 2mg/ml
P & D Pharmaceuticals Limited, 38, Woolmer Way, Bordon Hampshire GU35 9QF, United Kingdom
21/08/2007
AA244/06001
Malta
Sinemet 62.5 tablets
Carbidopa anhydrous 12.5mg, Levodopa 50mg
P & D Pharmaceuticals Limited, 38, Woolmer Way, Bordon Hampshire GU35 9QF, United Kingdom
22/08/2007
AA244/06003
Malta
Sinemet 110 tablets
Carbidoba anhydrous 10mg, Levodopa 100mg
P & D Pharmaceuticals Limited, 38, Woolmer Way, Bordon Hampshire GU35 9QF, United Kingdom
22/09/2008
AA244/06103
Malta
Septrin 80 mg/400 mg per 5 ml Adult Suspension
Sulfamethoxazole 400mg/5ml; Trimethoprim 80mg/5ml
P & D Pharmaceuticals Limited, 38 Woolmer Way, Bordon, Hampshire GU3 9QF, United Kingdom
04/02/2014
AA244/06301
Malta
Primacine 125mg/5ml sugar free granules for oral suspension
Erythromycin 125mg/5ml (as ethyl succinate ester)
P & D Pharmaceuticals Limited, 38, Woolmer Way, Bordon Hampshire GU35 9QF, United Kingdom
29/08/2007
AA244/06402
Malta
Dapsone Tablets 100mg
Dapsone 100mg
P & D Pharmaceuticals Limited, 38, Woolmer Way, Bordon Hampshire GU35 9QF, United Kingdom
22/08/2007
AA244/06501
Malta
Bupivacaine Hydrochloride Injection BP 0.5%w/v
Bupivacaine Hydrochloride Anhydrous 5mg/ml
P & D Pharmaceuticals Limited, 38, Woolmer Way, Bordon Hampshire GU35 9QF, United Kingdom
29/11/2007
AA244/06502
Malta
Bupivacaine & Adrenaline Injection B.P. 0.5%w/v 1 in 200,000
Bupivacaine Hydrochloride 52.75mg (equivalent to anhydrous Bupivacaine Hydrochloride 50mg, Adrenaline Acid Tartrate B.P. 0.091mg (equivalent to Adrenaline 0.05mg)
P & D Pharmaceuticals Limited, 38, Woolmer Way, Bordon Hampshire GU35 9QF, United Kingdom
02/09/2008
AA244/06504
Malta
Bupivacaine Hydrochloride 0.25%w/v Solution for Injection
Bupivacaine Hydrochloride Anhydrous 2.5mg/ml
P & D Pharmaceuticals Limited, 38 Woolmer Way, Bordon, Hampshire GU3 9QF, United Kingdom
20/01/2014
AA244/07001
Malta
Dantrium
Dantrolene Sodium 25mg
P & D Pharmaceuticals Limited, 38, Woolmer Way, Bordon Hampshire GU35 9QF, United Kingdom
12/09/2007
AA244/07201
Malta
Lanoxin Injection
Digoxin 0.025%w/v
P & D Pharmaceuticals Limited, 38, Woolmer Way, Bordon Hampshire GU35 9QF, United Kingdom
29/08/2007
AA244/07302
Malta
Xenazine 25
Tetrabenazine 25mg
P & D Pharmaceuticals Limited, 38, Woolmer Way, Bordon Hampshire GU35 9QF, United Kingdom
26/11/2013
AA244/07401
Malta
Paracetamol Tablets BP 500mg
Paracetamol 500mg
P & D Pharmaceuticals Limited, 38, Woolmer Way, Bordon Hampshire GU35 9QF, United Kingdom
22/08/2007
AA244/07502
Malta
Predsol Retention Enema
Prednisolone 20mg/100ml
P & D Pharmaceuticals Limited, 38, Woolmer Way, Bordon Hampshire GU35 9QF, United Kingdom
25/11/2013
AA244/08202
Malta
Myocrisin
Sodium Aurothiomalate 10%w/v
P & D Pharmaceuticals Limited, 38, Woolmer Way, Bordon Hampshire GU35 9QF, United Kingdom
25/02/2009
AA244/08203
Malta
Mycorisin 20mg/ml Solution for Injection
Sodium Aurothiomalate 20mg/ml
P & D Pharmaceuticals Limited, 38, Woolmer Way, Bordon Hampshire GU35 9QF, United Kingdom
21/11/2013
AA244/08302
Malta
Water for Injections
Water For Injections 100% w/v (by 1000ml)
P & D Pharmaceuticals Limited, 38, Woolmer Way, Bordon Hampshire GU35 9QF, United Kingdom
16/01/2009
AA244/08701
Malta
Camcolit 400mg, controlled release Lithium Carbonate
Lithium Carbonate 400mg
P & D Pharmaceuticals Limited, 38, Woolmer Way, Bordon Hampshire GU35 9QF, United Kingdom
24/12/2007
AA244/09702
Malta
Haloperidol 1.5mg tablets
Haloperidol 1.5mg
P & D Pharmaceuticals Limited, 38, Woolmer Way, Bordon Hampshire GU35 9QF, United Kingdom
06/08/2008
AA244/09703
Malta
Haloperidol 5mg Tablets
Haloperidol 5mg
P & D Pharmaceuticals Limited, 38, Woolmer Way, Bordon Hampshire GU35 9QF, United Kingdom
18/08/2009
AA244/09704
Malta
Haloperidol Oral Solution BP 10 mg/5 ml
Haloperidol 10mg/5ml
P & D Pharmaceuticals Limited, 38 Woolmer Way, Bordon, Hampshire GU3 9QF, United Kingdom
04/02/2014
AA244/09802
Malta
Haldol Injection
Haloperidol 5mg/ml
P & D Pharmaceuticals Limited, 38 Woolmer Way, Bordon, Hampshire GU3 9QF, United Kingdom
28/01/2008
AA244/10001
Malta
Ethosuximide 250mg Capsules
Ethosuximide 250mg
P & D Pharmaceuticals Limited, 38, Woolmer Way, Bordon Hampshire GU35 9QF, United Kingdom
15/09/2008
AA244/10301
Malta
Modecate Concentrate Injection 100mg/ml
Fluphenazine Decanoate 100mg/ml
P & D Pharmaceuticals Limited, 38 Woolmer Way, Bordon, Hampshire GU3 9QF, United Kingdom
18/01/2008
AA244/10302
Malta
Modecate Injection 25mg/ml
Fluphenazine Decanoate 25mg/ml
P & D Pharmaceuticals Limited, 38 Woolmer Way, Bordon, Hampshire GU3 9QF, United Kingdom
18/01/2008
AA244/10402
Malta
Serenace 500mcg capsule
Haloperidol 0.5mg
P & D Pharmaceuticals Limited, 38, Woolmer Way, Bordon Hampshire GU35 9QF, United Kingdom
28/11/2008
AA244/10601
Malta
Hydrea Capsules 500mg
Hydroxycarbamide 500mg
P & D Pharmaceuticals Limited, 38, Woolmer Way, Bordon Hampshire GU35 9QF, United Kingdom
21/01/2008
AA244/11401
Malta
Kay-Cee-L Syrup
Potassium Chloride 7.5%w/v
P & D Pharmaceuticals Limited, 38, Woolmer Way, Bordon Hampshire GU35 9QF, United Kingdom
28/01/2008
AA244/11801
Malta
Spironolactone tablets BP 100mg
Spironolactone 100mg
P & D Pharmaceuticals Limited, 38, Woolmer Way, Bordon Hampshire GU35 9QF, United Kingdom
02/04/2008
AA244/12401
Malta
Diethylstilbestrol 5mg Tablets
Diethylstilbestrol 5mg
P & D Pharmaceuticals Limited, 38, Woolmer Way, Bordon Hampshire GU35 9QF, United Kingdom
20/06/2012
AA244/12402
Malta
Diethylstilbestrol Tablets 1mg
Diethylstilbestrol 1mg
P & D Pharmaceuticals Limited, 38, Woolmer Way, Bordon Hampshire GU35 9QF, United Kingdom
22/09/2008
AA244/12501
Malta
Kaolin Poultice BP
Heavy Kaolin 527.0g, Thymol 0.5g, Boric Acid 45.0g, Peppermint Oil 0.5g, Methyl Salicylate 2.0ml
P & D Pharmaceuticals Limited, 38, Woolmer Way, Bordon Hampshire GU35 9QF, United Kingdom
10/10/2008
AA244/12901
Malta
Magnesium Sulphate Paste
Exsiccated Magnesium Sulphate 46%w/w and Phenol BP 0.5%w/w
P & D Pharmaceuticals Limited, 38, Woolmer Way, Bordon Hampshire GU35 9QF, United Kingdom
06/02/2009
AA244/13101
Malta
Atropine Injection BP Minijet
Atropine Sulphate 0.1mg/ml
P & D Pharmaceuticals Limited, 38, Woolmer Way, Bordon Hampshire GU35 9QF, United Kingdom
18/10/2011
AA244/13301
Malta
Calcichew 500mg Chewable Tablets
Calcium carbonate 1250mg (equivalent to 500mg elemental calcium)
P & D Pharmaceuticals Limited, 38, Woolmer Way, Bordon Hampshire GU35 9QF, United Kingdom
10/10/2008
AA244/13901
Malta
Nalorex 50mg tablets
Naltrexone Hydrochloride 50mg
P & D Pharmaceuticals Limited, 38, Woolmer Way, Bordon Hampshire GU35 9QF, United Kingdom
11/03/2008
AA244/14402
Malta
Antepsin 1g/5ml Oral Suspension
Sucralfate 1g/5ml
P & D Pharmaceuticals Limited, 38 Woolmer Way, Bordon, Hampshire GU3 9QF, United Kingdom
09/10/2013
AA244/14501
Malta
Minims Tropicamade Eye Drops Solution 0.5%w/v
Tropicamide 0.5%w/v
P & D Pharmaceuticals Limited, 38, Woolmer Way, Bordon Hampshire GU35 9QF, United Kingdom
12/08/2009
AA244/14602
Malta
Parlodel 10mg Capsule
Bromocriptine 10mg (as mesilate)
P & D Pharmaceuticals Limited, 38, Woolmer Way, Bordon Hampshire GU35 9QF, United Kingdom
02/11/2011
AA244/15002
Malta
Trandate Coated Tablets 100mg
Labetalol Hydrochloride 100mg
P & D Pharmaceuticals Limited, 38, Woolmer Way, Bordon Hampshire GU35 9QF, United Kingdom
27/05/2013
AA244/15303
Malta
Lidocaine Hydrochloride Injection BP 1%w/v
Lidoceine Hydrochloride EP 10mg/ml
P & D Pharmaceuticals Limited, 38, Woolmer Way, Bordon Hampshire GU35 9QF, United Kingdom
28/11/2008
AA244/15401
Malta
Frisium 10mg Tablets
Clobazam 10mg
P & D Pharmaceuticals Limited, 38 Woolmer Way, Bordon, Hampshire GU3 9QF, United Kingdom
21/01/2008
AA244/15602
Malta
Pentasa Mesalazine Enema
Mesalazine 1g/100ml
P & D Pharmaceuticals Limited, 38, Woolmer Way, Bordon Hampshire GU35 9QF, United Kingdom
16/12/2008
AA244/16001
Malta
Chlorphenamine Solution for Injection 10mg/ml
Chlophenamine Maleate 10mg/ml
P & D Pharmaceuticals Limited, 38, Woolmer Way, Bordon Hampshire GU35 9QF, United Kingdom
15/09/2008
AA244/16301
Malta
Midazolam
Midazolam 2mg/ml
P & D Pharmaceuticals Limited, 38, Woolmer Way, Bordon Hampshire GU35 9QF, United Kingdom
24/12/2007
AA244/17601
Malta
Furosemide Solution for Injection
Fuorosemide 10mg/ml
P & D Pharmaceuticals Limited, 38 Woolmer Way, Bordon, Hampshire GU3 9QF, United Kingdom
29/01/2008
AA244/17701
Malta
One-Alpha Capsules 1 microgram
Alfacalcidol 1mcg
P & D Pharmaceuticals Limited, 38 Woolmer Way, Bordon, Hampshire GU3 9QF, United Kingdom
29/01/2008
AA244/17901
Malta
Dopram Injection
Doxapram Hydrochloride 20mg/ml
P & D Pharmaceuticals Limited, 38, Woolmer Way, Bordon Hampshire GU35 9QF, United Kingdom
17/01/2008
AA244/18101
Malta
Minims Phenylephrine Hydrochloride 2.5%
Phenylphrine Hydrochloride 2.5%w/v
P & D Pharmaceuticals Limited, 38 Woolmer Way, Bordon, Hampshire GU3 9QF, United Kingdom
17/01/2008
AA244/18402
Malta
Konakion MM
PhytomenadionePh.Eur. 10mg/ml
P & D Pharmaceuticals Limited, 38, Woolmer Way, Bordon Hampshire GU35 9QF, United Kingdom
02/07/2008
AA244/18901
Malta
Magnesium Sulphate Injection BP 50% w/v
Magnesium Sulphate Heptahydrate BP 2.5g/5ml
P & D Pharmaceuticals Limited, 38, Woolmer Way, Bordon Hampshire GU35 9QF, United Kingdom
28/11/2008
AA244/19401
Malta
Nitrofurantoin Oral Suspension 25mg/5ml
Nitrofurantoin 25mg/5ml
P & D Pharmaceuticals Limited, 38, Woolmer Way, Bordon Hampshire GU35 9QF, United Kingdom
28/11/2008
AA244/19601
Malta
Phenylephrine Injection 10 mg/ml
Phenylephrine Hydrochloride 1.0% w/v
P & D Pharmaceuticals Limited, 38, Woolmer Way, Bordon Hampshire GU35 9QF, United Kingdom
18/08/2008
AA244/19901
Malta
Isosorbide Mononitrate 20mg Tablets
Isosorbide Mononitrate 20mg
P & D Pharmaceuticals Limited, 38, Woolmer Way, Bordon Hampshire GU35 9QF, United Kingdom
28/11/2008
AA244/20203
Malta
Epanutin Ready Mixed Parenteral 250 mg/5 ml Solution for Injection or infusion
Phenytoin Sodium 50mg/ml
P & D Pharmaceuticals Limited, 38 Woolmer Way, Bordon, Hampshire GU3 9QF, United Kingdom
04/02/2014
AA244/20301
Malta
Videx EC 125mg gastro-resistant capsule
Didanosine 125mg
P & D Pharmaceuticals Limited, 38, Woolmer Way, Bordon Hampshire GU35 9QF, United Kingdom
18/08/2008
AA244/20302
Malta
Videx EC 250mg gastro-resistant capsule
Didanosine 250mg
P & D Pharmaceuticals Limited, 38, Woolmer Way, Bordon Hampshire GU35 9QF, United Kingdom
18/08/2008
AA244/20601
Malta
Salagen 5mg Film-Coated Tablets
Pilocarpine hydrochloride 5mg
P & D Pharmaceuticals Limited, 38, Woolmer Way, Bordon Hampshire GU35 9QF, United Kingdom
18/08/2008
AA244/21001
Malta
Oxybutinin Hydrochloride 5mg Tablets
Oxybutynin Hydrochloride 5mg
P & D Pharmaceuticals Limited, 38, Woolmer Way, Bordon Hampshire GU35 9QF, United Kingdom
28/11/2008
AA244/21101
Malta
Sulfasalazine 250mg/5ml Oral Suspension
Sulfasalazine 250mg/5ml
P & D Pharmaceuticals Limited, 38, Woolmer Way, Bordon Hampshire GU35 9QF, United Kingdom
28/11/2008
AA244/21401
Malta
Vepesid Capsule 50mg
Etoposide 50mg
P & D Pharmaceuticals Limited, 38, Woolmer Way, Bordon Hampshire GU35 9QF, United Kingdom
18/08/2008
AA244/21502
Malta
Testosterone Enantate Ampoules
Testosterone Enantate 250mg
P & D Pharmaceuticals Limited, 38 Woolmer Way, Bordon, Hampshire GU3 9QF, United Kingdom
20/01/2014
AA244/21801
Malta
Rythmodan Injection
Disopyramide 10mg (as phosphate)
P & D Pharmaceuticals Limited, 38, Woolmer Way, Bordon Hampshire GU35 9QF, United Kingdom
30/06/2008
AA244/22001
Malta
Metoprolol Tartrate 50mg Tablets 50
Metoprolol Tartrate 50mg
P & D Pharmaceuticals Limited, 38, Woolmer Way, Bordon Hampshire GU35 9QF, United Kingdom
30/06/2008
AA244/22101
Malta
Didronel 200mg
Etidronate Disodium 200mg
P & D Pharmaceuticals Limited, 38, Woolmer Way, Bordon Hampshire GU35 9QF, United Kingdom
28/11/2008
AA244/22201
Malta
Tambocor 10mg/ml Injection
Flecainide acetate 10 mg/ml
P & D Pharmaceuticals Limited, 38, Woolmer Way, Bordon Hampshire GU35 9QF, United Kingdom
28/11/2008
AA244/22301
Malta
Syntometrine Ampoules
Oxytocin 5IU/1ml, Ergometrine maleate 0.5mg/1ml
P & D Pharmaceuticals Limited, 38, Woolmer Way, Bordon Hampshire GU35 9QF, United Kingdom
17/07/2008
AA244/22401
Malta
Ketovite Tablets
Thiamine Hydrochloride BP 1.0mg; Riboflavin BP 1.0mg; Pyridoxine Hydrochloride 0.33mg; Nicotinamide BP 3.3mg; Calcium pantothenate Ph. Eur. 1.16mg; Ascorbic acid BP 16.6mg; Acetomenaphthone BP 1973 0.5mg; Alpha-tocopheryl acetate BP 5.0mg; Inositol NF XII
P & D Pharmaceuticals Limited, 38, Woolmer Way, Bordon Hampshire GU35 9QF, United Kingdom
27/06/2008
AA244/22501
Malta
Pergolide 1mg Tablets
Pergolide Mesilate 1mg
P & D Pharmaceuticals Limited, 38, Woolmer Way, Bordon Hampshire GU35 9QF, United Kingdom
28/11/2008
AA244/22601
Malta
Lidocaine Injection BP with Preservative 2%
Lidocaine Hydrochloride 20mg/ml
P & D Pharmaceuticals Limited, 38, Woolmer Way, Bordon Hampshire GU35 9QF, United Kingdom
27/06/2008
AA244/22602
Malta
Lidocaine Hydrochloride Injection BP 2% w/v
Lidoceine Hydrochloride EP 100mg/5ml
P & D Pharmaceuticals Limited, 38, Woolmer Way, Bordon Hampshire GU35 9QF, United Kingdom
02/08/2008
AA244/22801
Malta
Doxazosin 2mg Tablets
Doxazosin 2mg (as mesilate)
P & D Pharmaceuticals Limited, 38, Woolmer Way, Bordon Hampshire GU35 9QF, United Kingdom
20/06/2008
AA244/22802
Malta
Doxazosin 4mg
Doxazosin Mesilate 4mg
P & D Pharmaceuticals Limited, 38, Woolmer Way, Bordon Hampshire GU35 9QF, United Kingdom
03/08/2009
AA244/23201
Malta
Carvedilol Tablets 6.25
Carvedilol 62.5mg
P & D Pharmaceuticals Limited, 38, Woolmer Way, Bordon Hampshire GU35 9QF, United Kingdom
28/11/2008
AA244/23401
Malta
Pinorax Co-Danthramer Oral Suspension 25/200 oral suspension
Dantron 25mg/5ml, Poloxamer 188 200mg/5ml
P & D Pharmaceuticals Limited, 38, Woolmer Way, Bordon Hampshire GU35 9QF, United Kingdom
18/02/2009
AA244/23402
Malta
Pinorax C-Danthramer Oral Suspension 75/1000 oral suspension
Dantron 75mg, Polocamer 188 1000mg
P & D Pharmaceuticals Limited, 38, Woolmer Way, Bordon Hampshire GU35 9QF, United Kingdom
22/08/2008
AA244/23801
Malta
Phenobarbital 30 mg Tablets
Phenobarbital 30mg
P & D Pharmaceuticals Limited, 38, Woolmer Way, Bordon Hampshire GU35 9QF, United Kingdom
30/06/2008
AA244/24101
Malta
Minims Dexamethasone 0.1% w/v Eye Drops
Dexamethasone sodium phosphate Ph. Eur. 0.1%w/v
P & D Pharmaceuticals Limited, 38, Woolmer Way, Bordon Hampshire GU35 9QF, United Kingdom
31/07/2008
AA244/24701
Malta
Salbutamol Tablets BP 4mg
Salbutamol 4mg (as sulphate)
P & D Pharmaceuticals Limited, 38, Woolmer Way, Bordon Hampshire GU35 9QF, United Kingdom
19/09/2008
AA244/25001
Malta
Colifoam 10%w/w
Hydrocortisone Acetate 10%w/w
P & D Pharmaceuticals Limited, 38, Woolmer Way, Bordon Hampshire GU35 9QF, United Kingdom
02/09/2008
AA244/26302
Malta
Buspirone Hydrochloride 10 mg Tablets
Buspirone Hydrochloride 10mg
P & D Pharmaceuticals Limited, 38, Woolmer Way, Bordon Hampshire GU35 9QF, United Kingdom
10/12/2013
AA244/26401
Malta
Penicillin VK Tablets 250mg
Phenoxymethylpenicillin 250mg (as phenoxymethylpenicillin potassium)
P & D Pharmaceuticals Limited, 38, Woolmer Way, Bordon Hampshire GU35 9QF, United Kingdom
22/09/2008
AA244/26501
Malta
Nuelin SA 250mg Tablets
Theophylline 250mg
P & D Pharmaceuticals Limited, 38, Woolmer Way, Bordon Hampshire GU35 9QF, United Kingdom
22/09/2008
AA244/26601
Malta
Calcitriol 0.5mcg Capsules
Calcitriol 0.5mcg
P & D Pharmaceuticals Limited, 38, Woolmer Way, Bordon Hampshire GU35 9QF, United Kingdom
02/10/2008
AA244/26801
Malta
Dihydrocodeine Tablets 30mg
Dihydrocodeine Tartrate 30mg
P & D Pharmaceuticals Limited, 38, Woolmer Way, Bordon Hampshire GU35 9QF, United Kingdom
28/11/2008
AA244/26901
Malta
Arythmol Tablets 150mg
Propafenone Hydrochloride 150mg
P & D Pharmaceuticals Limited, 38, Woolmer Way, Bordon Hampshire GU35 9QF, United Kingdom
28/11/2008
AA244/27101
Malta
Ipocol 400mg MR Tablets
Mesalazine 400mg
P & D Pharmaceuticals Limited, 38, Woolmer Way, Bordon Hampshire GU35 9QF, United Kingdom
24/10/2008
AA244/27203
Malta
Glycopryrronium Bromide 200mcg/ml Solution for Injection
Glycopryrronium Bromide 200mcg/ml
P & D Pharmaceuticals Limited, 38, Woolmer Way, Bordon Hampshire GU35 9QF, United Kingdom
17/02/2012
AA244/27401
Malta
Morphgesic SR 10mg tablets
Morphine Sulphate 10mg
P & D Pharmaceuticals Limited, 38, Woolmer Way, Bordon Hampshire GU35 9QF, United Kingdom
24/10/2008
AA244/27601
Malta
Bupivacaine & Adrenaline Injection B.P. 0.25%w/v 1 in 200,000
Bupivacaine Hydrochloride 26.375mg (equivalent to anhydrous Bupivacaine Hydrochloride 25mg, Adrenaline Acid Tartrate B.P. 0.091mg (equivalent to Adrenaline 0.05mg)
P & D Pharmaceuticals Limited, 38, Woolmer Way, Bordon Hampshire GU35 9QF, United Kingdom
24/12/2008
AA244/27701
Malta
Soluble Prednisolone tablets 5mg
Prednisolone 5mg
P & D Pharmaceuticals Limited, 38, Woolmer Way, Bordon Hampshire GU35 9QF, United Kingdom
12/12/2008
AA244/27801
Malta
Erythromycin Tablets BP 250mg
Erythromycin BP 250mg
P & D Pharmaceuticals Limited, 38, Woolmer Way, Bordon Hampshire GU35 9QF, United Kingdom
12/12/2008
AA244/27901
Malta
Lyclear
Permethrin 5.0%w/v
P & D Pharmaceuticals Limited, 38, Woolmer Way, Bordon Hampshire GU35 9QF, United Kingdom
12/12/2008
AA244/27902
Malta
Lyclear Creme Rinse
Permethrin 1%w/v
P & D Pharmaceuticals Limited, 38, Woolmer Way, Bordon Hampshire GU35 9QF, United Kingdom
26/02/2010
AA244/28001
Malta
Lyrinel XL
Oxybutynin Hydrochloride 10mg
P & D Pharmaceuticals Limited, 38, Woolmer Way, Bordon Hampshire GU35 9QF, United Kingdom
12/12/2008
AA244/28201
Malta
Cidomycin Solution for Injection 80mg/2ml
Gentamycin Sulphate 80mg/2ml
P & D Pharmaceuticals Limited, 38, Woolmer Way, Bordon Hampshire GU35 9QF, United Kingdom
14/01/2009
AA244/28301
Malta
Desmopressin Acetate Tablets 100mcg
Desmopressin Acetate Hydrate 100mcg
P & D Pharmaceuticals Limited, 38, Woolmer Way, Bordon Hampshire GU35 9QF, United Kingdom
07/01/2009
AA244/28303
Malta
Desmopressin Tablets 0.1mg
Desmopressin Acetate 0.1mg
P & D Pharmaceuticals Limited, 38, Woolmer Way, Bordon Hampshire GU35 9QF, United Kingdom
24/11/2010
AA244/28401
Malta
Diazepam Syrup Syrup 2mg/5ml
Diazepam 2mg
P & D Pharmaceuticals Limited, 38, Woolmer Way, Bordon Hampshire GU35 9QF, United Kingdom
07/01/2009
AA244/28402
Malta
Diazepam Injection BP
Diazepam 5mg/ml
P & D Pharmaceuticals Limited, 38, Woolmer Way, Bordon Hampshire GU35 9QF, United Kingdom
27/05/2013
AA244/28403
Malta
Diazepam Tablets 2mg
Diazepam 2mg
P & D Pharmaceuticals Limited, 38, Woolmer Way, Bordon Hampshire GU35 9QF, United Kingdom
27/05/2013
AA244/28404
Malta
Diazepam Tablets 5mg
Diazepam 5mg
P & D Pharmaceuticals Limited, 38, Woolmer Way, Bordon Hampshire GU35 9QF, United Kingdom
27/05/2013
AA244/28405
Malta
Diazepam Oral Solution BP 2mg/5ml
Diazepam 2mg/5ml
P & D Pharmaceuticals Limited, 38 Woolmer Way, Bordon, Hampshire GU3 9QF, United Kingdom
11/02/2014
AA244/28501
Malta
Picolax Powder for Oral Solution
Sodium Picosulfate 10.0mg, Magnesium Oxide light 3.5g, Citric Acid Anhydrous 12.0mg
P & D Pharmaceuticals Limited, 38, Woolmer Way, Bordon Hampshire GU35 9QF, United Kingdom
26/01/2009
AA244/28601
Malta
Primacor Injection
Milrinone 1mg/ml
P & D Pharmaceuticals Limited, 38, Woolmer Way, Bordon Hampshire GU35 9QF, United Kingdom
22/01/2009
AA244/28801
Malta
Perfalgan 10mg/ml Solution for Infusion
Paracetamol 10mg/ml
P & D Pharmaceuticals Limited, 38, Woolmer Way, Bordon Hampshire GU35 9QF, United Kingdom
12/02/2009
AA244/28901
Malta
Acetazolamide Tablets 250mg
Acetazolamide 250mg
P & D Pharmaceuticals Limited, 38, Woolmer Way, Bordon Hampshire GU35 9QF, United Kingdom
28/01/2009
AA244/29001
Malta
Isoniazid Tablets BP 100mg
Isoniazid BP 100mg
P & D Pharmaceuticals Limited, 38, Woolmer Way, Bordon Hampshire GU35 9QF, United Kingdom
28/01/2009
AA244/29101
Malta
Protirelin Ampoules
Protirelin 100mcg/ml
P & D Pharmaceuticals Limited, 38, Woolmer Way, Bordon Hampshire GU35 9QF, United Kingdom
05/02/2009
AA244/29301
Malta
Florinef 0.1mg Tablets
Fludrocortisone Acetate Ph.Eur 0.1mg
P & D Pharmaceuticals Limited, 38, Woolmer Way, Bordon Hampshire GU35 9QF, United Kingdom
28/04/2009
AA244/29502
Malta
Amlodipine 5mg Tablets
Amlodipine 5mg
P & D Pharmaceuticals Limited, 38 Woolmer Way, Bordon, Hampshire GU3 9QF, United Kingdom
28/01/2014
AA244/29601
Malta
Migril Tablets
Ergotamine Tartrate 2mg; Cyclizine Hydrochloride 50mg; Caffeine 100mg
P & D Pharmaceuticals Limited, 38, Woolmer Way, Bordon Hampshire GU35 9QF, United Kingdom
31/07/2012
AA244/29801
Malta
Amiodarone Injection Minijet 30mg/ml Solution for injection
Amiodarone Hydrochloride 30mg/ml (300mg/10ml vial)
P & D Pharmaceuticals Limited, 38, Woolmer Way, Bordon Hampshire GU35 9QF, United Kingdom
22/04/2009
AA244/30001
Malta
Urispas 200mg
Flavoxate hydrochloride 200mg
P & D Pharmaceuticals Limited, 38, Woolmer Way, Bordon Hampshire GU35 9QF, United Kingdom
23/06/2009
AA244/30301
Malta
Calmurid HC Cream
Urea 10.0% w/w, Lactic Acid 5.0% w/w, Hydrocortisone 1.0% w/w
P & D Pharmaceuticals Limited, 38, Woolmer Way, Bordon Hampshire GU35 9QF, United Kingdom
03/08/2009
AA244/30401
Malta
Codeine Phosphate Tablets 30mg
Codeine Phosphate 30mg
P & D Pharmaceuticals Limited, 38, Woolmer Way, Bordon Hampshire GU35 9QF, United Kingdom
29/07/2009
AA244/30601
Malta
Norzol 200mg/5ml oral suspension
Metronidazole Benzoate 320mg/5ml
P & D Pharmaceuticals Limited, 38, Woolmer Way, Bordon Hampshire GU35 9QF, United Kingdom
02/07/2009
AA244/30701
Malta
Danol Capsule 200mg
Danazol 200mg
P & D Pharmaceuticals Limited, 38, Woolmer Way, Bordon Hampshire GU35 9QF, United Kingdom
09/07/2009
AA244/30901
Malta
Metoclopramide Solution for Injection 5mg/ml
Metoclopramide 5mg/ml
P & D Pharmaceuticals Limited, 38, Woolmer Way, Bordon Hampshire GU35 9QF, United Kingdom
30/07/2009
AA244/31201
Malta
Rhophylac 300mcg/2ml Solution for Injection in pre-filled syringe
Human Anti-D Immunoglobulin 150mcg/ml
P & D Pharmaceuticals Limited, 38, Woolmer Way, Bordon Hampshire GU35 9QF, United Kingdom
25/09/2009
AA244/31301
Malta
Ephedrine Nasal drops 0.5%
Ephedrine Hydrochloride BP 0.5%w/v
P & D Pharmaceuticals Limited, 38, Woolmer Way, Bordon Hampshire GU35 9QF, United Kingdom
18/08/2009
AA244/31501
Malta
Dobutamine Concentrate Solution for Injection 250mg/20ml
Dobutamine 12.5mg/ml
P & D Pharmaceuticals Limited, 38, Woolmer Way, Bordon Hampshire GU35 9QF, United Kingdom
05/01/2010
AA244/31601
Malta
Streptase Injection 1,500,000 IU
Streptokinase 150000 IU
P & D Pharmaceuticals Limited, 38, Woolmer Way, Bordon Hampshire GU35 9QF, United Kingdom
06/01/2010
AA244/31701
Malta
Allopurinol Tablets 300mg
Allopurinol 300mg
P & D Pharmaceuticals Limited, 38, Woolmer Way, Bordon Hampshire GU35 9QF, United Kingdom
05/01/2010
AA244/32001
Malta
Itraconazole 100mg Capsules
Itraconazole 100mg
P & D Pharmaceuticals Limited, 38, Woolmer Way, Bordon Hampshire GU35 9QF, United Kingdom
15/01/2010
AA244/32201
Malta
Provigil 200mg Tablets
Modafinil 200mg
P & D Pharmaceuticals Limited, 38, Woolmer Way, Bordon Hampshire GU35 9QF, United Kingdom
16/03/2010
AA244/32301
Malta
Mydriacyl
Tropicamide 0.5%w/v
P & D Pharmaceuticals Limited, 38, Woolmer Way, Bordon Hampshire GU35 9QF, United Kingdom
24/02/2010
AA244/32401
Malta
Gentisone HC Ear Drops
Gentamycin 0.3%w/v (as sulphate), Hydrocortisone 1%w/v
P & D Pharmaceuticals Limited, 38, Woolmer Way, Bordon Hampshire GU35 9QF, United Kingdom
26/02/2010
AA244/32701
Malta
Isosorbide Dinitrate Concentrate for Solution for Injection 0.1% - 50mg in 50ml
Isosorbide Dinitrate 50mg/50ml
P & D Pharmaceuticals Limited, 38, Woolmer Way, Bordon Hampshire GU35 9QF, United Kingdom
16/07/2010
AA244/32901
Malta
Noradrenaline (Norepinephrine) 1:1000 or Levophed Concentrate for Solution for Infusion
Noradrenaline Tartrate 2mg/ml (8mg per 4ml ampoules)
P & D Pharmaceuticals Limited, 38, Woolmer Way, Bordon Hampshire GU35 9QF, United Kingdom
16/06/2010
AA244/33001
Malta
Baritop Liquid 100%w/v
Barium Sulphate Suspension 100%w/v
P & D Pharmaceuticals Limited, 38, Woolmer Way, Bordon Hampshire GU35 9QF, United Kingdom
16/06/2010
AA244/33201
Malta
Phenoxymethylpenicillin Tablets 250mg
Phenoxymethylpenicillin 250mg
P & D Pharmaceuticals Limited, 38, Woolmer Way, Bordon Hampshire GU35 9QF, United Kingdom
08/10/2010
AA244/33202
Malta
Phenoxymethylpenicillin Sugar Free Oral Solution BP 125 mg/5ml
Phenoxymethylpenicillin 125mg/5ml (as potassium)
P & D Pharmaceuticals Limited, 38, Woolmer Way, Bordon Hampshire GU35 9QF, United Kingdom
22/05/2012
AA244/33301
Malta
Simvastatin 20mg Tablets
Simvastatin 20mg
P & D Pharmaceuticals Limited, 38, Woolmer Way, Bordon Hampshire GU35 9QF, United Kingdom
07/10/2010
AA244/33501
Malta
Bumetanide Injection 0.5mg/ml, Solution for Injection
Bumetanide 0.5mg/ml
P & D Pharmaceuticals Limited, 38, Woolmer Way, Bordon Hampshire GU35 9QF, United Kingdom
08/06/2011
AA244/33601
Malta
Doxazosin 2mg Tablets
Doxazosin 2mg (as mesilate)
P & D Pharmaceuticals Limited, 38, Woolmer Way, Bordon Hampshire GU35 9QF, United Kingdom
08/06/2011
AA244/33701
Malta
Lipsore 5%w/w Cream
Aciclovir 50mg/g
P & D Pharmaceuticals Limited, 38, Woolmer Way, Bordon Hampshire GU35 9QF, United Kingdom
12/09/2011
AA244/33801
Malta
Phenergan Elixir
Promethazine Hydrochloride 5mg/5ml
P & D Pharmaceuticals Limited, 38, Woolmer Way, Bordon Hampshire GU35 9QF, United Kingdom
12/09/2011
AA244/33901
Malta
Ketalar Injection 50mg/ml
Ketamine 50mg/ml (as hydrochloride)
P & D Pharmaceuticals Limited, 38, Woolmer Way, Bordon Hampshire GU35 9QF, United Kingdom
19/10/2011
AA244/34001
Malta
Morphgesic SR 60mg Tablets
Morphine Sulphate 60mg
P & D Pharmaceuticals Limited, 38, Woolmer Way, Bordon Hampshire GU35 9QF, United Kingdom
19/10/2011
AA244/34101
Malta
Riastap 1g, powder for solution for injection / infusion
Human Fibrinogen 1g/vial
P & D Pharmaceuticals Limited, 38, Woolmer Way, Bordon Hampshire GU35 9QF, United Kingdom
27/01/2012
AA244/34201
Malta
NOREPINE STEROP 4mg/4ml, Concentrate for solution for infusion
Norepinephrine 4mg/4ml (as bitartrate)
P & D Pharmaceuticals Limited, 38, Woolmer Way, Bordon Hampshire GU35 9QF, United Kingdom
17/01/2013
AA244/34301
Malta
Glyceryl Trinitrate 1 mg/ml solution for infusion
Glyceryl Trinitrate 1mg/ml
P & D Pharmaceuticals Limited, 38, Woolmer Way, Bordon Hampshire GU35 9QF, United Kingdom
30/03/2012
AA244/34402
Malta
Dovonex Ointment 50mcg/g
Calcipotriol 50mcg/g
P & D Pharmaceuticals Limited, 38, Woolmer Way, Bordon Hampshire GU35 9QF, United Kingdom
05/06/2013
AA244/34501
Malta
Glucose Intravenous Infusion BP 50% w/v
Glucose 50% w/v
P & D Pharmaceuticals Limited, 38, Woolmer Way, Bordon Hampshire GU35 9QF, United Kingdom
05/07/2012
AA244/34601
Malta
Vera-Til SR Tablets 240 mg
Verapamil Hydrochloride 240mg
P & D Pharmaceuticals Limited, 38, Woolmer Way, Bordon Hampshire GU35 9QF, United Kingdom
05/03/2012
AA244/34701
Malta
Erythrocin IV Lactobionate
Erythromycin 1g/vial (as lactobionate)
P & D Pharmaceuticals Limited, 38, Woolmer Way, Bordon Hampshire GU35 9QF, United Kingdom
23/04/2012
AA244/34801
Malta
Cefalexin oral suspension BP 125 mg/5ml
Cefalexin 125mg/5ml
P & D Pharmaceuticals Limited, 38, Woolmer Way, Bordon Hampshire GU35 9QF, United Kingdom
08/05/2012
AA244/34901
Malta
Berinert 500IU Powder and Solvent for Solution for Injection/Infusion
C1 Esterase Inhibitor 500IU/vial
P & D Pharmaceuticals Limited, 38, Woolmer Way, Bordon Hampshire GU35 9QF, United Kingdom
16/07/2012
AA244/35001
Malta
Bendroflumethiazide 2.5mg Tablets
Bendroflumethiazide 2.5mg
P & D Pharmaceuticals Limited, 38, Woolmer Way, Bordon Hampshire GU35 9QF, United Kingdom
19/07/2012
AA244/35002
Malta
Bendroflumethiazide Tablets 5mg
Bendroflumethiazide 5mg
P & D Pharmaceuticals Limited, 38, Woolmer Way, Bordon Hampshire GU35 9QF, United Kingdom
27/05/2013
AA244/35101
Malta
Warfarin 1 mg Tablets
Warfarin 1mg
P & D Pharmaceuticals Limited, 38, Woolmer Way, Bordon Hampshire GU35 9QF, United Kingdom
14/11/2012
AA244/35102
Malta
Warfarin 3 mg Tablets
Warfarin 3mg
P & D Pharmaceuticals Limited, 38, Woolmer Way, Bordon Hampshire GU35 9QF, United Kingdom
14/11/2012
AA244/35103
Malta
Warfarin 5 mg Tablets
Warfarin 5mg
P & D Pharmaceuticals Limited, 38, Woolmer Way, Bordon Hampshire GU35 9QF, United Kingdom
14/11/2012
AA244/35201
Malta
Calcium Folinate 15 mg Tablets
Calcium Folinate 15mg (as pentahydrate)
P & D Pharmaceuticals Limited, 38, Woolmer Way, Bordon Hampshire GU35 9QF, United Kingdom
06/12/2012
AA244/35301
Malta
Adrenaline (Epinephrine) Injection 1:1,000 Minijet
Adrenaline (Epinephrine) 1mg/ml
P & D Pharmaceuticals Limited, 38, Woolmer Way, Bordon Hampshire GU35 9QF, United Kingdom
18/12/2012
AA244/35401
Malta
Amiodarone Hydrochloride 50 mg/ml Concentrate for Solution for Injection/Infusion
Amiodarone Hydrochloride 50mg/ml
P & D Pharmaceuticals Limited, 38, Woolmer Way, Bordon Hampshire GU35 9QF, United Kingdom
15/11/2012
AA244/35601
Malta
Sterile Sodium Chloride Concentrate BP 30%w/v
Sodium Chloride 300mg/ml
P & D Pharmaceuticals Limited, 38, Woolmer Way, Bordon Hampshire GU35 9QF, United Kingdom
05/03/2013
AA244/35701
Malta
Tetracycline Tablets BP 250 mg
Tetracycline Hydrochloride 270mg
P & D Pharmaceuticals Limited, 38, Woolmer Way, Bordon Hampshire GU35 9QF, United Kingdom
13/03/2013
AA244/35801
Malta
Cacit 500mg Effervescent Tablets
Calcium Carbonate 1.25g
P & D Pharmaceuticals Limited, 38, Woolmer Way, Bordon Hampshire GU35 9QF, United Kingdom
22/03/2013
AA244/35902
Malta
Prochlorperazine Tablets 5mg
Prochlorperazine Maleate 5mg
P & D Pharmaceuticals Limited, 38, Woolmer Way, Bordon Hampshire GU35 9QF, United Kingdom
20/05/2013
AA244/36101
Malta
Trandate Coated Tablets 200mg
Labetalol Hydrochloride 200mg
P & D Pharmaceuticals Limited, 38, Woolmer Way, Bordon Hampshire GU35 9QF, United Kingdom
05/06/2013
AA244/36201
Malta
Cyclizine Hydrochloride 50mg Tablets
Cyclizine hydrochloride 50mg
P & D Pharmaceuticals Limited, 38, Woolmer Way, Bordon Hampshire GU35 9QF, United Kingdom
27/05/2013
AA244/36301
Malta
AMIKIN INJECTION 100MG/2ML
Amikacin Sulphate 100mg/2ml (equivalent to Amikacin activity 100,000IU)
P & D Pharmaceuticals Limited, 38, Woolmer Way, Bordon Hampshire GU35 9QF, United Kingdom
20/05/2013
AA244/36401
Malta
Trimpramine Capsules Hard 50mg
Trimipramine 50mg (as maleate)
P & D Pharmaceuticals Limited, 38, Woolmer Way, Bordon Hampshire GU35 9QF, United Kingdom
05/06/2013
AA244/36501
Malta
Sodium Bicarbonate 8.4% w/v Intravenous Infusion
Sodium Bicarbonate 8.4% w/v
P & D Pharmaceuticals Limited, 38, Woolmer Way, Bordon Hampshire GU35 9QF, United Kingdom
18/06/2013
AA244/36502
Malta
Sodium Bicarbonate 500 mg Capsules
Sodium Bicarbonate 500mg
P & D Pharmaceuticals Limited, 38 Woolmer Way, Bordon, Hampshire GU3 9QF, United Kingdom
28/01/2014
AA244/36601
Malta
Bumetanide Tablets 1mg
Bumetanide 1mg
P & D Pharmaceuticals Limited, 38, Woolmer Way, Bordon Hampshire GU35 9QF, United Kingdom
02/07/2013
AA244/36602
Malta
Bumetanide 5mg Tablets
Bumetanide 5mg
P & D Pharmaceuticals Limited, 38, Woolmer Way, Bordon Hampshire GU35 9QF, United Kingdom
26/11/2013
AA244/36701
Malta
Trimipramine 25mg Tablets
Trimipramine 25mg (as maleate)
P & D Pharmaceuticals Limited, 38, Woolmer Way, Bordon Hampshire GU35 9QF, United Kingdom
11/09/2013
AA244/36901
Malta
Alfentanil 500mcg/ml solution for injection
Alfentanil 500mcg/ml
P & D Pharmaceuticals Limited, 38 Woolmer Way, Bordon, Hampshire GU3 9QF, United Kingdom
08/10/2013
AA244/37001
Malta
Metoclopramide 10 mg Tablets
Metoclopramide 10mg
P & D Pharmaceuticals Limited, 38 Woolmer Way, Bordon, Hampshire GU3 9QF, United Kingdom
24/01/2014
AA244/37101
Malta
Destolit 150 mg tablets
Ursodeoxychlolic acid 150mg
P & D Pharmaceuticals Limited, 38 Woolmer Way, Bordon, Hampshire GU3 9QF, United Kingdom
09/10/2013
AA244/37201
Malta
Domperidone 10mg Tablets
Domperidone 10mg (as maleate)
P & D Pharmaceuticals Limited, 38, Woolmer Way, Bordon Hampshire GU35 9QF, United Kingdom
21/11/2013
AA244/37301
Malta
Alimemazine Tartrate 30mg/5ml Syrup
Alimemazine Tartrate 30mg/5ml
P & D Pharmaceuticals Limited, 38, Woolmer Way, Bordon Hampshire GU35 9QF, United Kingdom
21/11/2013
AA244/37401
Malta
Atorvastatin 10 mg Film-coated Tablets
Atorvastatin 10mg (as calcium)
P & D Pharmaceuticals Limited, 38, Woolmer Way, Bordon Hampshire GU35 9QF, United Kingdom
21/11/2013
AA244/37501
Malta
Bromocriptine 2.5 mg Tablets
Bromocriptine 2.5mg (as mesilate)
P & D Pharmaceuticals Limited, 38 Woolmer Way, Bordon, Hampshire GU3 9QF, United Kingdom
20/01/2014
AA244/37601
Malta
Labetalol Hydrochloride 5mg/ml Solution for Injection
Labetalol Hydrochloride 5mg/ml
P & D Pharmaceuticals Limited, 38 Woolmer Way, Bordon, Hampshire GU3 9QF, United Kingdom
12/02/2014
AA244/37701
Malta
Nicorandil 10mg Tablets
Nicorandil 10mg
P & D Pharmaceuticals Limited, 38 Woolmer Way, Bordon, Hampshire GU3 9QF, United Kingdom
12/02/2014
AA244/37801
Malta
Loperamide 2mg Capsules
Loperamide Hydrochloride 2mg
P & D Pharmaceuticals Limited, 38 Woolmer Way, Bordon, Hampshire GU3 9QF, United Kingdom
12/02/2014
AA244/37901
Malta
Hydrocortisone 1.0 % Cream
Hydrocortisone 1%
P & D Pharmaceuticals Limited, 38 Woolmer Way, Bordon, Hampshire GU3 9QF, United Kingdom
12/02/2014
AA244/38001
Malta
Flumazenil 0.1 mg/ml Injection
Flumazenil 0.1mg/ml
P & D Pharmaceuticals Limited, 38 Woolmer Way, Bordon, Hampshire GU3 9QF, United Kingdom
12/02/2014
AA244/38101
Malta
Lactulose 3.3 g/5ml Oral Solution
Lactulose 3.3g/5ml
P & D Pharmaceuticals Limited, 38 Woolmer Way, Bordon, Hampshire GU3 9QF, United Kingdom
20/02/2014
AA247/00101
Malta
Amoxicillin 250mg, powderm for solution for injection of infusion
Amoxicillin 250mg/10ml vial (as sodium)
Drugsales Ltd, Russell Buildings, Naxxar Road Lija, IKL 9022, Malta
19/11/2013
AA262/00502
Malta
Fucidin for Intravenous Infusion or Sodium Fusidate 500mg for Intravenous Infusion
Sodium Fusidate 500mg
Pharma-Cos Ltd., Pharma-Cos House, Triq C. Portanier, Santa Venera SVR 1732, Malta
07/07/2008
AA262/00503
Malta
Fucidin Tablets
Sodium Fusidate 250mg
Pharma-Cos Ltd., Pharma-Cos House, Triq C. Portanier, Santa Venera SVR 1732, Malta
20/05/2013
AA262/00601
Malta
One Alpha 1mcg soft capsules
Alfacalcidol 1mcg
Pharma-Cos Ltd., Pharma-Cos House, Triq C. Portanier, Santa Venera SVR 1732, Malta
04/07/2008
AA262/01204
Malta
Scholl Advance Athlete's Foot Cream
Terbinafine hydrochloride 1%w/w
Pharma-Cos Ltd., Pharma-Cos House, Triq C. Portanier, Santa Venera SVR 1732, Malta
08/10/2009
AA262/01801
Malta
Cardiolite Kit for the preparation of Technetium Tc-99m Sestamibi
Tetrakis (2-methoxy isobutyl isonitrile) Copper (I) Tetrafluoroborate 1mg/vial, Stannous chloride dihydrate 0.075mg/vial, L-Cysteine hydrochloride monohydrate 1mg/vial
Pharma-Cos Ltd., Pharma-Cos House, Triq C. Portanier, Santa Venera SVR 1732, Malta
09/03/2010
AA264/00101
Malta
Human Varicella-Zoster Immunoglobulin 250 mg solution for injection
Human Varicella-Zoster Immunoglobulin
Bio Products Laboratory Ltd., Dagger Lane, Elstree Hertfordshire, WD6 3BX, United Kingdom
20/02/2012
AA267/00101
Malta
Piperacillin/Tazobactam 4g/0.5g Powder for Solution for Infusion
Piperacillin 4g/vial (as sodium salt); Tazobactam 0.5g/vial (as sodium salt)
Stragen UK Ltd., Castle Court 41, London Road, Reigate, Surrey, RH2PRJ, United Kingdom
07/02/2012
AA267/00102
Malta
Piperacillin/Tazobactam 2 g/0.25 g, Powder for solution for infusion
Piperacillin 2g/vial (as sodium); Tazobactam 0.25g (as sodium)
Stragen UK Ltd., Castle Court, 41 London Road, Reigate, Surrey, UK
29/05/2013
AA267/00201
Malta
Cyproterone Acetate 50mg Tablets
Cyproterone Acetate 50mg
Stragen UK Ltd., Castle Court 41, London Road, Reigate, Surrey, RH2PRJ, United Kingdom
23/03/2012
AA267/00301
Malta
Sunya 20/75 coated tablets
Ethinylestradiol 20mcg; Gestodene 75mcg
Stragen UK Ltd., Castle Court 41, London Road, Reigate, Surrey, RH2PRJ, United Kingdom
23/03/2012
AA267/00401
Malta
Katya 30/75 coated tablets
Ethinylestradiol 30mcg; Gestodene 75mcg
Stragen UK Ltd., Castle Court 41, London Road, Reigate, Surrey, RH2PRJ, United Kingdom
26/03/2012
AA267/00501
Malta
Clairette 2000/35 Tablets
Cyproterone Acetate 2mg; ethinylestradiol 35mcg
Stragen UK Ltd., Castle Court 41, London Road, Reigate, Surrey, RH2PRJ, United Kingdom
04/04/2012
AA269/00101
Malta
Lipsore 5% w/w Cream
Aciclovir 50mg/g
Relonchem Ltd., 27, Old Gloucester Street, London, WCI 3XX, United Kingdom
20/02/2012
AA271/00101
Malta
Riastap 1g, powder for solution for injection / infusion
Human Fibrinogen 1g/vial
CSL Behring UK Ltd., Hayworth House, Market Place, Haywards Heath, West Sussex RH16 1DB, United Kingdom
01/02/2012
AA273/00101
Malta
Utabon 35 micrograms/pulsation nasal pulverisation
Oxymetazoline Hydrochloride 0.5mg/ml
Uriach-Aquilea OTC, S.L., Av. Cami Reial, 51-57, 08184 Palau- solita I Plegamans, Barcelona, Spain
20/02/2012
AA278/00101
Malta
Fluvoxamine 100 mg film-coated tablets
Fluvoxamine Maleate 100mg
Tillomed Laboratories Limited, 3 Howard Road, Eaton Socon, St. Neots, Cambridgeshire PE19 8ET, United Kingdom
23/03/2012
AA278/00201
Malta
Carvedilol 6.25mg Tablets
Carvedilol 6.25mg
Tillomed Laboratories Limited, 3 Howard Road, Eaton Socon, St. Neots, Cambridgeshire PE19 8ET, United Kingdom
02/04/2012
AA278/00202
Malta
Carvedilol 25mg Tablets
Carvedilol 25mg
Tillomed Laboratories Limited, 3 Howard Road, Eaton Socon, St. Neots, Cambridgeshire PE19 8ET, United Kingdom
02/04/2012
AA291/00101
Malta
Ebernet 1% Cream
Eberconazole 10mg/g (as nitrate)
Laboratorios SALVAT S.A., Calle Gall, 30-36 08950-Esplugues de Llobregat, Barcelona, Spain
16/03/2012
AA291/00201
Malta
Levogastrol 25 mg tablets
Levosulpiride 25mg
Laboratorios Salvat S.A., C/Gall, 30-36, 08950, Esplugues de Llobregat, Spain
15/06/2012
AA292/00101
Malta
Fluconazole 2mg/ml Solution for Infusion
Fluconazole 2mg/ml
Villerton Invest S.A., 40 Avenue Monterey, L-2163, Luxembourg
20/03/2012
AA292/00201
Malta
Clindamycin 150mg/ml, solution for injection
Clindamycin 150mg/ml (as phosphate)
Villerton Invest S.A., 40 Avenue Monterey, L-2163, Luxembourg
23/03/2012
AA292/00301
Malta
Ceftriaxone 250mg powder for solution for injection
Ceftriaxone 250mg (as sodium)
Villerton Invest S.A., 40 Avenue Monterey, L-2163, Luxembourg
23/03/2012
AA292/00302
Malta
Ceftriaxone 1g powder for solution for injection
Ceftriaxone 1g (as sodium)
Villerton Invest S.A., 40 Avenue Monterey, L-2163, Luxembourg
23/03/2012
AA292/00303
Malta
Ceftriaxone 2g powder for solution for injection
Ceftriaxone 2g (as sodium)
Villerton Invest S.A., 40 Avenue Monterey, L-2163, Luxembourg
23/03/2012
AA292/00401
Malta
Cefotaxime Sodium for Injection
Cefotaxime 500mg/vial
Villerton Invest S.A., 40 Avenue Monterey, L-2163, Luxembourg
05/07/2012
AA292/00402
Malta
Cefotaxime Sodium for Injection
Cefotaxime 1g/vial
Villerton Invest S.A., 40 Avenue Monterey, L-2163, Luxembourg
05/07/2012
AA292/00501
Malta
Ciprofloxacin 2mg/ml solution for infusion
Ciprofloxacin 2mg/ml (as lactate) in 50ml, 100ml and 200ml infusion bags
Villerton Invest S.A., 40 Avenue Monterey, L-2163, Luxembourg
13/04/2012
AA292/00601
Malta
Cefuroxime 250mg Powder for Injection
Cefuroxime 250mg (as sodium salt)
Villerton Invest S.A., 40 Avenue Monterey, L-2163, Luxembourg
12/04/2012
AA292/00701
Malta
Ceftazidime 500mg Powder for Solution for Injection
Ceftazidime 500mg (as pentahydrate)
Villerton Invest S.A., 40 Avenue Monterey, L-2163, Luxembourg
16/04/2012
AA292/00702
Malta
Ceftazidime 1g Powder for Solution for Injection
Ceftazidime 1g (as pentahydrate)
Villerton Invest S.A., 40 Avenue Monterey, L-2163, Luxembourg
16/04/2012
AA292/00703
Malta
Ceftazidime 2g Powder for Solution for Injection
Ceftazidime 2g (as pentahydrate)
Villerton Invest S.A., 40 Avenue Monterey, L-2163, Luxembourg
16/04/2012
AA304/00101
Malta
Clodivac Suspension for Injection. Diphtheria and tetanus adsorbed, with reduced antigen content.
Tetanus Toxoid not less than 40IU/0.5ml dose; Diphteria Toxoid not less than 5IU/0.5ml dose
IBSS Biomed S.A., AL. Sosnowa 8, 30-224 Krakow, Poland
06/09/2012
AA305/00101
Malta
Eltroxin 25 mcg/5ml Oral Solution
Levothyroxine Sodium 25mcg/5ml
Mercury Pharmaceuticals Ltd., No. 1 Croydon, 12-16 Addiscombe Road, Croydon CR0 0XT, United Kingdom
20/09/2012
AA305/00102
Malta
Eltroxin 50 mcg/5ml Oral Solution
Levothyroxine Sodium 50mcg/5ml
Mercury Pharmaceuticals Ltd., No. 1 Croydon, 12-16 Addiscombe Road, Croydon CR0 0XT, United Kingdom
20/09/2012
AA305/00103
Malta
Eltroxin 100 mcg/5ml Oral Solution
Levothyroxine Sodium 100mcg/5ml
Mercury Pharmaceuticals Ltd., No. 1 Croydon, 12-16 Addiscombe Road, Croydon CR0 0XT, United Kingdom
20/09/2012
AA305/00201
Malta
Bupivacaine Hydrochloride 0.5% w/v Solution for Injection
Bupivacaine Hydrochloride Anhydrous 50mg/10ml
Mercury Pharmaceuticals (Ireland) Limited, 4045, Kingswood Road, City West Business Park, Co, Dublin, Ireland
27/12/2012
AA305/00301
Malta
Furadantin 25mg/5ml Oral Suspension OR Nitrofurantoin 25mg/5ml Oral Suspension
Nitrofurantoin 25mg/5ml
Mercury Pharmaceuticals Ltd., No. 1 Croydon, 12-16 Addiscombe Road, Croydon CR0 0XT, UK
23/05/2013
AA305/00401
Malta
Codipar 15 mg/ 500 mg Capsules
Paracetamol 500mg; Codeine Phosphate Hemihydrate 15mg
Mercury Pharmaceuticals Ltd., No. 1 Croydon, 12-16 Addiscombe Road, Croydon CR0 0XT, UK
08/01/2014
AA447/00303
Malta
Bactroban 2% cream
Mupirocin 20mg/g
Beecham Group PLC, 980, Great West Road, Brentford, Middlesex TW8 9GS, United Kingdom
31/01/2012
AA460/00701
Malta
Panadol Advance 500mg Film Coated Tablets
Paracetamol 500mg
GlaxoSmithKline Consumer Healthcare (Ireland) Ltd., Stonemasons Way, Rathfarnham, Dublin 16, Ireland
31/07/2009
AA460/00801
Malta
Flixonase Allergy Relief 50 micrograms per dose Nasal Spray
Fluticasone Propionate 50mcg/100mg (1 actuation)
GlaxoSmithKline Consumer Healthcare (Ireland) Ltd., Stonemasons Way, Rathfarnham, Dublin 16, Ireland
29/01/2011
AA497/00401
Malta
Metformin Coated Tablets 500mg
Metformin Hydrochloride 500mg
Europharma Ltd., Catalunya Buildings, Psaila Street, Birkirkara, Malta.
07/05/2010
AA497/00501
Malta
Gliclazide 80mg Tablets
Gliclazide 80mg
Europharma Ltd., Catalunya Buildings, Psaila Street, Birkirkara, Malta.
20/10/2010
AA497/00601
Malta
Vapress 80 mg film-coated tablets
Valsartan 80mg
Europharma Ltd., Catalunya Buildings, Psaila Street, Birkirkara, Malta.
15/10/2013
AA497/00602
Malta
Vapress 160 mg film-coated tablets
Valsartan 160mg
Europharma Ltd., Catalunya Buildings, Psaila Street, Birkirkara, Malta.
15/10/2013
AA500/00201
Malta
Morphine Hydrochoride Molteni 20mg/ml Solution for Injection
Morphine Hydrochloride 20mg/ml
L.Molteni and C. dei F.lli Alitti Societa di Esercizio S.p.A, Strada Statale 67, Fraz Granatieri, Scandicci, Firenze, Italy
02/10/2008
AA505/01503
Malta
Solu-Medrone 500 mg methylprednisolone sodium succinate for injection
Methylprednisolone 500mg (as sodium succinate)
Pfizer Hellas S.A., 234, Messoghion Ave., Neo Psychiko 15451, Athens, Greece
28/10/2008
AA505/03306
Malta
Epanutin 30mg/5ml Oral Suspension
Phenytoin 30mg/5ml
Pfizer Hellas S.A., 234, Messoghion Ave., Neo Psychiko 15451, Athens, Greece
08/02/2008
AA505/03307
Malta
Epanutin Ready Mixed Parenteral 250mg/5ml Solution for Injection or Infusion
Phenytoin Sodium 50mg/ml (250mg/5ml ampoule)
Pfizer Hellas S.A., 234, Messoghion Ave., Neo Psychiko 15451, Athens, Greece
08/02/2008
AA505/03309
Malta
Epanutin 300mg Capsules Hard
Phenytoin Sodium 300mg
Pfizer Hellas S.A., 234, Messoghion Ave., Neo Psychiko 15451, Athens, Greece
19/09/2012
AA505/03310
Malta
Epanutin 25mg Capsules Hard
Phenytoin Sodium 25mg
Pfizer Hellas S.A., 234, Messoghion Ave., Neo Psychiko 15451, Athens, Greece
19/09/2012
AA505/03405
Malta
Diflucan Intravenous Infusion
Fluconazole 2mg/ml
Pfizer Hellas S.A., 234, Messoghion Ave., Neo Psychiko 15451, Athens, Greece
04/08/2008
AA505/05101
Malta
Cyklokapron Solution for Irrigation 500mg/5ml
Tranexamic Acid 500mg
Pfizer Hellas S.A., 234, Messoghion Ave., Neo Psychiko 15451, Athens, Greece
29/09/2008
AA505/05201
Malta
Cytotec Tablets 200mcg/Tab
Misoprostol 200mcg
Pfizer Hellas S.A., 234, Messoghion Ave., Neo Psychiko 15451, Athens, Greece
02/10/2008
AA505/05301
Malta
Solu-Cortef 100 mg
Hydrocortisone 100mg (as sodium succinate)
Pfizer Hellas S.A., 234, Messoghion Ave., Neo Psychiko 15451, Athens, Greece
11/03/2009
AA505/05401
Malta
Cardura XL Tablets 4mg
Doxazosin 4mg (as mesilate)
Pfizer Hellas S.A., 234, Messoghion Ave., Neo Psychiko 15451, Athens, Greece
12/01/2010
AA505/07601
Malta
Meningitec suspension for injection in pre-filled syringe. Meningococcal serogroup C oligosaccharide conjugate vaccine (adsorbed)
Neisseria meningitidis (strain C11) Serogroup C oligosaccharide 10 micrograms/0.5ml dose, Conjugated to Corynebacterium diphtheriaeCRM197 carrier protein approximately 15 micrograms/0.5ml dose, Adsorbed on aluminium phosphate 0.125 mg Al3+
Pfizer Hellas S.A., 234, Messoghion Ave., Neo Psychiko 15451, Athens, Greece
27/08/2012
AA506/00101
Malta
Fleet Ready-to-Use 21.4g/9.4g Enema
Sodium Dihydrogen Phosphate Dihydrate 18.1%w/v, Disodium Phosphate Dodecahydrate 8%w/v
Laboratorios Casen-Fleet S.L.U., Autovia de Logrono, km 13,300, 50180 Utebo, Zaragoza, Spain
18/01/2008
AA513/00110
Malta
Canesten Oral & Cream Duo
Fluconazole 150mg, Hydrocortisone 2% w/w
Bayer PLC, Consumer Care Division, Bayer House, Strawberry Hill, Newbury, Berkshire RG14 1JA, United Kingdom
26/07/2007
AA513/00114
Malta
Canesten Hydrocortisone
Clotrimazole 1% w/w; Hydrocortisone 1% w/w
Bayer PLC, Consumer Care Division, Bayer House, Strawberry Hill, Newbury, Berkshire, RG14 1JA, United Kingdom
03/12/2013
AA513/01102
Malta
Germolene Antiseptic Cream
Phenol 1.2%w/w; Chlorhexidine Digluconate 0.25%w/w
Bayer PLC, Consumer Care Division, Bayer House, Strawberry Hill, Newbury, Berkshire RG14 1JA, United Kingdom
09/11/2007
AA513/01201
Malta
Gadovist 1.0 mmol/ml solution for injection pre-filled syringe
Gadobutrol 604.72 mg/ml (equivalent to 1.0 mmol gadobutrol containing 157.25 mg gadolinium)
Bayer PLC, Bayer House, Strawberry Hill, Newbury, Berkshire RG14 1JA, United Kingdom
29/08/2008
AA513/01202
Malta
Gadovist 1.0 mmol/ml solution for injection
Gadobutrol 604.72 mg/ml (equivalent to 1.0 mmol gadobutrol containing 157.25 mg gadolinium)
Bayer PLC, Bayer House, Strawberry Hill, Newbury, Berkshire RG14 1JA, United Kingdom
29/08/2008
AA513/01601
Malta
Rennie Dual Action Tablets, Chewable Tablets
Alginic acid 150mg, Calcium carbonate 625mg, Heavy magnesium carbonate 73.5mg
Bayer PLC, Consumer Care Division, Bayer House, Strawberry Hill, Newbury, Berkshire RG14 1JA, United Kingdom
12/01/2009
AA513/01602
Malta
Rennie Sugar Free
Calcium Carbonate 680mg, Heavy Magnesium Carbonate 80mg
Bayer PLC, Consumer Care Division, Bayer House, Strawberry Hill, Newbury, Berkshire RG14 1JA, United Kingdom
28/03/2012
AA513/01701
Malta
Germoloids HC Spray
Hydrocortisone 0.2%w/w, Lidocaine Hydrochloride 1.000%w/w
Bayer PLC, Consumer Care Division, Bayer House, Strawberry Hill, Newbury, Berkshire RG14 1JA, United Kingdom
13/03/2009
AA513/01801
Malta
Cystopurin Granules 3g
Potassium Citrate 3.000g
Bayer PLC, Consumer Care Division, Bayer House, Strawberry Hill, Newbury, Berkshire RG14 1JA, United Kingdom
09/03/2009
AA513/01901
Malta
Kwells Kids 150 microgram tablets
Hyoscine Hydrobromide 150mg
Bayer PLC, Consumer Care Division, Bayer House, Strawberry Hill, Newbury, Berkshire RG14 1JA, United Kingdom
31/03/2009
AA513/01902
Malta
Kwells 300 microgram tablets
Hyoscine Hydrobromide 300mg
Bayer PLC, Consumer Care Division, Bayer House, Strawberry Hill, Newbury, Berkshire RG14 1JA, United Kingdom
31/03/2009
AA513/02201
Malta
Rennie Ice
Calcium Carbonate 680mg, Heavy Magnesium Carbonate 80mg
Bayer PLC, Consumer Care Division, Bayer House, Strawberry Hill, Newbury, Berkshire RG14 1JA, United Kingdom
07/01/2010
AA513/02301
Malta
Paracodol tablets
Paracetamol 520mg (as Paracetamol DC), Codeine Phosphate Hemihydrate 8.0mg
Bayer PLC, Consumer Care Division, Bayer House, Strawberry Hill, Newbury, Berkshire RG14 1JA, United Kingdom
07/01/2010
AA513/02501
Malta
Pro Plus
Anhydrous Caffeine 50mg
Bayer PLC, Consumer Care Division, Bayer House, Strawberry Hill, Newbury, Berkshire RG14 1JA, United Kingdom
28/01/2010
AA513/02901
Malta
Paracodol Capsules
Paracetamol 500mg, Codeine Phosphate 8mg
Bayer PLC, Consumer Care Division, Bayer House, Strawberry Hill, Newbury, Berkshire RG14 1JA, United Kingdom
19/11/2010
AA513/03101
Malta
Canesten Thrush Cream
Clotrimazole 2% w/w
Bayer PLC, Consumer Care Division, Bayer House, Strawberry Hill, Newbury, Berkshire RG14 1JA, United Kingdom
12/10/2010
AA513/04501
Malta
Ciproxin 750mg Coated Tablets
Ciprofloxacin 750mg (as hydrochloride)
Bayer PLC, Pharma Division, Bayer House, Strawberry Hill, Newbury, Berkshire RG14 1JA, United Kingdom
14/04/2011
AA513/04601
Malta
Canesten Oral Capsule
Fluconazole 150mg
Bayer PLC, Consumer Care Division, Bayer House, Strawberry Hill, Newbury, Berkshire RG14 1JA, United Kingdom
01/09/2011
AA513/04701
Malta
Canesten Bifonazole Once Daily 1% w/w Cream
Bifonazole 1% w/w
Bayer PLC, Consumer Care Division, Bayer House, Strawberry Hill, Newbury, Berkshire RG14 1JA, United Kingdom
08/03/2012
AA513/05201
Malta
Feminax Ultra Tablets Gastro-Resistant 250mg
Naproxen 250mg
Bayer PLC, Bayer House, Strawberry Hill, Newbury, Berkshire RG14 1JA, United Kingdom
11/06/2013
AA515/03202
Malta
Ranitidine 150mg/10ml Oral Solution
Ranitidine 150mg/10ml (as hydrochloride)
AlphaFarma Ltd., Factory MRH12B, Mriehel Industrial Estate, B'Kara, Malta
14/10/2010
AA519/00602
Malta
Numark Nasal Decongestant Spray
Oxymetazoline Hydrochloride 0.05%w/v
Galpharm Healthcare Ltd., Hugh House, Upper cliffe Road, Dodworth Business Park, Dodworth, Barnsley, South Yorkshire, S75 3SP, United Kingdom
12/06/2007
AA519/01101
Malta
Paracetamol 500mg caplets
Paracetamol 500mg
Galpharm Healthcare Ltd., Hugh House, Upper cliffe Road, Dodworth Business Park, Dodworth, Barnsley, South Yorkshire, S75 3SP, United Kingdom
16/11/2007
AA519/01201
Malta
Galpharm Migraine Relief
Ibuprofen 200mg
Galpharm Healthcare Ltd., Hugh House, Upper cliffe Road, Dodworth Business Park, Dodworth, Barnsley, South Yorkshire, S75 3SP, United Kingdom
08/04/2010
AA521/02701
Malta
Puri-Nethol
Mercaptopurine 50mg
Medicem Limited, Villa Manuela, Triq Torri Mamo, Marsaskala, Malta
12/10/2008
AA521/02901
Malta
Neostigmine Solution Injection BP 2.5mg/ml
Neostigmine Methylsulphate 2.5mg/ml
Medicem Limited, Villa Manuela, Triq Torri Mamo, Marsaskala, Malta
01/10/2008
AA521/03001
Malta
Kay-Cee-L Syrup
Potassium Chloride BP 7.5%w/v
Medicem Limited, Villa Manuela, Triq Torri Mamo, Marsaskala, Malta
01/10/2008
AA521/03201
Malta
Vepesid Capsule 50mg
Etoposide 50mg
Medicem Limited, Villa Manuela, Triq Torri Mamo, Marsaskala, Malta
24/02/2009
AA521/03501
Malta
Lyflex
Baclofen 5mg/5ml
Medicem Limited, Villa Manuela, Triq Torri Mamo, Marsaskala, Malta
13/05/2009
AA521/03601
Malta
Allopurinol Tablets 300mg
Allopurinol 300mg
Medicem Limited, Villa Manuela, Triq Torri Mamo, Marsaskala, Malta
10/12/2009
AA521/05201
Malta
Naprosyn EC 500mg Gastro-resistant Tablets
Naproxen 500mg
Medicem Limited, Villa Manuela, Triq Torri Mamo, Marsaskala, Malta
08/11/2011
AA521/05301
Malta
Puri-Nethol Tablets 50mg
Mercaptopurine 50mg
Medicem Limited, Villa Manuela, Triq Torri Mamo, Marsaskala, Malta
24/12/2011
AA521/05401
Malta
Ceftal 250mg Film-Coated Tablets
Cefuroxime 250mg (as axetil)
Medicem Limited, Villa Manuela, Triq Torri Mamo, Marsaskala, Malta
10/05/2012
AA521/05402
Malta
Ceftal 500mg Film-Coated Tablets
Cefuroxime 500mg (as axetil)
Medicem Limited, Villa Manuela, Triq Torri Mamo, Marsaskala, Malta
10/05/2012
AA521/05801
Malta
Amoclav 500/125 mg film-coated tablets
Amoxicillin 500mg (as trihydrate); Clavulanic Acid 125mg (as potassium clavulanate)
Medicem Limited, Villa Manuela, Triq Torri Mamo, Marsaskala, Malta
28/06/2012
AA521/05901
Malta
Diclac 1% w/w Gel
Diclofenac Sodium 1% w/w
Medicem Limited, Villa Manuela, Triq Torri Mamo, Marsaskala, Malta
07/05/2012
AA521/05902
Malta
Diclac 50 mg Gastro-resistant Tablets
Diclofenac Sodium 50mg
Medicem Limited, Villa Manuela, Triq Torri Mamo, Marsaskala, Malta
07/05/2012
AA521/06001
Malta
Clorom 500 mg film-coated tablets
Clarithromycin 500mg
Medicem Limited, Villa Manuela, Triq Torri Mamo, Marsaskala, Malta
03/07/2012
AA521/06101
Malta
Domerid 10mg Tablets
Domperidone 10mg
Medicem Limited, Villa Manuela, Triq Torri Mamo, Marsaskala, Malta
02/07/2012
AA521/06201
Malta
Mefac 250mg Capsules Hard
Mefenamic Acid 250mg
Medicem Limited, Villa Manuela, Triq Torri Mamo, Marsaskala, Malta
02/07/2012
AA521/06401
Malta
Sodium Chloride Injection BP 0.9% w/v
Sodium Chloride 0.9% w/v
Medicem Limited, 57A, Ta Maggi Industrial Park, St Leonard Street, Xaghjra, L/O Zabbar, Malta
21/11/2012
AA521/06901
Malta
Deximune 50mg Capsules
Ciclosprin 50mg
Medicem Limited, 57A, Ta' Maggi Industrial Estate, Xaghjra, Malta
05/09/2013
AA521/06902
Malta
Deximune 25mg Capsules
Ciclosprin 25mg
Medicem Limited, 57A, Ta' Maggi Industrial Estate, Xaghjra, Malta
31/10/2013
AA526/00101
Malta
STUD 100 Desensitizing Spray for Men
Lidocaine Base USP 9.6% w/w
Pound International Ltd., 109, Baker Street, London, W1U 6RP, United Kingdom
30/07/2012
AA531/00101
Malta
MEDIFOLIN, 15 mg, capsules
Calcium Folinate 15mg
Laboratorio Medinfar - Produtos Farmaceuticos SA, Rua Manuel Ribeiro de Pavia, 1 - 1º, Venda Nova, 2700-547 Amadora, Portugal
01/08/2012
AA531/00201
Malta
Cinet 10mg tablets
Domperidone 10mg
Laboratorio Medinfar - Produtos Farmaceuticos SA, Rue Manuel Ribeiro de Pavia, 1-1 Venda Nova, 2700-547 Amadora, Portugal
28/10/2013
AA531/00202
Malta
CINET 1 mg/ml oral suspension
Domperidone 1mg/ml
Laboratorio Medinfar - Produtos Farmaceuticos SA, Rua Manuel Ribeiro de Pavia, 1 - 1º, Venda Nova, 2700-547 Amadora, Portugal
21/11/2013
AA531/00301
Malta
PEP-RANI, 50 mg/2 ml, solution for injection
Ranitidine 50mg/2ml (as hydrochloride)
Laboratorio Medinfar - Produtos Farmaceuticos SA, Rue Manuel Ribeiro de Pavia, 1-1 Venda Nova, 2700-547 Amadora, Portugal
28/10/2013
AA531/00401
Malta
Metoclopramide Medinfar
Metoclopramide hydrochloride 10mg/2ml
Laboratorio Medinfar - Produtos Farmaceuticos SA, Rua Manuel Ribeiro de Pavia, 1-1 Venda Nova, 2700-547 Amadora, Portugal
21/01/2014
AA531/00402
Malta
Metoclopramide Medinfar
Metoclopramide hydrochloride 10mg
Laboratorio Medinfar - Produtos Farmaceuticos SA, Rua Manuel Ribeiro de Pavia, 1-1 Venda Nova, 2700-547 Amadora, Portugal
14/01/2014
AA531/00501
Malta
Cicloviral 200mg tablets
Aciclovir 200mg
Laboratorio Medinfar - Produtos Farmaceuticos SA, Rue Manuel Ribeiro de Pavia, 1-1 Venda Nova, 2700-547 Amadora, Portugal
30/01/2014
AA531/00502
Malta
Cicloviral 800mg tablets
Aciclovir 800mg
Laboratorio Medinfar - Produtos Farmaceuticos SA, Rua Manuel Ribeiro de Pavia, 1-1 Venda Nova, 2700-547 Amadora, Portugal
30/01/2014
AA531/00601
Malta
ASP 100mg tablets
Acetylsalicylic acid 100mg
Laboratorio Medinfar - Produtos Farmaceuticos SA, Rua Manuel Ribeiro de Pavia, 1-1 Venda Nova, 2700-547 Amadora, Portugal
13/02/2014
AA544/00101
Malta
Ondansetron BMM Pharma 4 mg film-coated tablets
Ondansetron 4mg (as hydrochloride dihydrate)
BMM Pharma AB, Blasieholmsgatan 2 SE-111 48 Stockholm, Sweden
17/01/2013
AA544/00102
Malta
Ondansetron BMM Pharma 8 mg film-coated tablets
Ondansetron 8mg (as hydrochloride dihydrate)
BMM Pharma AB, Blasieholmsgatan 2 SE-111 48 Stockholm, Sweden
19/04/2013
AA561/00101
Malta
Dexamethasone 2mg Tablets
Dexamethasone 2mg
Auden Mckenzie (Pharma Division) Ltd., Mckenzie House, Bury Street, Ruislip Middlesex, HA4 7TL, United Kingdom
28/12/2012
AA561/00201
Malta
Hydrocortisone 10mg Tablets
Hydrocortisone 10mg
Auden Mckenzie (Pharma Division) Ltd., Mckenzie House, Bury Street, Ruislip Middlesex, HA4 7TL, United Kingdom
28/12/2012
AA561/00202
Malta
Hydrocortisone 20mg Tablets
Hydrocortisone 20mg
Auden Mckenzie (Pharma Division) Ltd., Mckenzie House, Bury Street, Ruislip Middlesex, HA4 7TL, United Kingdom
28/12/2012
AA561/00301
Malta
Tyvera Tablets 50mg
Thiamine Hydrochloride 50mg
Auden Mckenzie (Pharma Division) Ltd., Mckenzie House, Bury Street, Ruislip Middlesex, HA4 7TL, United Kingdom
28/12/2012
AA561/00501
Malta
Dapsone 100mg Tablets
Dapsone 100mg
Auden Mckenzie (Pharma Division) Ltd., Mckenzie House, Bury Street, Ruislip Middlesex, HA4 7TL, United Kingdom
13/09/2013
AA565/00101
Malta
Provera Tablets 100mg
Medroxyprogesterone Acetate 100mg
Central Procurement & Supplies Unit, St Luke's Square, G' Mangia, Malta
06/08/2012
AA565/00201
Malta
Warfarin Tablets 1mg
Warfarin Sodium 1mg
Central Procurement & Supplies Unit, St Luke's Square, G' Mangia, Malta
22/08/2012
AA565/00202
Malta
Warfarin Tablets 3mg
Warfarin Sodium 3mg
Central Procurement & Supplies Unit, St Luke's Square, G' Mangia, Malta
22/08/2012
AA565/00203
Malta
Warfarin Tablets 5mg
Warfarin Sodium 5mg
Central Procurement & Supplies Unit, St Luke's Square, G' Mangia, Malta
22/08/2012
AA565/00301
Malta
Diethylstilbestrol 5 mg Tablets
Diethylstilbestrol 5mg
Central Procurement & Supplies Unit, St. Luke's Square, G'mangia, Malta
15/03/2013
AA565/00401
Malta
Levodopa/benserazide 100 mg/25 mg Capsules
Levodopa 100mg; Benserazide Hydrochloride 25mg
Central Procurement & Supplies Unit, St. Luke's Square, G'mangia, Malta
25/07/2013
AA565/00501
Malta
Phenytoin Sodium Flynn 100mg Hard Capsules
Phenytoin Sodium 100mg
Central Procurement & Supplies Unit, St. Luke's Square, G'mangia, Malta
02/09/2013
AA565/00502
Malta
Phenytoin Sodium Flynn 50 mg Hard Capsules
Phenytoin Sodium 50mg
Central Procurement & Supplies Unit, St. Luke's Square, G'mangia, Malta
24/10/2013
AA565/00503
Malta
Phenytoin Sodium Flynn 300 mg Hard Capsules
Phenytoin Sodium 300mg
Central Procurement & Supplies Unit, St. Luke's Square, G'mangia, Malta
24/10/2013
AA565/00601
Malta
Symmetrel capsules 100mg
Amantadine Hydrochloride 100mg
Central Procurement & Supplies Unit, St. Luke's Square, G'mangia, Malta
21/10/2013
AA565/00701
Malta
Sodium Cromoglicate 2% w/v Eye Drops
Sodium Cromoglycate 2% w/v
Central Procurement & Supplies Unit, St. Luke's Square, G'mangia, Malta
15/11/2013
AA565/00801
Malta
Asacol 400mg MR Tablets
Mesalazine 400mg
Central Procurement & Supplies Unit, St Luke's Square, G' Mangia, Malta
29/11/2013
AA573/01501
Malta
PEDIACEL. Suspension for Injection. Diphtheria, tetanus, five component acellular pertussis, inactivated poliomyelitis and Haemophilus influenzae type b conjugate vaccine (adsorbed)
Each 0.5 millilitre dose contains: Purified diphtheria toxoid not less than 30 international units (15 Lf), Purified tetanus toxoid not less than 40 international units (5 Lf), Purified pertussis toxoid (PT) 20 micrograms, Purified filamentous haemagglutinin (FHA) 20 micrograms, Purified fimbriae types 2 and 3 (FIM) 5 micrograms, Purified pertactin (PRN) 3 micrograms, Inactivated type 1 poliovirus (Mahoney) 40 D antigen units, Inactivated type 2 poliovirus (MEF-1) 8 D antigen units, Inactivated type 3 poliovirus (Saukett) 32 D antigen units, Haemophilus influenzae type b polysaccharide, (polyribosylribitol phosphate) 10 micrograms, conjugated to tetanus toxoid (PRP-T) 20 micrograms
Sanofi Pasteur S.A., 2, Avenue Pont Pasteur, 69007 Lyon, France
02/02/2010
AA573/01701
Malta
DULTAVAX, suspension for injection in a prefilled syringe. Diphtheria, tetanus and poliomyelitis (inactivated) vaccine (adsorbed, reduced antigen(s) content).
One 0.5 ml dose contains: Diphtheria toxoid ≥ 2 IU, Tetanus toxoid ≥2 IU, Poliovirus (inactivated) Type 1 poliovirus (Mahoney strain) 40 DU - Type 2 poliovirus (MEF-1 strain) 8 DU - Type 3 poliovirus (Saukett strain) 32 DU
Sanofi Pasteur S.A., 2, Avenue Pont Pasteur, 69007 Lyon, France
15/09/2011
AA574/01001
Malta
Simvastatin 80mg film-coated tablets
Simvastatin 80mg
Arrow Generics Limited, Unit 2, Eastman Way, Stevenage, Herts, SG1 4SZ, United Kingdom
14/08/2007
AA574/01002
Malta
Simvastatin 10mg film-coated tablets
Simvastatin 10mg
Arrow Generics Limited, Unit 2, Eastman Way, Stevenage, Herts, SG1 4SZ, United Kingdom
15/11/2007
AA574/01003
Malta
Simvastatin 20mg film-coated tablets
Simvastatin 20mg
Arrow Generics Limited, Unit 2, Eastman Way, Stevenage, Herts, SG1 4SZ, United Kingdom
15/11/2007
AA574/01004
Malta
Simvastatin 40mg film-coated tablets
Simvastatin 40mg
Arrow Generics Limited, Unit 2, Eastman Way, Stevenage, Herts, SG1 4SZ, United Kingdom
15/11/2007
AA586/01601
Malta
Ebexantron 2mg/ml Concentrate for production of Solution for Infusion
Mitoxantrone 2mg/ml (as hydrochloride)
Ebewe Pharma GmbH Nfg. KG, Mondseestrasse 11, 4866 Unterach Austria
03/03/2010
AA592/00201
Malta
Feminax Express Tablets 342 mg
Ibuprofen 200mg (as ibuprofen lysine 342mg)
Wrafton Laboratories Ltd., Wrafton, Braunton, North Devon, EX33 2DL, United Kingdom
26/12/2011
AA592/00301
Malta
Numark Flu All-In-One Chesty Cough & Cold Tablets
Paracetamol 250mg; Guaifenesin 100mg; Phenylephrine Hydrochloride 5mg
Wrafton Laboratories Ltd., Wrafton, Braunton Devon, EX33 2 DL, United Kingdom
31/12/2012
AA592/00302
Malta
Numark Max Strength Cold & Flu Capsules, hard
Paracetamol 500mg; Caffeine 25mg; Phenylephrine Hydrochloride 6.1mg
Wrafton Laboratories Ltd., Wrafton, Braunton Devon, EX33 2 DL, United Kingdom
31/12/2012
AA604/00401
Malta
Elicea 10 mg film-coated tablets
Escitalopram 10mg (as oxalate)
KRKA DD Novo Mesto, Smarjeska cesta 6, 8501 Novo Mesto, Slovenia
16/04/2012
AA604/00501
Malta
Neoseptolete with lemon flavour 1.2 mg lozenge
Cetylpyridinium Chloride 1.2mg
KRKA DD Novo Mesto, Smarjeska cesta 6, 8501 Novo Mesto, Slovenia
14/06/2012
AA604/00502
Malta
Neoseptolete with wild cherry flavour 1.2 mg lozenges
Cetylpyridinium Chloride 1.2mg
KRKA DD Novo Mesto, Smarjeska cesta 6, 8501 Novo Mesto, Slovenia
14/06/2012
AA604/00601
Malta
Naklofen 11.6 mg/g Gel
Diclofenac Diethylammonium 11.6mg/g
KRKA DD Novo Mesto, Smarjeska cesta 6, 8501 Novo Mesto, Slovenia
12/06/2012
AA604/00701
Malta
Rutacid 500 mg chewable tablets
Hydrotalcite 500mg
KRKA DD Novo Mesto, Smarjeska cesta 6, 8501 Novo Mesto, Slovenia
15/06/2012
AA604/00801
Malta
Daleron COLD3 325 mg/30 mg/15 mg film-coated tablets
Paracetamol 325mg; Pseudoephedrine Hydrochloride 30mg; Dextrometorphan Hydrobromide 15mg
KRKA DD Novo Mesto, Smarjeska cesta 6, 8501 Novo Mesto, Slovenia
12/06/2012
AA604/00901
Malta
Septolete plus with honey and lime flavour 5 mg/1 mg lozenges
Cetylpyridinium Chloride 1mg; Benzocaine 5mg
KRKA DD Novo Mesto, Smarjeska cesta 6, 8501 Novo Mesto, Slovenia
11/06/2012
AA604/01001
Malta
Fromilid uno 500mg Prolonged Release Tablets
Clarithromycin 500mg
KRKA DD Novo Mesto, Smarjeska cesta 6, 8501 Novo Mesto, Slovenia
11/07/2012
AA604/01002
Malta
Fromilid 500mg film-coated tablet
Clarithromycin 500mg
KRKA DD Novo Mesto, Smarjeska cesta 6, 8501 Novo Mesto, Slovenia
13/07/2012
AA604/01003
Malta
Fromilid 250mg film-coated tablet
Clarithromycin 250mg
KRKA DD Novo Mesto, Smarjeska cesta 6, 8501 Novo Mesto, Slovenia
16/07/2012
AA604/01101
Malta
Ciprinol 250mg film-coated tablets
Ciprofloxacin 250mg (as hydrochloride)
KRKA DD Novo Mesto, Smarjeska cesta 6, 8501 Novo Mesto, Slovenia
23/07/2012
AA604/01102
Malta
Ciprinol 500mg film-coated tablets
Ciprofloxacin 500mg (as hydrochloride)
KRKA DD Novo Mesto, Smarjeska cesta 6, 8501 Novo Mesto, Slovenia
23/07/2012
AA626/00101
Malta
Alphagan 0.2% w/v (2mg/ml) eye drops solution
Brimonidine 0.2% w/v (2.0mg/ml) (as tartrate)
Allergan Services International Ltd., Longphort House, Earlsfort Centre, Lower Leeson Street, Dublin 2, Ireland
10/05/2007
AA628/06201
Malta
Bezalip
Bezafibrate 200mg
Actavis Group PTC ehf, Revkjavikurvegi 76-78, 220 Hafnarfjordur, Iceland.
22/01/2009
AA628/06202
Malta
Bezalip Mono
Bezafibrate 400mg
Actavis Group PTC ehf, Revkjavikurvegi 76-78, 220 Hafnarfjordur, Iceland.
22/01/2009
AA628/10001
Malta
Famciclovir 250mg Tablets
Famciclovir 250mg
Actavis Group PTC ehf, Revkjavikurvegi 76-78, 220 Hafnarfjordur, Iceland.
23/03/2012
AA628/10301
Malta
Vinorelbine 10mg/ml concentrate for solution for infusion
Vinorelbine 10mg/ml (as tartrate)
Actavis Group PTC ehf, Revkjavikurvegi 76-78, 220 Hafnarfjordur, Iceland.
12/04/2012
AA628/10901
Malta
Paracetamol Actavis 10 mg/ml solution for infusion
Paracetamol 10mg/ml
Actavis Group PTC ehf, Revkjavikurvegi 76-78, 220 Hafnarfjordur, Iceland.
10/01/2013
AA628/11801
Malta
Anastrozole 1mg Tablets
Anastrozole 1mg
Actavis Group PTC ehf, Revkjavikurvegi 76-78, 220 Hafnarfjordur, Iceland.
15/11/2013
AA630/00201
Malta
Murine Irritation & Redness Relief
Naphazoline Hydrochloride 0.012%w/v
Prestige Brands (UK) Ltd., 3, Scotlands Drive, Farnham Common, Slough, Berkshire SL2 3ES, United Kingdom
05/09/2007
AA630/00301
Malta
Ultra Chloraseptic Anaesthetic Throat Spray
Benzocaine 0.71 %w/w
Prestige Brands (UK) Ltd., 3, Scotlands Drive, Farnham Common, Slough, Berkshire SL2 3ES, United Kingdom
20/03/2008
AA662/00101
Malta
AmBisome Liposomal Amphotericin B 50mg Powder for concentrate for liposomal dispersion for Infusion
Amphotericin 50mg/vial (Amphotericin B 4mg/ml after reconstitution)
Gilead Sciences International Ltd., Flowers Building, Granta Park, Abington, Cambridge CB21 6GT, United Kingdom
17/01/2007
AA671/00102
Malta
TCP Sore Throat Lozenge
Hexylresorcinol 2.4mg
Alston Garrard & Co. Ltd., Modbury House, New Mills Business Park, Modbury, Devon, PL21 0TP, United Kingdom
10/08/2007
AA671/00104
Malta
TCP Liquid Antiseptic
Phenol 0.175% w/v, halogenated phenols 0.68% w/v.
Alston Garrard & Co. Ltd., Modbury House, New Mills Business Park, Modbury, Devon, PL21 0TP, United Kingdom
10/08/2007
AA671/00201
Malta
Savlon Dry; Savlon Dry Antiseptic
Povidone-Iodine 1.14%w/w
Alston Garrard & Co. Ltd., Modbury House, New Mills Business Park, Modbury, Devon, PL21 0TP, United Kingdom
17/09/2010
AA671/00202
Malta
Savlon Antiseptic Cream
Cetrimide 0.5%w/w, Chlorhexidine Gluconate 0.1%w/w
Alston Garrard & Co. Ltd., Modbury House, New Mills Business Park, Modbury, Devon, PL21 0TP, United Kingdom
23/09/2010
AA671/00203
Malta
Savlon Antiseptic Liquid
Cetrimide 3.0%w/v; Chlorhexidine Gluconate 0.3%w/v
Alston Garrard & Co. Ltd., Modbury House, New Mills Business Park, Modbury, Devon, PL21 0TP, United Kingdom
14/10/2010
AA671/00401
Malta
Tixylix Baby Syrup; Tixylix Toddler Syrup
Glycerol 0.75ml/5ml
Alston Garrard & Co. Ltd., Modbury House, New Mills Business Park, Modbury, Devon, PL21 0TP, United Kingdom
10/09/2010
AA671/00403
Malta
Tixylix Chesty Cough
Guaifenesin 50mg/5ml
Alston Garrard & Co. Ltd., Modbury House, New Mills Business Park, Modbury, Devon, PL21 0TP, United Kingdom
09/09/2010
AA671/00501
Malta
Abidec Multivitamin Drops
1333 IU retinol (as vitamin A palmitate), 400 IU ergocalciferol solution, 0.4 mg thiamine hydrochloride, 0.8 mg riboflavin, 0.8 mg pyridoxine hydrochloride, 8 mg nicotinamide, and 40 mg ascorbic acid in each 0.6 ml dose
Alston Garrard & Co. Ltd., Modbury House, New Mills Business Park, Modbury, Devon, PL21 0TP, United Kingdom
05/09/2012
AA672/00102
Malta
Ondemet
Ondansetron 4mg
Beacon Pharmaceuticals Ltd., The Regent, The Broadway, Crowborough, East Sussex, TN6 1DA, United Kingdom
16/10/2008
AA672/00103
Malta
Ondemet 2 mg/ml Injection
Ondansetron 2mg/ml (4mg per 2ml vials and 8mg per 4ml vials)
Beacon Pharmaceuticals Ltd., The Regent, The Broadway, Crowborough, East Sussex, TN6 1DA, United Kingdom
10/06/2010
AA672/00601
Malta
Colistimethate Sodium 1 Million I.U. Powder for Solution for Injection
Colistimethate Sodium 1Million I.U.
Beacon Pharmaceuticals Ltd., Tunbridge Wells, Kent, TN1 1YG, United Kingdom
16/09/2010
AA672/00801
Malta
Evoxil 500mg film coated tablet
Levofloxacin 500mg (as hemihydrate)
Beacon Pharmaceuticals Ltd., The Regent, The Broadway, Crowborough, East Sussex, TN6 1DA, United Kingdom
02/08/2012
AA672/00802
Malta
Evoxil Solution for Infusion 5mg/ml
Levofloxacin 5mg/ml
Beacon Pharmaceuticals Ltd., The Regent, The Broadway, Crowborough, East Sussex, TN6 1DA, United Kingdom
26/09/2013
AA672/00901
Malta
Phenylephrine 10 mg/ml Solution for Injection or Infusion
Phenylephrine Hydrochloride 10mg/ml
Beacon Pharmaceuticals Ltd., 85, High Street, Tunbridge Wells, Kent TN1 1YG, United Kingdom
08/11/2012
AA672/01001
Malta
Methylprednisolone 500 mg powder and solvent for solution for injection/infusion
Methylprednisolone 500mg (as sodium succinate)
Beacon Pharmaceuticals Ltd., The Regent, The Broadway, Crowborough, East Sussex, TN6 1DA, United Kingdom
21/11/2013
AA685/01101
Malta
Alendronic Acid
Alendronic Acid 70mg (equivalent to Alendronate Sodium 91.36mg)
Sandoz d.d., Verovskova 57, 1000 Ljubljana, Slovenia
27/03/2009
AA685/01201
Malta
Co-amoxiclav Powder for Oral Suspension
Clavulanic Acid 57mg/5ml; Amoxicillin 400mg/5ml
Sandoz d.d., Verovskova 57, 1000 Ljubljana, Slovenia
27/01/2009
AA685/01202
Malta
Co-Amoxiclav Coated Tablets 250mg+125mg
Clavulanic Acid 125mg; Amoxicillin 250mg
Sandoz d.d., Verovskova 57, 1000 Ljubljana, Slovenia
13/03/2009
AA685/01203
Malta
Co-Amoxiclav Coated Tablets 500mg + 125mg
Clavulanic Acid 125mg; Amoxicillin 500mg
Sandoz d.d., Verovskova 57, 1000 Ljubljana, Slovenia
03/03/2009
AA685/01301
Malta
Cefuroxime 250mg tablets
Cefuroxime 250mg (as cefuroxime axetil)
Sandoz d.d., Verovskova 57, 1000 Ljubljana, Slovenia
20/03/2009
AA685/01401
Malta
Acnocin 2000/35 Tablets
Cyproterone Acetate 2mg, Ethinylestradiol 0.035mg
Sandoz d.d., Verovskova 57, 1000 Ljubljana, Slovenia
27/04/2009
AA685/01501
Malta
Calcipotriol Cream 50 micrograms/g
Calcipotriol Anhydrous 0.050mg
Sandoz d.d., Verovskova 57, 1000 Ljubljana, Slovenia
27/04/2009
AA686/00201
Malta
Salipraneb 0.5mg / 2.5mg per 2.5 ml Nebuliser Solution
Ipratropium Bromide 0.5mg/2.5ml (as monohydrate); Salbutamol 2.5mg/2.5ml (as sulphate)
Breath Ltd., Unit 2, Eastman Way, Stevenage, Hertfordshire, SG1 4SZ, United Kingdom
10/11/2011
AA686/00301
Malta
Budesonide 0.5mg Nebuliser Suspension
Budesonide 0.25mg/ml (0.5mg in 2ml)
Breath Ltd., Unit 2, Eastman Way, Stevenage, Hertfordshire, SG1 4SZ, United Kingdom
10/11/2011
AA686/00302
Malta
Budesonide 1mg Nebuliser Suspension
Budesonide 0.5mg/ml (1mg in 2ml)
Breath Ltd., Unit 2, Eastman Way, Stevenage, Hertfordshire, SG1 4SZ, United Kingdom
10/11/2011
AA686/00401
Malta
Ipratropium Bromide 250mcg/1ml Nebuliser Solution
Ipratropium Bromide 250mcg/1ml
Breath Ltd., Unit 2, Eastman Way, Stevenage, Hertfordshire, SG1 4SZ, United Kingdom
09/11/2011
AA687/00101
Malta
Ecocain
Lidocaine Hydrochloride 10g/100ml
Molteni Dental srl, Via I.Barontini 8, Localita`Granatieri. 50018 Scandicci (Firenze), Italy.
10/03/2009
AA688/00201
Malta
BUPIVACAINE MYLAN 5 mg/ml, solution for injection in vial
Bupivacaine Hydrochloride Anhydrous 100mg/20ml vial
Mylan S.A.S, 117, Allee des Parcs, 69800 Saint Priest, France
15/11/2007
AA693/00101
Malta
Sterets Tisept Sachets
Cetrimide 0.15%w/v, Chlorhexidine gluconate 0.15%w/v
Medlock Medical Ltd., Tubiton House, Medlock Street, Oldham, United Kingdom
29/09/2007
AA698/00201
Malta
Sulpiride Tablets 200mg
Sulpiride 200mg
Medreich plc, Warwick house, Plane Tree Crescent, Feltham, TW13 7HF, United Kingdom
27/05/2013
AA698/00301
Malta
Enalapril Tablets 5mg
Enalapril 5mg (as maleate)
Medreich plc, Warwick house, Plane Tree Crescent, Feltham, TW13 7HF, United Kingdom
30/05/2013
AA698/00302
Malta
Enalapril Tablets 20mg
Enalapril 20mg (as maleate)
Medreich plc, Warwick house, Plane Tree Crescent, Feltham, TW13 7HF, United Kingdom
31/05/2013
AA702/00101
Malta
Phenobarbital tablets 30mg
Phenobarbital 30mg
Actavis UK Ltd., Whiddon Valley, Barnstaple, N. Devon, EX32 8NS, United Kingdom
19/10/2007
AA702/00201
Malta
Glyceryl trinitrate tablets BP 500 micrograms
Glyceryl Trinitrate 500mcg
Actavis UK Ltd., Whiddon Valley, Barnstaple, N. Devon, EX32 8NS, United Kingdom
19/10/2007
AA702/00301
Malta
Amlodipine 5mg Tablets
Amlodipine 5mg (as mesilate monohydrate)
Actavis UK Ltd., Whiddon Valley, Barnstaple, N. Devon, EX32 8NS, United Kingdom
27/12/2007
AA702/00401
Malta
TRANGINA XL 60mg TABLETS.
Isosorbide-5 Mononitrate 60mg
Actavis UK Ltd., Whiddon Valley, Barnstaple, N. Devon, EX32 8NS, United Kingdom
03/12/2007
AA702/00501
Malta
Amlodipine Tablets 10mg
Amlodipine 10mg (as mesilate monohydrate
Actavis UK Ltd., Whiddon Valley, Barnstaple, N. Devon, EX32 8NS, United Kingdom
26/05/2008
AA702/00601
Malta
Prednisolone tablets 5mg
Prednisolone 5mg
Actavis UK Ltd., Whiddon Valley, Barnstaple, N. Devon, EX32 8NS, United Kingdom
25/06/2008
AA702/00701
Malta
Tramadol Hydrochloride Capsule 50 capsules
Tramadol Hydrochloride 50mg
Actavis UK Ltd., Whiddon Valley, Barnstaple, N. Devon, EX32 8NS, United Kingdom
05/08/2008
AA702/01001
Malta
Diazepam Tablets BP 5mg
Diazepam 5mg
Actavis UK Ltd., Whiddon Valley, Barnstaple, N. Devon, EX32 8NS, United Kingdom
11/07/2008
AA702/01002
Malta
Diazepam Tablets BP 2mg
Diazepam 2mg
Actavis UK Ltd., Whiddon Valley, Barnstaple, N. Devon, EX32 8NS, United Kingdom
11/07/2008
AA702/01101
Malta
Levothyroxine Tablets BP 50 micrograms
Levothyroxine Sodium 50mcg
Actavis UK Ltd., Whiddon Valley, Barnstaple, N. Devon, EX32 8NS, United Kingdom
23/07/2008
AA702/01102
Malta
Levothyroxine Tablets BP 100 micrograms
Levothyroxine Sodium 100mcg
Actavis UK Ltd., Whiddon Valley, Barnstaple, N. Devon, EX32 8NS, United Kingdom
23/07/2008
AA702/01201
Malta
Folic Acid Tablets BP 5mg
Folic Acid 5mg
Actavis UK Ltd., Whiddon Valley, Barnstaple, N. Devon, EX32 8NS, United Kingdom
23/07/2008
AA702/01301
Malta
Metformin 500mg tablets BP
Metformin Hydrochloride 500mg
Actavis UK Ltd., Whiddon Valley, Barnstaple, N. Devon, EX32 8NS, United Kingdom
07/08/2008
AA702/01302
Malta
Metformin 850mg tablets
Metformin Hydrochloride 850mg
Actavis UK Ltd., Whiddon Valley, Barnstaple, N. Devon, EX32 8NS, United Kingdom
08/08/2008
AA702/01401
Malta
Salbutamol Tablets BP 4mg
Salbutamol 4mg (as sulphate)
Actavis UK Ltd., Whiddon Valley, Barnstaple, N. Devon, EX32 8NS, United Kingdom
05/08/2008
AA702/01501
Malta
Dipyridamole Coated Tablets 100mg
Dipyridamole 100mg
Actavis UK Ltd., Whiddon Valley, Barnstaple, N. Devon, EX32 8NS, United Kingdom
17/03/2009
AA702/01601
Malta
Co-Dydramol Tablets 10/500mg
Dihydrocodeine Tartrate 10mg, Paracetamol 500mg
Actavis UK Ltd., Whiddon Valley, Barnstaple, N. Devon, EX32 8NS, United Kingdom
10/05/2010
AA702/01701
Malta
Cyclogest Pessary 400mg
Progesterone 400mg
Actavis UK Ltd., Whiddon Valley, Barnstaple, N. Devon, EX32 8NS, United Kingdom
21/04/2010
AA702/01702
Malta
Cyclogest Pessary 200mg
Progesterone 200mg
Actavis UK Ltd., Whiddon Valley, Barnstaple, N. Devon, EX32 8NS, United Kingdom
21/04/2010
AA702/01801
Malta
Amitriptyline Tablets BP 10mg
Amitriptyline Hydrochloride 10mg
Actavis UK Ltd., Whiddon Valley, Barnstaple, N. Devon, EX32 8NS, United Kingdom
21/03/2012
AA702/01802
Malta
Amitriptyline Tablets BP 25mg
Amitriptyline Hydrochloride 25mg
Actavis UK Ltd., Whiddon Valley, Barnstaple, N. Devon, EX32 8NS, United Kingdom
21/03/2012
AA702/01901
Malta
Bendroflumethiazide Tablets BP 5mg
Bendroflumethiazide 5mg
Actavis UK Ltd., Whiddon Valley, Barnstaple, N. Devon EX32 8NS, United Kingdom
22/03/2012
AA702/02001
Malta
Dapsone Tablets BP 50mg
Dapsone 50mg
Actavis UK Ltd., Whiddon Valley, Barnstaple, N. Devon, EX32 8NS, United Kingdom
22/03/2012
AA702/02002
Malta
Dapsone Tablets BP 100mg
Dapsone 100mg
Actavis UK Ltd., Whiddon Valley, Barnstaple, N. Devon, EX32 8NS, United Kingdom
22/03/2012
AA702/02101
Malta
Flecainide Acetate Tablets 100mg
Flecainide Acetate 100mg
Actavis UK Ltd., Whiddon Valley, Barnstaple, N. Devon, EX32 8NS, United Kingdom
22/03/2012
AA702/02201
Malta
Isosorbide Dinitrate Tablets BP 10mg
Isosorbide Dinitrate 10mg
Actavis UK Ltd., Whiddon Valley, Barnstaple, N. Devon, EX32 8NS, United Kingdom
23/03/2012
AA702/02301
Malta
Fenofibrate 200mg Capsule
Fenofibrate 200mg (micronised)
Actavis UK Ltd., Whiddon Valley, Barnstaple, N. Devon, EX32 8NS, United Kingdom
09/04/2012
AA702/02302
Malta
Fenofibrate 67 mg capsules
Fenofibrate 67mg
Actavis UK Ltd., Whiddon Valley, Barnstaple, N. Devon, EX32 8NS, United Kingdom
10/10/2013
AA702/02401
Malta
Omeprazole 20mg Capsules
Omeprazole 20mg
Actavis UK Ltd., Whiddon Valley, Barnstaple, N. Devon, EX32 8NS, United Kingdom
24/10/2013
AA703/00101
Malta
Bupivacaine Hydrochloride Injection BP
Bupivacaine Hydrochloride (equivalent to Anhydrous Bupivacaine Hydrochloride 0.25%w/v)
Antigen International Limited, Roscrea, Co. Tipperary, Republic of Ireland
26/10/2007
AA703/00102
Malta
Bupivacaine Hydrochloride Injection BP
Bupivacaine Hydrochloride Anhydrous 0.5%w/v
Antigen International Limited, Roscrea, Co. Tipperary, Republic of Ireland
26/10/2007
AA703/00103
Malta
Bupivacaine & Adrenaline Injection B.P. 0.5% w/v 1 in 200,000
Bupivacaine Hydrochloride 50mg/10ml; adrenaline 0.05mg/10ml (as acid tartrate)
Antigen International Limited, Roscrea, Co. Tipperary, Republic of Ireland
09/04/2012
AA703/00201
Malta
Haloperidol Injection BP 5mg/ml
Haloperidol 5mg/ml
Mercury Pharma International Ltd., 4045, Kingswood Road, City West Business Park, Co, Dublin, Ireland
27/05/2008
AA703/01001
Malta
Midazolam 2mg/ml Solution for Injection/Infusion
Midazolam 2mg/ml
Mercury Pharma International Ltd., 4045 Kingswood Road, City West Business Park, Co Dublin, Ireland
02/08/2013
AA704/00101
Malta
Isoflurane 100% Inhalation vapour, liquid
Isoflurane 100%v/v
Piramal Healthcare UK Ltd., Whalton Road, Morpeth Northumberland, NE61 3YA, United Kingdom
29/07/2008
AA706/00201
Malta
Fluoxetine 20mg Capsules
Fluoxetine 20mg (as hydrochloride)
Milpharm Ltd., Ares, Odyssey Business Park, West End Road, South Ruislip, HA4 6QD, United Kingdom
14/01/2009
AA707/00201
Malta
Menadiol Diphosphate
Menadiol Diphosphate 10mg (according to ATC should be menadione)
Cambridge Laboratories (Ireland) Ltd., Alexandra House, The Sweepstakes, Ballsbridge, Dublin 4, Ireland
05/12/2007
AA707/00301
Malta
Isocarboxazid Tablets 10mg
Isocarboxazid 10mg
Cambridge Laboratories (Ireland) Ltd., Alexandra House, The Sweepstakes, Ballsbridge, Dublin 4, Ireland
22/05/2009
AA707/00401
Malta
Procarbazine Capsules 50mg
Procarbazine 50mg (as hydrochloride)
Cambridge Laboratories (Ireland) Ltd., Alexandra House, The Sweepstakes, Ballsbridge, Dublin 4, Ireland
20/05/2009
AA707/00501
Malta
Testosterone Enantate Ampoules
Testosterone Enantate 250mg
Cambridge Laboratories (Ireland) Ltd., Alexandra House, The Sweepstakes, Ballsbridge, Dublin 4, Ireland
26/05/2009
AA707/00601
Malta
Vitamin E Oral Suspension 100mg/ml
DL-Alfa-Tocopheryl Acetate 500mg in 5ml
Cambridge Laboratories (Ireland) Ltd., Alexandra House, The Sweepstakes, Ballsbridge, Dublin 4, Ireland
22/05/2009
AA711/00102
Malta
Simvastatin LPH 20mg film- coated tablets
Simvastatin 20mg
Labormed Pharma SA, 44B, Theodor Pallady, Sector 3, Bucharest, Romania
28/12/2009
AA711/00103
Malta
Simvastatin LPH 40mg film- coated tablets
Simvastatin 40mg
Labormed Pharma SA, 44B, Theodor Pallady, Sector 3, Bucharest, Romania
23/12/2009
AA711/00104
Malta
Simvastatin LPH 80mg film- coated tablets
Simvastatin 80mg
Labormed Pharma SA, 44B, Theodor Pallady, Sector 3, Bucharest, Romania
23/12/2009
AA711/00201
Malta
Trimetazidina LPH 20mg
Trimetazidine dihydrochloride 20mg
Labormed Pharma SA, 44B, Theodor Pallady, Sector 3, Bucharest, Romania
23/12/2009
AA711/00301
Malta
Vasorex Tablets 5mg
Amlodipine 5mg (as besylate)
Labormed Pharma SA, 44B, Theodor Pallady, Sector 3, Bucharest, Romania
08/04/2010
AA711/00401
Malta
Amiodarona LPH Tablets 200mg
Amiodarone Hydrochloride 200mg
Labormed Pharma SA, 44B, Theodor Pallady, Sector 3, Bucharest, Romania
25/03/2010
AA711/00501
Malta
Enalapril LPH 20mg, Tablets
Enalapril 20mg (as maleate)
Labormed Pharma SA, 44B, Theodor Pallady, Sector 3, Bucharest, Romania
14/05/2010
AA711/00502
Malta
Enalapril LPH 5mg, Tablets
Enalapril 5mg (as maleate)
Labormed Pharma SA, 44B, Theodor Pallady, Sector 3, Bucharest, Romania
20/10/2010
AA711/00601
Malta
Carvedilol LPH 6.25mg
Carvedilol 6.25mg
Labormed Pharma SA, 44B, Theodor Pallady, Sector 3, Bucharest, Romania
17/01/2011
AA711/00701
Malta
Metformin LPH 500mg
Metformin Hydrochloride 500mg
Labormed Pharma SA, Splaiul Independentei No. 319E, Sector 6, Bucharest, Romania
03/08/2010
AA712/00201
Malta
BIOKLYSM Enema
Phosphoric acid 64.00mg, disodium hydrogen phosphate dodecahydrate 60.00mg
Biospray S.A., 39, Favierou St., 10438 Athens, Greece
08/10/2008
AA712/00301
Malta
Biocipro
Ciprofloxacin 200mg/100ml
Biospray S.A., 39, Favierou St., 10438 Athens, Greece
22/04/2009
AA712/00401
Malta
Rinosol Nasal Spray Suspension 50mcg/dose
Beclometasone diproprionate 50mcg/dose
Biospray S.A., 39, Favierou St., 10438 Athens, Greece
07/09/2009
AA714/00201
Malta
Entonox
Oxygen 50% +/- 2.0%, Nitrous Oxide 50% +/- 2.0%
Boc Ltd., The Priestley Centre, The Surrey Research park, Guilford, Surrey GU2 7XY, United Kingdom
03/07/2008
AA714/00301
Malta
Medical Nitrous Oxide Inhalation Gas 98%
Medical Nitrous Oxide 98.0% minimum
Boc Ltd., The Priestley Centre, The Surrey Research park, Guilford, Surrey GU2 7XY, United Kingdom
03/07/2008
AA714/00401
Malta
Medical Carbon Dioxide Inhalation Gas 99.5%
Medical Carbon Dioxide 99.5% (minimum)
Boc Ltd., The Priestley Centre, The Surrey Research park, Guilford, Surrey GU2 7XY, United Kingdom
03/07/2008
AA714/00501
Malta
Medical Oxygen
Oxygen 99.5% v/v
BOC Ltd., The Priestly Centre, Surrey Research Park, Guildforf, Surrey, GU2 7XY, United Kingdom
02/10/2012
AA715/01701
Malta
Famciclovir Teva 250mg film-coated tablets
Famciclovir 250mg
Teva Pharma B.V. (utrecht), Computerweg 10, 3542 DR Utrecht, The Netherlands
21/12/2010
AA715/01801
Malta
Tevanate Once Weekly 70mg Tablets
Alendronic Acid 70mg (as sodium alendronate monohydrate)
Teva Pharma B.V. (utrecht), Computerweg 10, 3542 DR Utrecht, The Netherlands
21/12/2010
AA715/02401
Malta
Ondansetron 8mg Film-Coated Tablets
Ondansetron 8mg (as Hydrochloride Dihydrate)
Teva Pharma B.V. (utrecht), Computerweg 10, 3542 DR Utrecht, The Netherlands
22/07/2011
AA715/02501
Malta
Co-Amoxiclav Teva 500/100mg Powder for Solution for Injection/Infusion
Amoxicillin 500mg/vial (as sodium); Clavulanic Acid 100mg/vial (as potassium)
Teva Pharma B.V. (utrecht), Computerweg 10, 3542 DR Utrecht, The Netherlands
10/08/2011
AA715/02502
Malta
Co-Amoxiclav TEVA 1000/200 mg Powder for Solution for Injection/Infusion
Amoxicillin 1000mg/vial (as sodium salt); Clavulanic acid 200mg/vial (as potassium salt)
Teva Pharma B.V. (utrecht), Computerweg 10, 3542 DR Utrecht, The Netherlands
14/11/2011
AA715/02601
Malta
Naraverg 2.5mg Film-Coated Tablets
Naratriptan 2.5mg (as hydrochloride)
Teva Pharma B.V. (utrecht), Computerweg 10, 3542 DR Utrecht, The Netherlands
27/09/2011
AA715/02701
Malta
Rosuvastatin Teva 5 mg Film-coated Tablets
Rosuvastatin 5mg (as calcium)
Teva Pharma B.V. (utrecht), Computerweg 10, 3542 DR Utrecht, The Netherlands
23/09/2011
AA715/02702
Malta
Rosuvastatin Teva 10 mg Film-coated Tablets
Rosuvastatin 10mg (as calcium)
Teva Pharma B.V. (utrecht), Computerweg 10, 3542 DR Utrecht, The Netherlands
23/09/2011
AA721/00201
Malta
Lordin
Omeprazole 40mg (as omeprazole sodium 42.6mg)
Vianex S.A, Tatoiou Street, 146 71 Nea Erithrea Greece
27/01/2009
AA726/00301
Malta
Plavidosa 75 mg film-coated tablets
Clopidogrel 75mg (as clopidogrel besilate)
Specifar S.A., 1, 28 Octovriou Street. Ag. Varvara 123 51 Athens, Greece
03/12/2009
AA726/00401
Malta
Tamsol 0.4 mg prolonged-release hard capsules
Tamsulosin Hydrochloride 0.4mg
Specifar S.A., 1, 28 Octovriou Street. Ag. Varvara 123 51 Athens, Greece
23/03/2010
AA726/00501
Malta
Finar 5mg film-coated tablets
Finasteride 5mg
Specifar S.A., 1, 28 Octovriou Street. Ag. Varvara 123 51 Athens, Greece
23/09/2010
AA726/00601
Malta
Ofuxal 10mg, Prolonged Release Tablet
Alfuzosin Hydrochloride 10mg
Specifar S.A., 1, 28 Octovriou Street. Ag. Varvara 123 51 Athens, Greece
05/11/2010
AA726/00701
Malta
Drofaz 70mg film-coated tablets
Alendronic acid 70mg (as sodium alendronate trihydrate)
Specifar S.A., 1, 28 Octovriou Street. Ag. Varvara 123 51 Athens, Greece
22/09/2010
AA727/00201
Malta
Utrogestan Capsules, Soft 100mg
Progesterone Micronised 100mg
Besins Healthcare, Rue Vilian XIIII no 19, 1000 Brussels, Belgium
04/02/2013
AA727/00202
Malta
Utrogestan Capsules, Soft 200mg
Progesterone Micronised 200mg
Besins Healthcare, Rue Vilian XIIII no 19, 1000 Brussels, Belgium
04/02/2013
AA728/00101
Malta
Pabrinex Intravenous High Potency
Each No. 1 ampoule contains: Thiamine Hydrochloride BP 250mg/5ml, Riboflavin (as Phosphate Sodium BP) 4mg/5ml, Pyridoxine Hydrochloride BP 50mg/5ml - Each No. 2 ampoule contains: Ascorbic Acid BP 500mg/5ml, Nicotinamide BP 160mg/5ml, Anhydrous Glucose BP 1000mg/5ml
Archimedes Pharma UK Ltd., 250 South Oak Way, Green Park, Reading, Berkshire, RG26YG, United Kingdom
03/11/2008
AA728/00201
Malta
Sytron
Iron 27.5mg/5ml
Archimedes Pharma UK Ltd., 250 South Oak Way, Green Park, Reading, Berkshire, RG26YG, United Kingdom
29/08/2008
AA729/00401
Malta
Lariam 250mg Tablets
Mefloquine 250mg (as hydrochloride)
Cherubino Ltd., Delf Building, Sliema Road, Gzira, Malta
14/02/2013
AA729/00902
Malta
Konakion MM
Phytomenadione 10mg/ml
Cherubino Ltd., DELF Building, Sliema Road, Gzira, GZR 06, Malta
21/01/2009
AA729/01001
Malta
Vesanoid 10mg Capsules, Soft 10
Tretinoin 10mg
Cherubino Ltd., DELF Building, Sliema Road, Gzira, GZR 06, Malta
30/07/2008
AA729/01101
Malta
Mitomycin-C Kyowa 10mg Powder for Solution for Injection
Mitomycin C 10mg/vial
Cherubino Ltd., DELF Building, Sliema Road, Gzira, GZR 06, Malta.
09/08/2011
AA729/01301
Malta
Ponstan 250mg Capsule
Mefenamic Acid 250mg
Cherubino Ltd., DELF Building, Sliema Road, Gzira, GZR 06, Malta
26/01/2009
AA729/01302
Malta
Ponstan Forte 500mg Tablets
Mefenamic Acid 500mg
Cherubino Ltd., DELF Building, Sliema Road, Gzira, GZR 06, Malta
26/01/2009
AA729/01401
Malta
Scandinibsa 30mg/ml solution for injection
Mepivacaine hydrochloride 30mg/ml
Cherubino Ltd., DELF Building, Sliema Road, Gzira, GZR 06, Malta
10/07/2009
AA729/01501
Malta
Artinibsa 40mg/0.01mg /ml Solution for Injection
Articaine Hydrochloride 40mg/ml, Epinephrine 0.01mg/ml (as Bitartrate) (1.8ml ampoules)
Cherubino Ltd., DELF Building, Sliema Road, Gzira, GZR 06, Malta
10/07/2009
AA729/01601
Malta
Saizen 8mg click.easy Powder and solvent for solution for injection
Somatropin (recombinant human growth hormone) 8mg
Cherubino Ltd., DELF Building, Sliema Road, Gzira, GZR 06, Malta
26/01/2009
AA729/01701
Malta
Testosterone Enanthate Ampoules
Testorterone Enanthate 250mg
Cherubino Ltd., DELF Building, Sliema Road, Gzira, GZR 06, Malta
17/02/2009
AA729/01801
Malta
Opizone 50mg Coated Tablets
Naltrexone Hydrochloride 50mg
Cherubino Ltd., DELF Building, Sliema Road, Gzira, GZR 06, Malta
20/03/2009
AA729/01901
Malta
Rocaltrol 0.25 microgram Capsules
Calcitriol 0.25mcg
Cherubino Ltd., DELF Building, Sliema Road, Gzira, GZR 06, Malta
22/03/2012
AA729/02201
Malta
Fyton in vivo kit for preparation of radiopharmaceutical product
Sodium Phytate 15.0mg
Cherubino Ltd., DELF Building, Sliema Road, Gzira, GZR 06, Malta
18/09/2009
AA729/02301
Malta
Simvastatin 10mg tablets
Simvastatin 10mg
Cherubino Ltd., DELF Building, Sliema Road, Gzira, GZR 06, Malta
14/10/2009
AA729/02302
Malta
Simvastatin 20mg tablets
Simvastatin 20mg
Cherubino Ltd., DELF Building, Sliema Road, Gzira, GZR 06, Malta
14/10/2009
AA729/02303
Malta
Simvastatin 40mg tablets
Simvastatin 40mg
Cherubino Ltd., DELF Building, Sliema Road, Gzira, GZR 06, Malta
15/10/2009
AA729/02304
Malta
Simvastatin 80mg tablets
Simvastatin 80mg
Cherubino Ltd., DELF Building, Sliema Road, Gzira, GZR 06, Malta
22/10/2009
AA729/02305
Malta
Simvastatin 10 mg, film coated tablets
Simvastatin 10mg
Cherubino Ltd., DELF Building, Sliema Road, Gzira, GZR 06, Malta
30/07/2010
AA729/02306
Malta
Simvastatin 20mg film-coated tablet
Simvastatin 20mg
Cherubino Ltd., DELF Building, Sliema Road, Gzira, GZR 06, Malta
08/11/2011
AA729/02307
Malta
Simvastatin 20mg Tablets
Simvastatin 20mg
Cherubino Ltd., DELF Building, Sliema Road, Gzira, GZR 06, Malta
30/11/2011
AA729/02401
Malta
Fluvastatin 20mg Capsules
Fluvastatin 20mg (as sodium)
Cherubino Ltd., DELF Building, Sliema Road, Gzira, GZR 06, Malta
22/10/2009
AA729/02402
Malta
Fluvastatin 40mg Capsules
Fluvastatin 40mg (as sodium)
Cherubino Ltd., DELF Building, Sliema Road, Gzira, GZR 06, Malta
22/10/2009
AA729/02602
Malta
Bendroflumethiazide Tablets 2.5 mg
Bendroflumethiazide 2.5mg
Cherubino Ltd., Delf Building, Sliema Road, Gzira, Malta
20/07/2012
AA729/02701
Malta
Loperamide Capsule 2mg
Loperamide Hydrochloride 2mg
Cherubino Ltd., DELF Building, Sliema Road, Gzira, GZR 06, Malta
15/03/2010
AA729/02802
Malta
Co-Codamol Eff. Tablets Dispersible 8/500mg
Paracetamol DC 520mg, Codeine Phosphate hemihydrate 8.0mg
Cherubino Ltd., DELF Building, Sliema Road, Gzira, GZR 06, Malta
26/04/2010
AA729/02901
Malta
Amlodipine Tablets 10mg
Amlodipine 10mg (as maleate)
Cherubino Ltd., DELF Building, Sliema Road, Gzira, GZR 06, Malta
15/03/2010
AA729/02902
Malta
Amlodipine Tablets 5mg
Amlodipine 5mg (as maleate)
Cherubino Ltd., DELF Building, Sliema Road, Gzira, GZR 06, Malta
15/03/2010
AA729/03301
Malta
Domperidone 10mg Tablets
Domperidone Maleate 10mg
Cherubino Ltd., DELF Building, Sliema Road, Gzira, GZR 06, Malta
14/04/2010
AA729/03402
Malta
Chlorphenamine Maleate Syrup 2mg/5ml
Chlorphenamine Maleate 2mg/5ml
Cherubino Ltd., DELF Building, Sliema Road, Gzira, GZR 06, Malta
23/03/2010
AA729/03501
Malta
Baclofen Tablets 10mg
Baclofen 10mg
Cherubino Ltd., DELF Building, Sliema Road, Gzira, GZR 06, Malta
14/04/2010
AA729/03701
Malta
Allopurinol Tablets 300mg
Allopurinol 300mg
Cherubino Ltd., DELF Building, Sliema Road, Gzira, GZR 06, Malta
14/04/2010
AA729/03702
Malta
Allopurinol Tablets 100mg
Allopurinol 100mg
Cherubino Ltd., DELF Building, Sliema Road, Gzira, GZR 06, Malta
14/04/2010
AA729/03901
Malta
Atenolol Tablets 100mg
Atenolol 100mg
Cherubino Ltd., DELF Building, Sliema Road, Gzira, GZR 06, Malta
14/04/2010
AA729/03902
Malta
Atenolol Tablets 50mg
Atenolol 50mg
Cherubino Ltd., DELF Building, Sliema Road, Gzira, GZR 06, Malta
14/04/2010
AA729/03903
Malta
Atenolol Tablets 25mg
Atenolol 25mg
Cherubino Ltd., DELF Building, Sliema Road, Gzira, GZR 06, Malta
14/04/2010
AA729/04003
Malta
Lisinopril Tablets 10mg
Lisinopril 10mg (as dihydrate)
Cherubino Ltd., Delf Building, Sliema Road, Gzira, Malta.
11/06/2013
AA729/04101
Malta
Enalapril Maleate Tablets 5mg
Enalapril 5mg (as maleate)
Cherubino Ltd., DELF Building, Sliema Road, Gzira, GZR 06, Malta
09/04/2010
AA729/04102
Malta
Enalapril Maleate Tablets 20mg
Enalapril 20mg (as maleate)
Cherubino Ltd., DELF Building, Sliema Road, Gzira, GZR 06, Malta
07/04/2010
AA729/04201
Malta
Omeprazole 20mg Gastro-Resistant
Omeprazole 20mg
Cherubino Ltd., DELF Building, Sliema Road, Gzira, GZR 06, Malta
07/04/2010
AA729/04202
Malta
Omeprazole 40mg powder for solution for infusion
Omeprazole 40mg/vial
Cherubino Ltd., DELF Building, Sliema Road, Gzira, GZR 06, Malta
05/09/2013
AA729/04304
Malta
Paracetamol Suppositories 80mg
Paracetamol 80mg
Cherubino Ltd., Delf Building, Sliema Road, Gzira, Malta
07/02/2014
AA729/04501
Malta
Dicloflex Retard Tablets 100mg
Diclofenac Sodium 100mg
Cherubino Ltd., DELF Building, Sliema Road, Gzira, GZR 06, Malta
08/04/2010
AA729/04502
Malta
Dicloflex SR Tablets 75mg
Diclofenac Sodium 75mg
Cherubino Ltd., DELF Building, Sliema Road, Gzira, GZR 06, Malta
08/04/2010
AA729/04503
Malta
Dicloflex 50mg
Diclofenac Sodium 50mg
Cherubino Ltd., DELF Building, Sliema Road, Gzira, GZR 06, Malta
08/04/2010
AA729/04504
Malta
Dicloflex 25mg
Diclofenac Sodium 25mg
Cherubino Ltd., DELF Building, Sliema Road, Gzira, GZR 06, Malta
08/04/2010
AA729/04802
Malta
Gliclazide 80mg Tablets
Gliclazide 80mg
Cherubino Ltd., Delf Building, Sliema Road, Gzira, Malta.
12/11/2013
AA729/05002
Malta
Spironolactone Tablets BP 100mg
Spironolactone 100mg
Cherubino Ltd., DELF Building, Sliema Road, Gzira, GZR 06, Malta
13/04/2010
AA729/05301
Malta
Vera-Til SR Tablets 240mg
Verapamil Hydrochloride 240mg
Cherubino Ltd., DELF Building, Sliema Road, Gzira, GZR 06, Malta
26/04/2010
AA729/05601
Malta
Metronidazole Tablets 400mg
Metronidazole 50mg
Cherubino Ltd., DELF Building, Sliema Road, Gzira, GZR 06, Malta
26/04/2010
AA729/05602
Malta
Metronidazole Tablets 200mg
Metronidazole 200mg
Cherubino Ltd., DELF Building, Sliema Road, Gzira, GZR 06, Malta
24/08/2010
AA729/05801
Malta
Ketoprofen 2.5%w/w Gel
Ketoprofen 2.5%w/w
Cherubino Ltd., DELF Building, Sliema Road, Gzira, GZR 06, Malta
26/04/2010
AA729/06001
Malta
Flucloxacillin Capsules 500mg
Flucloxacillin 500mg (as sodium)
Cherubino Ltd., DELF Building, Sliema Road, Gzira, GZR 06, Malta
26/04/2010
AA729/06002
Malta
Flucloxacillin Capsules 250mg
Flucloxacillin 250mg (as sdoium)
Cherubino Ltd., DELF Building, Sliema Road, Gzira, GZR 06, Malta
26/04/2010
AA729/06003
Malta
Flucloxacillin 125 mg/5ml Granules for Oral Solution
Flucloxacillin 125mg/5ml (as sodium)
Cherubino Ltd., DELF Building, Sliema Road, Gzira, GZR 06, Malta
13/03/2012
AA729/06004
Malta
Flucloxacillin 250 mg, Powder for Solution for Injection or Infusion
Flucloxacillin Sodium 250mg/vial
Cherubino Ltd., DELF Building, Sliema Road, Gzira, GZR 06, Malta
31/08/2012
AA729/06005
Malta
Flucloxacillin 1g, powder for solution for injection or infusion
Flucloxacillin 1g/vial (as sodium)
Cherubino Ltd., DELF Building, Sliema Road, Gzira, GZR 06, Malta
02/09/2013
AA729/06301
Malta
Fluoxetine Capsule 20mg
Fluoxetine 20mg (as hydrochloride)
Cherubino Ltd., DELF Building, Sliema Road, Gzira, GZR 06, Malta
23/03/2010
AA729/06401
Malta
Micropirin 75mg EC Tablets; Aspirin 75mg EC Tablets
Aspirin 75mg
Cherubino Ltd., DELF Building, Sliema Road, Gzira, GZR 06, Malta
03/09/2010
AA729/06601
Malta
Climanor
Medroxyprogesterone acetate 5mg
Cherubino Ltd., DELF Building, Sliema Road, Gzira, GZR 06, Malta
22/05/2009
AA729/06701
Malta
FORAVEN XL 75mg modified release capsules
Venlafaxine 75mg (as hydrochloride)
Cherubino Ltd., DELF Building, Sliema Road, Gzira, GZR 06, Malta
08/07/2010
AA729/06801
Malta
Calcium Folinate 15mg Tablets
Calcium Folinate 15mg (as pentahydrate)
Cherubino Ltd., DELF Building, Sliema Road, Gzira, GZR 06, Malta
23/03/2011
AA729/06802
Malta
Calcium Folinate 15mg Tablets
Calcium Folinate 15mg
Cherubino Ltd., DELF Building, Sliema Road, Gzira, GZR 06, Malta
07/08/2012
AA729/06901
Malta
Deximune 25mg Capsules
Ciclosporin 25mg
Cherubino Ltd., DELF Building, Sliema Road, Gzira, GZR 06, Malta
27/05/2011
AA729/06902
Malta
Deximune 100mg Capsules
Ciclosporin 100mg
Cherubino Ltd., DELF Building, Sliema Road, Gzira, GZR 06, Malta
30/05/2011
AA729/07001
Malta
Naprosyn EC 250mg Tablets
Naproxen 250mg
Cherubino Ltd., DELF Building, Sliema Road, Gzira, GZR 06, Malta
12/05/2011
AA729/07002
Malta
Naprosyn EC 500mg Tablets
Naproxen 500mg
Cherubino Ltd., DELF Building, Sliema Road, Gzira, GZR 06, Malta
12/05/2011
AA729/07201
Malta
CRINONE 8% Progesterone Vaginal Gel
Progesterone 90mg/dose (8% w/w)
Cherubino Ltd., DELF Building, Sliema Road, Gzira, GZR 06, Malta
18/11/2011
AA729/07301
Malta
Doxazosin 1mg Tablet
Doxazosin 1mg (as mesilate)
Cherubino Ltd., DELF Building, Sliema Road, Gzira, GZR 06, Malta
10/06/2011
AA729/07302
Malta
Doxazosin 4mg Tablet
Doxazosin 4mg (as mesilate)
Cherubino Ltd., DELF Building, Sliema Road, Gzira, GZR 06, Malta
10/06/2011
AA729/07401
Malta
Nifedipress MR 10
Nifedipine 10mg
Cherubino Ltd., DELF Building, Sliema Road, Gzira, GZR 06, Malta
15/06/2011
AA729/07402
Malta
Nifedipress MR 20
Nifedipine 20mg
Cherubino Ltd., DELF Building, Sliema Road, Gzira, GZR 06, Malta
15/06/2011
AA729/07501
Malta
Ranitidine 150mg/10ml Oral Solution
Ranitidine 150mg (as hydrochloride)
Cherubino Ltd., DELF Building, Sliema Road, Gzira, GZR 06, Malta
15/06/2011
AA729/07502
Malta
Ranitidine 150mg Tablets
Ranitidine 150mg (as hydrochloride)
Cherubino Ltd., DELF Building, Sliema Road, Gzira, GZR 06, Malta
31/10/2011
AA729/07601
Malta
Catacrom 2% w/v eye drops, solution
Sodium Cromoglycate 2% w/v
Cherubino Ltd., DELF Building, Sliema Road, Gzira, GZR 06, Malta
21/10/2011
AA729/07701
Malta
ILUBE 5% w/v Eye Drops, Solution
Acetylcysteine 5% w/v
Cherubino Ltd., DELF Building, Sliema Road, Gzira, GZR 06, Malta
06/07/2011
AA729/07801
Malta
Sotalol 80mg Tablets
Sotalol Hydrochloride 80mg
Cherubino Ltd., DELF Building, Sliema Road, Gzira, GZR 06, Malta
14/10/2011
AA729/07901
Malta
Ciprofloxacin 2mg/ml, Solution for Infusion
Ciprofloxacin 2mg/ml (as lactate) in 50ml, 100ml and 200ml vials
Cherubino Ltd., DELF Building, Sliema Road, Gzira, GZR 06, Malta
25/07/2011
AA729/08001
Malta
Ondansetron 2mg/ml Solution for Injection
Ondansetron 2mg/ml (as hydrochloride dihydrate)
Cherubino Ltd., DELF Building, Sliema Road, Gzira, GZR 06, Malta
16/09/2011
AA729/08101
Malta
Propofol 10 mg/ml Emulsion for injection/infusion
Propofol 10mg/ml
Cherubino Ltd., DELF Building, Sliema Road, Gzira, GZR 06, Malta
19/09/2011
AA729/08201
Malta
Tetmodis 25mg Tablets
Tetrabenazine 25mg
Cherubino Ltd., DELF Building, Sliema Road, Gzira, GZR 06, Malta
03/11/2011
AA729/08301
Malta
Carvedilol 6.25mg Tablets
Carvedilol 6.25mg
Cherubino Ltd., DELF Building, Sliema Road, Gzira, GZR 06, Malta.
09/08/2011
AA729/08302
Malta
Carvedilol 25mg Tablets
Carvedilol 25mg
Cherubino Ltd., DELF Building, Sliema Road, Gzira, GZR 06, Malta
29/11/2011
AA729/08401
Malta
Tamoxifen 20mg Tablets
Tamoxifen 20mg (as citrate)
Cherubino Ltd., DELF Building, Sliema Road, Gzira, GZR 06, Malta
31/10/2011
AA729/08501
Malta
Metformin Tablets 500mg
Metformin Hydrochloride 500mg
Cherubino Ltd., DELF Building, Sliema Road, Gzira, GZR 06, Malta.
11/08/2011
AA729/08601
Malta
Tramadol 50mg Capsules
Tramadol Hydrochloride 50mg
Cherubino Ltd., DELF Building, Sliema Road, Gzira, GZR 06, Malta
22/11/2011
AA729/08701
Malta
HYDROCORTISONE 10mg Tablets
Hydrocortisone 10mg
Cherubino Ltd., DELF Building, Sliema Road, Gzira, GZR 06, Malta
24/01/2012
AA729/08702
Malta
HYDROCORTISONE 20mg Tablets
Hydrocortisone 20mg
Cherubino Ltd., DELF Building, Sliema Road, Gzira, GZR 06, Malta
25/01/2012
AA729/08801
Malta
Oxybutynin Hydrochloride Tablets 5mg
Oxybutynin Hydrochloride 5mg
Cherubino Ltd., DELF Building, Sliema Road, Gzira, GZR 06, Malta
25/01/2012
AA729/08901
Malta
AlfaD 1 Microgram Capsules
Alfacalcidol 1mcg (1 α-hydroxyvitamin D3)
Cherubino Ltd., DELF Building, Sliema Road, Gzira, GZR 06, Malta
12/03/2012
AA729/08902
Malta
AlfaD 0.25 Microgram Capsules
Alfacalcidol 0.25mcg
Cherubino Ltd., Delf Building, Sliema Road, Gzira, Malta
15/01/2014
AA729/09001
Malta
Timolol Eye Drops 0.5%
Timolol 5mg/ml (as maleate)
Cherubino Ltd., DELF Building, Sliema Road, Gzira, GZR 06, Malta
14/03/2012
AA729/09101
Malta
Azathioprine Tablets 50mg
Azathioprine 50mg
Cherubino Ltd., DELF Building, Sliema Road, Gzira, GZR 06, Malta
07/02/2012
AA729/09201
Malta
Doxazosin 2mg Tablets
Doxazosin 2mg (as mesilate)
Cherubino Ltd., DELF Building, Sliema Road, Gzira, GZR 06, Malta
07/02/2012
AA729/09301
Malta
GYNEST 0.01% w/w Cream
Estriol 0.01% w/w
Cherubino Ltd., DELF Building, Sliema Road, Gzira, GZR 06, Malta
07/02/2012
AA729/09401
Malta
Nicorandil 10mg Tablets
Nicorandil 10mg
Cherubino Ltd., DELF Building, Sliema Road, Gzira, GZR 06, Malta
07/02/2012
AA729/09402
Malta
Nicorandil 10 mg tablets
Nicorandil 10mg
Cherubino Ltd., Delf Building, Sliema Road, Gzira, Malta
22/06/2012
AA729/09403
Malta
Nicorandil Tablets 10mg
Nicorandil 10mg
Cherubino Ltd., Delf Building, Sliema Road, Gzira, Malta.
28/05/2013
AA729/09501
Malta
Clindamycin 150mg/ml Solution for Injection or Infusion
Clindamycin Phosphate 150mg/ml
Cherubino Ltd., DELF Building, Sliema Road, Gzira, GZR 06, Malta
29/02/2012
AA729/09601
Malta
Clarithromycin 250 mg Film Coated Tablets
Clarithromycin 250mg
Cherubino Ltd., Delf Building, Sliema Road, Gzira, Malta
06/07/2012
AA729/09602
Malta
Clarithromycin 500mg powder for solution for infusion
Clarithromycin 500mg
Cherubino Ltd., Delf Building, Sliema Road, Gzira, Malta
26/07/2013
AA729/09701
Malta
Fostair 100/6 micrograms per actuation pressurised inhalation solution
Beclometasone Dipropionate 100mcg; Formoterol Fumarate Dihydrate 6mcg
Cherubino Ltd., DELF Building, Sliema Road, Gzira, GZR 06, Malta
02/05/2012
AA729/09901
Malta
Dexamethasone 2mg Tablets
Dexamethasone 2mg
Cherubino Ltd., Delf Building, Sliema Road, Gzira, Malta
05/07/2012
AA729/10001
Malta
Haloperidol Tablets 0.5mg
Haloperidol 0.5mg
Cherubino Ltd., Delf Building, Sliema Road, Gzira, Malta
15/06/2012
AA729/10002
Malta
Haloperidol Tablets 1.5mg
Haloperidol 1.5mg
Cherubino Ltd., Delf Building, Sliema Road, Gzira, Malta
15/06/2012
AA729/10101
Malta
Cefuroxime sodium for injection 750mg
Cefuroxime 750mg (as sodium)
Cherubino Ltd., Delf Building, Sliema Road, Gzira, Malta
21/06/2012
AA729/10201
Malta
Relosorb XL Tablet Prolonged Release 60mg
Isosorbide Mononitrate 60mg
Cherubino Ltd., Delf Building, Sliema Road, Gzira, Malta
21/06/2012
AA729/10301
Malta
Tyvera 50 mg Tablets
Thiamine Hydrochloride 50mg
Cherubino Ltd., DELF Building, Sliema Road, Gzira, GZR 06, Malta
23/08/2012
AA729/10401
Malta
Syner-KINASE 10,000IU
Urokinase 10,000IU/vial
Cherubino Ltd., DELF Building, Sliema Road, Gzira, GZR 06, Malta
24/10/2012
AA729/10501
Malta
Perindopril 4mg Film-coated Tablets
Perindopril Tert-Butylamine 4mg
Cherubino Ltd., DELF Building, Sliema Road, Gzira, GZR 06, Malta
02/10/2012
AA729/10601
Malta
Perfalgan 10 mg/ml, solution for infusion
Paracetamol 10mg/ml
Cherubino Ltd., Delf Building, Sliema Road, Gzira, Malta
22/08/2013
AA729/10801
Malta
Sotalol 80 mg Tablets
Sotalol Hydrochloride 80mg
Cherubino Ltd., DELF Building, Sliema Road, Gzira, GZR 06, Malta
28/12/2012
AA729/11001
Malta
Antepsin 1g Tablets
Sucralfate 1g
Cherubino Ltd., Delf Building, Sliema Road, Gzira, Malta
12/06/2012
AA729/11201
Malta
Flucloxacillin 1g, Powder for Solution for Injection or Infusion
Flucloxacillin 1g/vial (as sodium)
Cherubino Ltd., DELF Building, Sliema Road, Gzira, GZR 06, Malta
23/11/2012
AA729/11301
Malta
Cobalin-H Solution for Injection 1000mcg/ml
Hydroxocobalamin Anhydrous 1000mcg/ml
Cherubino Ltd., Delf Building, Sliema Road, Gzira, Malta
07/02/2013
AA729/11801
Malta
Milrinone 1 mg/ml concentrate for solution for infusion
Milrinone 1mg/ml
Cherubino Ltd., Delf Building, Sliema Road, Gzira, Malta.
30/05/2013
AA729/11901
Malta
Co-amoxiclav 500mg/100mg powder for solution for injection or infusion
Amoxicillin 500mg; Clavulanic Acid 100mg
Cherubino Ltd., Delf Building, Sliema Road, Gzira, Malta
26/07/2013
AA729/11902
Malta
Co-amoxiclav 1000mg/200mg powder for solution for injection or infusion
Amoxicillin 1000mg; Clavulanic Acid 200mg
Cherubino Ltd., Delf Building, Sliema Road, Gzira, Malta
26/07/2013
AA729/12001
Malta
Mysoline 250mg Tablets
Primidone 250mg
Cherubino Ltd., Delf Building, Sliema Road, Gzira, Malta
30/07/2013
AA729/12101
Malta
Bleo-Kyowa
Bleomycin Sulphate 15000IU
Cherubino Ltd., DELF Building, Sliema Road, Gzira, GZR 06, Malta
02/09/2013
AA729/12201
Malta
Camcolit 400mg
Lithium Carbonate 400mg
Cherubino Ltd., DELF Building, Sliema Road, Gzira, GZR 06, Malta
22/10/2013
AA729/12301
Malta
Desmopressin acetate 100 microgram Tablet
Desmopressin Acetate Hydrate 100mcg
Cherubino Ltd., DELF Building, Sliema Road, Gzira, GZR 06, Malta
20/11/2013
AA729/12401
Malta
Terlipressin acetate SUN
Terlipressin 0.1mg/ml (as acetate)
Cherubino Ltd., DELF Building, Sliema Road, Gzira, GZR 06, Malta
20/11/2013
AA729/12501
Malta
Propylthiouracil Tablets 50mg
Propylthiouracil 50mg
Cherubino Ltd., DELF Building, Sliema Road, Gzira, GZR 06, Malta
03/12/2013
AA729/12601
Malta
Esomeprazole 40 mg, powder for solution for infusion/injection
Esomeprazole 40mg
Cherubino Ltd., DELF Building, Sliema Road, Gzira, GZR 06, Malta
02/12/2013
AA729/12701
Malta
Ketovite Tablets
Thiamine hydrochloride BP 1.0 mg; Riboflavin BP 1.0 mg; Pyridoxine hydrochloride 0.33 mg; Nicotinamide BP 3.3 mg; Calcium pantothenate PhEur 1.16 mg; Ascorbic acid BP 16.6 mg; Acetomenaphthone BP 1973 0.5 mg; Alpha-tocopheryl acetate BP 5.0 mg; Inositol NF XII 50.0 mg; Biotin USP 0.17 mg; Folic acid BP 0.25 mg
Cherubino Ltd., DELF Building, Sliema Road, Gzira, GZR 06, Malta
09/12/2013
AA729/12801
Malta
Trandate 100 mg film-coated tablets
Labetalol Hydrocloride 100mg
Cherubino Ltd., DELF Building, Sliema Road, Gzira, GZR 06, Malta
06/12/2013
AA729/12802
Malta
Trandate 200 mg film-coated tablets
Labetalol Hydrocloride 200mg
Cherubino Ltd., DELF Building, Sliema Road, Gzira, GZR 06, Malta
06/12/2013
AA729/12803
Malta
Trandate 5 mg/ml solution for injection
Labetalol Hydrocloride 5mg/ml
Cherubino Ltd., DELF Building, Sliema Road, Gzira, GZR 06, Malta
06/12/2013
AA729/13001
Malta
Procyclidine Tablets 5mg
Procyclidine Hydrochloride 5mg
Cherubino Ltd., Delf Building, Sliema Road, Gzira, Malta
15/01/2014
AA729/13201
Malta
Sodium Bicarbonate 500 mg Capsules
Sodium Bicarbonate 500mg
Cherubino Ltd., Delf Building, Sliema Road, Gzira, Malta
07/02/2014
AA733/00101
Malta
Formitrol Cough
Dextromethorphan Hydrobromide 10% 75mg(equivalent to 5.5 mg dextromethorphan)
Mipharm S.p.A, Via Bernardo Quaranta 12, Milan, Italy.
16/12/2008
AA733/00201
Malta
Neo Formitrol
Cetylpyridinium Hydrochloride 1mg
Mipharm S.p.A, Via Bernardo Quaranta 12, Milan, Italy.
16/12/2008
AA733/00202
Malta
Neo Formitrol Sugar Free
Cetylpyridinium Hydrochloride 1mg
Mipharm S.p.A, Via Bernardo Quaranta 12, Milan, Italy.
16/12/2008
AA733/00301
Malta
Crystacide Cream 1%
Hydrogen Peroxide 1%w/w
Mipharm S.p.A, Via Bernardo Quaranta 12, Milan, Italy.
16/12/2008
AA734/00101
Malta
Fluorouracil 50mg/ml Injection.
Fluorouracil 500mg/10ml (as sodium)
Hospira UK Ltd., Queensway, Royal Leamington Spa, Warwickshire, CV31 3RW, United Kingdom
01/04/2008
AA734/00201
Malta
Methotrexate Solution for Injection 5mg/2ml
Methotrexate 5mg/2ml
Hospira UK Ltd., Queensway, Royal Leamington Spa, Warwickshire, CV31 3RW, United Kingdom
09/09/2008
AA734/00202
Malta
Methotrexate Solution for Injection 50mg/2ml
Methotrexate 50mg/2ml
Hospira UK Ltd., Queensway, Royal Leamington Spa, Warwickshire, CV31 3RW, United Kingdom
27/08/2008
AA734/00401
Malta
Paclitaxel
Paclitaxel 6mg/ml
Hospira UK Ltd., Queensway, Royal Leamington Spa, Warwickshire, CV31 3RW, United Kingdom
26/01/2009
AA734/00601
Malta
Gentamicin 40mg/ml Injection
Gentamicin 80mg/2ml (as sulphate)
Hospira UK Ltd., Queensway, Royal Leamington Spa, Warwickshire, CV31 3RW, United Kingdom
27/04/2009
AA734/00801
Malta
Oxaliplatin Hospira 5mg/ml Concentrate for Solution for Infusion
Oxaliplatin 5mg/ml
Hospira UK Ltd., Queensway, Royal Leamington Spa, Warwickshire, CV31 3RW, United Kingdom
02/09/2009
AA734/00901
Malta
Pamidronate Disodium 3mg/ml Sterile Concentrate
Pamidronate Disodium 3mg/ml
Hospira UK Ltd., Queensway, Royal Leamington Spa, Warwickshire, CV31 3RW, United Kingdom
11/09/2009
AA734/01101
Malta
Vinblastine Sulphate
Vinblastine Sulphate 1mg/ml
Hospira UK Ltd., Queensway, Royal Leamington Spa, Warwickshire, CV31 3RW, United Kingdom
02/07/2007
AA734/01401
Malta
Dexamethasone Sodium Phosphate 8mg/2ml Injection
Dexamethasone Phosphate 4mg/ml
Hospira UK Ltd., Queensway, Royal Leamington Spa, Warwickshire, CV31 3RW, United Kingdom
22/04/2010
AA734/01601
Malta
Atracurium Besilate 10 mg/ml Solution for Injection
Atracurium Besilate 10mg/ml
Hospira UK Ltd., Queensway, Royal Leamington Spa, Warwickshire, CV31 3RW, United Kingdom
08/06/2011
AA734/01801
Malta
Piperacillin/Tazobactam 4g/0.5g Powder for Solution for Injection or Infusion
Piperacillin 4g/vial (as sodium salt); Tazobactam 0.5g/vial (as sodium salt)
Hospira UK Ltd., Queensway, Royal Leamington Spa, Warwickshire, CV31 3RW, United Kingdom
27/01/2012
AA734/01802
Malta
Piperacillin/Tazobactam 2 g/0.25 g powder for solution for infusion
Piperacillin 2g (as sodium); Tazobactam 0.25g (as sodium)
Hospira UK Ltd., Queensway, Royal Leamington Spa, Warwickshire, CV31 3RW, United Kingdom
26/04/2013
AA734/02001
Malta
Doxorubicin Hydrochloride 50 mg Powder for Solution for Injection
Doxorubicin Hydrochloride 50mg/vial (2mg/ml)
Hospira UK Ltd., Queensway, Royal Leamington Spa, Warwickshire, CV31 3RW, United Kingdom
05/09/2012
AA737/00301
Malta
Tramadol 50mg capsules
Tramadol Hydrochloride 50mg
Bristol Laboratories Limited, Unit 3, Canalside, Northbridge Road, Berkhamsted, Hertfordshire, HP4 1EG, United Kingdom
09/05/2008
AA737/00401
Malta
Codeine Phosphate Tablets 15mg
Codeine Phosphate 15mg
Bristol Laboratories Limited, Unit 3, Canalside, Northbridge Road, Berkhamsted, Hertfordshire, HP4 1EG, United Kingdom
02/10/2008
AA737/00402
Malta
Codeine Phosphate BP Tablets 30mg
Codeine Phosphate 30mg
Bristol Laboratories Limited, Unit 3, Canalside, Northbridge Road, Berkhamsted, Hertfordshire, HP4 1EG, United Kingdom
02/10/2008
AA737/00501
Malta
Dihydrocodeine BP Tablets 30mg
Dihydrocodeine Tartrate 30mg
Bristol Laboratories Limited, Unit 3, Canalside, Northbridge Road, Berkhamsted, Hertfordshire, HP4 1EG, United Kingdom
28/10/2008
AA737/00601
Malta
Amlodipine Tablets 5mg
Amlodipine 5mg (as besilate)
Bristol Laboratories Limited, Unit 3, Canalside, Northbridge Road, Berkhamsted, Hertfordshire, HP4 1EG, United Kingdom
01/10/2008
AA737/00602
Malta
Amlodipine Tablets 10mg
Amlodipine 10mg (as besilate)
Bristol Laboratories Limited, Unit 3, Canalside, Northbridge Road, Berkhamsted, Hertfordshire, HP4 1EG, United Kingdom
01/10/2008
AA737/00701
Malta
Quinoric 200mg Film-Coated Tablets
Hydroxychloroquine Sulphate 200mg
Bristol Laboratories Limited, Unit 3, Canalside, Northbridge Road, Berkhamsted, Hertfordshire, HP4 1EG, United Kingdom
02/07/2010
AA737/00801
Malta
Paracetamol Tablets 500mg
Paracetamol 500mg
Bristol Laboratories Limited, Unit 3, Canalside, Northbridge Road, Berkhamsted, Hertfordshire, HP4 1EG, United Kingdom
18/10/2010
AA737/00901
Malta
Bendroflumethiazide 5mg Tablets
Bendroflumethiazide 5mg
Bristol Laboratories Limited, Unit 3, Canalside, Northbridge Road, Berkhamsted, Hertfordshire, HP4 1EG, United Kingdom
23/08/2010
AA737/00902
Malta
Bendroflumethiazide Tablets 2.5mg
Bendroflumethiazide 2.5mg
Bristol Laboratories Limited, Unit 3, Canalside, Northbridge road, Berkhamsted, Hertfordshire. HP4 1EG, United Kingdom
01/04/2013
AA737/00902
Malta
Bendroflumethiazide Tablets 2.5mg
Bendroflumethiazide 2.5mg
Bristol Laboratories Limited, Unit 3, Canalside, Northbridge Road, Berkhamsted, Hertfordshire, HP4 1EG, United Kingdom
21/08/2012
AA737/01001
Malta
Metformin 500mg Tablets BP
Metformin Hydrochloride 500mg
Bristol Laboratories Limited, Unit 3, Canalside, Northbridge Road, Berkhamsted, Hertfordshire, HP4 1EG, United Kingdom
24/01/2012
AA737/01201
Malta
Atenolol 25mg Film-coated tablets
Atenolol 25mg
Bristol Laboratories Limited, Unit 3, Canalside, Northbridge Road, Berkhamsted, Hertfordshire, HP4 1EG, United Kingdom
06/03/2012
AA737/01202
Malta
Atenolol 50mg Film-coated tablets
Atenolol 50mg
Bristol Laboratories Limited, Unit 3, Canalside, Northbridge Road, Berkhamsted, Hertfordshire, HP4 1EG, United Kingdom
07/03/2012
AA737/01301
Malta
Furosemide B.P. Tablets 40mg
Furosemide 40mg
Bristol Laboratories Limited, Unit 3, Canalside, Northbridge Road, Berkhamsted, Hertfordshire, HP41EG, United Kingdom
30/09/2011
AA737/01401
Malta
Simvastatin 20mg Tablets
Simvastatin 20mg
Bristol Laboratories Limited, Unit 3, Canalside, Northbridge Road, Berkhamsted, Hertfordshire, HP41EG, United Kingdom
30/09/2011
AA754/00202
Malta
Octagam 50mg/ml Solution for Infusion
Protein, of which > 95% is: human normal immunoglobulin G - 50 mg/ml, IgA - < 0.2 mg/ml
Octapharma (IP) Ltd., The Zenith Building, 26 Spring Gardens, Manchester M2 1AB, United Kingdom
11/11/2011
AA754/00501
Malta
Wilate 450, 450 IU FVIII and 400 IU VWF, powder and solvent for solution for injection - Wilate 900, 900 IU FVIII and 800 IU VWF, powder and solvent for solution for injection
Human coagulation factor VIII, Human von Willebrand factor (VWF)
Octapharma (IP) Ltd., The Zenith Building, 26 Spring Gardens, Manchester M2 1AB, United Kingdom
10/03/2010
AA754/00701
Malta
Octaplus, Solution for Infusion
Human Plasma Proteins 45 - 70 mg/ml
Octapharma (IP) Ltd., The Zenith Building, 26 Spring Gardens, Manchester M2 1AB, United Kingdom
04/04/2011
AA767/00501
Malta
Fluvastatine Mylan 20mg Capsule
Fluvastatin 20mg (as fluvastatin sodium)
Mylan S.A.S., 117, Allee des Parcs, 69800 Saint Priest, France
18/01/2012
AA770/00501
Malta
Eludril Spray
Chlorhexidine Digluconate 0.05%w/v, Amethocaine Hydrochloride 0.015 %w/v
Metropolis Healthcare Ltd., 52, Triq Il-Grecja, Naxxar NXR 3404, Malta.
16/10/2008
AA770/00601
Malta
Metformin Tablets 500mg
Metformin Hydrochloride 500mg
Metropolis Healthcare Ltd., 52, Triq Il-Grecja, Naxxar NXR 3404, Malta.
29/12/2008
AA770/00901
Malta
Metoclopramide Sterile Solution 5mg/1ml
Metoclopramide Hydrochloride Monohydrate 5.3mg
Metropolis Healthcare Ltd., 52, Triq Il-Grecja, Naxxar NXR 3404, Malta.
31/07/2009
AA770/01001
Malta
Neostigmine Solution Injection BP 2.5mg/ml
Neostigmine Methylsulphate 2.5mg/ml
Metropolis Healthcare Ltd., 52, Triq Il-Grecja, Naxxar NXR 3404, Malta.
05/08/2009
AA770/01101
Malta
Ondansetron 2mg/ml solution for injection
Ondansetron 2mg/ml
Metropolis Healthcare Ltd., 52, Triq Il-Grecja, Naxxar NXR 3404, Malta.
05/08/2009
AA770/01201
Malta
Water for Injection BP
Water Sterile 100% w/v
Metropolis Healthcare Ltd., 52, Triq Il-Grecja, Naxxar NXR 3404, Malta.
05/08/2009
AA770/01301
Malta
Adrenaline (Epinephrine) Injection 1:1,000 Minijet
Adrenaline (Epinephrine) 1mg/ml
Metropolis Healthcare Ltd., 52, Triq Il-Grecja, Naxxar NXR 3404, Malta.
31/07/2009
AA770/01401
Malta
Lidocaine Hydrochloride Injection BP 1% w/v
Lidocaine Hydrochloride 10mg/ml
Metropolis Healthcare Ltd., 52, Triq Il-Grecja, Naxxar NXR 3404, Malta.
05/08/2009
AA770/01402
Malta
Lidocaine Hydrochloride Injection BP 2% w/v
Lidocaine Hydrochloride 20mg/ml
Metropolis Healthcare Ltd., 52, Triq Il-Grecja, Naxxar NXR 3404, Malta.
05/08/2009
AA770/01601
Malta
Cyklokapron Tablets 500mg
Tranexamic Acid 500mg
Metropolis Healthcare Ltd., 52, Triq Il-Grecja, Naxxar NXR 3404, Malta.
12/05/2010
AA770/01701
Malta
Zidoval 7.5mg/g Vaginal Gel
Metronidazole 0.75%w/w (7.5mg/g)
Metropolis Healthcare Ltd., Navi Buidlings, Pantar Road, Lija, LJA 2021, Malta
30/08/2010
AA770/01801
Malta
Dexamethasone 3.3 mg/ml solution for injection
Dexamethasone 3.3mg/ml
Metropolis Healthcare Ltd., Navi Buidlings, Pantar Road, Lija, LJA 2021, Malta
05/03/2012
AA770/01901
Malta
Atracurium besilate 10 mg/ml solution for injection
Atracurium besilate 10mg/ml
Metropolis Healthcare Ltd., Navi Buidlings, Pantar Road, Lija, LJA 2021, Malta
15/03/2012
AA770/02001
Malta
Fludeoxyglucose (18F) IBA solution for injection
Fludeoxyglucose (18F) 185 MBq/ml
Metropolis Healthcare Ltd., Navi Buildings, Pantar Road Lija, LJA 2021, Malta
11/02/2013
AA770/02101
Malta
Furosemide Injection BP
Furosemide 10mg/ml
Metropolis Healthcare Ltd., Navi Buildings, Pantar Road Lija, LJA 2021, Malta
25/06/2013
AA770/02201
Malta
Atropine Sulphate Injection 600mcg in 1ml
Atropine Sulphate 600mcg/ml
Metropolis Healthcare Ltd., Navi Buildings, Pantar Road Lija, LJA 2021, Malta
25/06/2013
AA770/02301
Malta
Flumazenil 0.1mg/ml Injection
Flumazenil 0.1mg/ml
Metropolis Healthcare Ltd., Navi Buildings, Pantar Road, Lija LJA 2021, Malta
12/09/2013
AA770/02501
Malta
Carvedilol 12.5 mg tablets
Carvedilol 12.5mg
Metropolis Healthcare Ltd., Navi Buildings, Pantar Road Lija, LJA 2021, Malta
11/10/2013
AA770/02601
Malta
EpiPen Jr. Adrenaline Auto Injector 0.15 mg
Adrenaline 0.5mg/ml
Metropolis Healthcare Ltd., Navi Buildings, Pantar Road, Lija LJA 2021, Malta
24/10/2013
AA770/02602
Malta
Epipen Adrenaline Injector 0.3mg
Adrenaline 1mg/ml
Metropolis Healthcare Ltd., Navi Buildings, Pantar Road Lija, LJA 2021, Malta
08/01/2014
AA770/02701
Malta
Locorten Vioform Ear Drops
Flumetasone 0.02%w/v; Clioquinol 1% w/v
Metropolis Healthcare Ltd., Navi Buildings, Pantar Road Lija, LJA 2021, Malta
11/10/2013
AA770/02801
Malta
Microgynon 30ED
Levonorgestrel 150mcg; Ethinylestradiol 30mcg
Metropolis Healthcare Ltd., Navi Buildings, Pantar Road Lija, LJA 2021, Malta
11/10/2013
AA770/02901
Malta
Spironolactone 25mg tablets
Spironolactone 25mg
Metropolis Healthcare Ltd., Navi Buildings, Pantar Road, Lija LJA 2021, Malta
18/10/2013
AA770/03001
Malta
Serenace 500mcg Capsules
Haloperidol 500mcg
Metropolis Healthcare Ltd., Navi Buildings, Pantar Road, Lija LJA 2021, Malta
17/10/2013
AA770/03101
Malta
Tramadol 50mg/5ml Solution for Injection or Infusion
Tramadol 50mg/ml
Metropolis Healthcare Ltd., Navi Buildings, Pantar Road, Lija LJA 2021, Malta
16/10/2013
AA770/03201
Malta
Ramipril 5mg Capsules
Ramipril 5mg
Metropolis Healthcare Ltd., Navi Buildings, Pantar Road, Lija LJA 2021, Malta
11/10/2013
AA770/03301
Malta
Morphine Sulphate Injection 10mg/ml
Morphine Sulphate 10mg/ml
Metropolis Healthcare Ltd., Navi Buildings, Pantar Road Lija, LJA 2021, Malta
04/11/2013
AA770/03401
Malta
Fentanyl 50mcg/ml Injection
Fentanyl 50mcg/ml
Metropolis Healthcare Ltd., Navi Buildings, Pantar Road Lija, LJA 2021, Malta
04/11/2013
AA770/03501
Malta
Aminophylline Injection BP
Aminophylline 25mg/ml
Metropolis Healthcare Ltd., Navi Buildings, Pantar Road Lija, LJA 2021, Malta
26/11/2013
AA770/03601
Malta
Esomeprazole 40 mg powder for solution for injection/infusion
Esomeprazole 40mg/vial
Metropolis Healthcare Ltd., Navi Buidlings, Pantar Road, Lija, LJA 2021, Malta
05/12/2013
AA770/03701
Malta
Alfentanil 500 micrograms/ml solution for injection
Alfentanil 500mcg/ml
Metropolis Healthcare Ltd., Navi Buidlings, Pantar Road, Lija, LJA 2021, Malta
09/01/2014
AA770/03901
Malta
Oxaliplatin 5 mg/ml concentrate for solution for infusion
Oxaliplatin 5mg/ml
Metropolis Healthcare Ltd., Navi Buidlings, Pantar Road, Lija, LJA 2021, Malta
07/01/2014
AA771/00103
Malta
Genticin 80mg/2ml Solution for Injection
Gentamicin 80mg/2ml (as sulphate)
Amdipharm PLC, Regency House, Miles Gray Road, Basildon Essex, SS14 3AF, United Kingdom
14/09/2010
AA774/00101
Malta
Algidrin Powder for Oral Suspension 600mg
Ibuprofen 600mg (as Lysinate)
Laboratorio de Aplicaciones Farmacodinamicas S.A., Grassot, 16, 08025, Barcelona, Spain
30/09/2008
AA774/00102
Malta
Algidrin Infantil Powder for Oral Suspension 200mg
Ibuprofen 200mg (as Lysinate)
Laboratorio de Aplicaciones Farmacodinamicas S.A., Grassot, 16, 08025, Barcelona, Spain
30/09/2008
AA774/00201
Malta
Tosidrin
Dihydrocodeine Bitartrate 0.01g/ml
Laboratorio de Aplicaciones Farmacodinamicas S.A., Grassot, 16, 08025, Barcelona, Spain
27/08/2008
AA799/00101
Malta
Naloxone 400mcg/ml Solution for Injection
Naloxone Hydrochloride 0.4mg/ml
Hameln Pharma Plus GmbH, Langes Feld 13, 31789 Hameln, Germany
24/11/2008
AA802/00101
Malta
Fibro-Vein 1%
Sodium Tetradecyl Sulfate 1%w/v
STD Pharmaceutical Products Ltd., Plough Lane, Hereford, HR4 0EL, United Kingdom
26/11/2008
AA802/00102
Malta
Fibro-Vein 3%
Sodium Tetradecyl Sulfate 3%w/v
STD Pharmaceutical Products Ltd., Plough Lane, Hereford, HR4 0EL, United Kingdom
26/11/2008
AA806/01201
Malta
PARLODEL 2.5mg Tablets
Bromocriptine 2.5mg (as mesilate)
Meda Pharmaceuticals Ltd., 249, West George Street, Glasgow G24RB, United Kingdom
01/09/2011
AA806/01301
Malta
Rhinolast Allergy 0.1% w/v Nasal Spray
Azelastine Hydrochloride 0.1%w/v
MEDA Pharmaceuticals Ltd., Skyway House, Parsonage Road, Takeley, Bishop's Stortford, CM22 6PU, United Kingdom
19/10/2011
AA806/01302
Malta
Rhinolast Nasal Spray
Azelastine Hydrochloride 0.1% w/v
MEDA Pharmaceuticals Ltd., Skyway House, Parsonage Road, Takeley, Bishop's Stortford, CM22 6PU, United Kingdom
09/11/2011
AA806/01401
Malta
Colifoam 10% w/w Rectal Foam
Hydrocortisone Acetate 10%w/w
MEDA Pharmaceuticals Ltd., Skyway House, Parsonage Road, Takeley, Bishop's Stortford, CM22 6PU, United Kingdom
14/11/2011
AA806/01501
Malta
Zidoval 7.5 mg/g vaginal gel
Metronidazole 0.75% w/w (7.5mg/g)
MEDA Pharmaceuticals Ltd., Skyway House, Parsonage Road, Takeley, Bishop's Stortford, CM22 6PU, United Kingdom
24/11/2011
AA806/02001
Malta
BROMOCRIPTINE Tablets 2.5mg
Bromocriptine 2.5mg (as mesylate)
Meda Pharmaceuticals Ltd., Skyway House, Parsonage Road, Takeley, Bishop's Stortford CM22 6PU, United Kingdom
10/06/2013
AA807/00301
Malta
Zidovudine 100mg Capsules, Hard
Zidovudine 100 mg
Aurobindo Pharma (Malta) Ltd., Vault 14, Level 2, Valletta Waterfront, Floriana FRN 1913, Malta
06/07/2009
AA807/00401
Malta
Finasteride 5mg Film-coated tablets
Finasteride 5mg
Aurobindo Pharma (Malta) Ltd., Vault 14, Level 2, Valletta Waterfront, Floriana FRN 1913, Malta
16/06/2009
AA807/00501
Malta
Simvastatin 10mg film-coated tablets
Simvastatin 10mg
Aurobindo Pharma (Malta) Ltd., Vault 14, Level 2, Valletta Waterfront, Floriana FRN 1913, Malta
02/11/2009
AA807/00502
Malta
Simvastatin 20mg film-coated tablets
Simvastatin 20mg
Aurobindo Pharma (Malta) Ltd., Vault 14, Level 2, Valletta Waterfront, Floriana FRN 1913, Malta
02/11/2009
AA807/00503
Malta
Simvastatin 40mg film-coated tablets
Simvastatin 10mg
Aurobindo Pharma (Malta) Ltd., Vault 14, Level 2, Valletta Waterfront, Floriana FRN 1913, Malta
02/11/2009
AA807/00504
Malta
Simvastatin 80mg film-coated tablets
Simvastatin 10mg
Aurobindo Pharma (Malta) Ltd., Vault 14, Level 2, Valletta Waterfront, Floriana FRN 1913, Malta
02/11/2009
AA807/00601
Malta
Citalopram 20mg film-coated Tablets
Citalopram 20mg (as hydrobromide)
Aurobindo Pharma (Malta) Ltd., Vault 14, Level 2, Valletta Waterfront, Floriana FRN 1913, Malta
28/10/2009
AA807/00602
Malta
Citalopram 40mg Film-Coated Tablets
Citalopram 40mg (as Hydrobromide)
Aurobindo Pharma (Malta) Ltd., Vault 14, Level 2, Valletta Waterfront, Floriana FRN 1913, Malta
10/06/2010
AA807/00806
Malta
Lisinopril 5 mg tablets
Lisinopril 5mg (as dihydrate)
Aurobindo Pharma (Malta) Ltd., Vault 14, Level 2, Valletta Waterfront, Floriana FRN 1913, Malta
15/03/2012
AA807/00807
Malta
Lisinopril 10 mg tablets
Lisinopril 10mg (as dihydrate)
Aurobindo Pharma (Malta) Ltd., Vault 14, Level 2, Valletta Waterfront, Floriana FRN 1913, Malta
15/03/2012
AA807/00808
Malta
Lisinopril 20 mg tablets
Lisinopril 20mg (as dihydrate)
Aurobindo Pharma (Malta) Ltd., Vault 14, Level 2, Valletta Waterfront, Floriana FRN 1913, Malta
15/03/2012
AA807/00809
Malta
Lisinopril 30 mg tablets
Lisinopril 30mg (as dihydrate)
Aurobindo Pharma (Malta) Ltd., Vault 14, Level 2, Valletta Waterfront, Floriana FRN 1913, Malta
15/03/2012
AA807/00810
Malta
Lisinopril 40 mg tablets
Lisinopril 40mg (as dihydrate)
Aurobindo Pharma (Malta) Ltd., Vault 14, Level 2, Valletta Waterfront, Floriana FRN 1913, Malta
15/03/2012
AA807/01005
Malta
Cefuroxime Aurobindo 250mg tablets
Cefuroxime 250mg (as cefuroxime axetil)
Aurobindo Pharma (Malta) Ltd., Vault 14, Level 2, Valletta Waterfront, Floriana FRN 1913, Malta
21/08/2013
AA807/01006
Malta
Cefuroxime Aurobindo 500mg tablets
Cefuroxime 500mg (as cefuroxime axetil)
Aurobindo Pharma (Malta) Ltd., Vault 14, Level 2, Valletta Waterfront, Floriana FRN 1913, Malta
21/08/2013
AA807/01201
Malta
Co-amoxiclav Coated Tablets
Amoxicillin 500mg (as trihydrate)
Aurobindo Pharma (Malta) Ltd., Vault 14, Level 2, Valletta Waterfront, Floriana FRN 1913, Malta
20/11/2009
AA807/01202
Malta
Co-Amoxiclav Aurobindo 875mg/125mg Film-Coated Tablets
Amoxicillin Trihydrate 875, Potassium Clavulanate 125mg
Aurobindo Pharma (Malta) Ltd., Vault 14, Level 2, Valletta Waterfront, Floriana FRN 1913, Malta
18/03/2010
AA807/01301
Malta
Metformin Coated Tablets 500mg
Metformin Hydrochloride 500mg
Aurobindo Pharma (Malta) Ltd., Vault 14, Level 2, Valletta Waterfront, Floriana FRN 1913, Malta
21/12/2009
AA807/01302
Malta
Metformin Coated Tablets 850mg
Metformin Hydrochloride 850mg
Aurobindo Pharma (Malta) Ltd., Vault 14, Level 2, Valletta Waterfront, Floriana FRN 1913, Malta
21/12/2009
AA807/01401
Malta
Paroxetine 20mg Fim-coated Tablets
Paroxetine 20mg (as Hydrochloride Hemihydrate)
Aurobindo Pharma (Malta) Ltd., Vault 14, Level 2, Valletta Waterfront, Floriana FRN 1913, Malta
03/12/2009
AA807/01402
Malta
Paroxetine 30mg Fim-coated Tablets
Paroxetine 30mg (as Hydrochloride Hemihydrate)
Aurobindo Pharma (Malta) Ltd., Vault 14, Level 2, Valletta Waterfront, Floriana FRN 1913, Malta
03/12/2009
AA807/01501
Malta
Risperidon Aurobindo 0.5mg Film-coated tablets
Risperidone 0.5mg
Aurobindo Pharma (Malta) Ltd., Vault 14, Level 2, Valletta Waterfront, Floriana FRN 1913, Malta
17/02/2010
AA807/01502
Malta
Risperidon Aurobindo 1mg Film-coated tablets
Risperidone 1mg
Aurobindo Pharma (Malta) Ltd., Vault 14, Level 2, Valletta Waterfront, Floriana FRN 1913, Malta
17/02/2010
AA807/01503
Malta
Risperidon Aurobindo 2mg Film-coated tablets
Risperidone 2mg
Aurobindo Pharma (Malta) Ltd., Vault 14, Level 2, Valletta Waterfront, Floriana FRN 1913, Malta
17/02/2010
AA807/01504
Malta
Risperidon Aurobindo 3mg Film-coated tablets
Risperidone 3mg
Aurobindo Pharma (Malta) Ltd., Vault 14, Level 2, Valletta Waterfront, Floriana FRN 1913, Malta
17/02/2010
AA807/01505
Malta
Risperidon Aurobindo 0.5mg Film-coated tablets
Risperidone 4mg
Aurobindo Pharma (Malta) Ltd., Vault 14, Level 2, Valletta Waterfront, Floriana FRN 1913, Malta
17/02/2010
AA807/01506
Malta
Risperidon Aurobindo 4mg Film-coated tablets
Risperidone 6mg
Aurobindo Pharma (Malta) Ltd., Vault 14, Level 2, Valletta Waterfront, Floriana FRN 1913, Malta
17/02/2010
AA807/01507
Malta
Risperidone 0.5mg film-coated tablet
Risperidone 0.5mg
Aurobindo Pharma (Malta) Ltd., Vault 14, Level 2, Valletta Waterfront, Floriana FRN 1913, Malta
16/04/2012
AA807/01508
Malta
Risperidone 1mg film-coated tablet
Risperidone 1mg
Aurobindo Pharma (Malta) Ltd., Vault 14, Level 2, Valletta Waterfront, Floriana FRN 1913, Malta
16/04/2012
AA807/01509
Malta
Risperidone 2mg film-coated tablet
Risperidone 2mg
Aurobindo Pharma (Malta) Ltd., Vault 14, Level 2, Valletta Waterfront, Floriana FRN 1913, Malta
16/04/2012
AA807/01510
Malta
Risperidone 3mg film-coated tablet
Risperidone 3mg
Aurobindo Pharma (Malta) Ltd., Vault 14, Level 2, Valletta Waterfront, Floriana FRN 1913, Malta
16/04/2012
AA807/01511
Malta
Risperidone 4mg film-coated tablet
Risperidone 4mg
Aurobindo Pharma (Malta) Ltd., Vault 14, Level 2, Valletta Waterfront, Floriana FRN 1913, Malta
16/04/2012
AA807/01512
Malta
Risperidone 6mg film-coated tablet
Risperidone 6mg
Aurobindo Pharma (Malta) Ltd., Vault 14, Level 2, Valletta Waterfront, Floriana FRN 1913, Malta
16/04/2012
AA807/01601
Malta
Mirtazapine 15mg orodispersible tablets
Mirtazapine 15mg
Aurobindo Pharma (Malta) Ltd., Vault 14, Level 2, Valletta Waterfront, Floriana FRN 1913, Malta
11/02/2010
AA807/01602
Malta
Mirtazapine 30mg orodispersible tablets
Mirtazapine 30mg
Aurobindo Pharma (Malta) Ltd., Vault 14, Level 2, Valletta Waterfront, Floriana FRN 1913, Malta
11/02/2010
AA807/01603
Malta
Mirtazapine 45mg orodispersible tablets
Mirtazapine 45mg
Aurobindo Pharma (Malta) Ltd., Vault 14, Level 2, Valletta Waterfront, Floriana FRN 1913, Malta
11/02/2010
AA807/01801
Malta
Sertraline Aurobindo 50mg film-coated tablets
Sertraline 50mg (as hydrochloride)
Aurobindo Pharma (Malta) Ltd., Vault 14, Level 2, Valletta Waterfront, Floriana FRN 1913, Malta
06/04/2010
AA807/01802
Malta
Sertraline Aurobindo 100mg film-coated tablets
Sertraline 100mg (as hydrochloride)
Aurobindo Pharma (Malta) Ltd., Vault 14, Level 2, Valletta Waterfront, Floriana FRN 1913, Malta
06/04/2010
AA807/02101
Malta
Alfuzosina Aurobindo 10 mg prolonged-release tablets
Alfuzosin Hydrochloride 10mg
Aurobindo Pharma (Malta) Ltd., Vault 14, Level 2, Valletta Waterfront, Floriana FRN 1913, Malta
25/01/2011
AA807/02201
Malta
Ropinirol Aurobindo 0.25 mg film-coated tablets
Ropinirol 0.25mg (as hydrochloride)
Aurobindo Pharma (Malta) Ltd., Vault 14, Level 2, Valletta Waterfront, Floriana FRN 1913, Malta
08/02/2011
AA807/02202
Malta
Ropinirol Aurobindo 0.5 mg film-coated tablets
Ropinirol 0.5mg (as hydrochloride)
Aurobindo Pharma (Malta) Ltd., Vault 14, Level 2, Valletta Waterfront, Floriana FRN 1913, Malta
08/02/2011
AA807/02203
Malta
Ropinirol Aurobindo 1 mg film-coated tablets
Ropinirol 1mg (as hydrochloride)
Aurobindo Pharma (Malta) Ltd., Vault 14, Level 2, Valletta Waterfront, Floriana FRN 1913, Malta
08/02/2011
AA807/02204
Malta
Ropinirol Aurobindo 2 mg film-coated tablets
Ropinirol 2mg (as hydrochloride)
Aurobindo Pharma (Malta) Ltd., Vault 14, Level 2, Valletta Waterfront, Floriana FRN 1913, Malta
08/02/2011
AA807/02205
Malta
Ropinirol Aurobindo 5 mg film-coated tablets
Ropinirol 5mg (as hydrochloride)
Aurobindo Pharma (Malta) Ltd., Vault 14, Level 2, Valletta Waterfront, Floriana FRN 1913, Malta
08/02/2011
AA807/02301
Malta
Fosinopril + Hidroclorotiazida Aurobindo 20 mg + 12.5 mg tablets
Fosinopril Sodium 20mg, Hydrochlorothiazide 12.5mg
Aurobindo Pharma (Malta) Ltd., Vault 14, Level 2, Valletta Waterfront, Floriana FRN 1913, Malta
02/02/2011
AA807/02401
Malta
Piperacillin/Tazobactam 2g / 0.25g powder for solution for injection or infusion
Piperacillin 2g (as sodium), Tazobactam 0.25g (as sodium)
Aurobindo Pharma (Malta) Ltd., Vault 14, Level 2, Valletta Waterfront, Floriana FRN 1913, Malta
09/02/2011
AA807/02402
Malta
Piperacillin/Tazobactam 4g / 0.5g powder for solution for injection or infusion
Piperacillin 4g (as sodium), Tazobactam 0.5g (as sodium)
Aurobindo Pharma (Malta) Ltd., Vault 14, Level 2, Valletta Waterfront, Floriana FRN 1913, Malta
09/02/2011
AA807/02501
Malta
Sumatriptan 50mg Tablets
Sumatriptan 50mg (as Succinate)
Aurobindo Pharma (Malta) Ltd., Vault 14, Level 2, Valletta Waterfront, Floriana FRN 1913, Malta
09/02/2011
AA807/02502
Malta
Sumatriptan 100mg Tablets
Sumatriptan 100mg (as Succinate)
Aurobindo Pharma (Malta) Ltd., Vault 14, Level 2, Valletta Waterfront, Floriana FRN 1913, Malta
09/02/2011
AA807/02601
Malta
Quinapril/Hydrochlorothiazide 10/12.5 mg film-coated tablets
Quinapril 10mg (as hydrochloride), Hydrochlorothiazide 12.5mg
Aurobindo Pharma (Malta) Ltd., Vault 14, Level 2, Valletta Waterfront, Floriana FRN 1913, Malta
22/02/2011
AA807/02602
Malta
Quinapril/Hydrochlorothiazide 20/12.5 mg film-coated tablets
Quinapril 20mg (as hydrochloride), Hydrochlorothiazide 12.5mg
Aurobindo Pharma (Malta) Ltd., Vault 14, Level 2, Valletta Waterfront, Floriana FRN 1913, Malta
22/02/2011
AA807/02603
Malta
Quinapril/Hydrochlorothiazide 20/25 mg film-coated tablets
Quinapril 20mg (as hydrochloride), Hydrochlorothiazide 25mg
Aurobindo Pharma (Malta) Ltd., Vault 14, Level 2, Valletta Waterfront, Floriana FRN 1913, Malta
22/02/2011
AA807/02801
Malta
Beta-histina Aurobindo 8 mg tablets
Betahistine Dihydrochloride 8mg
Aurobindo Pharma (Malta) Ltd., Vault 14, Level 2, Valletta Waterfront, Floriana FRN 1913, Malta
13/04/2011
AA807/02802
Malta
Beta-histina Aurobindo 16 mg tablets
Betahistine Dihydrochloride 16mg
Aurobindo Pharma (Malta) Ltd., Vault 14, Level 2, Valletta Waterfront, Floriana FRN 1913, Malta
13/04/2011
AA807/02803
Malta
Beta-histina Aurobindo 24 mg tablets
Betahistine Dihydrochloride 24mg
Aurobindo Pharma (Malta) Ltd., Vault 14, Level 2, Valletta Waterfront, Floriana FRN 1913, Malta
13/04/2011
AA807/02901
Malta
Lamotrigine Aurobindo 5 mg dispersible tablets
Lamotrigine 5mg
Aurobindo Pharma (Malta) Ltd., Vault 14, Level 2, Valletta Waterfront, Floriana FRN 1913, Malta
19/05/2011
AA807/02902
Malta
Lamotrigine Aurobindo 25 mg dispersible tablets
Lamotrigine 25mg
Aurobindo Pharma (Malta) Ltd., Vault 14, Level 2, Valletta Waterfront, Floriana FRN 1913, Malta
19/05/2011
AA807/03001
Malta
Quetiapina Aurobindo 25mg film-coated tablets
Quetiapine 25mg (as fumarate)
Aurobindo Pharma (Malta) Ltd., Vault 14, Level 2, Valletta Waterfront, Floriana FRN 1913, Malta
17/03/2011
AA807/03002
Malta
Quetiapina Aurobindo 100mg film-coated tablets
Quetiapine 100mg (as fumarate)
Aurobindo Pharma (Malta) Ltd., Vault 14, Level 2, Valletta Waterfront, Floriana FRN 1913, Malta
17/03/2011
AA807/03003
Malta
Quetiapina Aurobindo 150mg film-coated tablets
Quetiapine 150mg (as fumarate)
Aurobindo Pharma (Malta) Ltd., Vault 14, Level 2, Valletta Waterfront, Floriana FRN 1913, Malta
17/03/2011
AA807/03004
Malta
Quetiapina Aurobindo 200mg film-coated tablets
Quetiapine 200mg (as fumarate)
Aurobindo Pharma (Malta) Ltd., Vault 14, Level 2, Valletta Waterfront, Floriana FRN 1913, Malta
17/03/2011
AA807/03005
Malta
Quetiapina Aurobindo 300mg film-coated tablets
Quetiapine 300mg (as fumarate)
Aurobindo Pharma (Malta) Ltd., Vault 14, Level 2, Valletta Waterfront, Floriana FRN 1913, Malta
17/03/2011
AA809/00101
Malta
Optiray 350
Iodine 350mg/ml
Covidien Deutschland GmbH, Gewerbepark 1, 93333 Neustadt/Donau, Germany
25/07/2007
AA814/00101
Malta
Acular
Ketorolac Trometamol 5.0mg/ml
Allergan Ltd., Marlow International, The Parkway Marlow, Bucks, SL7 1YL, United Kingdom.
10/01/2009
AA822/00101
Malta
Levothyroxine 50 micrograms Tablets
Levothyroxine Sodium Anhydrous 50 micrograms
Mercury Pharma (Generics) Ltd., No. 1 Croydon, 12-16 Addiscombe Road, Croydon CR0 0XT, UK
30/01/2009
AA823/00101
Malta
Sterillium
2-Propanol 45g/100g, 1-Propanol 30g/100g, Ethyl hexadecyl dimethyl ammonium ethyl sulphate 0.2g/100g
BODE Chemie GmbH & Co. KG, Melanchthonstrasse 27 22525 Hamburg, Germany.
19/05/2009
AA826/00201
Malta
STAMICIS 1 mg kit for radiopharmaceutical preparation
Tetrakis (2-methoxyisobutyl isonitrile) copper (I) tetrafluoroborate 1mg
CIS Bio International, Route Nationale 306, BP 32 91192, Gif-sur-Yvette Cedex, France
29/05/2012
AA826/00301
Malta
TEKCIS 2-50 GBq radionuclide generator
Sodium pertechnetate (99mTc)
CIS Bio International, Route Nationale 306, BP 32 91192, Gif-sur-Yvette Cedex, France
28/08/2013
AA832/00101
Malta
Pentasa Mesalazine Enema
Mesalazine 1g/100ml
Ferring Pharmaceuticals Ltd., The Courtyard, Waterside Drive, Langley, Berkshire SL3 6EZ, United kingdom
20/03/2009
AA832/00102
Malta
Pentasa Suppositories 1g
Mesalazine 1g
Ferring Pharmaceuticals Ltd., The Courtyard, Waterside Drive, Langley, Berkshire SL3 6EZ, United kingdom
21/04/2009
AA832/00103
Malta
Pentasa Slow Release Tablets 500mg
Mesalazine 500mg
Ferring Pharmaceuticals Ltd., The Courtyard, Waterside Drive, Langley, Berkshire SL3 6EZ, United kingdom
20/04/2009
AA832/00201
Malta
Picolax
Sodium picosulfate 10mg/sachet, Magnesium oxide, light 3.5g/sachet, Citric acid, anhydrous 12g/sachet
Ferring Pharmaceuticals Ltd., The Courtyard, Waterside Drive, Langley, Berkshire SL3 6EZ, United kingdom
03/03/2009
AA832/00301
Malta
DDAVP/Desmopressin Intranasal Solution Nasal Drops Solution 100mcg/ml
Desmopressin Acetate 0.01%w/v
Ferring Pharmaceuticals Ltd., The Courtyard, Waterside Drive, Langley, Berkshire SL3 6EZ, United kingdom
11/05/2009
AA832/00401
Malta
Menopur
Human menopausal gonadotrophin corresponding to 75IU of FSH and 75IU of LH
Ferring Pharmaceuticals Ltd., The Courtyard, Waterside Drive, Langley, Berkshire SL3 6EZ, United kingdom
21/04/2009
AA832/00501
Malta
Desmomelt Oral Lyophilisate 120mcg
Desmopressin Acetate 120mcg
Ferring Pharmaceuticals Ltd., The Courtyard, Waterside Drive, Langley, Berkshire SL3 6EZ, United kingdom
29/05/2009
AA832/00502
Malta
Desmomelt 240mcg Oral Lyophilisate
Desmopressin Acetate 240mcg
Ferring Pharmaceuticals Ltd., The Courtyard, Waterside Drive, Langley, Berkshire SL3 6EZ, United kingdom
29/05/2009
AA832/00701
Malta
Pabal 100mcg/ml Solution for Injection
Carbetocin 100mcg/ml
Ferring Pharmaceuticals Ltd., The Courtyard, Waterside Drive, Langley, Berkshire SL3 6EZ, United kingdom
29/10/2009
AA836/00101
Malta
Pyrafat 500mg Film-Coated Tablets
Pyrazinamide 500mg
Riemser Arzneimittel AG, An der Wiek 7, 17493 Greifswald-Insel Riems, Germany
01/12/2010
AA836/00201
Malta
Eremfat i.v. 600mg Powder for solution for infusion
Rifampicin 600mg/vial (as sodium)
Riemser Arzneimittel AG, An der Wiek 7, 17493 Greifswald-Insel Riems, Germany.
22/04/2009
AA838/00101
Malta
Promixin, 1 MIU (1 million International Units) Powder for solution for injection
Colistimethate sodium 80mg
Profile Pharma Ltd., Chichester Business Park, City Fields Way, Tangmere, Chichester West Sussex, PO20 2FT, United Kingdom
28/04/2009
AA838/00102
Malta
Promixin 1 million International Units (IU), Powder for Nebuliser Solution
Colistimethate sodium 80mg
Profile Pharma Ltd., Chichester Business Park, City Fields Way, Tangmere, Chichester West Sussex, PO20 2FT, United Kingdom
28/04/2009
AA839/00101
Malta
Licoforte 4% Gel
Hydroquinone 4mg/100g
Industrial Farmaceutica Cantabri SA, Carretera Cazona-Adarzo, s/n (Santander)- 39011, Spain.
27/04/2009
AA841/00101
Malta
Paracetamol 500mg Caplets, Paracetamol Tablets BP 500mg
Paracetamol 500mg
Crescent Pharma Ltd., Units 3&4, Quidhampton Business Units, Polhampton Lane, Overton, Hampshire, RG25 3ED, United Kingdom
09/06/2009
AA841/00102
Malta
Paracetamol Caplets 500mg
Paracetamol 500mg
Crescent Pharma Ltd., Units 3 and 4, Quidhampton Business Units, Polhampton Lane Overton, Hampshire, RG25 3ED, UK
30/05/2013
AA841/00201
Malta
Warfarin Tablets 1mg
Warfarin 1mg
Crescent Pharma Ltd., Units 3&4, Quidhampton Business Units, Polhampton Lane, Overton, Hampshire, RG25 3ED, United Kingdom
24/06/2009
AA841/00202
Malta
Warfarin Tablets 3mg
Warfarin 3mg
Crescent Pharma Ltd., Units 3&4, Quidhampton Business Units, Polhampton Lane, Overton, Hampshire, RG25 3ED, United Kingdom
24/06/2009
AA841/00203
Malta
Warfarin Tablets 5mg
Warfarin 5mg
Crescent Pharma Ltd., Units 3&4, Quidhampton Business Units, Polhampton Lane, Overton, Hampshire, RG25 3ED, United Kingdom
24/06/2009
AA841/00301
Malta
Allopurinol Tablets 300mg
Allopurinol 300mg
Crescent Pharma Ltd., Units 3 and 4, Quidhampton Business Units, Polhampton Lane Overton, Hampshire, RG25 3ED, United Kingdom
28/02/2013
AA841/00401
Malta
Simvastatin 20mg Tablets
Simvastatin 20mg
Crescent Pharma Ltd., Units 3 and 4, Quidhampton Business Units, Polhampton Lane Overton, Hampshire, RG25 3ED, United Kingdom
28/02/2013
AA841/00402
Malta
Simvastatin 40mg Tablets
Simvastatin 40mg
Crescent Pharma Ltd., Units 3 and 4, Quidhampton Business Units, Polhampton Lane Overton, Hampshire, RG25 3ED, United Kingdom
28/02/2013
AA841/00501
Malta
Bendroflumethiazide Tablets 2.5mg
Bendroflumethiazide 2.5mg
Crescent Pharma Ltd., Units 3 and 4, Quidhampton Business Units, Polhampton Lane Overton, Hampshire, RG25 3ED, United Kingdom
28/02/2013
AA846/00101
Malta
Gaviscon Advance Chewable Tablets
Sodium Alginate 500mg, Potassium Bicarbonate 100mg
Charles de Giorgio Ltd., Triq Il-Kanonku, Karmenu Pirotta, Birkirkara.
13/10/2009
AA846/00102
Malta
Gaviscon Advance Mint Chewable Tablets
Sodium Alginate 500mg; Potassium bicarbonate 100mg
Charles de Giorgio Ltd., Triq Il-Kanonku, Karmenu Pirotta, Birkirkara.
11/12/2012
AA851/00101
Malta
Legalon 140mg Coated Tablets
Silymarin 140mg
Rottapharm S.p.A, Galleria Unione, 5-20122 Milan, Italy
07/12/2009
AA851/00201
Malta
Agiolax Granules
Plantain Seeds 54.2g/100g; Senna Fruits 6.74g-13.15g/100g
Rottapharm S.p.A, Galleria Unione, 5-20122 Milan, Italy
07/10/2010
AA853/00101
Malta
Resincolestiramina Powder for Oral Suspension
Colestyramine 4g/sachet
Laboratorios Rubio S.A, Industria, 29, Pol.Ind. Comte de Sert, 08755 Castellbisbal, Barcelona, Spain.
23/09/2009
AA861/00101
Malta
ViePax XL 75mg prolonged-release tablets
Venlafaxine 75mg (as hydrochloride)
Dexcel Pharma Ltd., 7 Sopwith Way, Drayton Fields, Daventry, Northamptonshire NN11 8PB, United Kingdom
19/11/2009
AA861/00102
Malta
ViePax XL 150mg prolonged-release tablets
Venlafaxine 150mg (as hydrochloride)
Dexcel Pharma Ltd., 7 Sopwith Way, Drayton Fields, Daventry, Northamptonshire NN11 8PB, United Kingdom
19/11/2009
AA864/00101
Malta
Tazepen
Piperacillin 2g, Tazobactam 0.25g
Aenorasis S.A., 17 Trapezountos & A. Papandreou Street, Melissa, 15127, Athens, Greece.
02/02/2010
AA864/00102
Malta
Tazepen
Piperacillin 4g, Tazobactam 0.5g
Aenorasis S.A., 17 Trapezountos & A. Papandreou Street, Melissa, 15127, Athens, Greece.
02/02/2010
AA873/00101
Malta
Niquitin 2mg Lozenges
Nicotine 2mg (as nicotine polacrilex 11.1mg)
GlaxoSmithKline (Malta) Ltd., 13/11, Vincenti Buildings, Strait Street, Valletta VLT 1432, Malta
15/01/2010
AA873/00102
Malta
Niquitin 4mg Lozenges
Nicotine 4mg (as nicotine polacrilex 22.2mg)
GlaxoSmithKline (Malta) Ltd., 13/11, Vincenti Buildings, Strait Street, Valletta VLT 1432, Malta
15/01/2010
AA873/00201
Malta
MAGVIT B6 48 mg/ 5 mg gastro-resistant film-coated tablets
Magnesium ions (Magnesium) 48mg (as magnesium lactate dihydrate); Pyridoxine hydrochloride 5mg
GlaxoSmithKline (Malta) Ltd., 13/11, Vincenti Buildings, Strait Street, Valletta VLT 1432, Malta
11/11/2011
AA873/00301
Malta
Panadol Advance 500 mg Tablets
Paracetamol 500mg
GlaxoSmithKline (Malta) Ltd., 1, De La Cruz Avenue, Qormi QRM 2458, Malta
29/02/2012
AA873/00302
Malta
Panadol Extra Advance 500 mg/65 mg Tablets
Paracetamol 500mg; Caffeine 65mg
GlaxoSmithKline (Malta) Ltd., 1, De La Cruz Avenue, Qormi QRM 2458, Malta
23/03/2012
AA873/00303
Malta
Panadol Extra Advance 500 mg/65 mg Tablets
Paracetamol 500mg; Caffeine 65mg
GlaxoSmithKline (Malta) Ltd., 1, De La Cruz Avenue, Qormi QRM 2458, Malta
23/03/2012
AA873/00401
Malta
Beechams Ultra All In One Capsules, hard
Paracetamol 500mg; Guaifenesin 100mg; Phenylephrine Hydrochloride 6.1mg
GlaxoSmithKline (Malta) Ltd., 1, De La Cruz Avenue, Qormi QRM 2458, Malta
16/04/2013
AA873/00402
Malta
Beechams All in One
Paracetamol 500mg/20ml; Guaifenesin 200mg/20ml; Phenylephrine Hydrochloride 10mg/20ml
GlaxoSmithKline (Malta) Ltd., 1, De La Cruz Avenue, Qormi QRM 2458, Malta
16/04/2013
AA874/00101
Malta
Omeprazole 40mg
Omeprazole 40mg
Bowmed Ltd., Unit 2, Eastman Way, Stevenage, Hertfordshire, United Kingdom
16/02/2010
AA886/00701
Malta
Letrozole 2.5 mg film-coated tablets
Letrozole 2.5mg
Cipla (EU) Ltd., Hillbrow House, Hillbrow Road, Esher, Surrey, KT10 9NW, United Kingdom
21/11/2013
AA886/01401
Malta
Sereflo CFC-free Inhaler 25 micrograms per actuation pressurised inhalation, suspension
Salmeterol 25mcg/dose
Cipla (EU) Ltd., Hillbrow House, Hillbrow Road, Esher, Surrey, KT10 9NW, United Kingdom
24/02/2014
AA907/00101
Malta
Lactulose Solution BP
Lactulose 3.4mg/5ml
Sandoz Ltd., 37 Woolmer Way, Bordon, Hampshire, GU35 9QE, United Kingdom.
26/03/2010
AA907/00201
Malta
Adoport 0.5mg Capsules, hard
Tacrolimus 0.5mg (as monohydrate)
Sandoz Ltd., Frimley Business Park, Frimley Camberley, Surrey, United Kingdom
12/08/2011
AA907/00202
Malta
Adoport 1mg Capsules, hard
Tacrolimus 1mg (as monohydrate)
Sandoz Ltd., Frimley Business Park, Frimley Camberley, Surrey, United Kingdom
11/08/2011
AA907/00203
Malta
Adoport 5mg Capsules, hard
Tacrolimus 5mg (as monohydrate)
Sandoz Ltd., Frimley Business Park, Frimley Camberley, Surrey, United Kingdom
16/08/2011
AA907/00301
Malta
Anastrozole 1mg Film-coated Tablets
Anastrozole 1mg
Sandoz Ltd., Frimley Business Park, Frimley Camberley, Surrey, United Kingdom
10/08/2011
AA907/00401
Malta
Azithromycin 200mg/5ml powder for oral suspension
Azithromycin 200mg/5ml (as monohydrate)
Sandoz Ltd., Frimley Business Park, Frimley Camberley, Surrey, United Kingdom
16/08/2011
AA907/00501
Malta
Cefuroxime 750 mg powder for solution/suspension for injection
Cefuroxime 750mg/vial (as sodium)
Sandoz Ltd., Frimley Business Park, Frimley Camberley, Surrey, United Kingdom
26/07/2011
AA907/00601
Malta
Citalopram 20mg Tablets
Citalopram 20mg (as hydrobromide)
Sandoz Ltd., Frimley Business Park, Frimley Camberley, Surrey, United Kingdom
26/07/2011
AA907/00701
Malta
Clarithromycin 125mg/5ml suspension
Clarithromycin 125mg/5ml
Sandoz Ltd., Frimley Business Park, Frimley Camberley, Surrey, United Kingdom
26/07/2011
AA907/00702
Malta
Clarithromycin 250mg/5ml suspension
Clarithromycin 250mg/5ml
Sandoz Ltd., Frimley Business Park, Frimley Camberley, Surrey, United Kingdom
26/07/2011
AA907/00703
Malta
Clarithromycin 250mg Film-coated Tablets
Clarithromycin 250mg
Sandoz Ltd., Frimley Business Park, Frimley Camberley, Surrey, United Kingdom
25/08/2011
AA907/00704
Malta
Clarithromycin 500mg film-coated Tablets
Clarithromycin 500mg
Sandoz Ltd., Frimley Business Park, Frimley Camberley, Surrey, United Kingdom
17/11/2011
AA907/00801
Malta
Clindamycin 150mg Capsules
Clindamycin 150mg
Sandoz Ltd., Frimley Business Park, Frimley Camberley, Surrey, United Kingdom
18/08/2011
AA907/00901
Malta
Clopidogrel 75 mg Film-coated Tablets
Clopidogrel 75mg (as hydrochloride)
Sandoz Ltd., Frimley Business Park, Frimley Camberley, Surrey, United Kingdom
16/08/2011
AA907/01001
Malta
Ferrous Sulphate Tablets BP 200mg
Ferrous Sulphate 200mg
Sandoz Ltd., Frimley Business Park, Frimley Camberley, Surrey, United Kingdom
18/08/2011
AA907/01101
Malta
Fibrazate XL 400mg Modified Release Tablets
Bezafibrate 400mg
Sandoz Ltd., Frimley Business Park, Frimley Camberley, Surrey, United Kingdom
25/08/2011
AA907/01201
Malta
Ipocol 400mg MR Tablets
Mesalazine 400mg
Sandoz Ltd., Frimley Business Park, Frimley Camberley, Surrey, United Kingdom
25/08/2011
AA907/01301
Malta
Mezzopram 10 mg Gastro-resistant Tablets
Omeprazole 10mg (as magnesium)
Sandoz Ltd., Frimley Business Park, Frimley Camberley, Surrey, United Kingdom
08/08/2011
AA907/01302
Malta
Mezzopram 20 mg Gastro-resistant Tablets
Omeprazole 20mg (as magnesium)
Sandoz Ltd., Frimley Business Park, Frimley Camberley, Surrey, United Kingdom
08/08/2011
AA907/01401
Malta
Mycophenolate mofetil Sandoz 250 mg capsules, hard
Mycophenolate mofetil 250mg
Sandoz Ltd., Frimley Business Park, Frimley Camberley, Surrey, United Kingdom
10/08/2011
AA907/01402
Malta
Mycophenolate mofetil Sandoz 500 mg Film-coated Tablets
Mycophenolate mofetil 500mg
Sandoz Ltd., Frimley Business Park, Frimley Camberley, Surrey, United Kingdom
10/08/2011
AA907/01601
Malta
Omeprazole 10mg Capsules
Omeprazole 10mg
Sandoz Ltd., Frimley Business Park, Frimley Camberley, Surrey, United Kingdom
25/06/2012
AA907/01602
Malta
Omeprazole 20mg Capsules
Omeprazole 20mg
Sandoz Ltd., Frimley Business Park, Frimley Camberley, Surrey, United Kingdom
25/06/2012
AA907/01603
Malta
Omeprazole 40 mg Powder for Solution for Infusion
Omeprazole 40mg/vial
Sandoz Ltd., Frimley Business Park, Frimley Camberley, Surrey, United Kingdom
25/06/2012
AA907/01701
Malta
Paroxetine 20mg Tablets
Paroxetine 20mg (as hydrochloride anhydrous)
Sandoz Ltd., Frimley Business Park, Frimley Camberley, Surrey, United Kingdom
10/08/2011
AA907/01801
Malta
Piperacillin/Tazobactam 2 g / 0.25 g powder for solution for injection or infusion
Piperacillin 2g/vial (as sodium); Tazobactam 0.25g/vial (as sodium)
Sandoz Ltd., Frimley Business Park, Frimley Camberley, Surrey, United Kingdom
11/06/2012
AA907/01802
Malta
Piperacillin/Tazobactam 4 g / 0.5 g powder for solution for injection or infusion
Piperacillin 4g/vial (as sodium); Tazobactam 0.5g/vial (as sodium)
Sandoz Ltd., Frimley Business Park, Frimley Camberley, Surrey, United Kingdom
14/06/2012
AA907/01901
Malta
Pravastatin Sodium 10 mg Tablets
Pravastatin Sodium 10mg
Sandoz Ltd., Frimley Business Park, Frimley Camberley, Surrey United Kingdom
01/09/2011
AA907/01902
Malta
Pravastatin Sodium 20 mg Tablets
Pravastatin Sodium 20mg
Sandoz Ltd., Frimley Business Park, Frimley Camberley, Surrey United Kingdom
01/09/2011
AA907/01903
Malta
Pravastatin Sodium 40 mg Tablets
Pravastatin Sodium 40mg
Sandoz Ltd., Frimley Business Park, Frimley Camberley, Surrey United Kingdom
01/09/2011
AA907/02001
Malta
Temazepam Tablets 10mg
Temazepam 10mg
Sandoz Ltd., Frimley Business Park, Frimley Camberley, Surrey, United Kingdom
27/06/2012
AA907/02101
Malta
Topiramate 25 mg film-coated tablets
Topiramate 25mg
Sandoz Ltd., Frimley Business Park, Frimley Camberley, Surrey, United Kingdom
07/07/2011
AA907/02102
Malta
Topiramate 50 mg film-coated tablets
Topiramate 50mg
Sandoz Ltd., Frimley Business Park, Frimley Camberley, Surrey, United Kingdom
07/07/2011
AA907/02103
Malta
Topiramate 100 mg film-coated tablets
Topiramate 100mg
Sandoz Ltd., Frimley Business Park, Frimley Camberley, Surrey, United Kingdom
07/07/2011
AA907/02104
Malta
Topiramate 200 mg film-coated tablets
Topiramate 200mg
Sandoz Ltd., Frimley Business Park, Frimley Camberley, Surrey, United Kingdom
07/07/2011
AA907/02201
Malta
Tranexamic Acid 500mg Tablets
Tranexamic Acid 500mg
Sandoz Ltd., Frimley Business Park, Frimley Camberley, Surrey, United Kingdom
10/08/2011
AA907/02301
Malta
Vancomycin, 500 mg, powder for solution for infusion
Vancomycin 500mg (as hydrochloride)
Sandoz Ltd., Frimley Business Park, Frimley Camberley, Surrey, United Kingdom
15/06/2012
AA907/02302
Malta
Vancomycin, 1000 mg, powder for solution for infusion
Vancomycin 1000mg/vial (as hydrochloride)
Sandoz Ltd., Frimley Business Park, Frimley Camberley, Surrey, United Kingdom
15/06/2012
AA907/02401
Malta
Risperidone 1mg Tablets
Risperidone 1mg
Sandoz Ltd., Frimley Business Park, Frimley Camberley, Surrey, United Kingdom
04/06/2012
AA907/02402
Malta
Risperidone 2mg Tablets
Risperidone 2mg
Sandoz Ltd., Frimley Business Park, Frimley Camberley, Surrey, United Kingdom
05/06/2012
AA907/02501
Malta
Gabapentin 100mg Capsules
Gabapentin 100mg
Sandoz Ltd., Frimley Business Park, Frimley Camberley, Surrey, United Kingdom
20/10/2011
AA907/02502
Malta
Gabapentin 300mg Capsules
Gabapentin 300mg
Sandoz Ltd., Frimley Business Park, Frimley Camberley, Surrey, United Kingdom
20/10/2011
AA907/02601
Malta
Sabumalin 100mcg/dose Inhaler
Salbutamol 100mcg/dose (as sulphate)
Sandoz Ltd., Frimley Business Park, Frimley Camberley, Surrey, United Kingdom
08/07/2011
AA907/02701
Malta
Azithromycin 250mg film-coated tablet
Azithromycin 250mg (as monohydrate)
Sandoz Ltd., Frimley Business Park, Frimley Camberley, Surrey, United Kingdom
18/10/2011
AA907/02702
Malta
Azithromycin 500mg Tablets
Azithromycin 500mg (as monohydrate)
Sandoz Ltd., Frimley Business Park, Frimley Camberley, Surrey, United Kingdom
16/11/2011
AA907/02801
Malta
Bonilux XL 75 mg Prolonged-release Capsules
Venlafaxine 75mg (as hydrochloride)
Sandoz Ltd., Frimley Business Park, Frimley Camberley, Surrey, United Kingdom
05/10/2011
AA907/02901
Malta
Co-amoxiclav 125/31.25 mg/5 ml Powder for Oral Suspension
Amoxicillin 125mg/5ml (as Trihydrate); Clavulanic Acid 31.25mg/5ml
Sandoz Ltd., Frimley Business Park, Frimley Camberley, Surrey, United Kingdom
19/10/2011
AA907/03001
Malta
Diazepam Syrup 2mg/5ml
Diazepam 2mg/5ml
Sandoz Ltd., Frimley Business Park, Frimley Camberley, Surrey, United Kingdom
05/10/2011
AA907/03002
Malta
Diazepam Forte Syrup 5mg/5ml
Diazepam 5mg/5ml
Sandoz Ltd., Frimley Business Park, Frimley Camberley, Surrey, United Kingdom
18/10/2011
AA907/03101
Malta
Diazepam Rectal Tubes 5mg
Diazepam 5mg
Sandoz Ltd., Frimley Business Park, Frimley Camberley, Surrey, United Kingdom
12/10/2011
AA907/03102
Malta
Diazepam Rectal Tubes 10mg
Diazepam 10mg
Sandoz Ltd., Frimley Business Park, Frimley Camberley, Surrey, United Kingdom
12/10/2011
AA907/03201
Malta
Itraconazole 100mg Capsules
Itraconazole 100mg
Sandoz Ltd., Frimley Business Park, Frimley Camberley, Surrey, United Kingdom
04/10/2011
AA907/03301
Malta
Mezolar Matrix 25 microgram/hour transdermal patch
Fentanyl 5.78mg/10.5cm2 absorption surface are (equivalent to a release rate of the active substance of 25microgram/hour)
Sandoz Ltd., Frimley Business Park, Frimley Camberley, Surrey, United Kingdom
29/09/2011
AA907/03401
Malta
Nystatin Oral Suspension 100,000IU
Nystatin 100,000 IU/ml
Sandoz Ltd., Frimley Business Park, Frimley Camberley, Surrey, United Kingdom
17/11/2011
AA907/03501
Malta
Perindopril 2mg Tablets
Perindopril Tert-Butylamine 2mg
Sandoz Ltd., Frimley Business Park, Frimley Camberley, Surrey, United Kingdom
29/09/2011
AA907/03502
Malta
Perindopril 2mg Tablets
Perindopril Tert-Butylamine 4mg
Sandoz Ltd., Frimley Business Park, Frimley Camberley, Surrey, United Kingdom
29/09/2011
AA907/03901
Malta
Omeprazole 40mg Powder for Solution for Injection and Solvent for Omeprazole 40mg Powder for Solution for Injection
Omeprazole 40mg (as sodium)
Sandoz Ltd., Frimley Business Park, Frimley Camberley, Surrey, United Kingdom
09/11/2011
AA907/05701
Malta
Methotrexate Tablets 2.5mg
Methotrexate 2.5mg
Sandoz Ltd., Frimley Business Park, Frimley, Camberley, Surrey, United Kingdom
27/05/2013
AA908/04301
Malta
Nitrong
Glyceryl Trinitrate 5 mg/24 hours
NeoFarma Pharmaceuticals Ltd., 1-2 La Vista Buildings, Palm Street, Mtarfa, Malta
25/04/2012
AA908/04302
Malta
Nitrong
Glyceryl Trinitrate 10 mg/24 hours
NeoFarma Pharmaceuticals Ltd., 1-2 La Vista Buildings, Palm Street, Mtarfa, Malta
16/04/2012
AA908/04401
Malta
Terbigram
Terbinafine Hydrochloride 10mg/ml
NeoFarma Pharmaceuticals Ltd., 1-2 La Vista Buildings, Palm Street, Mtarfa, Malta
25/04/2012
AA908/04402
Malta
Terbigram Cream 1% w/w
Terbinafine Hydrochloride 10mg/g
NeoFarma Pharmaceuticals Ltd., 1-2 La Vista Buildings, Palm Street, Mtarfa, Malta
17/04/2012
AA908/04501
Malta
Theo-Dur
Theophylline 200mg
NeoFarma Pharmaceuticals Ltd., La Vista Building, No 2, Plam Street, Mtarfa MTF 1031, Malta
03/05/2012
AA908/04502
Malta
Theo-Dur
Theophylline 200mg
NeoFarma Pharmaceuticals Ltd., 1-2 La Vista Buildings, Palm Street, Mtarfa, Malta
03/05/2012
AA908/05901
Malta
Sopulmin
Sobrerol 100mg
NeoFarma Pharmaceuticals Ltd., 1-2 La Vista Buildings, Palm Street, Mtarfa, Malta
17/10/2013
AA908/05902
Malta
Sopulmin
Sobrerol 40mg/5ml
NeoFarma Pharmaceuticals Ltd., 1-2 La Vista Buildings, Palm Street, Mtarfa, Malta
17/10/2013
AA908/06001
Malta
ELTAIR 50 microgram nasal spray, suspension
Budesonide 1mg/ml (50mcg/actuation)
NeoFarma Pharmaceuticals Ltd., 1-2 La Vista Buildings, Palm Street, Mtarfa, Malta
22/10/2013
AA908/06002
Malta
ELTAIR 100 microgram nasal spray, suspension
Budesonide 2mg/ml (100mcg/actuation)
NeoFarma Pharmaceuticals Ltd., 1-2 La Vista Buildings, Palm Street, Mtarfa, Malta
22/10/2013
AA908/06701
Malta
Solpadol Caplets 30/500mg
Paracetamol 500mg; Codeine Phosphate Hemihydrate 30mg
Neofarma Pharmaceuticals Ltd., La Vista Building, No 2, Plam Street, Mtarfa MTF 1031, Malta
30/04/2013
AA908/06901
Malta
Infacol
Simeticone 40mg/ml
NeoFarma Pharmaceuticals Ltd., 1-2 La Vista Buildings, Palm Street, Mtarfa, Malta
08/10/2013
AA908/07001
Malta
Amlodipine 5mg Tablets
Amlodipine 5mg (as besylate)
NeoFarma Pharmaceuticals Ltd., 1-2 La Vista Buildings, Palm Street, Mtarfa, Malta
27/09/2013
AA908/07002
Malta
Amlodipine 10mg Tablets
Amlodipine 10mg (as besylate)
NeoFarma Pharmaceuticals Ltd., 1-2 La Vista Buildings, Palm Street, Mtarfa, Malta
27/09/2013
AA908/07101
Malta
Omeprazole 20mg Capsules
Omeprazole 20mg
NeoFarma Pharmaceuticals Ltd., 1-2 La Vista Buildings, Palm Street, Mtarfa, Malta
08/10/2013
AA908/07201
Malta
Alendronic Acid 70 mg Tablets
Alendronic acid 70mg (as alendronate sodium monohydrate)
NeoFarma Pharmaceuticals Ltd., 1-2 La Vista Buildings, Palm Street, Mtarfa, Malta
27/09/2013
AA908/08101
Malta
Optrex Clear Eyes
Hamamelis Water 12.5%v/v; Naphazoline Hydrochloride 0.01% w/v
NeoFarma Pharmaceuticals Ltd., 1-2 La Vista Buildings, Palm Street, Mtarfa, Malta
10/12/2013
AA912/00101
Malta
Ciprotan Coated Tablets 20mg
Citalopram Hydrobromide 20mg
Pharma MT, 103, Stuart Street, Gzira, Malta
12/05/2010
AA912/00201
Malta
Clonocid Coated Tablets 250mg
Clarithromycin 250mg
Pharma MT, 103, Stuart Street, Gzira, Malta
12/05/2010
AA912/00202
Malta
Clonocid Coated Tablets 500mg
Clarithromycin 500mg
Pharma MT, 103, Stuart Street, Gzira, Malta
12/05/2010
AA912/00301
Malta
Fungasil 10mg/g cream
Terbinafine hydrochloride 10mg/g
Pharma MT, 103, Stuart Street, Gzira, Malta
12/05/2010
AA912/00401
Malta
Nytamel 10mg Film-coated Tablets
Zolpidem 10mg
Pharma MT, 103, Stuart Street, Gzira, Malta
12/05/2010
AA912/00501
Malta
Profloxin 500mg film-coated tablets
Ciprofloxacin 500mg
Pharma MT, 103, Stuart Street, Gzira, Malta
20/05/2010
AA912/00502
Malta
Profloxin 250mg film-coated tablets
Ciprofloxacin 250mg
Pharma MT, 103, Stuart Street, Gzira, Malta
21/05/2010
AA912/00601
Malta
Osteomel Once Weekly 70mg Tablets
Alendronic acid 70mg (as sodium alendronate trihydrate)
Pharma MT, 103, Stuart Street, Gzira, Malta
27/07/2010
AA914/00301
Malta
Norgesic Tablets
Orphenadrine Citrate 35mg; Paracetamol 450mg
Meda AB, Box 906, SE-170 09 Solna, Sweden
21/03/2012
AA933/00201
Malta
MAGVIT B6 48mg + 5mg Gastro-Resistant Tablets
Magnesium Ions 48mg (as Lactate Dihydrate), Pyridoxine Hydrochloride 5mg
GlaxoSmithKline Pharmaceuticals S.A., Ul. Grunwaldzka 189, 60-322 Poznan, Poland
28/06/2010
AA934/00101
Malta
Isoket 1mg/ml Concentrate for Solution for Injection or Infusion
Isosorbide Dinitrate 1mg/ml
UCB Pharma GmbH, Alfred Nobel Strasse, 10, D-40789, Monheim, Germany
27/07/2010
AA937/00101
Malta
Codipront Capsules
Codeine 30mg, Phenyltoloxamine 10mg
Ferraz Lynce S.A., Rua Consiglieri Pedroso, 123 Queluz de Baixo, 2731-901 Barcarena, Portugal
17/08/2010
AA937/00102
Malta
Codipront Syrup
Codeine 200/90ml, Phenyltoloxamine 66mg/90ml
Ferraz Lynce S.A., Rua Consiglieri Pedroso, 123 Queluz de Baixo, 2731-901 Barcarena, Portugal
17/08/2010
AA938/00101
Malta
Recto-Reparil 4.5% + 0.5% Cream
Escin 0.5g/100g; Tetracaine chlorhydrate 4.5g/100g
Madaus s.r.l, Valosa di Sopra, 9, 20052 Monza, Italy
27/09/2010
AA938/00102
Malta
Recto-Reparil 45mg + 5mg Suppository
Escin 5mg, Tetracaine Chlorhydrate 45mg
Madaus s.r.l, Valosa di Sopra, 9, 20052 Monza, Italy
27/09/2010
AA939/00101
Malta
L-Thyroxin 100 - 1 A Pharma
Levothyroxine Sodium Anhydrous 100mcg
1 A Pharma GmbH, Keltenring 1+3, 82041 Oberhaching, Germany
21/01/2013
AA939/00102
Malta
L-Thyroxin 50 - 1 A Pharma
Levothyroxine Sodium Anhydrous 50mcg
1 A Pharma GmbH, Keltenring 1+3, 82041 Oberhaching, Germany
23/01/2013
AA939/00103
Malta
L-Thyroxin 25 - 1A Pharma
Levothyroxine Sodium Anhydrous 25mcg
1 A Pharma GmbH, Keltenring 1+3, 82041 Oberhaching, Germany
22/02/2013
AA939/00201
Malta
Diclo 50 - 1A Pharma
Diclofenac Sodium 50mg
1 A Pharma GmbH, Keltenring 1+3, 82041 Oberhaching, Germany
11/02/2013
AA939/00202
Malta
Diclo 75 SL - 1A Pharma
Diclofenac Sodium 75mg
1 A Pharma GmbH, Keltenring 1+3, 82041 Oberhaching, Germany
11/02/2013
AA939/00203
Malta
Diclo 100 retard - 1A Pharma
Diclofenac Sodium 100mg
1 A Pharma GmbH, Keltenring 1+3, 82041 Oberhaching, Germany
12/02/2013
AA939/00301
Malta
Clozapin 25 - 1A Pharma Tablets 25mg
Clozapine 25mg
1 A Pharma GmbH, Keltenring 1+3, 82041 Oberhaching, Germany
14/02/2013
AA939/00302
Malta
Clozapin 100 - 1A Pharma
Clozapine 100mg
1 A Pharma GmbH, Keltenring 1+3, 82041 Oberhaching, Germany
14/02/2013
AA939/00401
Malta
Donepezil-HCl 1 A Pharma 5 mg film-coated tablets
Donepezil Hydrochloride 5mg
1 A Pharma GmbH, Keltenring 1+3, 82041 Oberhaching, Germany
06/03/2013
AA939/00402
Malta
Donepezil-HCl 1 A Pharma 10 mg film-coated tablets
Donepezil Hydrochloride 10mg
1 A Pharma GmbH, Keltenring 1+3, 82041 Oberhaching, Germany
06/03/2013
AA939/00501
Malta
Glimepirid - 1 A Pharma 1 mg tablets
Glimepiride 1mg
1 A Pharma GmbH, Keltenring 1+3, 82041 Oberhaching, Germany
06/03/2013
AA939/00502
Malta
Glimepirid - 2 A Pharma 1 mg tablets
Glimepiride 2mg
1 A Pharma GmbH, Keltenring 1+3, 82041 Oberhaching, Germany
06/03/2013
AA939/00503
Malta
Glimepirid - 3 A Pharma 1 mg tablets
Glimepiride 3mg
1 A Pharma GmbH, Keltenring 1+3, 82041 Oberhaching, Germany
06/03/2013
AA939/00504
Malta
Glimepirid - 4 A Pharma 1 mg tablets
Glimepiride 4mg
1 A Pharma GmbH, Keltenring 1+3, 82041 Oberhaching, Germany
06/03/2013
AA939/00601
Malta
Quetiapin - 1 A Pharma 25 mg film-coated tablets
Quetiapine 25mg (as hemifumarate)
1 A Pharma GmbH, Keltenring 1+3, 82041 Oberhaching, Germany
06/03/2013
AA939/00602
Malta
Quetiapin - 1 A Pharma 100 mg film-coated tablets
Quetiapine 100mg (as hemifumarate)
1 A Pharma GmbH, Keltenring 1+3, 82041 Oberhaching, Germany
06/03/2013
AA939/00603
Malta
Quetiapin - 1 A Pharma 200 mg film-coated tablets
Quetiapine 200mg (as hemifumarate)
1 A Pharma GmbH, Keltenring 1+3, 82041 Oberhaching, Germany
06/03/2013
AA939/00701
Malta
AmoxiClav 400/57 TS - 1 A Pharma
Amoxicillin 400mg/5ml (as trihydrate); Potassium Clavulanate 57mg/5ml
1 A Pharma GmbH, Keltenring 1+3, 82041 Oberhaching, Germany
21/03/2013
AA939/00702
Malta
AmoxiClav 500/125 - 1 A Pharma
Amoxicillin 500mg (as trihydrate); Potassium Clavulanate 125mg
1 A Pharma GmbH, Keltenring 1+3, 82041 Oberhaching, Germany
18/03/2013
AA939/00703
Malta
AmoxiClav 875/125 - 1 A Pharma
Amoxicillin 875mg (as trihydrate); Potassium Clavulanate 125mg
1 A Pharma GmbH, Keltenring 1+3, 82041 Oberhaching, Germany
18/03/2013
AA939/00801
Malta
Topiramat - 1 A Pharma 25 mg
Topiramate 25mg
1 A Pharma GmbH, Keltenring 1+3, 82041 Oberhaching, Germany
13/03/2013
AA939/00802
Malta
Topiramat - 1 A Pharma 50 mg
Topiramate 50mg
1 A Pharma GmbH, Keltenring 1+3, 82041 Oberhaching, Germany
13/03/2013
AA939/00803
Malta
Topiramat - 1 A Pharma 100 mg
Topiramate 100mg
1 A Pharma GmbH, Keltenring 1+3, 82041 Oberhaching, Germany
13/03/2013
AA939/00901
Malta
Venlafaxine- 1 A Pharma 75 mg Tablets
Venlafaxine 75mg (as hydrochloride)
1 A Pharma GmbH, Keltenring 1+3, 82041 Oberhaching, Germany
20/03/2013
AA939/01001
Malta
Captopril 25 – 1A-Pharma
Captopril 25mg
1 A Pharma GmbH, Keltenring 1+3, 82041 Oberhaching, Germany
30/04/2013
AA939/01002
Malta
Captopril 50 – 1A-Pharma
Captopril 50mg
1 A Pharma GmbH, Keltenring 1+3, 82041 Oberhaching, Germany
30/04/2013
AA939/01101
Malta
Enalapril 5 - 1 A Pharma
Enalapril Maleate 5mg
1 A Pharma GmbH, Keltenring 1+3, 82041 Oberhaching, Germany
30/04/2013
AA939/01102
Malta
Enalapril 20 - 1 A Pharma
Enalapril Maleate 20mg
1 A Pharma GmbH, Keltenring 1+3, 82041 Oberhaching, Germany
30/04/2013
AA939/01201
Malta
Lansoprazole - 1 A Pharma Capsules Gastro-Resistant 15mg
Lansoprazole 15mg
1 A Pharma GmbH, Keltenring 1+3, 82041 Oberhaching, Germany
30/04/2013
AA939/01202
Malta
Lansoprazole - 1 A Pharma Capsules Gastro-Resistant 30mg
Lansoprazole 30mg
1 A Pharma GmbH, Keltenring 1+3, 82041 Oberhaching, Germany
30/04/2013
AA939/01301
Malta
Amlodipin - 1 A Pharma 5mg tablets N
Amlodipine 5mg (as besylate)
1 A Pharma GmbH, Keltenring 1+3, 82041 Oberhaching, Germany
05/06/2013
AA939/01302
Malta
Amlodipin - 1 A Pharma 10mg tablets N
Amlodipine 10mg (as besylate)
1 A Pharma GmbH, Keltenring 1+3, 82041 Oberhaching, Germany
05/06/2013
AA939/01401
Malta
Lisinopril 5 - 1 A Pharma Tablets 5mg
Lisinopril 5mg (as dihydrate)
1 A Pharma GmbH, Keltenring 1+3, 82041 Oberhaching, Germany
27/05/2013
AA939/01402
Malta
Lisinopril 10 - 1 A Pharma Tablets 10mg
Lisinopril 10mg (as dihydrate)
1 A Pharma GmbH, Keltenring 1+3, 82041 Oberhaching, Germany
27/05/2013
AA939/01501
Malta
Fluoxetin 20 - 1 A Pharma Tablets 20mg
Fluoxetine 20mg (as hydrochloride)
1 A Pharma GmbH, Keltenring 1+3, 82041 Oberhaching, Germany
10/06/2013
AA939/01601
Malta
Atorvastatin - 1 A Pharma 10 mg film-coated tablets
Atorvastatin 10mg
1 A Pharma GmbH, Keltenring 1+3, 82041 Oberhaching, Germany
12/09/2013
AA939/01602
Malta
Atorvastatin - 1 A Pharma 20 mg film-coated tablets
Atorvastatin 20mg
1 A Pharma GmbH, Keltenring 1+3, 82041 Oberhaching, Germany
12/09/2013
AA939/01603
Malta
Atorvastatin - 1 A Pharma 40 mg film-coated tablets
Atorvastatin 40mg
1 A Pharma GmbH, Keltenring 1+3, 82041 Oberhaching, Germany
12/09/2013
AA939/01604
Malta
Atorvastatin - 1 A Pharma 80 mg film-coated tablets
Atorvastatin 80mg
1 A Pharma GmbH, Keltenring 1+3, 82041 Oberhaching, Germany
12/09/2013
AA939/01701
Malta
Azathioprin - 1 A Pharma 50 mg Film-Coated Tablets
Azathioprine 50mg
1 A Pharma GmbH, Keltenring 1+3, 82041 Oberhaching, Germany
08/01/2014
AA939/01701
Malta
Azathioprin - 1 A Pharma® 50 mg Film-Coated Tablets
Azathioprine 50mg
1 A Pharma GmbH, Keltenring 1+3, 82041 Oberhaching, Germany
15/11/2013
AA939/01801
Malta
Aciclovir 200 - 1A Pharma
Aciclovir 200mg
1 A Pharma GmbH, Keltenring 1+3, 82041 Oberhaching, Germany
16/11/2013
AA939/01802
Malta
Aciclovir 400 - 1A Pharma
Aciclovir 400mg
1 A Pharma GmbH, Keltenring 1+3, 82041 Oberhaching, Germany
16/11/2013
AA939/01803
Malta
Aciclovir 800 - 1A Pharma
Aciclovir 800mg
1 A Pharma GmbH, Keltenring 1+3, 82041 Oberhaching, Germany
16/11/2013
AA939/01901
Malta
Risperidon – 1 A Pharma 1 mg film-coated tablets
Risperidone 1mg
1 A Pharma GmbH, Keltenring 1+3, 82041 Oberhaching, Germany
08/01/2014
AA939/01902
Malta
Risperidon – 1 A Pharma 2 mg film-coated tablets
Risperidone 2mg
1 A Pharma GmbH, Keltenring 1+3, 82041 Oberhaching, Germany
08/01/2014
AA939/01903
Malta
Risperidon – 1 A Pharma 3 mg film-coated tablets
Risperidone 3mg
1 A Pharma GmbH, Keltenring 1+3, 82041 Oberhaching, Germany
08/01/2014
AA939/01904
Malta
Risperidon – 1 A Pharma 4 mg film-coated tablets
Risperidone 4mg
1 A Pharma GmbH, Keltenring 1+3, 82041 Oberhaching, Germany
08/01/2014
AA939/01905
Malta
Risperidon – 1 A Pharma 6 mg film-coated tablets
Risperidone 6mg
1 A Pharma GmbH, Keltenring 1+3, 82041 Oberhaching, Germany
08/01/2014
AA939/01906
Malta
Risperidone - 1 A Pharma 1mg/ml oral solution
Risperidone 1mg/ml
1 A Pharma GmbH, Keltenring 1+3, 82041 Oberhaching, Germany
08/01/2014
AA939/02001
Malta
Gabapentin - 1 A Pharma 100 mg hard capsules
Gabapentin 100mg
1A Pharma GmbH, Keltenring 1+3, 82041 Oberhaching, Germany
08/01/2014
AA939/02002
Malta
Gabapentin - 1 A Pharma 300 mg hard capsules
Gabapentin 300mg
1A Pharma GmbH, Keltenring 1+3, 82041 Oberhaching, Germany
09/02/2014
AA939/02101
Malta
Olanzapin - 1 A Pharma 5 mg film-coated tablets
Olanzapine 5mg
1 A Pharma GmbH, Keltenring 1+3, 82041 Oberhaching, Germany
09/01/2014
AA939/02102
Malta
Olanzapin - 1 A Pharma 10 mg film-coated tablets
Olanzapine 10mg
1 A Pharma GmbH, Keltenring 1+3, 82041 Oberhaching, Germany
09/01/2014
AA939/02201
Malta
Valsartan -1A Pharma 80mg film-coated tablets
Valsartan 80mg
1A Pharma GmbH, Keltenring 1+3, 82041 Oberhaching, Germany
14/02/2014
AA939/02202
Malta
Valsartan -1A Pharma 160mg film-coated tablets
Valsartan 160mg
1A Pharma GmbH, Keltenring 1+3, 82041 Oberhaching, Germany
14/02/2014
AA943/00101
Malta
ANTROLIN 0.3% + 1.5% cream for rectal use
Nifedipine 0.3g/100g; Lidocaine 1.5g/100g
New.Fa.Dem. srl., Viale Ferrovia dello Stato no1, Giuliano in Campania, Napoli, Italy
18/10/2010
AA949/00101
Malta
MUCOLISIN 30mg/5ml syrup
Ambroxol Hydrochloride 30mg/5ml
Actavis EAD, 29, Atanas Dukov Street, Sofia 1407 Bulgaria
20/10/2010
AA950/00101
Malta
Sodium Chloride 0.9% / Vioser
Sodium Chloride 9g/1000ml
Vioser S.A., Taxiarches, 42100 Trikala, Greece
20/10/2010
AA950/00201
Malta
Lactated Ringer's injection / V I O S E R
1000 ml of solution contain: Sodium chloride 6,0 g, Potassium chloride 0,3 g, Calcium chloride x 2H2O 0,2 g, Sodium Lactate 50% solution 6,2 g
Vioser S.A., Taxiarches, 42100 Trikala, Greece
02/04/2012
AA950/00301
Malta
DEXTROSE 5 % / VIOSER
Dextrose (Anhydrous) 50g/100ml (as monohydrate)
Vioser S.A., Taxiarches, 42100 Trikala, Greece
02/04/2012
AA952/00101
Malta
Vasopren 5mg Tablets
Enalapril Maleate 5mg
Sopharma PLC, 16, Iliensko Shosse Street, 1220 Sofia, Bulgaria
04/10/2010
AA952/00201
Malta
Gentamicin Sopharma 40mg/ml solution for injection 2ml
Gentamicin 80mg/2ml (as sulphate)
Sopharma PLC, 16, Iliensko Shosse Street, 1220 Sofia, Bulgaria
14/03/2011
AA952/00301
Malta
Atenolol Sopharma 25mg film coated tablets
Atenolol 25mg
Sopharma PLC, 16, Iliensko Shosse Street, 1220 Sofia, Bulgaria
22/02/2012
AA952/00401
Malta
Furosemide Sopharma
Furosemide 20mg/2ml (10mg/ml)
Sopharma PLC, 16, Iliensko Shosse Street, 1220 Sofia, Bulgaria
13/02/2012
AA952/00501
Malta
Dexamethasone Sopharma 4 mg/ml Solution for Injection
Dexamethasone Phosphate 4mg/ml (as sodium phosphate)
Sopharma PLC, 16, Iliensko Shosse Street, 1220 Sofia, Bulgaria
14/05/2012
AA952/00601
Malta
Amikacin Sopharma 250 mg/ml solution for injection/infusion
Amikacin 250mg/ml (as sulfate) (x2ml and x4ml)
Sopharma PLC, 16, Iliensko Shosse Street, 1220 Sofia, Bulgaria
29/12/2011
AA952/00701
Malta
TAMOXIFEN SOPHARMA 10 mg tablets
Tamoxifen 10mg (as citrate)
Sopharma PLC, 16, Iliensko Shosse Street, 1220 Sofia, Bulgaria
17/11/2011
AA952/00801
Malta
INDOMETACIN SOPHARMA 25 mg gastro-resistant tablets
Indometacin 25mg
Sopharma PLC, 16, Iliensko Shosse Street, 1220 Sofia, Bulgaria
16/02/2012
AA952/00901
Malta
Morphine Sopharma 10 mg/ml Solution for Injection
Morphine Hydrochloride 10mg/ml
Sopharma PLC, 16, Iliensko Shosse Street, 1220 Sofia, Bulgaria
06/01/2012
AA952/00902
Malta
Morphine Sopharma 20 mg/ml Solution for Injection
Morphine Hydrochloride 20mg/ml
Sopharma PLC, 16, Iliensko Shosse Street, 1220 Sofia, Bulgaria
06/01/2012
AA952/01001
Malta
Xylopharm Nasal Drops Solution 0.05%
Xylometazoline Hydrochloride 0.5mg/ml
Sopharma PLC, 16, Iliensko Shosse Str. 1220 Sofia, Bulgaria
09/05/2013
AA952/01002
Malta
Xylopharm Nasal Drops Solution 0.1%
Xylometazoline Hydrochloride 1mg/ml
Sopharma PLC, 16, Iliensko Shosse Str. 1220 Sofia, Bulgaria
09/05/2013
AA952/01101
Malta
TALERT 1 mg/ml syrup
Cetirizine Dihydrochloride 1mg/ml
Sopharma PLC, 16 Iliensko Shosse Street, 1220 Sofia, Bulgaria
25/04/2013
AA952/01201
Malta
Syafen Gel 5%
Ibuprofen 50mg/g
Sopharma PLC, 16, Iliensko Shosse Str. 1220 Sofia, Bulgaria
07/05/2013
AA952/01301
Malta
BROMHEXINE SOPHARMA 4 mg/5 ml syrup
Bromhexine hydrochloride 4mg/5ml
Sopharma PLC, 16, Iliensko Shosse Str. 1220 Sofia, Bulgaria
08/05/2013
AA955/00801
Malta
Puri-Nethol 50 mg Tablets
Mercaptopurine 50mg
Aspen Pharma Trading Limited, 12/13 Exchange Place, Custom House Docks, I.F.S.C., Dublin 1, Ireland
27/04/2012
AA956/00101
Malta
Sodium Chloride 0.9% sterile pyrogen-free solution
Sodium Chloride 9g/1000ml (500ml bag)
S.A.L.F S.p.A Laboratorio Farmacologico, Via Marconi, 2, 24069, Cenate Sotto Bergamo, Italy
16/11/2010
AA956/00102
Malta
Sodium Chloride 0.9% sterile pyrogen-free solution
Sodium Chloride 9g/1000ml (5 ampoules x10ml)
S.A.L.F S.p.A Laboratorio Farmacologico, Via Marconi, 2, 24069, Cenate Sotto Bergamo, Italy
16/11/2010
AA957/00201
Malta
Eczmol 1% w/w Cream
Chlorhexidine Gluconate 1% w/w
Genus Pharmaceuticals Ltd., Park View House, 65 London Road, Newbury, Berkshire, RG14 1JN, United Kingdom
25/10/2011
AA958/00101
Malta
Veganin
Paracetamol 500mg, Caffeine 30mg, Codeine Phosphate 8mg
C & M Marketing Ltd., 3 Ferdinando Inglott Street, Attard ATD 3134, Malta
15/02/2011
AA958/00201
Malta
TCP Antiseptic Ointment
TCP Liquid Antiseptic 6.4% w/w, Iodine 0.21% w/w, Methyl Salicylate 1.33% w/w, Precipitated Sulphur 1.5% w/w, Tannic Acid 0.4% w/w, Camphor 1.31% w/w and Salicylic Acid 0.4% w/w. TCP Liquid Antiseptic is an aqueous solution of Phenol 0.175% w/v, halogenated phenols 0.68% w/v and Sodium Salicylate 0.052% w/v.
C & M Marketing Ltd., 3 Ferdinando Inglott Street, Attard ATD 3134, Malta
04/02/2011
AA958/00202
Malta
TCP Liquid Antiseptic
Hlogenated Phenols 0.68%w/v, Phenol 0.175 %w/v
C & M Marketing Ltd., 3 Ferdinando Inglott Street, Attard ATD 3134, Malta
04/02/2011
AA958/00301
Malta
Metatone
Vitamin B1 (Thiamine hydrochloride) 500 mcg/5ml, Calcium glycerophosphate 45.6 mg/5ml, Potassium glycerophosphate 45.6 mg/5ml, Sodium glycerophosphate 22.8 mg/5ml and Manganese glycerophosphate NFX 697 mcg/5ml
C & M Marketing Ltd., 3 Ferdinando Inglott Street, Attard ATD 3134, Malta
14/02/2011
AA958/00401
Malta
Drapolene Cream
Benzalkonium chloride 0.01%w/w, cetrimide 0.2%w/w
C & M Marketing Ltd., 3 Ferdinando Inglott Street, Attard ATD 3134, Malta
15/02/2011
AA959/00101
Malta
BRIDATEC
N-(3-bromo-2,4,6-trimethylphenylcarbamoyl methyl)-iminodiacetic acid (Mebrofenin) as sodium salt 40.0 mg/vial
GE Healthcare S.r.l, Via Galeno 36, 20126, Milan, Italy
01/02/2011
AA959/00201
Malta
NANOCOLL 500 micrograms kit for radiopharmaceutical preparation
Human albumin colloidal particles 500 micrograms/vial
GE Healthcare S.r.l, Via Galeno 36, 20126, Milan, Italy
10/07/2012
AA965/00801
Malta
Co-amoxiclav 1000mg/200mg powder for solution for injection or infusion
Amoxicillin 1000mg (as amoxicillin sodium); Clavulanic acid 200mg (as clavulanate potassium)
Ibigen S.r.L, Via Fossignano 2, 04011-Aprilia (LT), Italy
25/11/2013
AA965/00901
Malta
Flucloxacillin 1g, powder for solution for injection or infusion
Flucloxacillin 1g/vial (as sodium)
Ibigen S.r.L, Via Fossignano 2, 04011-Aprilia (LT), Italy
26/11/2013
AA965/00902
Malta
Flucloxacillin 250 mg, powder for solution for injection or infusion
Flucloxacillin 250mg (as sodium)
Ibigen S.r.L, Via Fossignano 2, 04011-Aprilia (LT), Italy
24/02/2014
AA965/01301
Malta
Piperacillin/Tazobactam 2 g/0.25 g Powder for Solution for Infusion
Piperacillin 2g/vial; Tazobactam 0.25g/vial
Ibigen S.r.L, Via Fossignano 2, 04011-Aprilia (LT), Italy
21/02/2014
AA965/01302
Malta
Piperacillin/Tazobactam 4 g/0.5 g Powder for Solution for Infusion
Piperacillin 4g/vial; Tazobactam 0.5g/vial
Ibigen S.r.L, Via Fossignano 2, 04011-Aprilia (LT), Italy
21/02/2014
AA965/01401
Malta
Rocuronium bromide 10 mg/ml solution for injection/infusion
Rocuronium Bromide 10mg/ml
Ibigen S.r.L, Via Fossignano 2, 04011-Aprilia (LT), Italy
21/02/2014
AA966/00101
Malta
Brymont 2 mg/ml eye drops, solution
Brimonidine tartrate 2mg/ml
Blumont Pharma Ltd., 23, Moortown Close, Grantham, Lincs, NG31 9GG, United Kingdom
24/01/2013
AA966/00201
Malta
Timolol 0.25% w/v Eye Drops Solution
Timolol 2.5mg/ml
Blumont Pharma Ltd., 23 Moortown Close, Grantham, Lincolnshire NG31 9GG, United Kingdom
13/03/2013
AA966/00202
Malta
Timolol 0.5% w/v Eye Drops Solution
Timolol 5mg/ml
Blumont Pharma Ltd., 23 Moortown Close, Grantham, Lincolnshire NG31 9GG, United Kingdom
13/03/2013
AA969/00101
Malta
Meningitec suspension for injection in pre-filled syringe. Meningococcal serogroup C oligosaccharide conjugate vaccine (adsorbed)
Neisseria Meningitidis (strain C11) Serogroup C oligosaccharide 10mcg/0.5ml dose
Pfizer Healthcare Ireland, 9 Riverwalk, National Digital Park, Citywest Business Campus, Dublin 24, Ireland
22/06/2009
AA970/00101
Malta
Benzol 20mg Capsules
Omeprazole 20000mg
Bennett Pharmaceuticals SA, 20, Agias Kyriakis Street, 145 61 Kifissia Attikis, Greece
16/03/2011
AA970/00201
Malta
Talosin
Citalopram 20mg (as Citalopram hydrobromide)
Bennett Pharmaceuticals SA, 20, Agias Kyriakis Street, 145 61 Kifissia Attikis, Greece
16/03/2011
AA970/00202
Malta
Talosin
Citalopram 40mg (as Citalopram hydrobromide)
Bennett Pharmaceuticals SA, 20, Agias Kyriakis Street, 145 61 Kifissia Attikis, Greece
16/03/2011
AA970/00301
Malta
Placol
Simvastatin 20mg
Bennett Pharmaceuticals SA, 20, Agias Kyriakis Street, 145 61 Kifissia Attikis, Greece
18/03/2011
AA970/00302
Malta
Placol
Simvastatin 40mg
Bennett Pharmaceuticals SA, 20, Agias Kyriakis Street, 145 61 Kifissia Attikis, Greece
18/03/2011
AA970/00401
Malta
Loben
Losartan Potassium 100mg
Bennett Pharmaceuticals SA, 20, Agias Kyriakis Street, 145 61 Kifissia Attikis, Greece
21/03/2011
AA970/00402
Malta
Loben Plus
Losartan Potassium 100mg, Hydrochlorothiazide 12.5mg
Bennett Pharmaceuticals SA, 20, Agias Kyriakis Street, 145 61 Kifissia Attikis, Greece
16/03/2011
AA970/00403
Malta
Loben Plus
Losartan Potassium 100mg, Hydrochlorothiazide 25mg
Bennett Pharmaceuticals SA, 20, Agias Kyriakis Street, 145 61 Kifissia Attikis, Greece
16/03/2011
AA970/00501
Malta
Atorval 40mg Film-Coated Tablet
Atorvastatin 20mg (as atorvastatin calcium)
Bennett Pharmaceuticals SA, 20, Agias Kyriakis Street, 145 61 Kifissia Attikis, Greece
16/03/2011
AA970/00502
Malta
Atorval 20mg Film-Coated Tablet
Atorvastatin 40mg (as atorvastatin calcium)
Bennett Pharmaceuticals SA, 20, Agias Kyriakis Street, 145 61 Kifissia Attikis, Greece
16/03/2011
AA970/00601
Malta
Globel 75mg Film-Coated Tablets
Clopidogrel 75mg (as besilate)
Bennett Pharmaceuticals SA, 20, Agias Kyriakis Street, 145 61 Kifissia Attikis, Greece
16/03/2011
AA970/00701
Malta
Lecarna
Levocarnitine 1000mg/sachet (as tartrate)
Bennett Pharmaceuticals SA, 20, Agias Kyriakis Street, 145 61 Kifissia Attikis, Greece
21/03/2011
AA970/00801
Malta
Eliben
Clarithomycin 500mg
Bennett Pharmaceuticals SA, 20, Agias Kyriakis Street, 145 61 Kifissia Attikis, Greece
21/03/2011
AA970/00901
Malta
MIRALUST 4 mg chewable tablets
Montelukast 4mg
Bennett Pharmaceuticals SA, 20, Agias Kyriakis Street, 145 61 Kifissia Attikis, Greece
05/10/2012
AA970/00902
Malta
MIRALUST 10 mg film coated tablets
Montelukast 10mg
Bennett Pharmaceuticals SA, 20, Agias Kyriakis Street, 145 61 Kifissia Attikis, Greece
05/10/2012
AA970/00903
Malta
MIRALUST 5 mg chewable tablets
Montelukast 5mg
Bennett Pharmaceuticals SA, 20, Agias Kyriakis Street, 145 61 Kifissia Attikis, Greece
05/10/2012
AA982/00101
Malta
Amlo TAD Besilat 10 mg, tablets
Amlodipine 10mg (as besilate)
TAD Pharma GmbH, Heinz-Lohmann-Strasse 5, 27472 Cuxhaven, Germany
23/11/2011
AA982/00102
Malta
Amlo TAD Besilat 5 mg, tablets
Amlodipine 5mg (as besilate)
TAD Pharma GmbH, Heinz-Lohmann-Strasse 5, 27472 Cuxhaven, Germany
11/11/2011
AA982/00301
Malta
Candesartan TAD 16mg Tablets
Candesartan 16mg (as cilexetil)
TAD Pharma GmbH, Heinz-Lohmann-Strasse 5, 27472 Cuxhaven, Germany
22/07/2011
AA982/00302
Malta
Candesartan TAD 32mg Tablets
Candesartan 32mg (as cilexetil)
TAD Pharma GmbH, Heinz-Lohmann-Strasse 5, 27472 Cuxhaven, Germany
22/07/2011
AA982/00401
Malta
Mirta TAD 15 mg film-coated tablets
Mirtazapine 15mg
TAD Pharma GmbH, Heinz-Lohmann-Strasse 5, 27472 Cuxhaven, Germany
12/07/2011
AA982/00402
Malta
Mirta TAD 30 mg film-coated tablets
Mirtazapine 30mg
TAD Pharma GmbH, Heinz-Lohmann-Strasse 5, 27472 Cuxhaven, Germany
12/07/2011
AA982/00501
Malta
Esomeprazole TAD 20 mg gastro-resistant capsules, hard
Esomeprazole 20mg (as Hemimagnesium 1 H20)
TAD Pharma GmbH, Heinz-Lohmann-Strasse 5, 27472 Cuxhaven, Germany
23/11/2011
AA982/00502
Malta
Esomeprazole TAD 40 mg gastro-resistant capsules, hard
Esomeprazole 40mg (as Hemimagnesium 1 H20)
TAD Pharma GmbH, Heinz-Lohmann-Strasse 5, 27472 Cuxhaven, Germany
23/11/2011
AA982/00701
Malta
Norflosal
Norfloxacin 400mg
TAD Pharma GmbH, Heinz-Lohmann-Strasse 5, 27472 Cuxhaven, Germany
16/02/2012
AA984/00101
Malta
Diclofenac Helcor 50 mg, gastro-resistant film-coated tablets
Diclofenac Sodium 50mg
S.C. AC Helcor Pharma S.R.L., Dr Victor Babes Street no 50, Baia Mare, Romania
02/09/2011
AA984/00201
Malta
Celerg 10 mg film-coated tablet
Cetirizine Dihydrochloride 10mg
S.C. AC Helcor Pharma S.R.L., Dr Victor Babes Street no 50, Baia Mare, Romania
06/09/2011
AA984/00301
Malta
Ciprolen 250mg
Ciprofloxacin 250mg (as hydrochloride)
S.C. AC Helcor Pharma S.R.L., Dr Victor Babes Street no 50, Baia Mare, Romania
07/09/2011
AA984/00302
Malta
Ciprolen 500mg
Ciprofloxacin 500mg (as hydrochloride)
S.C. AC Helcor Pharma S.R.L., Dr Victor Babes Street no 50, Baia Mare, Romania
07/09/2011
AA984/00401
Malta
Sintenal 10mg film-coated tablets
Simvastatin 10mg
S.C. AC Helcor Pharma S.R.L., Dr Victor Babes Street no 50, Baia Mare, Romania
20/10/2011
AA984/00402
Malta
Sintenal 20mg film-coated tablets
Simvastatin 20mg
S.C. AC Helcor Pharma S.R.L., Dr Victor Babes Street no 50, Baia Mare, Romania
20/10/2011
AA984/00403
Malta
Sintenal 40mg film-coated tablets
Simvastatin 40mg
S.C. AC Helcor Pharma S.R.L., Dr Victor Babes Street no 50, Baia Mare, Romania
20/10/2011
AA984/00501
Malta
Reuxen 250 mg, tablets
Naproxen 250mg
S.C. AC Helcor Pharma S.R.L., Dr Victor Babes Street no 50, Baia Mare, Romania
20/11/2013
AA984/00502
Malta
Reuxen 500 mg, tablets
Naproxen 500mg
S.C. AC Helcor Pharma S.R.L., Dr Victor Babes Street no 50, Baia Mare, Romania
20/11/2013
AA988/00101
Malta
Lactulose Solution Ph.Eur.
Lactulose 66%w/v
Resolution Chemicals Ltd., Wedgewood Way, Stevenage, Herts, United Kingdom
07/09/2011
AA991/00601
Malta
Losartan Potassium Coated Tablets 50mg
Losartan Potassium 50mg
Jubilant Pharmaceuticals nv, Axxes Business Park, Guldensporenpark 22 – block C, 9820 Merelbeke, Belgium
28/12/2012
AA992/00101
Malta
Entus Max 30 mg/5 ml syrup
Ambroxol Hydrochloride 30mg/5ml
Aflofarm Farmacja Polska SP. zo. o., ul. Partyzancka 133/151 95-200 Pabianice, Poland
14/12/2011
AA994/00101
Malta
Metoclopramide 5 mg/ml Injection
Metoclopramide Hydrochloride 10mg/2ml (as anhydrous)
Hameln Pharmaceuticals Limited, Nexus, Gloucester Business Park, Gloucester, United Kingdom
06/12/2011
AA995/00101
Malta
Zirpine 10 mg Tablets
Cetirizine Dihydrochloride 10mg
Brown's Pharma Limited, Triq l-Industrija, Qormi, Malta
23/01/2012
AA995/00201
Malta
Codinex Codeine Phosphate 15mg/5ml Oral Solution
Codeine Phosphate 15mg/5ml
Brown's Pharma Limited, Triq l-Industrija, Qormi, Malta
25/01/2012
AA995/00301
Malta
Viscolex Syrup 250 mg / 5 ml Oral Solution
Carbocisteine 250mg/5ml
Brown's Pharma Limited, Triq l-Industrija, Qormi, Malta
23/01/2012
AA996/00101
Malta
Buprenorphine 2 mg Sublingual Tablets
Buprenorphine 2mg (as Buprenorphine Hydrochloride)
Morningside Healthcare Ltd., 115, Narborough Road, Leicester, LE3 0PA, United Kingdom
24/01/2012
AA996/00102
Malta
Buprenorphine 8 mg Sublingual Tablets
Buprenorphine 8mg (as Buprenorphine Hydrochloride)
Morningside Healthcare Ltd., 115, Narborough Road, Leicester, LE3 0PA, United Kingdom
25/01/2012
AA996/00201
Malta
Ethambutol Tablets 400mg
Ethambutol Hydrochloride 400mg
Morningside Healthcare Ltd., 115, Narborough Road, Leicester, LE3 0PA, United Kingdom
04/09/2012
AA996/00202
Malta
Ethambutol 100mg Film-coated Tablets
Ethambutol Hydrochloride 100mg
Morningside Healthcare Ltd., 115 Narborough Road Leicester, LE3 0PA United Kingdom
29/01/2014
AA996/00301
Malta
Natzon 0.4 mg Sublingual Tablets
Buprenorphine 0.4mg (as Buprenorphine Hydrochloride)
Morningside Healthcare Ltd., 115, Narborough Road, Leicester, LE3 0PA, United Kingdom
05/09/2013
OGYI-T-22470/01
Hungary
Verorab ≥ 2,5 NE/0,5 ml por és oldószer szuszpenziós injekcióhoz ampullában
Rabies virus, Wistar Rabies PM/WI38 1503-3M strain (inactivated)
Sanofi Pasteur S.A.
2 avenue Pont Pasteur
69007 Lyon, France
16/04/2013
OGYI-T-22470/02
Hungary
Verorab ≥ 2,5 NE/0,5 ml por és oldószer szuszpenziós injekcióhoz előretöltött fecskendőben
Rabies virus, Wistar Rabies PM/WI38 1503-3M strain (inactivated)
Sanofi Pasteur S.A.
2 avenue Pont Pasteur
69007 Lyon, France
16/04/2013
OGYI-T-22784/01
Hungary
Sevredol 10 mg filmtabletta
morphine
Mundipharma Gesellschaft m.b.H.
Apollogasse 16-18
1070 Wien, Austria
20/01/2015
OGYI-T-22784/02
Hungary
Sevredol 20 mg filmtabletta
morphine
Mundipharma Gesellschaft m.b.H.
Apollogasse 16-18
1070 Wien, Austria
20/01/2015
PL00006/5045R
Lithuania
Cycloserine 250 mg capsules
- Cycloserine
Eli Lilly & Company Ltd. Kingsclere Road Basingstoke RG21 6XA United Kingdom
-
S00004
Cyprus
Difflam 0.15% oromucosal spray
- Benzydamine hydrochloride
C.G.Papaloisou Ltd 25, Acropoleos str., P.O.Box: 21148, 1502 Nicosia, Cyprus
07/06/2005
S00005
Cyprus
Aproxal 500 mg/5ml powder for oral suspension
- Amoxicillin trihydrate
Costakis Tsisios & Co Ltd 25, Thessalonikis str., P.O.Box: 56495, 3307 Limassol, Cyprus
08/06/2005
S00007
Cyprus
Ravalton 500 mg f.c. tabs
- Ciprofloxacin hydrochloride monohydrate
Costakis Tsisios & Co Ltd 25, Thessalonikis str., P.O.Box: 56495, 3307 Limassol, Cyprus
08/06/2005
S00008
Cyprus
Rythmogastryl 20 mg e.c. caps
- Omeprazole
Costakis Tsisios & Co Ltd 25, Thessalonikis str., P.O.Box: 56495, 3307 Limassol, Cyprus
08/06/2005
S00009
Cyprus
Otosporin ear drops
- Polymyxin B sulphate
- Neomycin sulphate
- Hydrocortisone
Glaxo Group Ltd Berkeley avenue, Greenford, MiddlesexUB6 0NN, UK
09/06/2005
S00012
Cyprus
Zabysept eye drops solution
- Naphazoline nitrate
- Zinc sulfate heptahydrate
Costakis Tsisios & Co Ltd 25, Thessalonikis str., P.O.Box: 56495, 3307 Limassol, Cyprus
08/06/2005
S00013
Cyprus
Nezefib eye drops solution
- Chloramphenicol
- Dexamethasone sodium phosphate
Costakis Tsisios & Co Ltd 25, Thessalonikis str., P.O.Box: 56495, 3307 Limassol, Cyprus
08/06/2005
S00014
Cyprus
Untano 2% cream
- Miconazole nitrate
Costakis Tsisios & Co Ltd 25, Thessalonikis str., P.O.Box: 56495, 3307 Limassol, Cyprus
08/06/2005
S00016
Cyprus
Medrol 4mg tabs
- Methylprednisolone
Pfizer Hellas A.E. 5, Alketou str., 11633 Athens, Greece
08/06/2005
S00017
Cyprus
Medrol 16mg tabs
- Methylprednisolone
Pfizer Hellas A.E. 5, Alketou str., 11633 Athens, Greece
08/06/2005
S00018
Cyprus
Seide 150 mg f.c. tabs
- Roxithromycin
Costakis Tsisios & Co Ltd 25, Thessalonikis str., P.O.Box: 56495, 3307 Limassol, Cyprus
15/06/2005
S00019
Cyprus
Xanax 1mg tabs
- Alprazolam
Pfizer Hellas A.E. 5, Alketou str., 11633 Athens, Greece
08/06/2005
S00020
Cyprus
Movelat cream
- Mucopolysaccharide polysulphate
- Salicylic acid
Mundipharma Pharmaceuticals Ltd 13, Othellos str., Dhali Industrial Zone, P.O.Box: 23661, 1685 Nicosia, Cyprus
09/06/2005
S00021
Cyprus
Movelat gel
- Mucopolysaccharide polysulphate
- Salicylic acid
Mundipharma Pharmaceuticals Ltd 13, Othellos str., Dhali Industrial Zone, P.O.Box: 23661, 1685 Nicosia, Cyprus
09/06/2005
S00022
Cyprus
Cyclogest 400 mg pessaries
- Progesterone
Alpharma Ltd, Whiddon Valley, Barnstaple, North Devon, EX32 8NS, UK
15/06/2005
S00024
Cyprus
Wari-Diclowal 50 50 mg e.c. tabs
- Diclofenac sodium
Costakis Tsisios & Co Ltd 25, Thessalonikis str., P.O.Box: 56495, 3307 Limassol, Cyprus
08/06/2005
S00025
Cyprus
Wari-Diclowal 100 Retard 100 mg retard tabs
- Diclofenac sodium
Costakis Tsisios & Co Ltd 25, Thessalonikis str., P.O.Box: 56495, 3307 Limassol, Cyprus
08/06/2005
S00026
Cyprus
Wari-Diclowal S 100 mg supps
- Diclofenac sodium
Costakis Tsisios & Co Ltd 25, Thessalonikis str., P.O.Box: 56495, 3307 Limassol, Cyprus
08/06/2005
S00027
Cyprus
Wari-Diclowal 75 75 mg/3ml solution for inj.
- Diclofenac sodium
Costakis Tsisios & Co Ltd 25, Thessalonikis str., P.O.Box: 56495, 3307 Limassol, Cyprus
08/06/2005
S00028
Cyprus
Skinoren 20% cream
- Azelaic acid
A.Potamitis Medicare Ltd 62, Arch. Kyprianou avenue, Strovolos, P.O.Box: 21187, 1503 Nicosia, Cyprus
24/06/2005
S00029
Cyprus
Gynofen 35 coated tabs
- Cyproterone acetate
- Ethinylestradiol
A.Potamitis Medicare Ltd 62, Arch. Kyprianou avenue, Strovolos, P.O.Box: 21187, 1503 Nicosia, Cyprus
24/06/2005
S00031
Cyprus
Nicorette 2mg chewable tabs
- Nicotine-Resin complex 20%
Pfizer Hellas A.E. 5, Alketou str., 11633 Athens, Greece
23/06/2005
S00032
Cyprus
Magnevist 469.01mg/ml solution for inj.
- Gadopentetate dimeglumine
A.Potamitis Medicare Ltd 62, Arch. Kyprianou avenue, Strovolos, P.O.Box: 21187, 1503 Nicosia, Cyprus
24/06/2005
S00033
Cyprus
Cyclacur s.c. tabs
White s.c. tabs contain:
- Estradiol valerate
Light brown s.c. tabs contain:
- Estradiol valerate
- Norgestrel
A.Potamitis Medicare Ltd 62, Arch. Kyprianou avenue, Strovolos, P.O.Box: 21187, 1503 Nicosia, Cyprus
24/06/2005
S00034
Cyprus
Advantan 0.1% cream
- Methylprednisolone aceponate
A.Potamitis Medicare Ltd 62, Arch. Kyprianou avenue, Strovolos, P.O.Box: 21187, 1503 Nicosia, Cyprus
24/06/2005
S00035
Cyprus
Primolut Nor 5 mg tabs
- Norethisterone acetate
A.Potamitis Medicare Ltd 62, Arch. Kyprianou avenue, Strovolos, P.O.Box: 21187, 1503 Nicosia, Cyprus
24/06/2005
S00036
Cyprus
Refresh Artificial Tears eye drops
- Polyvinyl alcohol
- Povidone
Allergan Pharmaceuticals Ltd (Ireland) Castlebar Road, County Mayo, Westport, Ireland
17/06/2005
S00038
Cyprus
Exocin 0.3% ophthalmic solution
- Ofloxacin
Allergan Pharmaceuticals Ltd (Ireland) Castlebar Road, County Mayo, Westport, Ireland
17/06/2005
S00039
Cyprus
Pred Forte 1% eye drops suspension
- Prednisolone acetate
Allergan Pharmaceuticals Ltd (Ireland) Castlebar Road, County Mayo, Westport, Ireland
17/06/2005
S00040
Cyprus
Alphagan 0.2% ophthalmic solution
- Brimonidine tartrate
Allergan Pharmaceuticals Ltd (Ireland) Castlebar Road, County Mayo, Westport, Ireland
17/06/2005
S00041
Cyprus
Salospir 325 mg e.c. tabs
- Acetylsalicylic acid
Uni-Pharma Kleon Tsetis Pharmaceutical Laboratories S.A. 14th km, National Road 1, K.Kifissia, 14564 Athens, Greece
24/06/2005
S00042
Cyprus
Prothuril 50 mg tabs
- Propylthiouracil
Uni-Pharma Kleon Tsetis Pharmaceutical Laboratories S.A. 14th km, National Road 1, K.Kifissia, 14564 Athens, Greece
24/06/2005
S00044
Cyprus
Dalacin C 2% vaginal cream
- Clindamycin phosphate
Pfizer Hellas A.E. 5, Alketou str., 11633 Athens, Greece
15/06/2005
S00045
Cyprus
Dalacin C 600 mg/4 ml solution for inj.
- Clindamycin phosphate
Pfizer Hellas A.E. 5, Alketou str., 11633 Athens, Greece
15/06/2005
S00046
Cyprus
Dalacin C 1% lotion
- Clindamycin phosphate
Pfizer Hellas A.E. 5, Alketou str., 11633 Athens, Greece
15/06/2005
S00047
Cyprus
Klysmol rectal solution
- Sodium phosphate monobasic monohydrate
- Sodium phosphate heptahydrate
The Star Medicines Importers & Co Ltd 9A, Loukis Akritas str., P.O.Box: 50151, 3601 Limassol, Cyprus
17/06/2005
S00048
Cyprus
Fucidin 20 mg/g ointment
- Sodium fusidate
The Star Medicines Importers Co Ltd,9A, Loukis Akritas str., P.O.Box: 50151, 3601 Limassol, Cyprus
13/06/2005
S00049
Cyprus
Gastrografin (660+100)mg/ml oral solution
- Meglumine amidotrizoate
- Sodium amidotrizoate
A.Potamitis Medicare Ltd,P.O.Box : 21187, 1503 Nicosia, Cyprus
23/06/2005
S00051
Cyprus
Oliclinomel N4-550 emulsion for infusion
- Refined soya-bean oil and refined olive oil
- L-alanine
- L-arginine
- L-histidine
- L-leucine
- L-methionine
- L-proline
- L-threonine
- L-tyrosine
- Glucose monohydrate
- Glycine
- L-isoleucine
- L-lysine hydrochloride
- L-phenylalanine
- L-serine
- L-tryptophan
- L-valine
P.T.Hadjigeorgiou Co Ltd,P.O.Box: 53158, 3301 Limassol, Cyprus
17/06/2005
S00053
Cyprus
Androcur 50 mg tabs
- Cyproterone acetate
A.Potamitis Medicare Ltd,P.O.Box : 21187, 1503 Nicosia, Cyprus
24/06/2005
S00054
Cyprus
Androcur 10 mg tabs
- Cyproterone acetate
A.Potamitis Medicare Ltd,P.O.Box : 21187, 1503 Nicosia, Cyprus
24/06/2005
S00055
Cyprus
Fleet Ready-to-use enema rectal solution
- Sodium dihydrogen phosphate dihydrate
- Disodium phosphate dodecahydrate
E.C.De Witt & Co Ltd,Tundro RD, Manor Park, Runcorn, Cheshire WA7 1SZ, UK
06/07/2005
S00058
Cyprus
Dalacin C 10 mg/ml cutaneous solution
- Clindamycin phosphate
Pfizer Hellas A.E.,243 Messoghion avenue, 154 51 Athens, Greece
15/06/2005
S00059
Cyprus
Ultravist 62.34% solution for inj.
- Iopromide
A.Potamitis Medicare Ltd,P.O.Box : 21187, 1503 Nicosia, Cyprus
24/06/2005
S00060
Cyprus
Yasmin (3+0.03) mg f.c. tabs
- Drospirenone
- Ethinylestradiol
A.Potamitis Medicare Ltd,P.O.Box : 21187, 1503 Nicosia, Cyprus
20/07/2005
S00061
Cyprus
Potassium Chloride/Vioser 10% solution for inj.
- Potassium chloride
Multipharm Co Ltd,P.O.Box: 56120, 3304 Limassol, Cyprus
11/08/2005
S00063
Cyprus
Doralin 40 mg coated tabs
- Otilonium bromide
A.Menarini Industrie Farmaceutiche Riunite s.r.l.,Via Sette Santi 3, 50131 Florence, Italy
08/06/2005
S00073
Cyprus
Flector EP 1% gel
- Diclofenac epolamine
Andreas Constantinides, P.O.Box: 50393, 3604 Limassol, Cyprus
28/06/2005
S00083
Cyprus
Xalacom eye drops
- Latanoprost
- Timolol maleate
Pfizer Hellas A.E.,243 Messoghion avenue, 154 51 Athens, Greece
26/08/2005
S00084
Cyprus
Xalatan 0.05 mg/ml eye drops
- Latanoprost
Pfizer Hellas A.E.,243 Messoghion avenue, 154 51 Athens, Greece
15/06/2005
S00085
Cyprus
Dalacin C 300 mg hard caps
- Clindamycin phosphate
Pfizer Hellas A.E.,243 Messoghion avenue, 154 51 Athens, Greece
15/06/2005
S00087
Cyprus
Lexotanil 1.5 mg tabs
- Bromazepam
G.A.Stamatis & Co Ltd,P.O.Box: 21305, 1506 Nicosia, Cyprus
02/11/2005
S00088
Cyprus
Lexotanil 3mg tabs
- Bromazepam
G.A.Stamatis & Co Ltd,P.O.Box: 21305, 1506 Nicosia, Cyprus
02/11/2005
S00089
Cyprus
Lexotanil 6 mg tabs
- Bromazepam
G.A.Stamatis & Co Ltd,P.O.Box: 21305, 1506 Nicosia, Cyprus
02/11/2005
S00090
Cyprus
Hipnosedon 1 mg f.c. tabs
- Flunitrazepam
G.A.Stamatis & Co Ltd,P.O.Box: 21305, 1506 Nicosia, Cyprus
02/11/2005
S00094
Cyprus
Bactrimel (800+160) mg tabs
- Sulfamethoxazole
- Trimethoprim
G.A.Stamatis & Co Ltd,P.O.Box: 21305, 1506 Nicosia, Cyprus
02/11/2005
S00096
Cyprus
Neotigason 10 mg hard caps
- Acitretin
G.A.Stamatis & Co Ltd,P.O.Box: 21305, 1506 Nicosia, Cyprus
02/11/2005
S00097
Cyprus
Neotigason 25 mg hard caps
- Acitretin
G.A.Stamatis & Co Ltd,P.O.Box: 21305, 1506 Nicosia, Cyprus
02/11/2005
S00100
Cyprus
Vascace Plus (5+12.5) mg f.c. tabs
- Cilazapril monohydrate
- Hydrochlorothiazide
G.A.Stamatis & Co Ltd,P.O.Box: 21305, 1506 Nicosia, Cyprus
02/11/2005
S00103
Cyprus
Ufexil 2 mg/ml solution for infusion, 100 ml
- Ciprofloxacin lactate
The Star Medicines Importers Co Ltd,9A, Loukis Akritas str., P.O.Box: 50151, 3601 Limassol, Cyprus
04/11/2005
S00104
Cyprus
Vioplex-T cutaneous spray powder
- Neomycin sulphate
- Bacitracin
Multipharm Co Ltd,P.O.Box: 56120, 3304 Limassol, Cyprus
04/11/2005
S00112
Cyprus
Deltacortril 5 mg tabs
- Prednisolone
Pfizer Hellas A.E., 243 Messoghion avenue, 154 51 Athens, Greece
03/11/2005
S00114
Cyprus
Mepivakate 30 mg/ml solution for inj.
- Mepivacaine hydrochloride
Adipharm Ltd, 54 Marnis str., 10437 Athens, Greece
08/11/2005
S00115
Cyprus
Lidonet solution for inj.
- Lidocaine hydrochloride
- Adrenaline tartrate
Adipharm Ltd, 54 Marnis str., 10437 Athens, Greece
08/11/2005
S00116
Cyprus
Alcaine 5 mg/ml eye drops
- Proxymetacaine hydrochloride
A.Potamitis Medicare Ltd, P.O.Box : 21187, 1503 Nicosia, Cyprus
08/11/2005
S00117
Cyprus
Cyclogyl 10 mg/ml eye drops
- Cyclopentolate hydrochloride
A.Potamitis Medicare Ltd, P.O.Box : 21187, 1503 Nicosia, Cyprus
08/11/2005
S00120
Cyprus
Cymevene 500 mg/vial powder for solution for infusion
- Ganciclovir sodium
G.A.Stamatis & Co Ltd, P.O.Box: 21305, 1506 Nicosia, Cyprus
18/11/2005
S00122
Cyprus
Konakion 10 mg/ml solution for inj.
- Vitamin K1
G.A.Stamatis & Co Ltd, P.O.Box: 21305, 1506 Nicosia, Cyprus
18/11/2005
S00126
Cyprus
Restandol Testocaps 40 mg caps
- Testosterone undecanoate
C.A.Papaellinas & Co Ltd Address: P.O.Box 24018 1700 Nicosia, Cyprus
07/12/2005
S00127
Cyprus
Detrusitol 2 mg f.c. tabs
- Tolterodine L-tartate
Pfizer Hellas A.E., 243 Messoghion avenue, 154 51 Athens, Greece
07/12/2005
S00128
Cyprus
Aspro Clear 300 mg effervescent tabs
- Acetylsalicylic acid
Bayer Hellas ABEE, 18-20, Sorou str., 151 25 Athens, Greece
05/12/2005
S00130
Cyprus
Dormicum 5 mg/ml solution for inj.
- Midazolam
G.A.Stamatis & Co Ltd, P.O.Box: 21305, 1506 Nicosia, Cyprus
05/12/2005
S00132
Cyprus
Kytril 2 mg f.c. tabs
- Granisetron hydrochloride
G.A.Stamatis & Co Ltd, P.O.Box: 21305, 1506 Nicosia, Cyprus
05/12/2005
S00134
Cyprus
Synalar C ointment
- Fluocinolone acetonide
- Clioquinol
Medilink Pharmaceuticals Ltd, P.O.Box: 26576, 1640 Nicosia, Cyprus
07/12/2005
S00135
Cyprus
Synalar N cream
- Fluocinolone acetonide
- Neomycin sulphate
Medilink Pharmaceuticals Ltd, P.O.Box: 26576, 1640 Nicosia, Cyprus
07/12/2005
S00136
Cyprus
Synalar N ointment
- Fluocinolone acetonide
- Neomycin sulphate
Medilink Pharmaceuticals Ltd, P.O.Box: 26576, 1640 Nicosia, Cyprus
07/12/2005
S00137
Cyprus
Locorten-Vioform ear drops
- Flumetasone pivalate
- Clioquinol
Medilink Pharmaceuticals Ltd, P.O.Box: 26576, 1640 Nicosia, Cyprus
07/12/2005
S00139
Cyprus
Zyvoxid 2 mg/ml solution for infusion
- Linezolid
Pfizer Hellas A.E., 243 Messoghion avenue, 154 51 Athens, Greece
07/12/2005
S00141
Cyprus
Imuran 50 mg f.c. tabs
- Azathioprine
Glaxo Group Ltd, Berkeley avenue, Greenford, Middlesex UB6 0NN, UK
06/12/2005
S00155
Cyprus
Zyvoxid 600 mg f.c. tabs
- Linezolid
Pfizer Hellas A.E., 243 Messoghion avenue, 154 51 Athens, Greece
07/12/2005
S00159
Cyprus
Bactroban 2% cream
- Mupirocin calcium
SmithKline Beecham plc, 980 Great West Road, Brentford, Middlesex TW8 9GS, UK
22/12/2005
S00160
Cyprus
Amlodipine Mibral 10 mg tabs
- Amlodipine besylate
Pentafarma-Sociedade Tecnico-Medicinal S.A., Rua Professor Henrique de Barros, Edificio Sagres 5A, 2685-338 Prior Velho, Portugal
23/12/2005
S00161
Cyprus
Amlodipine Mibral 5 mg tabs
- Amlodipine besylate
Pentafarma-Sociedade Tecnico-Medicinal S.A., Rua Professor Henrique de Barros, Edificio Sagres 5A, 2685-338 Prior Velho, Portugal
23/12/2005
S00162
Cyprus
Co-Cyprindiol coated tabs
- Cyproterone acetate
- Ethinylestradiol
Medilink Pharmaceuticals Ltd, P.O.Box: 26576, 1640 Nicosia, Cyprus
12/01/2006
S00163
Cyprus
Herbalene powder
- Senna leaf
- Frangula bark
- Elderflower
- Fennel
Karpasia Health Products Ltd, 7, Ioanni Stylianou str., 2003 Nicosia, Cyprys
18/01/2006
S00167
Cyprus
Pulmozyme 2500U (2.5 mg)/2.5 ml solution for inhalation
- Dornase alfa
G.A.Stamatis & Co Ltd 27, Andreas Araouzos str., P.O.Box:21305, 1506 Nicosia, Cyprus
03/02/2006
S00169
Cyprus
Anabact 0.75% gel
- Metronidazole
Medilink Pharmaceuticals Ltd 30 Armenias str., P.O.Box: 26576, 1640 Nicosia, Cyprus
06/02/2006
S00170
Cyprus
Crystacide 1% cream
- Hydrogen peroxide
Medilink Pharmaceuticals Ltd 30 Armenias str., P.O.Box: 26576, 1640 Nicosia, Cyprus
06/02/2006
S00171
Cyprus
Micanol 1% cream
- Dithranol
Medilink Pharmaceuticals Ltd 30 Armenias str., P.O.Box: 26576, 1640 Nicosia, Cyprus
06/02/2006
S00172
Cyprus
Micanol 3% cream
- Dithranol
Medilink Pharmaceuticals Ltd 30 Armenias str., P.O.Box: 26576, 1640 Nicosia, Cyprus
06/02/2006
S00173
Cyprus
Sinvastatina Zera 40 mg f.c. tabs
- Simvastatin
Tecnimede-Sociedade Tecnico-Medicinal S.A. Rua Professor Henrique de Barros, Edificio Sagres 3A, 2685-338 Prior Velho, Portugal
06/02/2006
S00176
Cyprus
Morphgesic SR 10 mg controlled release tabs
- Morphine sulphate
Waymade plc, Sovereign House, Miles Gray Road, Basildon, Essex SS14 3FR, UK
06/02/2006
S00177
Cyprus
Morphgesic SR 30 mg controlled release tabs
- Morphine sulphate
Waymade plc, Sovereign House, Miles Gray Road, Basildon, Essex SS14 3FR, UK
06/02/2006
S00178
Cyprus
Morphgesic SR 60 mg controlled release tabs
- Morphine sulphate
Waymade plc, Sovereign House, Miles Gray Road, Basildon, Essex SS14 3FR, UK
06/02/2006
S00180
Cyprus
Ufexil 400 mg/200 ml solution for infusion
- Ciprofloxacin lactate
The Star Medicines Importers & Co Ltd 9A, Loukis Akritas str., P.O.Box: 50151, 3601 Limassol, Cyprus
08/02/2006
S00181
Cyprus
A-Cnotren 20 mg soft gelatin caps
- Isotretinoin
P.T.Hadjigeorgiou Co Ltd 31, Yildiz str., P.O.Box: 53158, 3301 Limassol, Cyprus
10/02/2006
S00182
Cyprus
Methotrexat ¨Ebewe¨ 10 mg/ml solution for inj.
- Methotrexate
T.C.Christoforou Ltd 7, Kleovoulou Papakyriakou str., P.O.Box: 40126, 6301 Larnaca, Cyprus
01/07/2005
S00186
Cyprus
Alphaderm cream
- Hydrocortisone
- Urea
Medilink Pharmaceuticals Ltd 30 Armenias str., P.O.Box: 26576, 1640 Nicosia, Cyprus
03/05/2006
S00189
Cyprus
Celebrex 200 mg hard caps
- Celecoxib
Pfizer Hellas AE 5, Alketou str., 116 33 Athens, Greece
03/05/2006
S00192
Cyprus
Trasylol 500.000 KIU/50 ml solution for i.v. infusion
- Aprotinin
Bayer Hellas ABEE 18-20 Sorou str., 151 25 Maroussi, Athens, Greece
05/05/2006
S00194
Cyprus
Mycospor 10 mg/ml solution
- Bifonazole
Bayer Hellas ABEE 18-20 Sorou str., 151 25 Maroussi, Athens, Greece
05/05/2006
S00195
Cyprus
Dormicum 5 mg/ml solution for inj.
- Midazolam
G.A.Stamatis & Co Ltd 27, Andreas Araouzos str., P.O.Box: 21305, 1506 Nicosia, Cyprus
03/05/2006
S00200
Cyprus
Synalar ointment
- Fluocinolone acetonide
Medilink Pharmaceuticals Ltd 30 Armenias str., P.O.Box: 26576, 1640 Nicosia, Cyprus
03/05/2006
S00201
Cyprus
Synalar gel
- Fluocinolone acetonide
Medilink Pharmaceuticals Ltd 30 Armenias str., P.O.Box: 26576, 1640 Nicosia, Cyprus
03/05/2006
S00202
Cyprus
Synaral C cream
- Fluocinolone acetonide
- Clioquinol
Medilink Pharmaceuticals Ltd 30 Armenias str., P.O.Box: 26576, 1640 Nicosia, Cyprus
03/05/2006
S00204
Cyprus
Fenpaed 100 mg/5 ml oral suspension
- Ibuprofen
Medilink Pharmaceuticals Ltd, P.O.Box: 26576, 1640 Nicosia, Cyprus
06/06/2006
S00208
Cyprus
Hiperoz 50 mg f.c. tabs
- Losartan potassium
Farmoz-Sociedade Tecnico-Medicinal S.A., Rua Professor Henrique de Barros, Edificio Sagres 3A, 2685-338 Prior Velho, Portugal
21/07/2006
S00209
Cyprus
Otobrol 8 mg coated tabs
- Ondansetron hydrochloride dihydrate
Farmoz-Sociedade Tecnico-Medicinal S.A., Rua Professor Henrique de Barros, Edificio Sagres 3A, 2685-338 Prior Velho, Portugal
21/07/2006
S00210
Cyprus
Otobrol 8 mg/4 ml solution for inj.
- Ondansetron hydrochloride dihydrate
Farmoz-Sociedade Tecnico-Medicinal S.A., Rua Professor Henrique de Barros, Edificio Sagres 3A, 2685-338 Prior Velho, Portugal
21/07/2006
S00211
Cyprus
Paroxetina Generis 20 mg f.c. tabs
- Paroxetine hydrochloride anhydrous
Generis Farmaceutica S.A., Office Park Da Beloura, Edificio 4, Portugal
21/07/2006
S00212
Cyprus
Ciproterona+Etinilestradiol Generis (0.035+2) mg coated tabs
- Ethinylestradiol
- Cyproterone acetate
Generis Farmaceutica S.A., Office Park Da Beloura, Edificio 4, Portugal
21/07/2006
S00213
Cyprus
Terbinafine 250 mg tabs
- Terbinafine hydrochloride
Medilink Pharmaceuticals Ltd, P.O.Box: 26576, 1640 Nicosia, Cyprus
24/07/2006
S00215
Cyprus
Travogen 10 mg/g vaginal cream
- Isoconazole nitrate
A.Potamitis Medicare Ltd, P.O.Box: 21187, 1503 Nicosia, Cyprus
24/07/2006
S00216
Cyprus
Apresoline 20 mg/ampoule powder for inj.
- Hydralazine hydrochloride
Medilink Pharmaceuticals Ltd, P.O.Box: 26576, 1640 Nicosia, Cyprus
28/07/2006
S00217
Cyprus
Acetylcysteine 20% w/v solution for infusion
- Acetylcysteine
Medilink Pharmaceuticals Ltd, P.O.Box: 26576, 1640 Nicosia, Cyprus
28/07/2006
S00218
Cyprus
Pamidronato APS 15 mg/ml concentrate for solution for infusion
- Pamidronate disodium
Farma APS Produtos Farmaceuticos S.A., Rua Jose Galhardo 3, Portugal
28/07/2006
S00219
Cyprus
Dispersible Aspirin 75 mg tabs
- Aspirin
Medilink Pharmaceuticals Ltd, P.O.Box: 26576, 1640 Nicosia, Cyprus
28/07/2006
S00220
Cyprus
Prozit 20 mg/5 ml oral solution
- Fluoxetine hydrochloride
Medilink Pharmaceuticals Ltd, P.O.Box: 26576, 1640 Nicosia, Cyprus
28/07/2006
S00221
Cyprus
Pholcodine Linctus BP 5 mg/5 ml oral solution
- Pholcodine
Medilink Pharmaceuticals Ltd, P.O.Box: 26576, 1640 Nicosia, Cyprus
28/07/2006
S00222
Cyprus
Cortopin Hydrocortisone 1% w/w cream
- Hydrocortisone
Medilink Pharmaceuticals Ltd, P.O.Box: 26576, 1640 Nicosia, Cyprus
28/07/2006
S00223
Cyprus
Fibrelief Orange 3.5 g/sachet granules for oral suspension
- Ispaghula husk
Manx Pharma Ltd, 1 Hawkes Drive, Heathcote Industrial Estate, Warwick Shire CV34 6LX, UK
28/07/2006
S00226
Cyprus
AAA Mouth and Throat 1.500 mg/sp oromucosal spray
- Benzocaine
Manx Pharma Ltd, 1 Hawkes Drive, Heathcote Industrial Estate, Warwick Shire CV34 6LX, UK
28/07/2006
S00227
Cyprus
Avomine 25 mg tabs
- Promethazine theoclate
Manx Pharma Ltd, 1 Hawkes Drive, Heathcote Industrial Estate, Warwick Shire CV34 6LX, UK
28/07/2006
S00228
Cyprus
Oxy 10 10% w/w lotion for topical administration
- Benzoyl peroxide
C.A.Papaellinas & Co Ltd, P.O.Box: 24018, 1700 Nicosia, Cyprus
01/08/2006
S00231
Cyprus
Propofol APS 10 mg/ml emulsion for inj.
- Propofol
Farma APS Produtos Farmaceuticos S.A., Rua Jose Galhardo 3, Portugal
28/07/2006
S00232
Cyprus
Citalopram Normon 20 mg coated tabs
- Citalopram
Laboratorios Normon S.A., Ronda de Valdecarrizo, 6-28760 Tres Cantos, Madrid, Spain
28/07/2006
S00235
Cyprus
Tavor 1 mg tabs
- Lorazepam
Wyeth Hellas S.A., 126 Kyprou & 25th Martiou str., 16452 Argyroupolis, Athens, Greece
08/08/2006
S00236
Cyprus
Ramipril 1.25 mg hard caps
- Ramipril
Medilink Pharmaceuticals Ltd 30, Armenias str., P.O.Box: 26576, 1640 Strovolos, Nicosia, Cyprus
05/09/2006
S00237
Cyprus
Ramipril 2.5 mg hard caps
- Ramipril
Medilink Pharmaceuticals Ltd 30, Armenias str., P.O.Box: 26576, 1640 Strovolos, Nicosia, Cyprus
05/09/2006
S00238
Cyprus
Ramipril 5 mg hard caps
- Ramipril
Medilink Pharmaceuticals Ltd 30, Armenias str., P.O.Box: 26576, 1640 Strovolos, Nicosia, Cyprus
05/09/2006
S00240
Cyprus
Cipralex 10 mg f.c. tabs
- Escitalopram oxalate
Lundbeck Hellas A.E. Them.Dervi, STADYL Building, 1066 Nicosia, Cyprus
31/08/2006
S00241
Cyprus
Cipralex 20 mg f.c. tabs
- Escitalopram oxalate
Lundbeck Hellas A.E. Them.Dervi, STADYL Building, 1066 Nicosia, Cyprus
31/08/2006
S00242
Cyprus
Quinoderm 5 (5+0.5)% cream
- Benzoyl peroxide
- Potassium hydroxyquinoline sulphate
Ferndale Pharmaceuticals Ltd 12 York Place, Leeds LS1 2DS, UK
19/10/2006
S00243
Cyprus
Lamotrigine 200 mg tabs
- Lamotrigine
Arrow Generics Ltd Unit 2 Eastman way, Stevenage, Hertfordshire, SG1 4SZ, UK
19/10/2006
S00244
Cyprus
Lomexin 20 mg/g cream
- Fenticonazole nitrate
C.G.Papaloisou Ltd 25 Acropoleos str., P.O.Box: 21148, 1502 Nicosia, Cyprus
18/10/2006
S00245
Cyprus
Lomexin 20 mg/g vaginal cream
- Fenticonazole nitrate
C.G.Papaloisou Ltd 25 Acropoleos str., P.O.Box: 21148, 1502 Nicosia, Cyprus
18/10/2006
S00246
Cyprus
Lomexin 200 mg vaginal supps
- Fenticonazole nitrate
C.G.Papaloisou Ltd 25 Acropoleos str., P.O.Box: 21148, 1502 Nicosia, Cyprus
18/10/2006
S00247
Cyprus
Lomexin 600 mg vaginal supps
- Fenticonazole nitrate
C.G.Papaloisou Ltd 25 Acropoleos str., P.O.Box: 21148, 1502 Nicosia, Cyprus
18/10/2006
S00248
Cyprus
Lamotrigine 50 mg tabs
- Lamotrigine
Medilink Pharmaceuticals Ltd 30, Armenias str., P.O.Box: 26576, 1640 Strovolos, Nicosia, Cyprus
19/10/2006
S00249
Cyprus
Lamotrigine 100 mg tabs
- Lamotrigine
Medilink Pharmaceuticals Ltd 30, Armenias str., P.O.Box: 26576, 1640 Strovolos, Nicosia, Cyprus
19/10/2006
S00257
Cyprus
Endoxan 1000 mg/vial powder for solution for infusion
- Cyclophosphamide monohydrate
Baxter Hellas Ε.Π.Ε. Ethanrhou Makariou 34 & Athinodorou, GR 16341 Ilioupolis, Athens, Greece
23/10/2006
S00258
Cyprus
Uromitexan 100 mg/ml solution for inj.
- Mesna
Baxter Hellas Ε.Π.Ε. Ethanrhou Makariou 34 & Athinodorou, GR 16341 Ilioupolis, Athens, Greece
23/10/2006
S00262
Cyprus
Travogen 600 mg vaginal supps
- Isoconazole nitrate
A.Potamitis Medicare Ltd 62 Arch.Kyprianou avenue, P.O.Box: 21187, 1503 Nicosia, Cyprus
20/10/2006
S00264
Cyprus
Ikobel 3 mg/ml eye drops
- Tobramycin
Rafarm S.A. 12 Korinthou str., 15451 N.Psihico, Athens, Greece
20/10/2006
S00265
Cyprus
Eselan 40 mg/vial powder and solvent for inj.
- Omeprazole sodium
Pharmaceutical Trading Co Ltd 33, Artemidos avenue, 6025 Larnaca, Cyprus
23/10/2006
S00267
Cyprus
Mitomycin-C Kyowa 20 mg/vial powder for solution for inj.
- Mitomycin-C
Medilink Pharmaceuticals Ltd 30, Armenias str., P.O.Box: 26576, 1640 Strovolos, Nicosia, Cyprus
19/10/2006
S00271
Cyprus
Lamotrigine 25 mg tabs
- Lamotrigine
Arrow Generics Ltd Unit 2 Eastman way, Stevenage, Hertfordshire, SG1 4SZ, UK
19/10/2006
S00272
Cyprus
Citalopram 10 mg tabs
- Citalopram hydrobromide
Arrow Generics Ltd Unit 2 Eastman way, Stevenage, Hertfordshire, SG1 4SZ, UK
19/10/2006
S00273
Cyprus
Citalopram 40 mg tabs
- Citalopram hydrobromide
Arrow Generics Ltd Unit 2 Eastman way, Stevenage, Hertfordshire, SG1 4SZ, UK
19/10/2006
S00278
Cyprus
Golden 0.1% eye drops
- Propamidine isetionate
Typharm Ltd 140 Wendover road, Rackheath Industrial Estate, Norwich NR13 6LH, UK
19/10/2006
S00279
Cyprus
Golden 0.15% eye ointment
- Dibrompropamidine isetionate
Typharm Ltd 140 Wendover road, Rackheath Industrial Estate, Norwich NR13 6LH, UK
19/10/2006
S00280
Cyprus
Six Plus Parapaed 250 mg/5 ml oral suspension
- Paracetamol
Medilink Pharmaceuticals Ltd 30, Armenias str., P.O.Box: 26576, 1640 Strovolos, Nicosia, Cyprus
19/10/2006
S00282
Cyprus
Endoxan 50 mg coated tabs
- Cyclophosphamide monohydrate
Baxter Hellas Ε.Π.Ε. Ethanrhou Makariou 34 & Athinodorou, GR 16341 Ilioupolis, Athens, Greece
26/10/2006
S00283
Cyprus
Endoxan 500 mg/vial powder for solution for infusion
- Cyclophosphamide monohydrate
Baxter Hellas Ε.Π.Ε. Ethanrhou Makariou 34 & Athinodorou, GR 16341 Ilioupolis, Athens, Greece
26/10/2006
S00284
Cyprus
Feofol (150+0.5) mg controlled release caps
- Ferrous sulphate dried
- Folic acid
Vianex S.A. Tatoiou str., 14671 Nea Erythrea, Attiki, Greece
26/10/2006
S00285
Cyprus
Holoxan 500 mg/vial powder for solution for infusion
- Ifosfamide
Baxter Hellas Ε.Π.Ε. Ethanrhou Makariou 34 & Athinodorou, GR 16341 Ilioupolis, Athens, Greece
26/10/2006
S00286
Cyprus
Holoxan 1000 mg/vial powder for solution for infusion
- Ifosfamide
Baxter Hellas Ε.Π.Ε. Ethanrhou Makariou 34 & Athinodorou, GR 16341 Ilioupolis, Athens, Greece
26/10/2006
S00287
Cyprus
Holoxan 2000 mg/vial powder for solution for infusion
- Ifosfamide
Baxter Hellas Ε.Π.Ε. Ethanrhou Makariou 34 & Athinodorou, GR 16341 Ilioupolis, Athens, Greece
26/10/2006
S00288
Cyprus
Lomexin 20 mg/ml cutaneous spray solution
- Fenticonazole nitrate
C.G.Papaloisou Ltd 25 Acropoleos str., P.O.Box: 21148, 1502 Nicosia, Cyprus
15/11/2006
S00290
Cyprus
Clopixol 10 mg f.c. tabs
- Zuclopenthixol dihydrochloride
Lundbeck Hellas A.E. Them.Dervi, STADYL Building, 1066 Nicosia, Cyprus
15/11/2006
S00291
Cyprus
Clopixol 25 mg f.c. tabs
- Zuclopenthixol dihydrochloride
Lundbeck Hellas A.E. Them.Dervi, STADYL Building, 1066 Nicosia, Cyprus
15/11/2006
S00292
Cyprus
Clopixol 20 mg/ml oral drops
- Zuclopenthixol dihydrochloride
Lundbeck Hellas A.E. Them.Dervi, STADYL Building, 1066 Nicosia, Cyprus
15/11/2006
S00295
Cyprus
Aciclovir Merck 250 mg/vial powder for solution for inj.
- Aciclovir
Pharmaceutical Trading Co Ltd, P.O.Box: 40628, 6306 Larnaca, Cyprus
08/12/2006
S00296
Cyprus
Naloxone Merck 0.4 mg/ml solution for inj.
- Naloxone hydrochloride anhydrous
Pharmaceutical Trading Co Ltd, P.O.Box: 40628, 6306 Larnaca, Cyprus
08/12/2006
S00297
Cyprus
Etoposide Merck 20 mg/ml concentrate for solution for infusion
- Etoposide
Pharmaceutical Trading Co Ltd, P.O.Box: 40628, 6306 Larnaca, Cyprus
08/12/2006
S00299
Cyprus
Dobutamine Merck 250 mg/20 ml concentrate for solution for infusion
- Dobutamine hydrochloride
Pharmaceutical Trading Co Ltd, P.O.Box: 40628, 6306 Larnaca, Cyprus
08/12/2006
S00302
Cyprus
Dopamine Merck 40 mg/ml solution for infusion
- Dopamine hydrochloride
Pharmaceutical Trading Co Ltd, P.O.Box: 40628, 6306 Larnaca, Cyprus
08/12/2006
S00304
Cyprus
Noradrenaline Merck Sans Sulfites 2 mg/ml concentrate for solution for inj.
- Noradrenaline tartrate
Pharmaceutical Trading Co Ltd, P.O.Box: 40628, 6306 Larnaca, Cyprus
08/12/2006
S00306
Cyprus
Ephedrine hydrochloride 3% inj.
- Ephedrine hydrochloride
Macarthys Laboratories Ltd t/a Martindale Pharmaceuticals, Bampton Road, Harold Hill, Romford RM3 8UG, UK
09/01/2007
S00307
Cyprus
Adrenaline 0.01% solution for inj.
- Adrenaline
Aurum Pharmaceuticals Ltd, Bampton Road, Harold Hill, Romford, Essex RM3 8UG, UK
09/01/2007
S00308
Cyprus
Alendronic acid 10 mg tabs
- Alendronic acid
Arrow Generics Ltd, Unit 2 Eastman Way, Stevenage, Hertfordshire SG1 4SZ, UK
09/01/2007
S00309
Cyprus
Alendronic acid 70 mg tabs
- Alendronic acid
Arrow Generics Ltd, Unit 2 Eastman Way, Stevenage, Hertfordshire SG1 4SZ, UK
09/01/2007
S00310
Cyprus
Tentil eye drops
- Sodium iodide
- Potassium iodide
Rafarm S.A., 12 Korinthou str., 15451 N.Psihico, Athens, Greece
09/01/2007
S00311
Cyprus
Penrazol 40 mg/vial powder & solvent for solution for inj.
- Omeprazole sodium
Costakis Tsisios & Co Ltd, P.O.Box: 56495, 3307 Limassol, Cyprus
09/01/2007
S00313
Cyprus
Solu-Medrol 125 mg/vial powder & solvent for solution for inj.
- Methylprednisolone sodium succinate
Pfizer Hellas AE, 243 Messoghion avenue, 154 51 N.Psihico, Athens, Greece
10/01/2007
S00314
Cyprus
Salbutamol 2.5 mg/2.5 ml nebuliser solution
- Salbutamol sulphate
Breath Ltd, 88 Mount Pleasant, Biggin Hill, Kent TN16 3TR, UK
09/01/2007
S00315
Cyprus
Salbutamol 5 mg/2.5 ml nebuliser solution
- Salbutamol sulphate
Breath Ltd, 88 Mount Pleasant, Biggin Hill, Kent TN16 3TR, UK
09/01/2007
S00316
Cyprus
Ipratropium bromide 250 mcg/ml nebuliser solution
- Ipratropium bromide
Breath Ltd, 88 Mount Pleasant, Biggin Hill, Kent TN16 3TR, UK
09/01/2007
S00319
Cyprus
Mitomycin-C Kyowa 2 mg/vial powder for inj.
- Mitomycin-C
Medilink Pharmaceuticals Ltd, P.O.Box: 26576, 1640 Nicosia, Cyprus
20/12/2006
S00320
Cyprus
Mitomycin-C Kyowa 10 mg/vial powder for inj.
- Mitomycin-C
Medilink Pharmaceuticals Ltd, P.O.Box: 26576, 1640 Nicosia, Cyprus
20/12/2006
S00323
Cyprus
Ephedrine 0.5% nasal drops
- Ephedrine hydrochloride
Thornton & Ross Ltd, Linthwaite, Huddersfield HD7 5QH, UK
20/12/2006
S00324
Cyprus
Ephedrine 1% nasal drops
- Ephedrine hydrochloride
Thornton & Ross Ltd, Linthwaite, Huddersfield HD7 5QH, UK
20/12/2006
S00328
Cyprus
Broncoteril 12 mcg/capsule inhalation powder
- Formoterol fumarate dihydrate
Farmanic-Chemipharma S.A., 137 Filis avenue, 13451 Kamatero, Attiki, Greece
20/12/2006
S00330
Cyprus
Flutinasal 0.5 mg/g nasal spray
- Fluticasone propionate
Farmanic-Chemipharma S.A., 137 Filis avenue, 13451 Kamatero, Attiki, Greece
20/12/2006
S00333
Cyprus
Amiodarone 30 mg/ml solution for infusion or inj.
- Amiodarone hydrochloride
Aurum Pharmaceuticals Ltd, Bampton Road, Harold Hill, Romford, Essex RM3 8UG, UK
09/01/2007
S00334
Cyprus
Budesonide 0.25 mg/ml nebuliser suspension
- Budesonide
Arrow Generics Ltd, Unit 2 Eastman Way, Stevenage, Hertfordshire SG1 4SZ, UK
09/01/2007
S00336
Cyprus
Lactugal 99.897% oral solution
- Lactulose solution
Medilink Pharmaceuticals Ltd, P.O.Box: 26576, 1640 Nicosia, Cyprus
09/01/2007
S00338
Cyprus
Trimethoprim 50 mg/5 ml oral suspension
- Trimethoprim
Medilink Pharmaceuticals Ltd, P.O.Box: 26576, 1640 Nicosia, Cyprus
09/01/2007
S00339
Cyprus
Chlorpromazine 0.5% oral solution
- Chlorpromazine hydrochloride
Medilink Pharmaceuticals Ltd, P.O.Box: 26576, 1640 Nicosia, Cyprus
09/01/2007
S00340
Cyprus
Hydrocortistab 25 mg/ml suspension for inj.
- Hydrocortisone acetate
Medilink Pharmaceuticals Ltd, P.O.Box: 26576, 1640 Nicosia, Cyprus
09/01/2007
S00343
Cyprus
Zidoval 7.5 mg/g vaginal gel
- Metronidazole
C.G.Papaloisou Ltd, P.O.Box: 21148, 1502 Nicosia, Cyprus
18/012007
S00350
Cyprus
Somatuline Autogel 90 mg/pre-filled syringe solution for inj.
- Lanreotide
Ipsen EPE, 63 Ag. Dimitriou str., 17456 Athens, Greece
02/02/2007
S00353
Cyprus
Glycerin Adult 70% supps
- Glycerol
LCM Ltd, Linthwaite, Huddersfield, West Yorkshire HD7 5QH, UK
25/01/2007
S00354
Cyprus
Codeine Linctus 3 mg/ml oral solution
- Codeine phosphate
LCM Ltd, Linthwaite, Huddersfield, West Yorkshire HD7 5QH, UK
25/01/2007
S00356
Cyprus
Phenobarbital 30 mg tabs
- Phenobarbital
Alpharma Ltd, Whiddon Valley, Barnstaple, Devon EX32 8NS, UK
08/02/2007
S00357
Cyprus
Glyceryl Trinitrate 500 mcg tabs
- Glyceryl trinitrate
Alpharma Ltd, Whiddon Valley, Barnstaple, Devon EX32 8NS, UK
08/02/2007
S00358
Cyprus
Ilomedin 0.1 mg/ml solution for infusion
- Iloprost trometamol
A. Potamitis Medicare Ltd, P.O.Box: 21187, 1503 Strovolos, Nicosia, Cyprus
08/02/2007
S00361
Cyprus
Septax 2 g/vial powder for solution for inj.
- Ceftazidime pentahydrate
Vianex S.A., Tatoiou str., 14671 Nea Erythrea, Attiki, Greece
22/02/2007
S00362
Cyprus
Septax 1 g/vial powder for solution for inj.
- Ceftazidime pentahydrate
Vianex S.A., Tatoiou str., 14671 Nea Erythrea, Attiki, Greece
22/02/2007
S00366
Cyprus
Depakine 200 mg gastro-resistant tabs
- Sodium valproate
Sanofi Aventis Cyprus Ltd, 14 Charalambou Mouskou str., 2015 Strovolos, Nicosia, Cyprus
06/03/2007
S00368
Cyprus
Depakine 500 mg gastro-resistant tabs
- Sodium valproate
Sanofi Aventis Cyprus Ltd, 14 Charalambou Mouskou str., 2015 Strovolos, Nicosia, Cyprus
06/03/2007
S00373
Cyprus
Glycerin Infant´s size 0.7 g supps
- Glycerol
Thornton & Ross Ltd, Linthwaite, Huddersfield HD7 5QH, UK
06/03/2007
S00378
Cyprus
Epanutin 50 mg/ml solution for inj.
- Phenytoin sodium
Pfizer Hellas AE, 243 Messoghion avenue, 154 51 N.Psihico, Athens, Greece
09/03/2007
S00379
Cyprus
Epanutin 6 mg/ml oral suspension
- Phenytoin sodium
Pfizer Hellas AE, 243 Messoghion avenue, 154 51 N.Psihico, Athens, Greece
09/03/2007
S00380
Cyprus
Aspirin 100 mg e.c. tabs
- Acetylsalicylic acid
Bayer Hellas ABEE, 18-20 Sorou str., 151 25 Marousi, Athens, Greece
07/03/2007
S00382
Cyprus
Solu-Medrol 1000 mg/vial powder & solvent for solution for inj.
- Methylprednisolone hemisuccinate
Pfizer Hellas AE, 243 Messoghion avenue, 154 51 N.Psihico, Athens, Greece
09/03/2007
S00383
Cyprus
Subgam 140-180 mg/ml solution for inj.
- Human protein (immunoglobulin G)
Pharmaceutical Trading Co Ltd, P.O.Box: 40628, 6306 Larnaca, Cyprus
12/03/2007
S00384
Cyprus
Furolin 100 mg tabs
- Nitrofurantoin
Farmanic-Chemipharma S.A., 137 Filis avenue, 13451 Kamatero, Attiki, Greece
13/03/2007
S00385
Cyprus
Sopa-K 312mg/ml oral solution
- Potassium gluconate
Farmanic-Chemipharma S.A., 137 Filis avenue, 13451 Kamatero, Attiki, Greece
13/03/2007
S00386
Cyprus
Brevibloc 10 mg/ml solution for i.v. infusion
- Esmolol hydrochloride
Baxter Hellas EPE, Ethnarhou Makariou 34 & Athinodorou str., GR 16341 Ilioupolis, Athens, Greece
14/03/2007
S00393
Cyprus
Xanax 0.25 mg tabs
- Alprazolam
Pfizer Hellas AE, 243 Messoghion avenue, 154 51 Neo Psychiko, Athens, Greece
28/03/2007
S00394
Cyprus
Xanax 0.5 mg tabs
- Alprazolam
Pfizer Hellas AE, 243 Messoghion avenue, 154 51 Neo Psychiko, Athens, Greece
28/03/2007
S00397
Cyprus
Phenobarbital sodium 200 mg/ml inj.
- Phenobarbital sodium
Macarthys Laboratories Ltd, Bampton Road, Harold Hill, Romford RM3 8UG, UK
25/04/2007
S00398
Cyprus
Morphine sulphate 30 mg/ml solution for inj.
- Morphine sulphate
Macarthys Laboratories Ltd, Bampton Road, Harold Hill, Romford RM3 8UG, UK
25/04/2007
S00399
Cyprus
Papaveretum solution for inj.
- Morphine hydrochloride
- Codeine hydrochloride
- Papaverine hydrochloride
Macarthys Laboratories Ltd, Bampton Road, Harold Hill, Romford RM3 8UG, UK
25/04/2007
S00401
Cyprus
Quinoderm cream
- Benzoyl peroxide
- Potassium hydroxyquinoline sulphate
Ferndale Pharmaceuticals Ltd, 12 York Place, Leeds LS1 2DS, UK
04/05/2007
S00404
Cyprus
Atropine sulphate 0.03% w/v solution for inj.
- Atropine sulphate
Aurum Pharmaceuticals Ltd, Bampton Road, Harold Hill, Romford RM3 8UG, UK
04/05/2007
S00405
Cyprus
Carbomix 81.3% w/w granules for oral suspension
- Charcoal activated
Beacon Pharmaceuticals Ltd, 85 High street, Tunbidge Wells TN1 1YG, UK
04/05/2007
S00406
Cyprus
Canesten 10 mg/ml topical solution
- Clotrimazole
Bayer Hellas ABEE, 18-20 Sorou str., 151 25 Maroussi, Athens, Greece
11/05/2007
S00409
Cyprus
Norzol 200 mg/5ml oral suspension
- Metronidazole benzoate
Rosemond Pharmaceuticals Ltd, Rosemond House, Yorkdale Industrial Park, Leeds LS11 9XE, UK
10/05/2007
S00410
Cyprus
Terbutaline 2.5 mg/ml nebuliser solution
- Terbutaline sulphate
Breath Ltd, 88 Mount Pleasant, Biggin Hill, Kent TN16 3TR, UK
10/05/2007
S00411
Cyprus
Calcium gluconate 95 mg/ml solution for inj.
- Calcium gluconate
Hameln Pharmaceuticals Ltd, Gloucester Business Park, Gloucester GL3 4AG, UK
10/05/2007
S00412
Cyprus
Advantan 0.1% w/w cutaneous emulsion
- Methylprednisolone aceponate
A.Potamitis Medicare Ltd, P.O.Box: 21187, 1503 Strovolos, Nicosia, Cyprus
11/05/2007
S00413
Cyprus
Advantan 0.1% w/v cutaneous solution
- Methylprednisolone aceponate
A.Potamitis Medicare Ltd, P.O.Box: 21187, 1503 Strovolos, Nicosia, Cyprus
11/05/2007
S00416
Cyprus
Hytrin 5 mg tabs
- Terazosin hydrochloride
Medilink Pharmaceuticals Ltd, P.O.Box: 26576, 1640 Nicosia, Cyprus
10/05/2007
S00417
Cyprus
Colchicine 500 mcg tabs
- Colchicine
CP Pharmaceuticals Ltd, Ash Road North, Wrexham LL13 9UF, UK
10/05/2007
S00418
Cyprus
Drytec radionuclide generator
- Sodium molybdate [99Mo](mother nuclide)
- Sodium pertechnetate [99mTc](daughter nuclide)
GE Healthcare Ltd, Amersham Place, Little Chalfont, Buckinghamshire HP7 9NA, UK
15/05/2007
S00420
Cyprus
Dentinox Teething gel, oral gel
- Cetylpyridinium chloride
- Lidocaine hydrochloride
DDD Limited, 94 Rickmans Worth Road, Watford, Herts WD18 7JJ, UK
16/05/2007
S00421
Cyprus
Dentinox Infant Colic 42 mg/5 ml oral suspension
- Activated dimethicone
DDD Limited, 94 Rickmans Worth Road, Watford, Herts WD18 7JJ, UK
16/05/2007
S00425
Cyprus
Calcium folinate 10 mg/ml solution for inj.
- Calcium folinate
Pharmaceutical Trading Co Ltd, P.O.Box: 40628, 6306 Larnaca, Cyprus
14/05/2007
S00427
Cyprus
Amerscan Stannous Agent radiopharmaceutical kit, powder for solution for inj.
- Stannous fluoride
- Sodium medronate
GE Healthcare Ltd, Amersham Place, Little Chalfont, Buckinghamshire HP7 9NA, UK
15/05/2007
S00428
Cyprus
Ceretec 0.5 mg/vial powder for inj.
- Exametazime
GE Healthcare Ltd, Amersham Place, Little Chalfont, Buckinghamshire HP7 9NA, UK
15/05/2007
S00429
Cyprus
Amerscan Medronate II Agent kit for the preparation of technetium [99mTc] medronate inj., radiopharmaceutical kit 5 mg/vial powder for solution for inj.
- Methylene diphosphonic acid
GE Healthcare Ltd, Amersham Place, Little Chalfont, Buckinghamshire HP7 9NA, UK
15/05/2007
S00430
Cyprus
Microfer 150 mg controlled release caps
- Ferrous sulphate dried
Vianex S.A., Tatoiou str., 14671 Nea Erythrea, Attiki, Greece
15/05/2007
S00431
Cyprus
Stelazine 5 mg f.c. tabs
- Trifluoperazine hydrochloride
Vianex S.A., Tatoiou str., 14671 Nea Erythrea, Attiki, Greece
15/05/2007
S00433
Cyprus
Depakine 200 mg/ml oral solution
- Sodium valproate
Sanofi Aventis Cyprus Ltd, 14 Charalambou Mouskou str., 2015 Strovolos, Nicosia, Cyprus
16/05/2007
S00434
Cyprus
Aminophylline 250 mg/10 ml solution for inj.
- Theophylline
- Ethylene diamine anhydrous
Macarthys Laboratories Ltd, Bampton Road, Harold Hill, Romford RM3 8UG, UK
21/05/2007
S00435
Cyprus
Somatuline Autogel 60 mg/pre-filled syringe solution for inj.
- Lanreotide
Ipsen EPE, 63 Agiou Dimitriou str., 17456 Athens, Greece
30/05/2007
S00436
Cyprus
Somatuline Autogel 120 mg/pre-filled syringe solution for inj.
- Lanreotide
Ipsen EPE, 63 Agiou Dimitriou str., 17456 Athens, Greece
30/05/2007
S00437
Cyprus
Fortrans powder for oral solution
- Macrogol 4000
- Sodium sulphate anhydrous
- Sodium bicarbonate
- Sodium chloride
- Potassium chloride
Ipsen EPE, 63 Agiou Dimitriou str., 17456 Athens, Greece
30/05/2007
S00438
Cyprus
Metastron 37 MBq/ml solution for inj.
- Strontium [89Sr] chloride
GE Healthcare Ltd, Amersham Place, Little Chalfont, Buckinghamshire HP7 9NA, UK
22/05/2007
S00442
Cyprus
Hepsal 10IU/ml solution for inj.
- Heparin sodium
CP Pharmaceuticals Ltd, Ash Road North, Wrexham LL13 9UF, UK
17/07/2007
S00444
Cyprus
Monoparin 25000 IU/ml solution for inj. or infusion
- Heparin sodium
CP Pharmaceuticals Ltd, Ash Road North, Wrexham LL13 9UF, UK
15/06/2007
S00445
Cyprus
Panadol Night f.c. tabs
- Paracetamol
- Diphenhydramine hydrochloride
GlaxoSmithKline Export Ltd, 980 Great West Road, Brentford, Middlesex, TW8 9GS, UK
18/06/2007
S00446
Cyprus
Magnesium sulphate 20% w/v solution for inj.
- Magnesium sulphate
Aurum Pharmaceuticals Ltd, Bampton Road, Harold Hill, Romford RM3 8UG, UK
15/06/2007
S00450
Cyprus
Trian 200 mg/ml solution for inj.
- Levocarnitine
Demo S.A., 21st km National Road Athens-Lamia, 14568 Kryoneri, Attiki, Greece
22/06/2007
S00452
Cyprus
Oestrogel 0.75 mg/1.25 g gel
- Estradiol
Georgiou & Nikiforou Ltd, P.O.Box: 24009, 1700 Nicosia, Cyprus
08/08/2007
S00453
Cyprus
Ambisome 50 mg/vial powder for concentrate for liposomal dispersion for infusion
- Amphotericin B
Gilead Sciences International Ltd, Cambridge CB1 6GT, UK
07/06/2007
S00460
Cyprus
Aciclovir 200 mg/5 ml oral suspension
- Aciclovir
Rosemond Pharmaceuticals Ltd, Rosemond House, Yorkdale Industrial Park, Braithwaite str., Leeds LS11 9XE, UK
21/09/2007
S00463
Cyprus
Soltamox 10 mg/5 ml oral solution
- Tamoxifen citrate
Rosemond Pharmaceuticals Ltd, Rosemond House, Yorkdale Industrial Park, Braithwaite str., Leeds LS11 9XE, UK
21/09/2007
S00464
Cyprus
Sterile Potassium Chloride Concentrate 15% solution for inj.
- Potassium chloride
Aurum Pharmaceuticals Ltd, Bampton Road, Harold Hill, Romford RM3 8UG, UK
21/09/2007
S00467
Cyprus
Monoparin 5000 IU/ml solution for inj.
- Heparin sodium
CP Pharmaceuticals Ltd, Ash Road North, Wrexham LL13 9UF, UK
21/09/2007
S00471
Cyprus
Potassium chloride 100 mg/ml solution for iv infusion
- Potassium chloride
Demo S.A., 21st Km National Road Athens-Lamia, 14568 Kryoneri, Attiki, Greece
25/09/2007
S00474
Cyprus
Zovirax 3% ophthalmic ointment
- Aciclovir
GlaxoSmithKline (Cyprus) Ltd, 12-14 Kennedy avenue, P.O.Box: 20986, 1665 Nicosia, Cyprus
26/09/2007
S00475
Cyprus
Tetraxim suspension for inj.
- Diptheria toxoid
- Tetanus toxoid
- Bordetella pertussis antigen: Toxoid Filamentous haemagglutinin
- Type 1 poliomyelitis virus (inactivated)
- Type 2 poliomyelitis virus (inactivated)
- Type 3 poliomyelitis virus (inactivated)
Sanofi Pasteur S.A., 2 avenue Pont Pasteur, 69007 Lyon, France
04/10/2007
S00477
Cyprus
Genotropin 18.4 IU/cartridge powder and solvent for solution for inj.
- Somatropin human recombinant
Pfizer Hellas AE, 243 Messoghion avenue, 154 51 Neo Psychiko, Athens, Greece
25/09/2007
S00482
Cyprus
Avaxim 80 U Pediatric 80 antigens unit/0.5 ml suspension for inj.
- Hepatitis A virus (GBM strain) inactivated
Sanofi Pasteur S.A., 2 avenue Pont Pasteur, 69007 Lyon, France
25/09/2007
S00485
Cyprus
Frusol 20 mg/5 ml oral solution
- Furosemide
Rosemond Pharmaceuticals Ltd, Rosemond House, Yorkdale Industrial Park, Braithwaite str., Leeds LS11 9XE, UK
11/10/2007
S00488
Cyprus
Typhim Vi 25 g/0.5 ml solution for inj.
- Polysaccharides of salmonella typhi (Ty2 strain)
Sanofi Pasteur S.A., 2 avenue Pont Pasteur, 69007 Lyon, France
12/10/2007
S00494
Cyprus
Crinone 8% vaginal gel
- Progesterone
Serono Hellas S.A., Kifisias 41-45, Building B, GR-151 23 Marousi, Athens, Greece
09/10/2007
S00496
Cyprus
Prothuril 50 mg tabs
- Propylthiouracil
Uni-Pharma Kleon Tsetis Pharmaceutical Laboratories S.A., 14st Km National Road, K.Kifisia 14564, Athens, Greece
11/10/2007
S00497
Cyprus
Zavedos 5 mg/vial powder for solution for inj.
- Idarubicin hydrochloride
Pfizer Hellas AE, 243 Messoghion avenue, 154 51 Neo Psychiko, Athens, Greece
12/10/2007
S00498
Cyprus
Simdax 2.5 mg/ml concentrate for solution for infusion
- Levosimendan
Lifepharma (Z.A.M.) Ltd, 8 Ayiou Nicolaou str., P.O.Box: 22679, 1523 Nicosia, Cyprus
12/10/2007
S00499
Cyprus
Anervan Novum f.c. tabs
- Ergotamine tartrate
- Chlorcyclizine hydrochloride
- Caffeine
C.G.Papaloisou Ltd, 25 Acropoleos str., P.O.Box: 21148, 1502 Nicosia, Cyprus
12/10/2007
S00500
Cyprus
Pensordil 10 mg tabs
- Isosorbide dinitrate
Costakis Tsisios & Co Ltd, 25 Thessalonikis str., P.O.Box: 56495, 3307 Limassol, Cyprus
12/10/2007
S00503
Cyprus
Furosemide 10 mg/ml solution for inj.
- Furosemide
Hameln Pharmaceuticals Ltd, Gloucester Business Park, Gloucester GL3 4AG, UK
11/12/2007
S00505
Cyprus
Imovax DT Adult suspension for inj.
- Purified diphtheria toxoid
- Purified tetanus toxoid
Sanofi Pasteur S.A., 2 avenue Pont Pasteur, 69007 Lyon, France
17/01/2008
S00507
Cyprus
Bicavera 1.5% Glucose solution for peritoneal dialysis
- Sodium chloride
- Sodium hydrogen carbonate
- Calcium chloride dihydrate
- Magnesium chloride hexahydrate
- Glucose monohydrate
Pap Medical (Cyprus) Ltd, P.O.Box: 54723, 3727 Limassol, Cyprus
17/01/2008
S00508
Cyprus
Bicavera 4.25% Glucose solution for peritoneal dialysis
- Sodium chloride
- Sodium hydrogen carbonate
- Calcium chloride dihydrate
- Magnesium chloride hexahydrate
- Glucose monohydrate
Pap Medical (Cyprus) Ltd, P.O.Box: 54723, 3727 Limassol, Cyprus
17/01/2008
S00512
Cyprus
Bicavera 2.3% Glucose solution for peritoneal dialysis
- Sodium chloride
- Sodium hydrogen carbonate
- Calcium chloride dihydrate
- Magnesium chloride hexahydrate
- Glucose monohydrate
Pap Medical (Cyprus) Ltd, P.O.Box: 54723, 3727 Limassol, Cyprus
17/01/2008
S00513
Cyprus
Serenace 2 mg / 7 ml oral solution
- Haloperidol
Rosemont Pharmaceuticals Ltd, Rosemont House, Yorkdale Industrial Park, Leeds LS11 9XE, UK
16/01/2008
S00515
Cyprus
Warfant 1 mg tabs
- Warfarin sodium clathrate
C.A.Papaellinas & Co Ltd, P.O.Box: 24018, 1700 Nicosia, Cyprus
25/01/2008
S00516
Cyprus
Warfant 5 mg tabs
- Warfarin sodium clathrate
C.A.Papaellinas & Co Ltd, P.O.Box: 24018, 1700 Nicosia, Cyprus
25/01/2008
S00517
Cyprus
Warfant 3 mg tabs
- Warfarin sodium clathrate
C.A.Papaellinas & Co Ltd, P.O.Box: 24018, 1700 Nicosia, Cyprus
25/01/2008
S00524
Cyprus
Adriblastina 2 mg/ml solution for inj.
- Doxorubicin hydrochloride
Pfizer Hellas A.E., 243 Messoghion avenue, 154 51 Neo Psychiko, Athens, Greece
21/01/2008
S00526
Cyprus
Fleet Ready-to-use rectal solution
- Sodium acid phosphate
- Sodium phosphate
E.C.De Witt & Company Ltd, Tudor Road, Manor Park, Runcorn, Cheshire WA7 1SZ, UK
05/02/2008
S00527
Cyprus
Soluble Prednisolone 50 mg tabs
- Prednisolone
Medilink Pharmaceuticals Ltd, P.O.Box: 26576, 1640 Strovolos, Nicosia, Cyprus
14/02/2008
S00532
Cyprus
Propacetamol Merck 1 g/vial powder for solution for infusion
- Propacetamol hydrochloride
Pharmaceutical Trading Co Ltd, P.O.Box: 40628, 6306 Larnaca, Cyprus
31/03/2008
S00537
Cyprus
Propacetamol Merck 2 g/vial powder for solution for infusion
- Propacetamol hydrochloride
Pharmaceutical Trading Co Ltd, P.O.Box: 40628, 6306 Larnaca, Cyprus
31/03/2008
S00545
Cyprus
Multiparin 5000 IU/ml solution for inj.
- Heparin sodium
CP Pharmaceuticals Ltd, Ash Road North, Wrexham, LL13 9UF, UK
28/05/2008
S00546
Cyprus
Apotel 150 mg/ml solution for iv infusion
- Paracetamol
Uni-Pharma Kleon Tsetis Pharmaceutical Laboratories SA, 14th Km National Road 1, 14564 K.Kifissia, Athens, Greece
29/05/2008
S00554
Cyprus
Multiparin 25000 IU/ml solution for inj.
- Heparin sodium
CP Pharmaceuticals Ltd, Ash Road North, Wrexham, LL13 9UF, UK
10/06/2008
S00555
Cyprus
Farmorubicin 50 mg/25 ml solution for inj.
- Epirubicin hydrochloride
Pfizer Hellas A.E., 243 Messoghion avenue, 154 51 Neo Psychiko, Athens, Greece
30/06/2008
S00556
Cyprus
Dotarem 279.32 mg/ml solution for inj.
- Gadoteric acid
Hospital Line S.A., K.Palama 7, N. Chalkidona, Greece
31/07/2008
S00557
Cyprus
Bupivacaine Merck 20 mg/4 ml solution for inj. for intrathecal route
- Bupivacaine hydrochloride anhydrous
Pharmaceutical Trading Co Ltd, P.O.Box: 40628, 6306 Larnaca, Cyprus
31/07/2008
S00559
Cyprus
Lomotil tabs
- Diphenoxylate hydrochloride
- Atropine sulphate
C.A.Papaellinas & Co Ltd, P.O.Box: 24018, 1700 Nicosia, Cyprus
01/08/2008
S00560
Cyprus
Flumazenil Merck 0.1 mg/ml solution for inj.
- Flumazenil
Pharmaceutical Trading Co Ltd, P.O.Box: 40628, 6306 Larnaca, Cyprus
31/07/2008
S00567
Cyprus
Codeine phosphate 30 mg tabs
- Codeine phosphate
Bristol Laboratories Ltd, Unit 3 Canalside, Northbridge Road, Berkhamsted HP4 1EG, UK
15/10/2008
S00568
Cyprus
Zindaclin 1% gel
- Clindamycin phosphate
Medilink Pharmaceuticals Ltd, 30 Armenias str., Nicosia, Cyprus
15/10/2008
S00577
Cyprus
Fragmin 2500 Anti-Xa IU/0.2 ml solution for inj.
- Dalteparin sodium
Pfizer Hellas AE, 243 Messoghion avenue, 154 51 Neo Psychiko, Athens, Greece
16/10/2008
S00578
Cyprus
Fragmin 5000 Anti-Xa IU/0.2 ml solution for inj.
- Dalteparin sodium
Pfizer Hellas AE, 243 Messoghion avenue, 154 51 Neo Psychiko, Athens, Greece
16/10/2008
S00581
Cyprus
Gadovist 1 mmol/ml solution for inj.
- Gadobutrol
Bayer Hellas ABEE, Sorou 18-20, 151 25 Marousi, Athens, Greece
15/10/2008
S00582
Cyprus
Magnesium sulphate 50% solution for inj.
- Magnesium sulphate heptahydrate
Aurum Pharmaceuticals Ltd, Bampton road, Harold Hill, Romford, Essex RM3 8UG, UK
4/11/2008
S00584
Cyprus
Mycospor 1% cream
- Bifonazole
Bayer Hellas ABEE, Sorou 18-20, 151 25 Marousi, Athens, Greece
19/12/2008
S00585
Cyprus
Macrodantin 100 mg caps
- Nitrofurantoin
C.A.Papaellinas & Co Ltd, P.O.Box: 24018, 1700 Nicosia, Cyprus
5/1/2009
S00586
Cyprus
Apotel Plus solution for inj.
- Paracetamol
- Lidocaine hydrochloride
Uni-Pharma Kleon Tsetis Pharmaceutical Laboratories SA, 14th Km National Road 1, K. Kifissia 14564, Athens, Greece
5/12/2008
S00587
Cyprus
Apresoline 25 mg s.c. tabs
- Hydralazine hydrochloride
Medilink Pharmaceuticals Ltd, 30 Armenias str., Nicosia, Cyprus
27/2/2009
S00588
Cyprus
Glycopyrronium bromide 0.2 mg/ml solution for inj.
- Glycopyrronium bromide
Martindale Pharmaceuticals Ltd, Bampton road, Harold Hill, Romford, Essex RM3 8UG, UK
27/2/2009
S00589
Cyprus
Codeine phosphate 15 mg tabs
- Codeine phosphate
Bristol Laboratories Ltd, Unit 3, Canalside, Northbridge road, Berkhamsted HP4 1EG, UK
3/3/2009
S00590
Cyprus
Nutriflex Lipid Peri emulsion for infusion
- Glucose monohydrate
- Sodium dihydrogen phosphate dihydrate
- Zinc acetate dihydrate
- Soya- bean oil
- Medium chain triglycerides
- Isoleucine
- Leucine
- Lysine hydrochloride
- Methionine
- Phenylalanine
- Threonine
- Tryptophan
- Valine
- Arginine
- Histidine hydrochloride monohydrate
- Alanine
- Aspartic acid
- Glutamic acid
- Glycine
- Proline
- Serine
- Calcium chloride dihydrate
- Magnesium acetate tetrahydrate
- Sodium acetate trihydrate
- Sodium chloride
- Potassium acetate
- Sodium hydroxide
B. Braun Melsungen AG, Carl-Braun-Strasse 1, D-34212, Melsungen, Germany
4/3/2009
S00591
Cyprus
[131I] Meta-Iodobenzylguanidine for Diagnostic use 9.25-18.5 MBq/ml solution for inj.
- Iobenguane (131I)
GE Healthcare Buchler GmbH & Co.KG, Gieselweg 1, 38110 Braunschweig, Germany
16/03/2009
S00592
Cyprus
[131I] Meta-Iodobenzylguanidine for Therapeutic use 185-740 MBq/ml solution for injection
- Iobenguane (131I)
GE Healthcare Buchler GmbH & Co.KG, Gieselweg 1, 38110 Braunschweig, Germany
13/03/2009
S00593
Cyprus
Venofundin 6% solution for infusion
- Poly (O-2-hydroxyethyl) starch
- Sodium chloride
B. Braun Melsungen AG, Carl Braun Strave 1, D-34212 Melsungen, Germany
04/03/2009
S00595
Cyprus
Nasonex 0.5 mg/puff nasal spray
- Mometasone furoate monohydrate
Schering-Plough?????, Ayiou Demetriou 63, 17455 Alimos, Greece
09/03/2009
S00596
Cyprus
Cymex cream
- Urea
- Cetrimide
- Chlorocresol
- Dimeticone
Actavis Group PTC ehf, Reykjavikurvegur 76-78, 220 Hafnafjordur, Iceland
18/03/2009
S00597
Cyprus
Chloramphenicol 0.5% eye drops
- Chloramphenicol
Martindale Pharmaceuticals Ltd, Bampton road, Harold Hill, Romford, Essex RM3 8UG, UK
08/04/2009
S00598
Cyprus
Sulazine EC 500 mg e.c. tabs
- Sulfasalazine
Chatfield Pharmaceuticals Ltd, Kramer Mews, London SW5 9JQ, UK
19/03/2009
S00600
Cyprus
Morphine 2 mg/ml oral solution
- Morphine sulphate
Martindale Pharmaceuticals Ltd, Bampton road, Harold Hill, Romford, Essex RM3 8UG, UK
13/05/2009
S00601
Cyprus
Protamine sulphate 10 mg/ml solution for inj.
- Protamine sulphate
Wockhardt UK Ltd, Ash Road North, Wrexham LL13 9UF, UK
13/05/2009
S00604
Cyprus
Fragmin 10000 IU / 0.4 ml solution for inj.
- Dalteparin sodium
Pfizer Hellas AE, 243 Messoghion avenue, 154 51 Neo Psychiko, Athens, Greece
03/07/2009
S00605
Cyprus
Ultiva 1 mg/vial powder for inj.
- Remifentanil
GlaxoSmithKline UK Ltd, 980 Great West Road, Brentford, Middlesex, TW8 9GS, UK
29/07/2009
S00606
Cyprus
Ultiva 2 mg/vial powder for inj.
- Remifentanil
GlaxoSmithKline UK Ltd, 980 Great West Road, Brentford, Middlesex, TW8 9GS, UK
29/07/2009
S00607
Cyprus
Ultiva 5 mg/vial powder for inj.
- Remifentanil
GlaxoSmithKline UK Ltd, 980 Great West Road, Brentford, Middlesex, TW8 9GS, UK
29/07/2009
S00608
Cyprus
Pilocarpine 2% eye drops
- Pilocarpine hydrochloride
Martindale Pharmaceuticals Ltd, Bampton road, Harold Hill, Romford, Essex RM3 8UG, UK
25/08/2009
S00609
Cyprus
Kalymin 60N 60 mg tabs
- Pyridostigmine bromide
Temmler Pharma GmbH & Co. KG, Temmlerstr. 2, D-35039, Marburg, Germany
25/08/2009
S00610
Cyprus
Pamidronate disodium 3 mg/ml concentrate for solution for infusion
- Pamidronate disodium
Pharmaceutical Trading Co Ltd, P.O.Box: 40628, 6306 Larnaca, Cyprus
26/08/2009
S00615
Cyprus
Pilocarpine 4% eye drops
- Pilocarpine hydrochloride
Martindale Pharmaceuticals Ltd, Bampton road, Harold Hill, Romford, Essex RM3 8UG, UK
25/08/2009
S00616
Cyprus
Famciclovir 250 mg f.c. tabs
- Famciclovir
Arrow Generics Ltd, Unit 2 Eastman Way, Stevenage, Hertfordshire SG1 4SZ, UK
25/08/2009
S00617
Cyprus
Famciclovir 500 mg f.c. tabs
- Famciclovir
Arrow Generics Ltd, Unit 2 Eastman Way, Stevenage, Hertfordshire SG1 4SZ, UK
25/08/2009
S00619
Cyprus
Stelazine 2 mg modified release caps
- Trifluoperazine hydrochloride
Vianex SA, Tatoiou str., 14671 Nea Erythrea, Attiki, Greece
18/09/2009
S00620
Cyprus
Stelazine 10 mg modified release caps
- Trifluoperazine hydrochloride
Vianex SA, Tatoiou str., 14671 Nea Erythrea, Attiki, Greece
18/09/2009
S00624
Cyprus
Sodium bicarbonate 500 mg caps
- Sodium bicarbonate
Dalkeith Laboratories Ltd, 2 Park str., Wolburn, Bedfordshire MK17 9PG, UK
25/08/2009
S00625
Cyprus
Hemafer-S 20 mg/ml concentrate for solution for infusion
- Iron (III) hydroxide sucrose complex
Uni-Pharma Kleon Tsetis Pharmaceutical Laboratories SA, 14th Km National Road 1, 14564 K.Kifissia, Athens, Greece
26/08/2009
S00628
Cyprus
Xenetix 658.1 mg/ml solution for injection
- Iobitridol
Hospital Line SA, K.Palama 17, N.Chalkidona, Attiki, Greece
25/08/2009
S00629
Cyprus
Xenetix 767.8 mg/ml solution for injection
- Iobitridol
Hospital Line SA, K.Palama 17, N.Chalkidona, Attiki, Greece
25/08/2009
S00632
Cyprus
Batrafen 10 mg/g cream
- Ciclopirox olamine
Sanofi Aventis Cyprus Ltd, Charalambou Mouskou 14, 2015 Strovolos, Nicosia, Cyprus
09/10/2009
S00633
Cyprus
Batrafen 10 mg/ml cutaneous solution
- Ciclopirox olamine
Sanofi Aventis Cyprus Ltd, Charalambou Mouskou 14, 2015 Strovolos, Nicosia, Cyprus
09/10/2009
S00634
Cyprus
Fenivir 10 mg/g cream
- Penciclovir
Varnavas Hadjipanayis Ltd, 7 Androcleous str., 1504 Nicosia, Cyprus
09/10/2009
S00635
Cyprus
Batrafen 10 mg/g vaginal cream
- Ciclopirox olamine
Sanofi Aventis Cyprus Ltd, Charalambou Mouskou 14, 2015 Strovolos, Nicosia, Cyprus
09/10/2009
S00636
Cyprus
Sodium Iodide [131I] Diagnostic 0.333-3.7 MBq caps
- Sodium iodide [131I]
GE Healthcare Buchler GmbH & Co.KG, Gieselweg 1, 38110 Braunschweig, Germany
12/10/2009
S00638
Cyprus
Theracap 37-5550 MBq caps
- Sodium iodide [131I]
GE Healthcare Buchler GmbH & Co.KG, Gieselweg 1, 38110 Braunschweig, Germany
12/10/2009
S00640
Cyprus
Caverject 20 mcg/vial powder and solvent for solution for inj.
- Alprostadil
Pfizer Hellas A.E., 243 Messoghion avenue, 154 51 Neo Psychiko, Athens, Greece
02/12/2009
S00641
Cyprus
Dostinex 0.5 mg tabs
- Cabergoline
Pfizer Hellas A.E., 243 Messoghion avenue, 154 51 Neo Psychiko, Athens, Greece
02/12/2009
S00643
Cyprus
Vancomycin 1 g/vial powder for solution for infusion or oral use
- Vancomycin hydrochloride
Wockhardt UK Ltd, Ash Road North, Wrexham LL13 9UF, UK
02/12/2009
S00645
Cyprus
Adrenaline 1 mg/ml solution for inj.
- Adrenaline
Aurum Pharmaceuticals Ltd, Bampton Road, Harold Hill, Romford, Essex RM3 8UG, UK
02/12/2009
S00646
Cyprus
Donarthril 1500 mg/sachet powder for oral solution
- Glucosamine sulphate
Rafarm SA, 12 Korinthou str., Psychiko 15451, Athens, Greece
03/12/2009
S00650
Cyprus
Adrenaline 1 mg/ml solution for inj.
- Adrenaline
Aurum Pharmaceuticals Ltd, Bampton Road, Harold Hill, Romford, Essex RM3 8UG, UK
02/12/2009
S00651
Cyprus
LMX 4 4% cream
- Lidocaine
Ferndale Pharmaceuticals Ltd, 12 York Place, Leeds LS1 2DS, UK
02/12/2009
S00655
Cyprus
Rectogesic 0.4% rectal ointment
- Glyceryl trinitrate
PSK Interbiologics Co Ltd, 66 Acropoleos avenue, P.O.Box: 2012, Strovolos, Nicosia, Cyprus
11/12/2009
S00656
Cyprus
Tostran 2% gel
- Testosterone
PSK Interbiologics Co Ltd, 66 Acropoleos avenue, P.O.Box: 2012, Strovolos, Nicosia, Cyprus
11/12/2009
S00657
Cyprus
Droll 1 mg/0.5 ml ear solution
- Ciprofloxacin hydrochloride
Galenica SA, Eleftherias 4, 145 64 Kifisia, Athens, Greece
25/01/2010
S00660
Cyprus
Nimotop 30 mg f.c. tabs
- Nimodipine
Bayer Hellas ABEE, Sorou 18-20, 151 25 Marousi, Athens, Greece
27/01/2010
S00662
Cyprus
Pantoflux 40 mg gastro-resistant tabs
- Pantoprazole
Actavis Group PTC ehf, Reykjavikurvegur 76-78, 220 Hafnafjordur, Iceland
10/02/2010
S00673
Cyprus
Nanocoll kit for radiopharmaceutical preparation, 0.5 mg/vial powder for solution for injection
- Human albumin colloidal particles
GE Healthcare s.r.l., 36 Via Galeno, 20126 Milano, Italy
26/03/2010
S00675
Cyprus
Genotropin 12 mg/cartridge powder and solvent for solution for injection
- Somatropin human recombinant
Pfizer Hellas A.E., 243 Messoghion avenue, 15451 Neo Psychiko, Athens, Greece
18/02/2010
S00678
Cyprus
Yutopar 10 mg tabs
- Ritodrine hydrochloride
Galenica S.A.
23/03/2010
S00679
Cyprus
Suxamethonium chloride 50 mg/ml solution for injection
- Suxamethonium chloride
Martindale Pharmaceuticals Ltd, Bampton road, Harold Hill, Romford, Essex RM38UG, UK
23/03/2010
S00680
Cyprus
Calcium chloride 10% solution for infusion
- Calcium chloride
Aurum Pharmaceuticals Ltd, Bampton road, Harold Hill, Romford, Essex RM38UG, UK
23/03/2010
S00682
Cyprus
Emarfen 1 mcg soft caps
- Alfacalcidol
Minerva Pharmaceutical S.A., 132 Kifissou avenue, 12131 Peristeri, Athens, Greece
08/04/2010
S00684
Cyprus
Triamhexal 40 mg/ml suspension for inj.
- Triamcinolone acetonide
Hexal AG, Industriestrasse 25, D-83607, Germany
23/04/2010
S00685
Cyprus
Plasbumin 0.25 g/ml solution for infusion
- Human serum albumin
Talecris Biotherapeutics GmbH, Lyoner Strasse 15, D-60528, Frankfurt, Germany
23/04/2010
S00689
Cyprus
Yutopar 10 mg/ml solution for inj.
- Ritodrine hydrochloride
Galenica S.A., Eleftherias 4, 145 64 Kifisia, Athens, Greece
22/4/2010
S00690
Cyprus
Amisulpride 100 mg tabs
- Amisulpride
Arrow Generics Ltd, Unit 2 Eastman Way, Hertfordshire SG1 4SZ, Stevenage, UK
26/4/2010
S00691
Cyprus
Amisulpride 400 mg tabs
- Amisulpride
Arrow Generics Ltd, Unit 2 Eastman Way, Hertfordshire SG1 4SZ, Stevenage, UK
26/4/2010
S00692
Cyprus
Haemate P powder and solvent for solution for injection or infusion
- Human coagulation factor VIII
- Von-Willebrand factor
CSL Behring GmbH, Emil-Von-Behring-Strasse 76, 35041 Marburg, Germany
12/05/2010
S00696
Cyprus
Hascosept 1.5 mg/g oromucosal solution
- Benzydamine hydrochloride
P.T.Hadjigeorgiou Co Ltd, P.O.Box: 53158, 3301 Limassol, Cyprus
21/5/2010
S00697
Cyprus
Lidoject 10 mg/ml solution for inj.
- Lidocaine hydrochloride
P.T.Hadjigeorgiou Co Ltd, P.O.Box: 53158, 3301 Limassol, Cyprus
21/05/2010
S00699
Cyprus
Deep Heat Rub cream
- Racemic menthol
- Eucalyptus oil
- Methyl salicylate
- Turpentine oil
C.A.Papaellinas & Co Ltd, P.O.Box: 24018, 1700 Nicosia, Cyprus
21/05/2010
S00700
Cyprus
Clasteon 400 mg hard caps
- Sodium clodronate
Beacon Pharmaceutical Ltd, 85 High str., Tunbidge Wells TN1 1YG, UK
18/05/2010
S00701
Cyprus
Amisulpride 200 mg tabs
- Amisulpride
Arrow Generics Ltd, Unit 2 Eastman Way, Hertfordshire SG1 4SZ, Stevenage, UK
18/05/2010
S00702
Cyprus
Proctosedyl rectal ointment
- Cinchocaine hydrochloride
- Hydrocortisone
Sanofi Aventis Cyprus Ltd, 14 Charalambou Mouskou str., 2015 Strovolos, Nicosia, Cyprus
2/6/2010
S00706
Cyprus
Zithromax 250 mg f.c. tabs
- Azithromycin dihydrate
Pfizer Hellas A.E., 243 Messoghion avenue, Neo Psychiko, Athens, Greece
29/6/2010
S00707
Cyprus
Addamel N solution for infusion
- Chromic chloride hexahydrate
- Ferric chloride hexahydrate
- Potassium iodide
- Sodium molybdate dihydrate
- Zinc chloride
- Copper chloride dihydrate
- Manganese chloride tetrahydrate
- Sodium fluoride
- Sodium selenite pentahydrate
Fresenius Kabi Hellas A.E., 354 Messoghion avenue, 15341 Agia Paraskevi, Athens, Greece
19/05/2010
S00708
Cyprus
Intralipid 20% emulsion for infusion
- Soya oil
Fresenius Kabi Hellas A.E., 354 Messoghion avenue, 15341 Agia Paraskevi, Athens, Greece
19/05/2010
S00709
Cyprus
Vamin 14 solution for infusion
- L-alanine
- Amino acetic acid
- L-arginine
- L-aspartic acid
- L-cystine
- L-glutamic acid
- L-histidine
- L-isoleucine
- L-leucine
- L-lysine
- L-methionine
- L-phenylalanine
- L-proline
- L-serine
- L-threonine
- L-tryptophan
- L-tyrosine
- L-valine
- Sodium ions
- Potassium ions
- Calcium ions
- Magnesium ions
- Chloride ions
- Sulfuric ions
- Acetate
Fresenius Kabi Hellas A.E., 354 Messoghion avenue, 15341 Agia Paraskevi, Athens, Greece
19/05/2010
S00710
Cyprus
Vamin 18 Electrolyte Free solution for infusion
- Alanine
- Glycine
- Arginine
- Aspartic acid
- Cysteine hydrochloride
- L-methionine
- Phenylalanine
- Proline
- Serine
- Threonine
- L-tryptophan
- Glutamic acid
- Histidine
- Isoleucine
- Leucine
- Lysine acetate
- Tyrosine
- Valine
Fresenius Kabi Hellas A.E., 354 Messoghion avenue, 15341 Agia Paraskevi, Athens, Greece
19/05/2010
S00711
Cyprus
Soluvit powder for solution for infusion
- Thiamine mononitrate
- Riboflavine sodium phosphate
- Nicotinamide
- Pyridoxine hydrochloride
- Sodium pantothenate
- Sodium ascorbate
- Biotin
- Folic acid
- Cyanocobalamin
Fresenius Kabi Hellas A.E., 354 Messoghion avenue, 15341 Agia Paraskevi, Athens, Greece
19/05/2010
S00712
Cyprus
Vitalipid Infant emulsion for infusion
- Retinol
- Ergocalciferol
- DL-Alpha-Tocopherol
- Phytomenadione
Fresenius Kabi Hellas A.E., 354 Messoghion avenue, 15341 Agia Paraskevi, Athens, Greece
19/5/2010
S00713
Cyprus
Peditrace concentrate for solution for infusion
- Zinc chloride
- Copper chloride dihydrate
- Manganese chloride tetrahydrate
- Sodium selenite pentahydrate
- Sodium fluoride
- Potassium iodine
Fresenius Kabi Hellas A.E., 354 Messoghion avenue, 15341 Agia Paraskevi, Athens, Greece
19/5/2010
S00714
Cyprus
Isotroin 40 mg soft caps
- Isotretinoin
Farmanic-Chemipharma S.A., 137 Filis avenue, 13451 Kamatero, Attiki, Greece
30/06/2010
S00716
Cyprus
Nimotop 0.2 mg/ml solution for infusion
- Nimodipine
Bayer Hellas ABEE, Sorou 18-20, 151 25 Marousi, Athens, Greece
30/6/2010
S00717
Cyprus
Priadel 400 mg prolonged release tabs
- Lithium carbonate
Sanofi Aventis Cyprus Ltd, 14 Charalambou Mouskou str., 2015 Strovolos, Nicosia, Cyprus
30/06/2010
S00718
Cyprus
Resonium A 99.934% powder for oral or rectal administration after reconstitution
- Sodium polystyrene sulfonate
Sanofi Aventis Cyprus Ltd, 14 Charalambou Mouskou str., 2015 Strovolos, Nicosia, Cyprus
30/06/2010
S00720
Cyprus
Cytarabine 100 mg/ml solution for injection or infusion
- Cytarabine
Accord Healthcare Ltd, Sage House, 319 Pinner road, North Harrow HA1 4HF, UK
6/8/2010
S00721
Cyprus
Fluorouracil 50 mg/ml solution for injection or infusion
- Fluorouracil
Accord Healthcare Ltd, Sage House, 319 Pinner road, North Harrow HA1 4HF, UK
6/8/2010
S00722
Cyprus
Aromasin 25 mg coated tabs
- Exemestane
Pfizer Hellas A.E., 243 Messoghion avenue, N.Psychiko, Athens, Greece
5/8/2010
S00723
Cyprus
Loceryl 5% nail lacquer
- Amorolfine hydrochloride
Galderma International, Tour Europlaza – La Defense 4, 20 avenue Andre Prothin, 92927 La Defense Cedex, France
4/8/2010
S00724
Cyprus
Solu-Cortef 100 mg/vial powder for solution for injection
- Hydrocortisone sodium succinate
Pfizer Hellas A.E., 243 Messoghion avenue, N.Psychiko, Athens, Greece
5/8/2010
S00726
Cyprus
Isoket Retard 20 mg prolonged release tabs
- Isosorbide dinitrate
UCB Pharma Ltd, 208 Bath Road, Berkshire SL1 3WE, Slough, UK
6/8/2010
S00727
Cyprus
Brimontal 2 mg/ml eye drops, solution
- Brimonidine tartrate
Rafarm S.A., 12 Korinthou str., 15451 N.Psihico, Athens, Greece
6/8/2010
S00728
Cyprus
Relief 4 mg caps
- Thiocolchicoside
Iasis Pharma, 137 Filis avenue, Kamatero, Attiki, Greece
8/9/2010
S00729
Cyprus
Relief 0.25% gel
- Thiocolchicoside
Iasis Pharma, 137 Filis avenue, Kamatero, Attiki, Greece
8/9/2010
S00730
Cyprus
Relief 2 mg/ml solution for injection
- Thiocolchicoside
Iasis Pharma, 137 Filis avenue, Kamatero, Attiki, Greece
8/9/2010
S00731
Cyprus
Vistamethasone 0.1% eye/ear/nose drops
- Betamethasone sodium phosphate
Martindale Pharmaceuticals Ltd, Bampton Road, Essex RM3 8UG, Harold Hill, Romford, UK
1/9/2010
S00732
Cyprus
Ondansetron 4 mg/5 ml syrup
- Ondansetron
Focus Pharmaceuticals Ltd, Unit 5 Faraday Court, First Avenue, Baurton Upon Trent, Staffordshire DE14 2WX, UK
19/01/2011
S00733
Cyprus
Hyalase 1500 IU/ampoule powder for solution for injection or infusion
- Hyaluronidase
Wockhardt UK Ltd, Ash Road North, Wrexham LL13 9UF, UK
19/01/2011
S00734
Cyprus
Clindamycin 150 mg/ml solution for injection or infusion
- Clindamycin
Focus Pharmaceuticals Ltd, Unit 5 Faraday Court, First Avenue, Baurton Upon Trent, Staffordshire DE14 2WX, UK
19/01/2011
S00735
Cyprus
Skinoren 15% gel
- Azelaic acid
Intendis GmbH, Max-Dohrn-str.10, 10589 Berlin, Germany
20/01/2011
S00736
Cyprus
Warticon 0.15% cream
- Podophyllotoxin
GlaxoSmithKline (Cyprus) Ltd, P.O.Box: 20986, 1665 Nicosia, Cyprus
21/01/2011
S00737
Cyprus
Stamaril powder and solvent for suspension for injection
- Yellow fever virus 17D-204 strain (live, attenuated)
Sanofi Pasteur S.A., 2 avenue Pont Pasteur, 69007 Lyon, France
21/01/2011
S00739
Cyprus
Favirab 200-400 IU/ml solution for injection
- F(ab´)2 fragments of equine antirabies immune globulin
Sanofi Pasteur S.A., 2 avenue Pont Pasteur, 69007 Lyon, France
21/01/2011
S00740
Cyprus
Dultavax suspension for injection
- Purified diphtheria toxoid
- Purified tetanus toxoid
- Inactivated type 1 polio-virus (Mahoney)
- Inactivated type 2 polio-virus (MEF-1)
- Inactivated type 3 polio-virus (Saukett)
Sanofi Pasteur S.A., 2 avenue Pont Pasteur, 69007 Lyon, France
21/01/2011
S00741
Cyprus
Atracurium besilate 10 mg/ml solution for injection/infusion
- Atracurium besilate
Hameln Pharmaceuticals Ltd, Gloucester Business Park, Gloucester GL3 4AG, UK
19/01/2011
S00745
Cyprus
Zineryt powder and solvent for cutaneous solution
- Erythromycin
- Zinc acetate
Astellas Pharmaceuticals AEBE, Thoukididou 1, Agios Stefanos, 14565 Attiki, Greece
16/03/2011
S00746
Cyprus
Locoid Scalp 0.1% cutaneous lotion
- Hydrocortisone butyrate
Astellas Pharmaceuticals AEBE, Thoukididou 1, Agios Stefanos, 14565 Attiki, Greece
16/03/2011
S00747
Cyprus
Vasclor 80 mg/g vaginal gel
- Progesterone
Verisfield (UK) Ltd, 41 Chalton str., London NW1 1JD, UK
17/03/2011
S00750
Cyprus
Clobex 500 mcg/g shampoo
- Clobetasol propionate
Galderma International, Tour Europlaza-La Defense 4, 20 avenue Andre Prothin, 92927 La Defense Cedex, France
21/03/2011
S00753
Cyprus
Lakafin 280 mg/g nail lacquer
- Tioconazole
Verisfield (UK) Ltd, 41 Chalton str., London NW1 1JD, UK
17/03/2011
S00754
Cyprus
Glycerin Children´s Size 1.4 g supps
- Glycerol
Thornton & Ross Ltd, Linthwaite, West Yorkshire HD7 5QH, Huddersfield, UK
16/03/2011
S00755
Cyprus
Duofilm cutaneous solution
- Salicylic acid
- Lactic acid
GlaxoSmithKline (Cyprus) Ltd, 12-14 Kennedy avenue, P.O.Box: 20986, 1665 Nicosia, Cyprus
16/03/2011
S00756
Cyprus
Venoruton 1000 mg effervescent tabs
- Oxerutins
Varnavas Hadjipanayis Ltd, 7 Androcleous str., P.O.Box: 21229, 1504 Nicosia, Cyprus
21/03/2011
S00760
Cyprus
Sodium bicarbonate 8.4% solution for inj.
- Sodium bicarbonate
Martindale Pharmaceuticals Ltd, Bampton Road, Harold Hill, Romford, Essex RM3 8UG, UK
16/03/2011
S00761
Cyprus
Noctamid 1 mg tabs
- Lormetazepam
Bayer Hellas ABEE, 18-20 Sorou str., 151 25 Marousi, Athens, Greece
16/03/2011
S00762
Cyprus
Sporanox 10 mg/ml concentrate and solvent for solution for infusion
- Itraconazole
Janssen-Cilag International NV, Turnhoutseweg 30, B-2340 Beerse, Belgium
16/03/2011
S00765
Cyprus
Sutriptan 100 mg f.c. tabs
- Sumatriptan succinate
Verisfield (UK) Ltd, 41 Chalton str., London NW1 1JD, UK
15/04/2011
S00767
Cyprus
Cardipril 5 mg tabs
- Imidapril hydrochloride
Bial-Portela & C S.A., A Av. Da Siderurgia Nacional 4745-457 S. Mamede do Corando, Portugal
06/04/2011
S00768
Cyprus
Cardipril 10 mg tabs
- Imidapril hydrochloride
Bial-Portela & C S.A., A Av. Da Siderurgia Nacional 4745-457 S. Mamede do Corando, Portugal
06/04/2011
S00774
Cyprus
Muvito 3% ointment
- Tetracycline hydrochloride
Rafarm S.A.
24/08/2011
S00775
Cyprus
Fluvoxamine 50 mg f.c. tabs
- Fluvoxamine maleate
Wockhardt UK Ltd
23/08/2011
S00777
Cyprus
Adeprenal 40 mg/ml oral drops, solution
- Citalopram hydrochloride
Adelco-Chromatourgia Athinon E. Colocotronis Bros S.A.
24/08/2011
S00778
Cyprus
Paroticin ear drops, solution
- Fludrocortisone acetate
- Polymyxin B sulphate
- Lidocaine hydrochloride
Adelco-Chromatourgia Athinon E. Colocotronis Bros S.A.
24/08/2011
S00781
Cyprus
Carboplatin 10 mg/ml concentrate for solution for infusion
- Carboplatin
Accord Healthcare Ltd
23/08/2011
S00782
Cyprus
Salospir 500 mg tabs
- Acetylsalicylic acid
Uni-Pharma Kleon Tsetis Pharmaceutical Laboratories S.A.
23/08/2011
S00783
Cyprus
Cipocal 50 mcg/g cream
- Calcipotriol
Pharmex S.A.
23/08/2011
S00784
Cyprus
Cipocal 50 mcg/g ointment
- Calcipotriol
Pharmex S.A.
23/08/2011
S00785
Cyprus
Naltrexone hydrochloride 50 mg f.c. tabs
- Naltrexone hydrochloride
Accord Healthcare Ltd
23/08/2011
S00786
Cyprus
Imipenem + Cilastatina Venus Pharma powder for solution for infusion
- Imipenem monohydrate
- Cilastatin sodium
Venus Pharma GmbH
23/08/2011
S00787
Cyprus
Synalar 0.025% cream
- Fluocinolone acetonide
Medilink Pharmaceuticals Ltd
23/08/2011
S00788
Cyprus
Kabiven Peripheral emulsion for iv infusion
- Purified soyabean oil
- Glucose monohydrate
- Glucose anhydrous
- L-alanine
- L-arginine
- L-aspartic acid
- Glutamic acid
- Glycine
- L-histidine
- L-isoleucine
- L-leucine
- L-lysine hydrochloride
- Methionine
- L-phenylalanine
- L-proline
- L-serine
- L-threonine
- L-tryptophan
- L-tyrosine
- L-valine
- Calcium chloride
- Sodium glycerophosphate
- Magnesium sulphate
- Potassium chloride
- Sodium acetat
Fresenius Kabi Hellas A.E.
15/09/2011
S00790
Cyprus
Slow-K 600 mg modified release tabs
- Potassium chloride
Medilink Pharmaceuticals Ltd
23/08/2011
S00794
Cyprus
Afluon 1 mg/ml nasal spray
- Azelastine hydrochloride
Meda Pharmaceuticals Ltd
25/08/2011
S00795
Cyprus
Ceretec 500 mcg/vial powder for solution for inj.
- Exametazime
GE Healthcare Ltd
22/08/2011
S00796
Cyprus
Mycomycen 10 mg/g vaginal cream
- Ciclopirox olamine
Verisfield (UK) Ltd
25/08/2011
S00797
Cyprus
Detrusitol 4 mg prolonged release caps
- Tolterodine L-tartrate
Pfizer Hellas A.E.
15/09/2011
S00798
Cyprus
Doralin 40 mg f.c. tabs
- Otilonium bromide
A. Menarini Industrie Farmaceutiche Riunite s.r.l.
26/08/2011
S00801
Cyprus
Adrenaline 1 mg/ml solution for inj.
- Adrenaline
Martindale Pharmaceuticals Ltd
23/08/2011
S00802
Cyprus
Zafitral 1 mg/ml oral solution
- Risperidone
Rafarm S.A.
19/10/2011
S00803
Cyprus
Mucothiol 50 mg/ml sugar-free syrup
- Carbocisteine
Sanofi-Aventis Cyprus Ltd
21/09/2011
S00804
Cyprus
Mucothiol 20 mg/ml sugar-free syrup
- Carbocisteine
Sanofi-Aventis Cyprus Ltd
21/09/2011
S00805
Cyprus
Saizen Click.Easy 8 mg/vial powder and solvent for solution for inj.
- Somatropin human recombinant
Merck A.E.
21/09/2011
S00806
Cyprus
Mycomycen 100 mg vaginal supps
- Ciclopirox olamine
Verisfield (UK) Ltd
23/09/2011
S00809
Cyprus
Prostin E2 2 mg/3 g vaginal gel
- Dinoprostone
Pfizer Hellas A.E.
16/12/2011
S00811
Cyprus
Warticon 0.5% w/v cutaneous solution
- Podophyllotoxin
GlaxoSmithKline (Cyprus) Ltd
16/12/2011
S00813
Cyprus
Digoxin 0.25 mg tabs
- Digoxin
Bristol Laboratories Ltd
19/12/2011
S00817
Cyprus
Itrazol 10 mg/ml oral solution
- Itraconazole
Verisfield (UK) Ltd
23/12/2011
S00818
Cyprus
Aceclonac 100 mg f.c. tabs
- Aceclofenac
Verisfield (UK) Ltd
23/12/2011
S00819
Cyprus
Isotrexin gel
- Isotretinoin
- Erythromycin
GlaxoSmithKline (Cyprus) Ltd
16/12/2011
S00820
Cyprus
Sterile concentrate for cardioplegia infusion, solution for injection
- Magnesium chloride hexahydrate
- Procaine hydrochloride
- Potassium chlorid
Macarthy´s Laboratories
19/12/2011
S00821
Cyprus
Xylocream cream
- Lidocaine
- Prilocaine
Verisfield (UK) Ltd
23/12/2011
S00822
Cyprus
Nystamysyn/Farmasyn 100.00 IU/ml oral suspension
- Nystatin
Farmasyn SA
13/01/2012
S00824
Cyprus
Colonorm 129 mg f.c. tabs
- Extractum senna fructus acutifoliae sicc.
Mundipharma Pharmaceuticals Ltd
20/01/2012
S00825
Cyprus
Betrimine solution for inj.
- Thiamine hydrochloride
- Pyridoxine hydrochloride
- Cyanocobalamine
Montechem Pharma Ltd
18/01/2012
S00827
Cyprus
Vibrocil-S nasal spray
- Dimetindene maleate
- Phenylephrine
Novartis (Hellas) A.E.B.E.
11/01/2012
S00828
Cyprus
Bekunis 20 mg e.c. tabs
- Senna dry extract
Roha Arzneimittel GmbH
02/01/2012
S00829
Cyprus
Bekunis 2.5% herb tea
- Sennosides B
Roha Arzneimittel GmbH
02/01/2012
S00831
Cyprus
Adenosine 3 mg/ml solution for inj.
- Adenosine
Wockhardt UK Ltd
12/06/2012
S00832
Cyprus
Propylthiouracil 50 mg tabs
- Propylthiouracil
Wockhardt UK Ltd
12/06/2012
S00833
Cyprus
Physioneal 35 Glucose CLEAR-FLEX 1.36% solution for peritoneal dialysis
Solution A – Upper chamber:
- Glucose monohydrate
- Calcium chloride dihydrate
- Magnesium chloride hexahydrate
Solution B – Lower chamber
- Sodium chloride
- Sodium bicarbonate
- Sodium (S)-lactate
Baxter Hellas E.P.E.
20/06/2012
S00834
Cyprus
Physioneal 40 Glucose CLEAR-FLEX 3.86% solution for peritoneal dialysis
Solution A – Upper chamber:
- Glucose monohydrate
- Calcium chloride dihydrate
- Magnesium chloride hexahydrate
Solution B – Lower chamber
- Sodium chloride
- Sodium bicarbonate
- Sodium (S)-lactate
Baxter Hellas E.P.E.
20/06/2012
S00835
Cyprus
Physioneal 35 Glucose CLEAR-FLEX 3.86% solution for peritoneal dialysis
Solution A – Upper chamber:
- Glucose monohydrate
- Calcium chloride dihydrate
- Magnesium chloride hexahydrate
Solution B – Lower chamber
- Sodium chloride
- Sodium bicarbonate
- Sodium (S)-lactate
Baxter Hellas E.P.E.
20/06/2012
S00836
Cyprus
Physioneal 40 Glucose CLEAR-FLEX 1.36% solution for peritoneal dialysis
Solution A – Upper chamber:
- Glucose monohydrate
- Calcium chloride dihydrate
- Magnesium chloride hexahydrate
Solution B – Lower chamber
- Sodium chloride
- Sodium bicarbonate
- Sodium (S)-lactate
Baxter Hellas E.P.E.
20/06/2012
S00837
Cyprus
Physioneal 35 Glucose CLEAR-FLEX 2.27% solution for peritoneal dialysis
Solution A – Upper chamber:
- Glucose monohydrate
- Calcium chloride dihydrate
- Magnesium chloride hexahydrate
Solution B – Lower chamber
- Sodium chloride
- Sodium bicarbonate
- Sodium (S)-lactate
Baxter Hellas E.P.E.
20/06/2012
S00838
Cyprus
CAPD/DPCA 17 solution for peritoneal dialysis
- Sodium chloride
- Sodium (S)-lactate solution
- Calcium chloride dihydrate
- Magnesium chloride hexahydrate
- Glucose monohydrate
Pap Medical (Cyprus) Ltd
27/06/2012
S00839
Cyprus
CAPD/DPCA 18 solution for peritoneal dialysis
- Sodium chloride
- Sodium (S)-lactate solution
- Calcium chloride dihydrate
- Magnesium chloride hexahydrate
- Glucose monohydrate
Pap Medical (Cyprus) Ltd
27/06/2012
S00840
Cyprus
CAPD/DPCA 19 solution for peritoneal dialysis
- Sodium chloride
- Sodium (S)-lactate solution
- Calcium chloride dihydrate
- Magnesium chloride hexahydrate
- Glucose monohydrate
Pap Medical (Cyprus) Ltd
27/06/2012
S00841
Cyprus
CAPD/DPCA 2 solution for peritoneal dialysis
- Sodium chloride
- Sodium (S)-lactate solution
- Calcium chloride dihydrate
- Magnesium chloride hexahydrate
- Glucose monohydrate
Pap Medical (Cyprus) Ltd
28/06/2012
S00842
Cyprus
CAPD/DPCA 3 solution for peritoneal dialysis
- Sodium chloride
- Sodium (S)-lactate solution
- Calcium chloride dihydrate
- Magnesium chloride hexahydrate
- Glucose monohydrate
Pap Medical (Cyprus) Ltd
28/06/2012
S00843
Cyprus
CAPD/DPCA 4 solution for peritoneal dialysis
- Sodium chloride
- Sodium (S)-lactate solution
- Calcium chloride dihydrate
- Magnesium chloride hexahydrate
- Glucose monohydrate
Pap Medical (Cyprus) Ltd
28/06/2012
S00845
Cyprus
Prograf 0.5 mg caps
- Tacrolimus
Astellas Pharmaceuticals AEBE
18/10/2012
S00846
Cyprus
Cyproterone acetate 50 mg tabs
- Cyproterone acetate
Wockhardt UK Ltd
13/11/2012
S00847
Cyprus
Eucalytux syrup
- Codeine
- Potassium guaiacolsulfonate
Tilman S.A.
08/11/2012
S00848
Cyprus
Cromodal 40 mg/ml eye drops, solution
- Sodium cromoglicate
Zwitter Pharmaceuticals Ltd
05/11/2012
S00849
Cyprus
Urpem 0.25 mg/ml eye drops, solution
- Ketotifen hydrogen fumarate
Zwitter Pharmaceuticals Ltd
05/11/2012
S00850
Cyprus
Cisplatin 1mg/ml concentrate for solution for infusion
- Cisplatin
Accord Healthcare Ltd
22/12/2012
S00851
Cyprus
Lidocaine hydrochloride 2% solution for inj.
- Lidocaine hydrochloride
Hameln Pharmaceuticals Ltd
19/12/2012
S00853
Cyprus
Phorpain Maximum Strength 10% gel
- Ibuprofen
C.A.Papaellinas & Co Ltd
08/01/2013
S00854
Cyprus
Fersamal 140 mg/5ml syrup
- Ferrous fumarate
C.A.Papaellinas & Co Ltd
08/01/2013
S00855
Cyprus
Atropine 1% eye drops
- Atropine sulphate
Martindale Pharmaceuticals Ltd
19/12/2012
S00856
Cyprus
Neostigmine 2.5 mg/ml solution for inj.
- Neostigmine metilsulphate
C.A.Papaellinas & Co Ltd
08/01/2013
S00857
Cyprus
Isoket Retard 40 mg prolonged release tabs
- Isosorbide dinitrate
UCB Pharma Ltd
19/12/2012
S00860
Cyprus
Glyceryl trinitrate 1mg/ml solution for infusion
- Glyceryl trinitrate
Hameln Pharmaceuticals Ltd
19/12/2012
S00862
Cyprus
Talgan 100 mcg/dose nasal spray, suspension
- Budesonide
Anfarm Hellas S.A.
10/01/2013
S00863
Cyprus
Fysiofer 53.33 mg/ml oral solution
- Iron protein succinylate
ITF Hellas A.E.
21/12/2012
S00864
Cyprus
Fysiofol powder and solvent for oral solution
- Iron protein succinylate
- Calcium folinate pentahydrate
ITF Hellas A.E.
21/12/2012
S00865
Cyprus
Medijel oral gel
- Lidocaine hydrochloride
- Aminoacridine hydrochloride
DDD Ltd
19/12/2012
S00866
Cyprus
Errkes 5 mg/ml eye drops, solution
- Ketorolac trometamol
Verisfield (UK) Ltd
08/01/2013
S00869
Cyprus
Rennie Deflatine tabs
- Calcium carbonate
- Heavy magnesium carbonate
- Simethicone
Bayer plc
11/01/2013
S00870
Cyprus
Salofalk Granu-Stix gastro-resistant prolonged release granules for oral suspension
- Mesalazine
Dr. Falk Pharma GmbH
20/12/2012
S00871
Cyprus
Kwells Kids 150 mcg tabs
- Hyoscine hydrobromide
Bayer plc
02/01/2013
S00872
Cyprus
Kwells 300 mcg tabs
- Hyoscine hydrobromide
Bayer plc
02/01/2013
S00873
Cyprus
Quinoric 200 mg f.c. tabs
- Hydroxychloroquine sulphate
Bristol Laboratories Ltd
19/12/2012
S00875
Cyprus
Methylprednisolone 1 g/vial powder and solvent for solution for inj./inf.
- Methylprednisolone sodium succinate
Beacon Pharmaceuticals Ltd
19/12/2012
S00876
Cyprus
Halothane 100% liquid for inhalation
- Halothane
Medilink Pharmaceuticals Ltd
19/12/2012
S00877
Cyprus
Atropine sulphate 600 mcg/ml solution for inj.
- Atropine sulphate
Hameln Pharmaceuticals Ltd
19/12/2012
S00878
Cyprus
Clomethiazole 192 mg caps
- Clomethiazole
Intrapharm Laboratories Ltd
19/12/2012
S00880
Cyprus
Biofactor Streptokinase 750000 IU/vial powder for solution for infusion
- Streptokinase purified
Beacon Pharmaceuticals Ltd
19/12/2012
S00881
Cyprus
Biofactor Streptokinase 1500000 IU/vial powder for solution for infusion
- Streptokinase purified
Beacon Pharmaceuticals Ltd
19/12/2012
S00882
Cyprus
Diazepam RecTubes 2 mg/ml rectal solution
- Diazepam
Wockhardt UK Ltd
19/12/2012
S00883
Cyprus
Diazepam RecTubes 4 mg/ml rectal solution
- Diazepam
Wockhardt UK Ltd
19/12/2012
S00884
Cyprus
Co-Amoxiclav 600 mg/vial powder for solution for inj./inf.
- Amoxicillin
- Clavulanic acid
Wockhardt UK Ltd
19/12/2012
S00885
Cyprus
Cytamen 1000 mcg/ml solution for inj.
- Cyanocobalamin
RPH Pharmaceuticals AB
19/12/2012
S00886
Cyprus
Phenylephrine 10 mg/ml solution for inj./inf.
- Phenylephrine hydrochloride
Beacon Pharmaceuticals Ltd
19/12/2012
S00887
Cyprus
Nebivolol 5 mg tabs
- Nebivolol hydrochloride
Glenmark Generics (Europe) Ltd
22/12/2012
S00888
Cyprus
Saocin-D eye ointment
- Neomycin sulphate
- Dexamethasone sodium phosphate
Pharmex A.E.
22/12/2012
S00889
Cyprus
Amiloride 5 mg tabs
- Amiloride hydrochloride dihydrate
Accord Healthcare Ltd
22/12/2012
S00890
Cyprus
Pharmexin 2 mg/ml eye drops, solution
- Brimonidine tartrate
Pharmex A.E.
22/12/2012
S00892
Cyprus
Meni-Drops 0.25 mg/ml eye drops, solution
- Ketotifen hydrogen fumarate
Pharmex A.E.
22/12/2012
S00893
Cyprus
Biosonide 100 mcg/dose nasal spray, suspension
- Budesonide
Montechem Pharma Ltd
22/12/2012
S00895
Cyprus
Thilodexine 1 mg/ml eye drops, solution
- Dexamethasone sodium phosphate
Pharmex S.A.
22/12/2012
S00896
Cyprus
Thilocof 10 mg/ml eye drops, solution
- Azidamfenicol
Pharmex S.A.
22/12/2012
S00897
Cyprus
Bron-Hal 0.8 mg/ml syrup
- Bromhexine hydrochloride
Montechem Pharma Ltd
22/12/2012
S00898
Cyprus
Thilol 10 mg/ml eye drops, solution
- Trifluridine
Pharmex S.A.
22/12/2012
S00900
Cyprus
Zaolin 10 mg/ml solution for infusion
- Vinorelbine ditartrate
Pharmazac S.A.
22/12/2012
S00901
Cyprus
Leuprol 3.75 mg/vial powder and solvent for suspension for inj.
- Leuprorelin acetate
Pharmazac S.A.
22/12/2012
S00902
Cyprus
Leuprol 11.25 mg/vial powder and solvent for suspension for inj.
- Leuprorelin acetate
Pharmazac S.A.
22/12/2012
S00903
Cyprus
Terazosin 5 mg tabs
- Terazosin
Accord Healthcare Ltd
22/12/2012
S00906
Cyprus
Sylfio 10 mg/g cream
- Sulfadiazine silver
Zwitter Pharmaceuticals Ltd
11/04/2013
S00907
Cyprus
Trandate 200 mg f.c. tabs
- Labetalol hydrochloride
RPH Pharmaceuticals AB
11/04/2013
S00908
Cyprus
Isoplex 4% solution for infusion
- Succinylated gelatin
Beacon Pharmaceuticals Ltd
28/03/2013
S00912
Cyprus
Trandate 100 mg f.c. tabs
- Labetalol hydrochloride
RPH Pharmaceuticals AB
25/04/2013
S00913
Cyprus
Afeksin 20 mg soluble tabs
- Fluoxetine hydrochloride
Actavis Group PTC ehf
24/04/2013
S00915
Cyprus
Dantrium 25 mg hard caps
- Dantrolene sodium
Spepharm Holding B.V.
08/05/2013
S00916
Cyprus
Dantrium 100 mg hard caps
- Dantrolene sodium
Spepharm Holding B.V.
08/05/2013
S00917
Cyprus
Dantrium 20 mg/vial powder for solution for inj.
- Dantrolene sodium
Spepharm Holding B.V.
08/05/2013
S00924
Cyprus
Claversal 500 mg gastro-resistant tabs
- Mesalazine
Faes Farma S.A.
09/07/2013
S00926
Cyprus
Riluzole Sun 50 mg f.c. tabs
- Riluzole
Sun Pharmaceuticals UK Ltd
09/07/2013
S00927
Cyprus
Lataz-Co eye drops, solution
- Latanoprost
- Timolol maleat
Rafarm S.A.
10/07/2013
S00930
Cyprus
Testosterone enanthate/Norma 250 mg/ml oily solution for inj.
- Testosterone enanthate
Norma Hellas S.A.
09/07/2013
S00931
Cyprus
Esomeprazole 40 mg/vial powder for solution for injection/infusion
- Esomeprazole sodium
Sun Pharmaceuticals UK Ltd
09/07/2013
S00932
Cyprus
Zidovudina Aurobindo 300 mg caps
- Zidovudine
Aurobindo Pharma (Portugal) Unipessoal Limitada
09/07/2013
S00933
Cyprus
Phenytoin sodium 100 mg f.c. tabs
- Phenytoin sodium
Milpharm Ltd
09/07/2013
S00934
Cyprus
Travelgum 20 mg chewing gum
- Dimenhydrinate
Vianex S.A.
10/07/2013
S00937
Cyprus
Pantoprazole 40 mg/vial powder for solution for inj.
- Pantoprazole
Sun Pharmaceuticals UK Ltd
09/07/2013
S00938
Cyprus
Baclofen 2 mg/ml solution for infusion
- Baclofen
Sun Pharmaceuticals UK Ltd
09/07/2013
S00939
Cyprus
Baclofen 0.5 mg/ml solution for infusion
- Baclofen
Sun Pharmaceuticals UK Ltd
09/07/2013
S00940
Cyprus
Propafenone 150 mg f.c. tabs
- Propafenone hydrochloride
Accord Healthcare Ltd
09/07/2013
S00945
Cyprus
Lamivudine/Zidovudine f.c. tabs
- Lamivudine
- Zidovudine
Milpharm Ltd
09/07/2013
S00946
Cyprus
Enema Cooper enema
- Sodium phosphate dibasic heptahydrate
- Sodium phosphate monobasic monohydrate
Cooper S.A.
09/07/2013
S00956
Cyprus
Bupivacaine Mylan 100 mg/20 ml
Sol. For Inj.
Bupivacaine Hydrochloride
Mylan Sas
26/02/2014
S00958
Cyprus
Claversal Rectal Foam
Mesalazine
Faes Farma
27/02/2014
S00959
Cyprus
Potison Cream
Triamcinolone Acetonide
Neomycin Sulphate
Nystatin
Faes Farma
27/02/2014
S00960
Cyprus
Alergical Cream
Fluocinolone Acetonide
Betamethasone 17-Valerate
Faes Farma
27/02/2014
S00966
Cyprus
Nafloxin 3.5 mg/Ml Eye Drops, Solution
Ciprofloxacin
Cooper Sa
07/03/2014
S00976
Cyprus
Labetalol Hydrochloride 5 mg/Ml Sol. For Inj.
Labetalol
Focus Pharmaceuticals Ltd
14/03/2014
S00978
Cyprus
Salapin-Salbutamol 2 mg/5 ml Syrup
Salbutamol
Medilink Pharmaceuticals Ltd
14/03/2014
S00979
Cyprus
Hemocane Cream
Lidocaine HCL / Zinc oxide / Bismuth oxide / Cinnamic acid / Benzoic acid
Boston Healthcare Ltd
14/03/2014
S00985
Cyprus
Fleelaxat Oral Solution
Sodium dihydrogen phosphate dihydrate / Disodium phosphate dodecahydrate
Cooper Sa
18/03/2014
S00993
Cyprus
Naloxone Hydrochloride 1 mg/Ml Sol. For Inj.
Naloxone Hydrochloride
Aurum Pharmaceuticals Ltd
18/03/2014
S00999
Cyprus
Otopax Ear Drops
Phenazone / Procaine hydrochloride
Bruschettini Srl
21/03/2014
S01001
Cyprus
Glycophos 216 mg/Ml Concentrate For Solution For Inf.
Sodium glycerophosphate anhydrous
Fresenius Kabi Hellas A.E.
20/03/2014
S01002
Cyprus
Oxatrex Eye Drops Sol. In Single Doses 1,5 mg/0,5 ml
Ofloxacin
Zwitter Pharmaceuticals Ltd
20/03/2014
S01003
Cyprus
Aldosomnil Tabs 1 mg
Lormetazepam
Laboratorio Aldo-Union, S.A
21/03/2014
S01005
Cyprus
Dentinox Cradle Cap Treatment Shampoo
Sodium lauryl ether sulpho-succinate / Sodium lauryl ether sulphate
Ddd Ltd
24/03/2014
S01006
Cyprus
Deep Relief Gel
Ibuprofen / Levomenthol
C.A.Papaellinas & Co Ltd
24/03/2014
S01007
Cyprus
Deep Heat Solution, Cutaneous Spray
Methyl nicotinate / 2-Hydroxyethyl salicylate / Methyl salicylate /Ethyl salicylate
C.A.Papaellinas & Co Ltd
24/03/2014
S01008
Cyprus
Deep Freeze Cold 2% Gel
Racemic menthol
C.A.Papaellinas & Co Ltd
24/03/2014
S01009
Cyprus
Daflon 500 mg fc tabs
Diosmin / Flavonoids
Les Laboratoires Servier
10/06/2014
S01010
Cyprus
Gynalven 100 mg soft caps
Progesterone
ITF Hellas AE
10/06/2014
S01011
Cyprus
Gynalven 200 mg soft caps
Progesterone
ITF Hellas AE
10/06/2014
S01012
Cyprus
Buvastin 7,5 mg/5 ml syrup
Butamirate
C.Tsisios & Co Ltd
19/06/2014
S01013
Cyprus
Tearprol eye drops sol. 0,1%+0,3%
Dextran / Hypromellose
Cooper SA
13/06/2014
S01014
Cyprus
Baclofen 10 mg tabs
Baclofen
Co-Pharma Ltd
13/06/2014
S01015
Cyprus
Nevirapine 200 mg tabs
Nevirapine
Morningside Healthcare Ltd
13/06/2014
S01016
Cyprus
Prothenol 5 mg fc tabs
Pilocarpine
Zwitter Pharmaceuticals Ltd
19/06/2014
S01017
Cyprus
Fleet ready to use 21,4 g/9,4 g enema
Sodium dihydrogen phosphate dehydrate/ Disodium phosphate dodecahydrate
Laboratorios Case-Fleet SLU
12/06/2014
S01018
Cyprus
Glucophage 500 mg sr/pr tabs
Metformin
C.G.Papaloisou Ltd
26/06/2014
S01019
Cyprus
Glucophage 750 mg sr/pr tabs
Metformin
C.G.Papaloisou Ltd
26/06/2014
S01020
Cyprus
Glucophage 1000 mg sr/pr tabs
Metformin
C.G.Papaloisou Ltd
26/06/2014
S01021
Cyprus
Calcium & Ergocalciferol tabs
Calcium lactate pentahydrate, Calcium phosphate, Ergocalciferiol
Crescent Pharma Ltd
7/7/2014
S01022
Cyprus
Canesten 0,5 g vag. tab
Clotrimazole
Bayer Hellas ABEE
16/06/2014
S01023
Cyprus
Tobramycin 40 mg/ml sol. for inj.
Tobramycin
Hospira UK Ltd
8/8/2014
S01024
Cyprus
Disodium Pamidronate 15 mg/ml conc. for sol. for inf.
Pamidronic acid
Wockhardt UK Ltd
6/8/2014
S01025
Cyprus
Ursobil 250 mg Hard caps
Ursodeoxycholic acid
C.A.Papaellinas Ltd
3/6/2014
S01026
Cyprus
Extraneal sol. for peritoneal dialysis
Icodextrin, Sodium chloride, Sodium S lactate, Calcium chloride dehydrate, Magnesium chloride hexahydrate
Baxter (Hellas) EPE
20/8/2014
S01027
Cyprus
Mometasone Furoate 0,1% Ointment
Mometasone furoate
Glenmark Generics
25/8/2014
S01028
Cyprus
Canesten 2% Vaginal Cream
Clotrimazole micronized
Bayer Hellas ABEE
27/8/2014
S01029
Cyprus
Thiopental Rotexmedica 1000 mg Powder for inj.
Thiopental sodium, Sodium carbonate
Rotexmedica GmbH
25/8/2014
S01030
Cyprus
Trimetazidina LPH
Trimetazidine dihydrochloride 20 mg
Labormed Pharma Ltd
12/9/2014
S01031
Cyprus
Methylergometrin Rotexmedica
Methylergometrine maleate 0.2 mg
Rotexmedica GmbH
10/9/2014
S01032
Cyprus
Calcitonin 100IU-Rotexmedica
Calcitonin (Salmon)
Rotexmedica GmbH
10/9/2014
S01033
Cyprus
Ursobilane 300mg - hard caps
Ursodeoxycholic acid
Laboratorio Estedi S.L.
4/7/2014
S01034
Cyprus
T4 12 mcg
Levothyroxine sodium
Uni-Pharma Kleon Tsetis Pharmaceuticals Laboratories S.A.
10/12/2014
S01035
Cyprus
T4 25 mcg
Levothyroxine sodium
Uni-Pharma Kleon Tsetis Pharmaceuticals Laboratories S.A.
10/12/2014
S01037
Cyprus
Droll 1 mg/0.5 ml Ear drops, solution
Ciprofloxacin
Galenica SA
5/1/2015
S01037
Cyprus
Droll 1 mg/0.5 ml Ear drops, solution
Ciprofloxacin
Galenica SA
5/1/2015
S01038
Cyprus
DMSA 1.5 mg/vial Powder for injection
Dimercapto succinic acid
Institute of Isotopes Co. Ltd
9/1/2015
S01038
Cyprus
DMSA 1.5 mg/vial Powder for injection
Dimercapto succinic acid
Institute of Isotopes Co. Ltd
9/1/2015
S01039
Cyprus
DTPA 9 mg/vial Powder for injection
Diethylenetriamino pentaacetic acid
Institute of Isotopes Co. Ltd
9/1/2015
S01039
Cyprus
DTPA 9 mg/vial Powder for injection
Diethylenetriamino pentaacetic acid
Institute of Isotopes Co. Ltd
9/1/2015
S01040
Cyprus
TECHIDA 30 mg/vial Powder for injection
N-(2,6-diethyl-acetanilid)-imino diacetic acid
Institute of Isotopes Co. Ltd
9/1/2015
S01040
Cyprus
TECHIDA 30 mg/vial Powder for injection
N-(2,6-diethyl-acetanilid)-imino diacetic acid
Institute of Isotopes Co. Ltd
9/1/2015
S01041
Cyprus
NEPHROMAG 0.2 mg/vial Powder for injectable solution
Mertiatide
Rotop Pharmaka AG
9/1/2015
S01041
Cyprus
NEPHROMAG 0.2 mg/vial Powder for injectable solution
Mertiatide
Rotop Pharmaka AG
9/1/2015
S01042
Cyprus
CARDIOSCAN 24.664 mg/vial Powder for injectable solution
Copper (I) [tetra (2-methoxy-2methyl-propyl-1-isonitrile)]-tetrafluoroborate, Stannous chloride, L-cysteine hydrochloride monohydrate
Mediray Gpc
9/1/2015
S01042
Cyprus
CARDIOSCAN 24.664 mg/vial Powder for injectable solution
Copper (I) [tetra (2-methoxy-2methyl-propyl-1-isonitrile)]-tetrafluoroborate, Stannous chloride, L-cysteine hydrochloride monohydrate
Mediray Gpc
9/1/2015
S01043
Cyprus
FYTON 15 mg/vial Powder for injection
Sodium-phytate
Institute of Isotopes Co. Ltd
9/1/2015
S01043
Cyprus
FYTON 15 mg/vial Powder for injection
Sodium-phytate
Institute of Isotopes Co. Ltd
9/1/2015
S01044
Cyprus
Dobutamine 5 mg/ml solution for infusion
Dobutamine
Hameln Pharmaceuticals Ltd
17/3/2015
S01045
Cyprus
Polygynax vaginal capsule
Neomycin, Polymyxin B, Nystatin
Laboratoire Innotech International
17/3/2015
S01046
Cyprus
Actilyse Cathflo 2 mg/vial powd.& solv. for sol.for inj./ inf.
Alteplase
Boehringer Ingelheim Ellas AE
18/3/2015
S01047
Cyprus
Oxytocin 10 Rotexmedica solution for injection
Oxytocin
Rotexmedica GmbH
18/3/2015
S01048
Cyprus
Aminophylline/Demo 250 mg/10 ml solution for injection
Aminophylline
Demo SA
23/3/2015
S01049
Cyprus
Predsol Retention Enema 20 mg/100 ml rectal solution
Prednisolone
RPH Pharmaceuticals AB
17/3/2015
S01050
Cyprus
Li-Liquid 1018 mg/5 ml oral syrup
Lithium citrate
Rosemont Pharmaceuticals Ltd
17/3/2015
S01051
Cyprus
Demergin 0.2 mg/ml solution for injection
Methylergometrine maleate
Demo SA
22/3/2015
S01052
Cyprus
Myocholine-Glenwood 25 mg tablet
Betanechol chloride
Cheplapharm Arzneimittel GmbH
17/3/2015
S01053
Cyprus
Betnesol-N Eye, ear and nose drops
Betamethasone, Neomycin
RPH Pharmaceuticals AB
17/3/2015
S01054
Cyprus
Prednisolone 5 mg suppository
Prednisolone
Focus Pharmaceuticals Ltd
17/3/2015
S01055
Cyprus
Dobutamine conc. 250 mg/20 ml concentrate for infusion
Dobutamine
Hameln Pharmaceuticals Ltd
17/3/2015
S01056
Cyprus
Estriol 0.01% w/w cream
Estriol
Medilink Pharmaceuticals Ltd
17/3/2015
S01057
Cyprus
Ethambutol 400 mg tablet
Ethambutol
Peckforton Pharmaceuticals Ltd
17/3/2015
S01058
Cyprus
Zelleta 75 mcg tablet
Desogestrel
Morningside Healthcare Ltd
18/3/2015
S01059
Cyprus
Nadixa 1% cream
Nadifloxacin
Ferrer Internacional SA
2/4/2015
S01060
Cyprus
Priadel 400 mg prolonged release tablet
Lithium carbonate
Sanofi-Aventis Cyprus Ltd
9/3/2015
S01061
Cyprus
IFO-cell N1000 mg/vial
solution for infusion
Ifosfamide
Cell Pharm GmbH
2/9/2015
S01062
Cyprus
FOLI-cell 10 mg/ml
solution for injection
Calcium folinate
Cell Pharm GmbH
2/9/2015
S01063
Cyprus
Amphiprol 50 mg/vial
powder for solution for infusion
Amphotericin B
Pharmazac SA
2/9/2015
S01064
Cyprus
Flecardia 200 mg
pr caps, hard
Flecainide acetate
Win Medica Pharmaceutical SA
3/9/2015
S01065
Cyprus
Mesna-cell 100 mg/ml
solution for injection
Mesna
Cell Pharm GmbH
2/9/2015
S01066
Cyprus
Miglustat Accord 100 mg
caps, hard
Miglustat
Accord Healthcare SLU
2/9/2015
S01067
Cyprus
Cellcristin 1 mg/ml
solution for injection
Vincristine sulphate
Cell Pharm GmbH
2/9/2015
S01068
Cyprus
Flecardia 200 mg
pr caps, hard
Flecainide acetate
Win Medica Pharmaceutical SA
3/9/2015
S01069
Cyprus
Cellmustin 280 mg
caps, hard
Estramustine-17β-dihydrogen phosphate, disodium salt
Cell Pharm GmbH
2/9/2015
S01070
Cyprus
IFO-cell N2000 mg/vial
solution for infusion
Ifosfamide
Cell Pharm GmbH
2/9/2015
S01071
Cyprus
Trihexyphenidyl 2 mg
tabs
Trihexyphenidyl hydrochloride
Crescent Pharma Ltd
8/9/2015
S01072
Cyprus
Milithin 300 mg
caps
Lithium carbonate
Minerva Pharmaceutical SA
16/9/2015
S01073
Cyprus
SCANDONEST 3%
solution for injection
Mepivacaine hydrochloride
Septodont
19/1/2016
S01074
Cyprus
WARFARIN 1 mg
tabs
Warfarin sodium
Crescent Pharma Ltd
19/1/2016
S01075
Cyprus
WARFARIN 3 mg
tabs
Warfarin sodium
Crescent Pharma Ltd
15/1/2016
S01076
Cyprus
WARFARIN 5 mg
tabs
Warfarin sodium
Crescent Pharma Ltd
15/1/2016
S01077
Cyprus
TRIHEXYPHENIDYL 5 mg
tabs
Trihexyphenidyl hydrochloride
Crescent Pharma Ltd
20/1/2016
S01078
Cyprus
AVOTRIN 20 mg/ml
solution for injection
Hyoscine butylbromide
Ioulia and Irene Tseti Pharmaceutical Laboratories SA
18/1/2016
S01079
Cyprus
PHENOXYMETHYLPENICILLIN 250 mg
tabs
Phenoxymethylpenicillin
Crescent Pharma Ltd
15/1/2016
S01080
Cyprus
Hydreasyn capsule, hard 500mg
Hydroxycarbamide
Farmasyn S.A.
31/03/2016
S01085
Cyprus
Amiodarone hydrochloride concentrate for solution for infusion and injectio 50mg/ml
Amiodarone hydrochloride
Hameln Pharmaceuticals Ltd
16/05/2016
S01086
Cyprus
Water for injection/vioser solvent for parenteral use
Water for injection
Vioser S A, Greece
19/05/2016
S01087
Cyprus
Hydrocortisone tablet 10mg
Hydrocortisone
Resolution Chemicals Limited
17/08/2016
S01088
Cyprus
Hydrocortisone tablet 20mg
Hydrocortisone
Resolution Chemicals Limited
17/08/2016
S01089
Cyprus
Glyceryl trinitrate tablet 500mcg
Glyceryl trinitrate
Bristol Laboratories Ltd
22/08/2016
S01090
Cyprus
Plaquenil tablet, film coated 200mg
Hydroxychloroquine sulfate
Sanofi-Aventis Cyprus Ltd
07/09/2016
S01091
Cyprus
Aggrafiban solution for infusion, concentrate for 0.25mg/ml
Tirofiban hcl
Win Medica Ltd
13/09/2016
Source: http://ec.europa.eu/health/documents/community-register/html/except_index.htm
BUY NOW For Sale 70%!
Antibiotics and Alcohol
Cipro skin rash
Beton-Hängelampe
CIPRO (Ciprofloxacin) dosage, indication, interactions
CIPRO NORD FAMAGOSTARPAZ (SELF DRIVE ) - 4Winds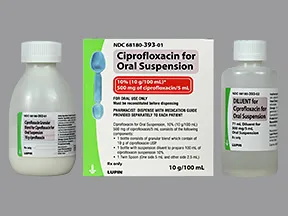 Cipro 3 Tage dosierung / Lisinopril dosis für diabetes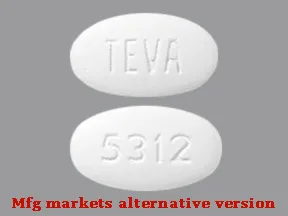 Cipro Tendonitis- Can Antibiotics Ruin Tendons?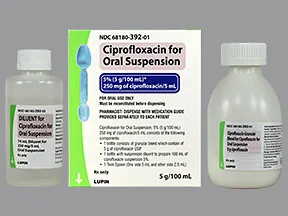 Ciprofloxacin STADA 100 mg/-250 mg/-500 mg/-750 mg
Features And Essays 2010 - m
Fever in a Splenectomized Patient - Infectious Disease and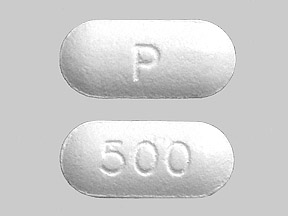 BUY NOW For Sale 70%!